Tamra Dae (or sometimes known as Tamra Day) is one of our favorite fitness models…  And you'll see why.  Just look at her superb physique!  Yup, she can put those Amazonians (from the Wonder Woman film) to shame.  Her whole package is just so jaw-dropping…  From that ever-seducing face to those shoulders that you'd hold for hours on end.  Oh, and the breasts and the glutes…  Man, if she decides to be an Avenger (editor's note: Geek alert!), I would definitely beg her to make me her sidekick…  or just someone to, you know, clean her costume (sniff it when it's time for the laundry).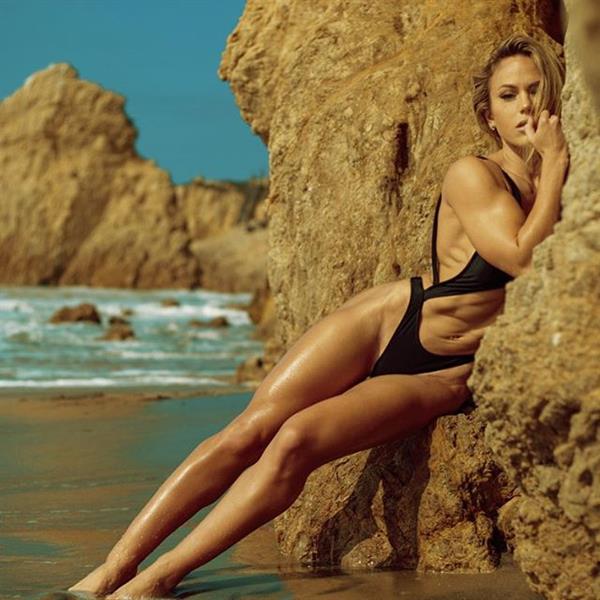 I can also be that rock she's leaning on…
Who is this Warrior-Like Goddess?
Tamra is a fitness model, swimwear designer, entrepreneur, and a famous YouTuber who is known for her fitness-centric channel.  She is also an actress who has appeared in films such as Ink & Rain (2018) and Kiss Kiss (2017).
She created her channel on August 28, 2015, and three days later, she posted her very first video titled "TAMRA D. PARK WORKOUT FOR BOOTY AND ABS."  Since her first posting, her channel has amassed more than 15,000 subscribers.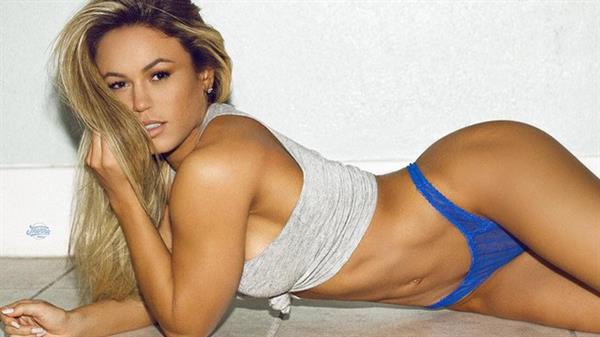 Her Early Life
Tamra was born on August 17, 1990, Los Angeles, Californa.  She is of German, Latvian, Danish, and French descent.  Her parents are both former bodybuilders.
Before focusing full-time on modeling, Tamra studied fashion design in college as she's always been interested in fashion and anything creative.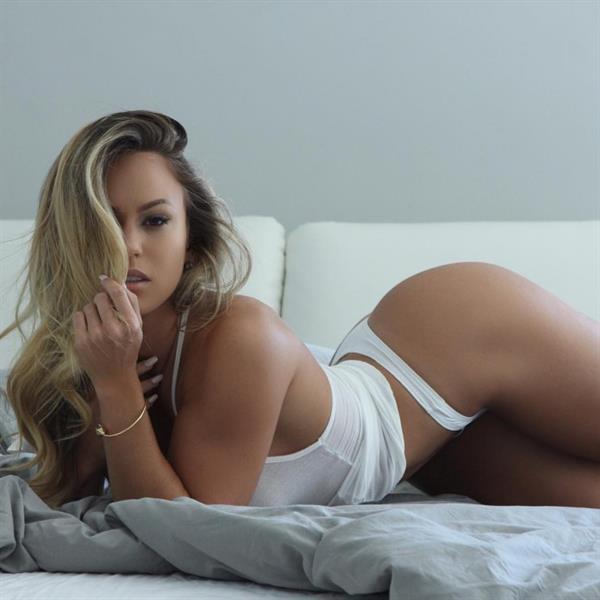 "The fashion industry and modeling ironically enough came about through a former co-worker who asked me if I wanted to model for an online company. I said "of course" because I absolutely loved shopping at their stores at my mall! At the time, I had only dreamt of doing stuff like I'm doing now. I for sure never thought would ever happen for a short muscular girl with bad skin. But I wanted it bad and wasn't going to stop until I found a way in."
Facts and Trivia
When not in the gym, this former soccer player enjoys relaxing in her house, watching cooking shows, documentaries, and anything funny on Netflix.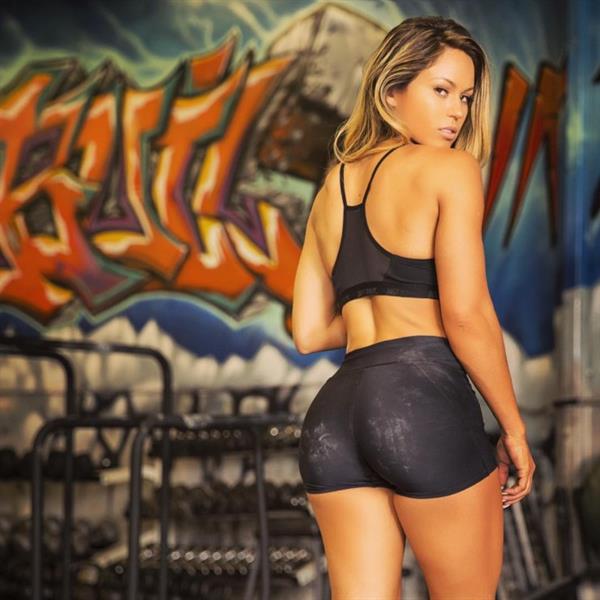 Body Measurements
Tamra Day stands 5 feet, 2 inches and she rocks a 36-25-38.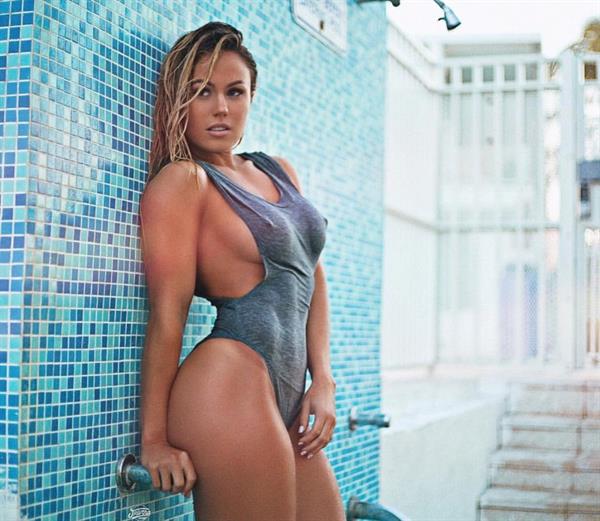 Tamra Day Photos
Join her over 1.4 million followers on Instagram for her workout tips, and killer body pictures.
Also, don't forget to check out our Tamra Dae page for more of her ripped hotness.