This bombshell is not new to you (us) and most of you know her.  Yup, because she made a name for herself in the not so distant past.  This hot woman is bound to be a classic ala Erika Eleniak (and Marilyn Monroe, perhaps?)…  Heck man, at 46, she is still as hot as the ones we feature here!
Karen McDougal is a timeless hottie!  And boy, she still hasn't lost it.  She can make you feel like your just going to explode!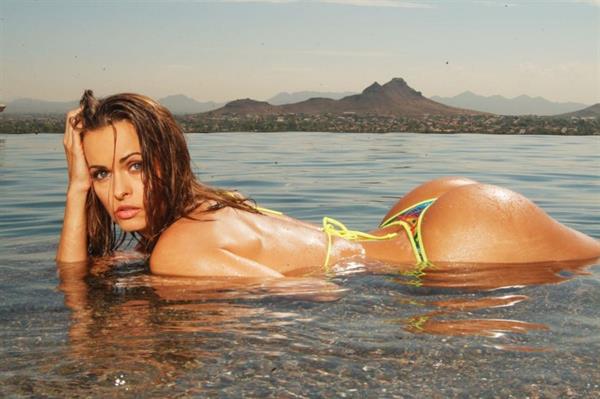 Who is this Classic Beauty?
Karen McDougal is a famous American model and actress.  She is probably best known for her title 'Playmate of the Year 1998'.
Karen, in the wake of her Playboy Playmate stint, has modeled for quite a number of catalogs, calendars, liquor campaigns, and posters.  She is also a hardcore fitness enthusiast and she has done pictorials and appeared in the covers of countless fitness magazines (she was the first woman to be featured on the cover of "Men's Fitness" magazine).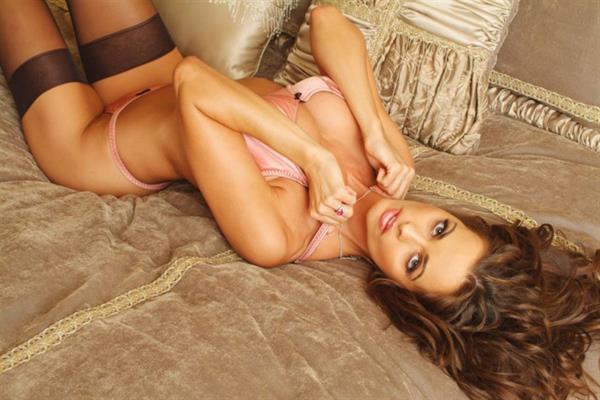 In 2001, Playboy readers voted Karen as the #2 Playmate of the 90s (and the following year, Playboy released a doll based on her likeness).  That same year, Karen McDougal starred in a direct-to-video film "The Arena" as a fierce warrior named Jessemina.  She also had bit roles in films such as Charlie's Angels, Joe Dirt, Grind, and The Girl Next Door.  Karen has also appeared as a host in TV programs such as Wild On, The Red Carpet, and VIP Access.
Her Early Life
Karen was born on March 23, 1971, in Merrillville, Indiana.  She is of Cherokee Indian and Irish descent.  Growing up, she studied ballet and she originally wanted to become a ballerina.
In high school, Karen was a (popular) cheerleader and a member of the color guard.  Though a popular cheerleader, Karen was nicknamed "Barbie" because she was considered wholesome and sweet.  She was also into sports and she played volleyball and softball.  Karen was also a part of the school band (she played the clarinet and she took 1st place in Michigan state competitions for four years in a row).  She graduated high school in 1989 and then moved to Big Rapids, Michigan to attend the Ferris State University,  where she majored in Elementary Education.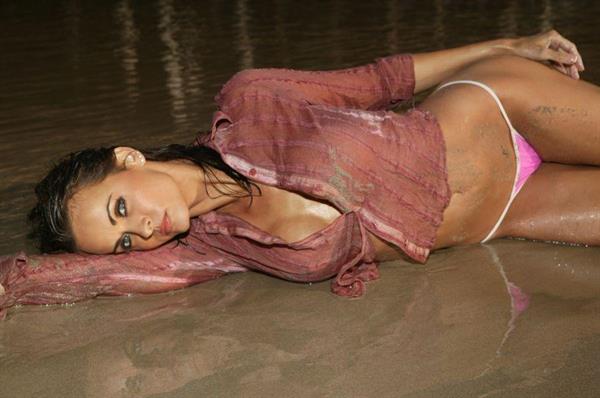 Controversies
Karen McDougal allegedly had an affair with Donald Trump. She had detailed the alleged affair in an eight-page, handwritten note.  In the piece, Karen revealed that she allegedly had sex with Trump on multiple occasions over nine months in 2006 and 2007, at the same time as he was married to his current wife, Melania Trump.  She also detailed alleged meet-ups with him all over the country, including at the Beverly Hills Hotel.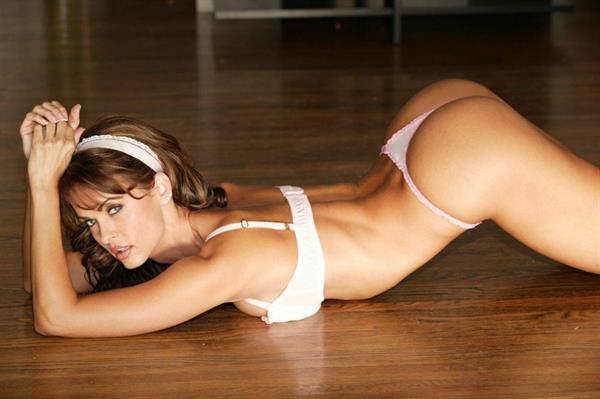 This story surfaced only last month (Feb. 16, 2018).  We don't know if there are any truth to it (hey, we're HotnessRater, not CNN, Reuters, or BBC) and we're still waiting for updates.  (Editor Note: not that any of those news agencies would really know either)
Facts and Trivia
Karen McDougal used to be a pre-school teacher (hot!!!) before she won a (her first) swimwear competition, the Venus Swimwear International Model Search.  From there, she worked as a glamour and swimsuit model.  Playboy took notice of her and invited her to a test shoot.  Her family wasn't supportive of her decision to pose but they later came around.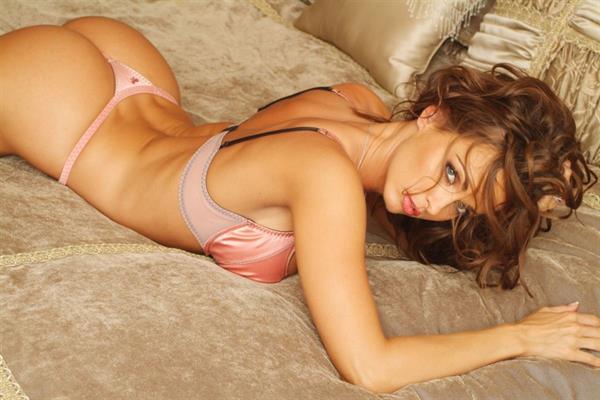 In 2007, Karen was romantically linked with actor Bruce Willis.
Aside from modeling, this self-confessed chocoholic here also collects motorcycles and cars.  Karen's first modeling assignment, actually, was as a promotional model at a Harley-Davidson bike show in Detroit.
Body Measurements
This blue-eyed brunette stands 5 feet, 8 inches and she (still) rocks a 34C-24-34 figure.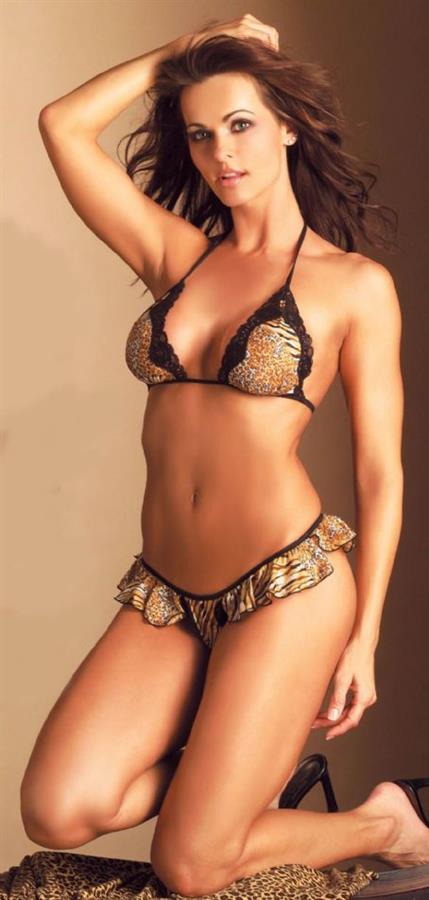 Karen McDougal Photos
Follow this Karen on Instagram for her latest photo posts.
Also, check out our Karen McDougal page for more of her timeless hotness.
And oh yeah… We got a good amount of her nudes here Karen McDougal Nude.
You're welcome!