Instagram model Courtney Stodden always surprises us with her crazy and naughty poses and posts. Just this year, the bombshell has shocked us with her revelations, both in her personal life and physical. To know what we're talking about, take a look at the photos below.
Courtney Stodden Without Her Hair Extensions
Famous for her Marilyn Monroe look, the 23-year old pinup shared a photo of herself without her hair extensions on Instagram.  She shocked her IG followers as she showed off her layered short locks with dark roots. Bonus: some boobies showing too.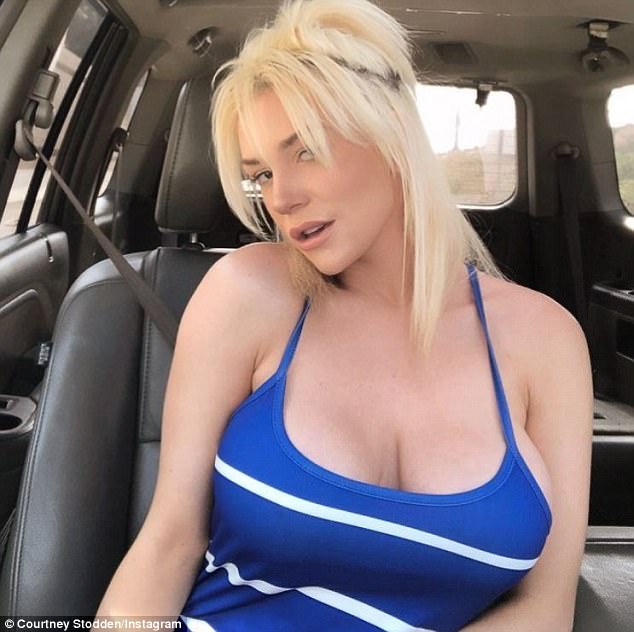 Topless Courtney
Just a few days after, she posted a topless photo of her with a caption: "Working on my abs before summer hits."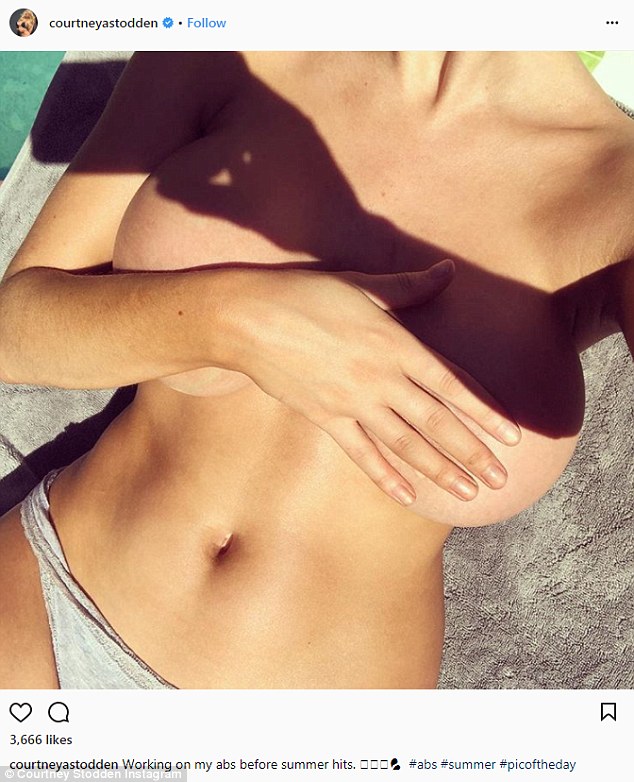 Hmmm. Were you really looking at her abs? Although the vegetarian starlet claims that the focus of the photo was her tummy, people got distracted with the appearance of her augmented chest. Stodden had a breast augmentation surgery in 2013 to increase her breast size from cup C to size DD.
This wasn't the first time she exposed her boobs like that. In fact, on the same month, Stodden shared an X-rated public naughtiness in the adult-only app Only Fans.  In the video clip, she was seated in a car park when she pulled down her top vest and flashed her breasts.  Yikes!
Courtney in Frontless Dress
Onlookers were in for a treat as they saw the sexy babe during the 3rd Annual Roger Neal Style Hollywood Oscar Viewing Dinner at The Hollywood Museum.  She was wearing a plunging black dress that made her front assets burst out from the front.
She was smiling at the camera, giving the viewers a bedroom look and even flashing some sideboob.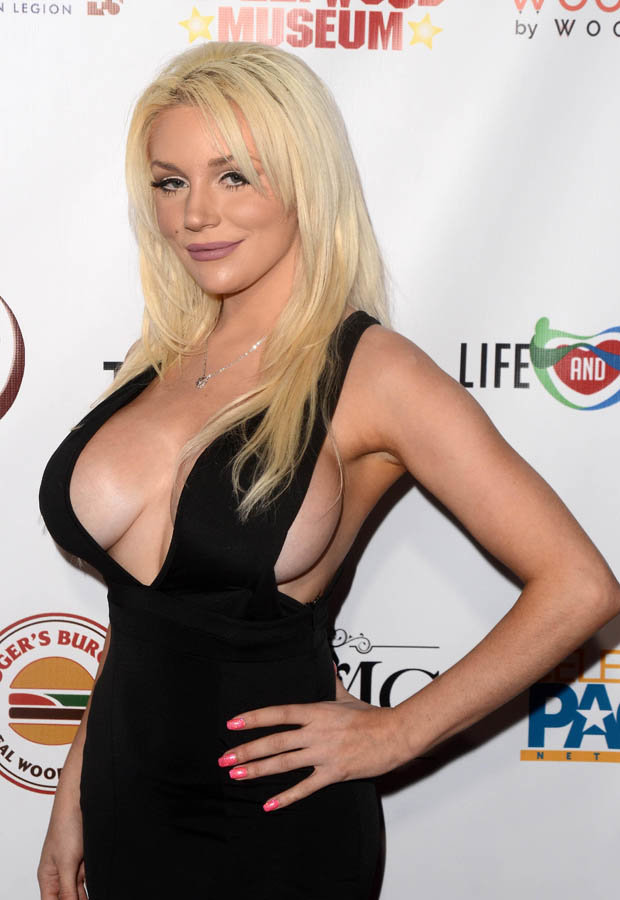 About Courtney Stodden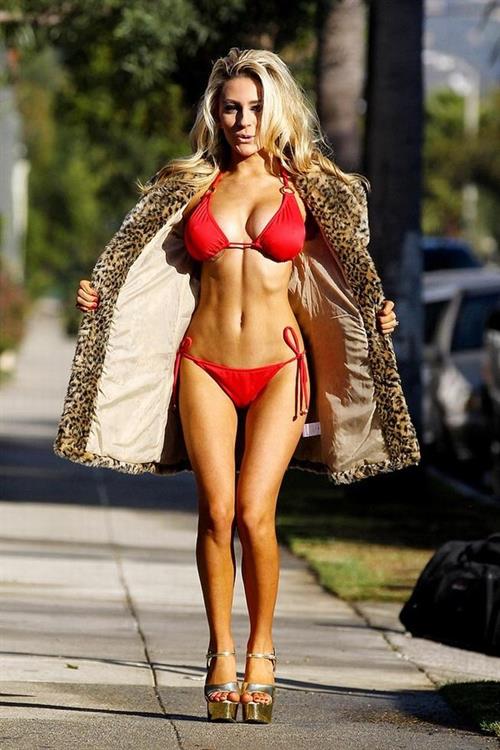 Stodden rose to fame after she married 50-year old actor Doug Hutchinson in 2011. Since then, she has appeared in numerous television series which include Couples Therapy and Celebrity Big Brother. They're no longer together but still legally married. Currently,  she's dating film producer Chris Sheng.  She moved in with her beau last month. However, in a recent Instagram post, she was seen moving out again.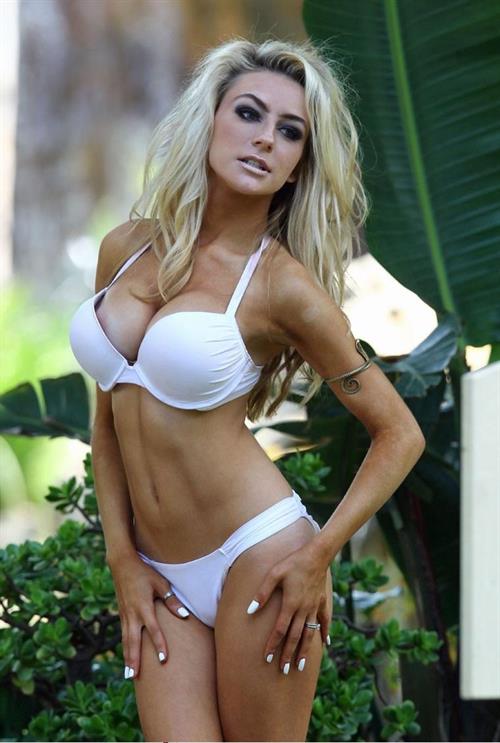 The American model was born and raised in Washington with her two older sisters. Although she describes her childhood as beautiful and fun, Stodden was bullied in high school which led her to dropping out from school and eventually just being home schooled through an online academy.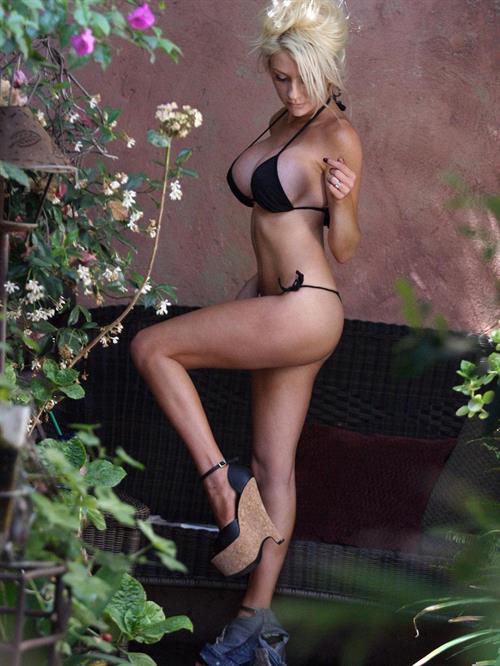 She joined Miss Teen Washington USA in 2010 which paved the way for her to the entertainment industry. A year after, she already ventured into modelling. She's more known for her appearances in Reality TV series. Aside from modelling and acting, Stodden is also a singer, songwriter, and a national spokesperson for PETA, an animal rights activist organization.
Here's a music video of Courtney.