This woman, oh my…  I sure do "hope" that I have a chance with someone like Hope Howard here.  Look at her!  I know she's the type that I'll never be able to go out with in this lifetime but still…  There's absolutely nothing wrong hoping and having a little faith, right?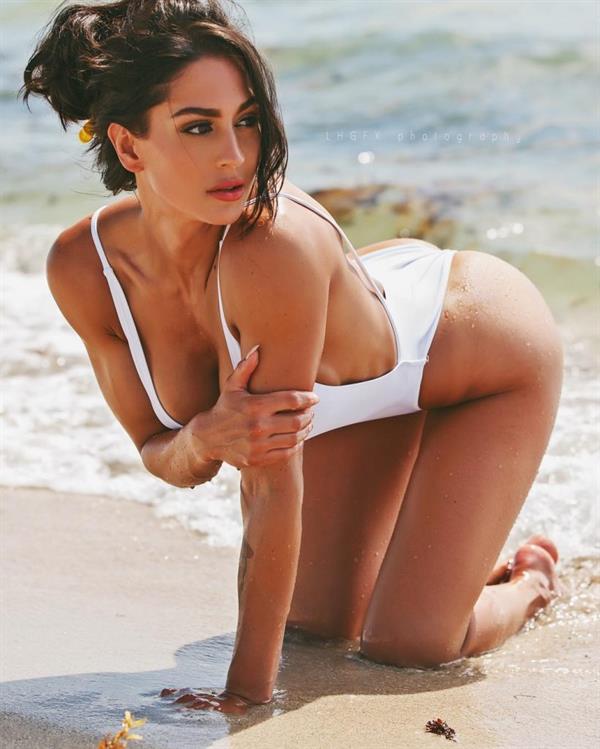 Oh, Hope…  never have I hoped this much. You know… Hoping to have Hope (or someone like you) in this hopeless world of mine.
A Bit of a Background
Hope Howard is an American model, personal (and certified) trainer, an IFBB Bikini Professional.  Oh, and this hottie is also a former US Air Force Fighter Jet Mechanic.  She is also a social media star and she runs a YouTube channel where she posts workout videos, nutrition tips, and makeup tutorials.  Hope has also been featured in XXL Magazine, Esquire, Daily Mail, GQ Australia and she has worked with prominent photographers such as Ohrangutang.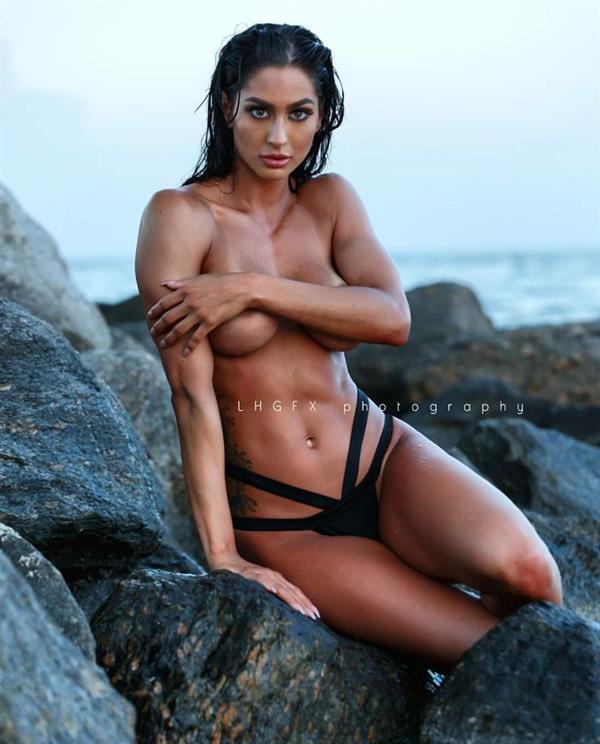 Early Life
Hope Isabel Howard grew up in a one-bedroom house where she, her parents, and her sister slept in the same room.  At a young age, she had dreamed (and wanted) of becoming a model, but she also felt the need to contribute to the world.
"From the age of 5 years old, I wanted to be a model. As I grew older that dream remained but within it, something else grew and that was a deep desire to help people. As you can imagine the world of modeling can be very vain and the business of helping people well, it is everything but vain. I began to have an internal conflict with this and began to lose belief in my dream of ever modeling and started to give up on it."
After finishing high school, Hope decided to enlist in the US Air Force to become a fighter jet mechanic.  At the age of 19, while most girls were just roaming the malls and partying on weekends, Hope had an M16 strapped to her 24/7 (as she was deployed to Afghanistan). It was during her service (6 years) that Hope became interested in physical training and Nutrition.
Facts and Trivia
Hope is already married, friends, to a very lucky guy named Cody Hook.
The tipping point to pursue fitness and modeling full-time for Hope was the death of her grandmother whom she considers to be her most favorite person.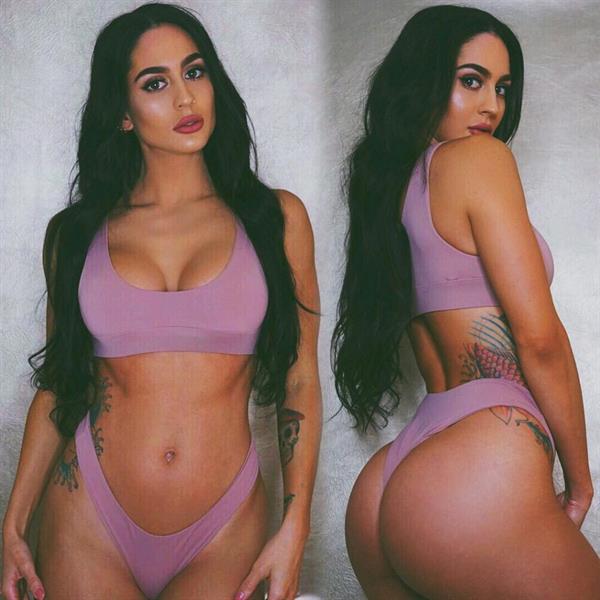 "My grandma told me 'You have to live your life no matter what.'  So from then on, I decided to do just that.  I decided to get out of the military and pursue fitness modeling and personal training full time."
Body Measurements
Hope here stands 5 feet, 8 inches and she possesses a 36-24-36 body statistics.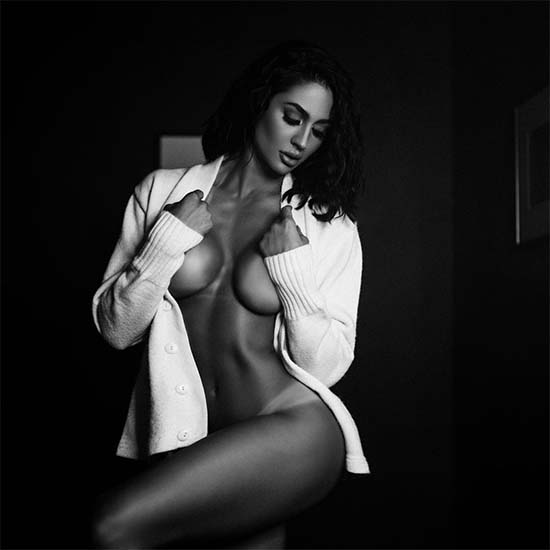 Hope Howard Pictures
Follow Hope on Instagram for the latest about her.
Also, don't forget to check out our Hope Howard page for more of her sizzling hotness.