Another classic chick here.  This babe is a fave amongst those who grew up jerking off to print.  Yup, Danielle Gamba is perhaps one of the last babes who made the pages of men's magazines look like they became glued to each other.  Now, be careful while you check her out…  You don't want any fluids on that HD monitor of yours, right?  If you're using mobile, it would be double gross if you (suddenly) answer a call (even if you wiped it off completely, come on!)… (Editor note: wow… we don't want to hear about that)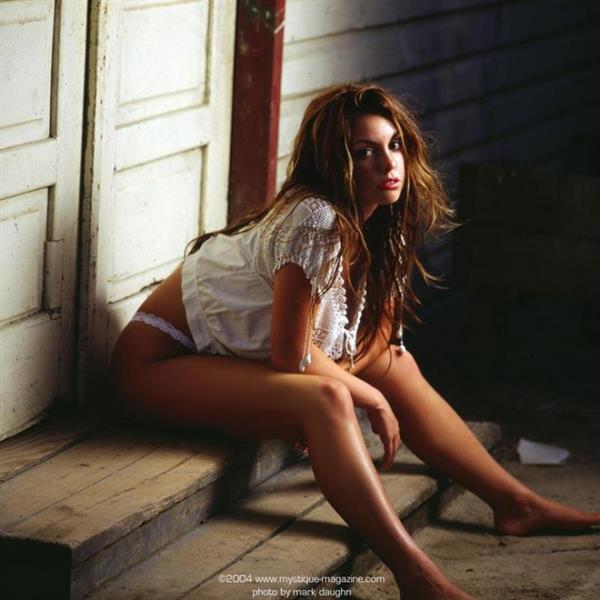 A Little Background
Danielle Gamba is an American model, dancer, former NFL Cheerleader, and a Playboy model.  She has appeared on Playboy's Cyber Girl of the last week of June 2004, Cyber Girl of the Month for October 2004 and was named FHM magazine's "International Honey" after breaking the magazine's record for winning the "Hometown Honey" duel 3 months in a row.  FHM also named Danielle their Official Lingerie representative for the US, appearing in 7 of their publications before they discontinued their print-edition FHM US due to low subscription numbers.  Danielle has also appeared in FHM UK, Maxim, as well as in Mystique Magazine, and other publications worldwide.  She has also performed as a dancer in The Nutcracker for the Oakland Ballet.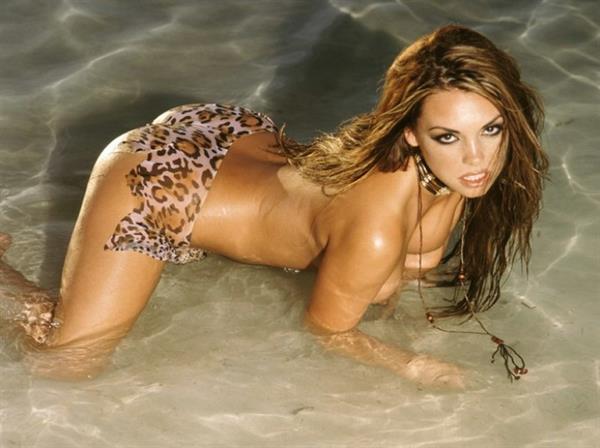 Danielle was also a "Raiderette" for the Oakland Raiders but she was dismissed after they learned of her nude pictorials.
Early Life
Danielle Elizabeth Gamba was born on November 22, 1982, in San Francisco, California.  She is of Italian and Spanish descent.  She attended the San Fransico State University and graduated with a bachelor's degree in Apparel Design.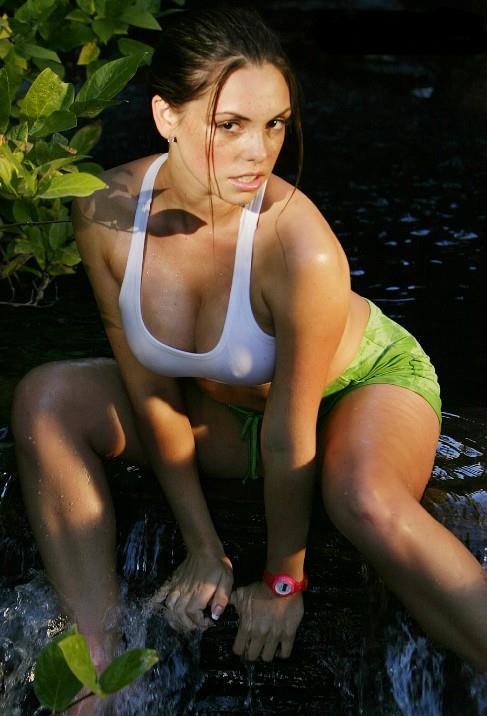 Facts and Trivia
Danielle Gamba made her film debut in 2016's epic comedy, City of Shoulders and Noses.
Body Measurements
Danielle stands 5 feet, 4 inches and she rocks a 34-25-34 body statistics.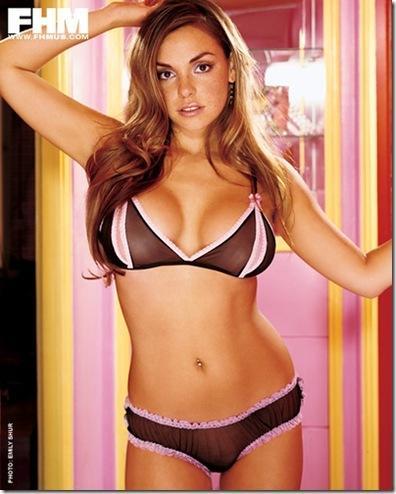 Danielle Gamba Photos
Follow this hottie on Instagram for her latest pro shots, lifestyle pictures, and selfies.
Also, check out our Danielle Gamba page for more of her timeless hotness.