Nikki Leigh here is as hot as an August midday sun!  One look and boing!!!  Ole sleeping junior becomes a Marine ready for deployment.  Imagine if, on your walk at the beach, you come across this basking goodness…  Man, that would be the day…  But hey, since I won't have the courage to approach her, I'll just be my creepy self and just ogle at her from a safe distance.
Of course, that is also what you would do.
A Bit of a Background
Nikki Leigh is an American model and actress who is perhaps best known for her appearances on both the big screen and TV.  She has appeared in the film The Wedding Ringer (2015) alongside Kevin Hart and Josh Gad.  She was also cast in the 2015 horror film Del Playa.  Also in the same year, she appeared on the sitcom Two and a Half Men as Heidi.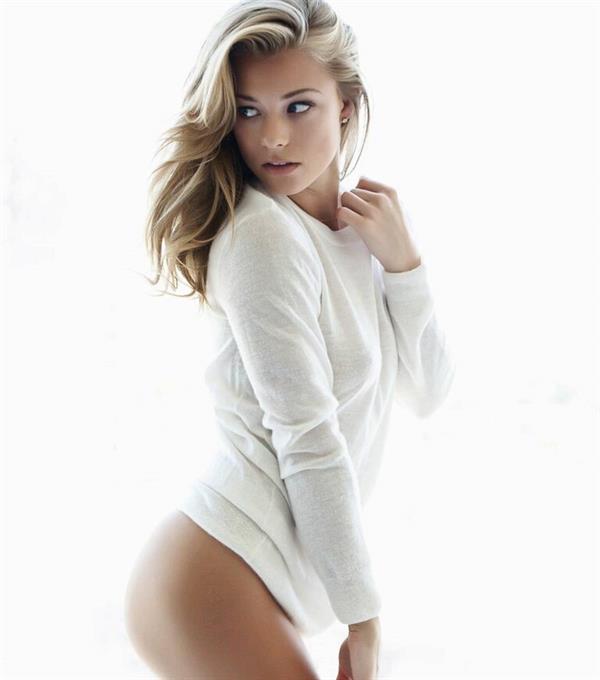 Nikki is also known for being Playboy's Playmate of May 2012.
Early Life
Nikki Leigh Farnam was born on September 13, 1988, in Cypress, California.  She attended California State University, Fullerton, and graduated cum laude with a B.A. in Sociology.  Just right after college, she hosted a daily hour-long show on Sirius XM, where she interacted and interviewed comedians, celebrities, and music artists.  She also interviewed athletes on the 2012 Espys red carpet for RadarOnline.com and was a local on-air talent for KDOC.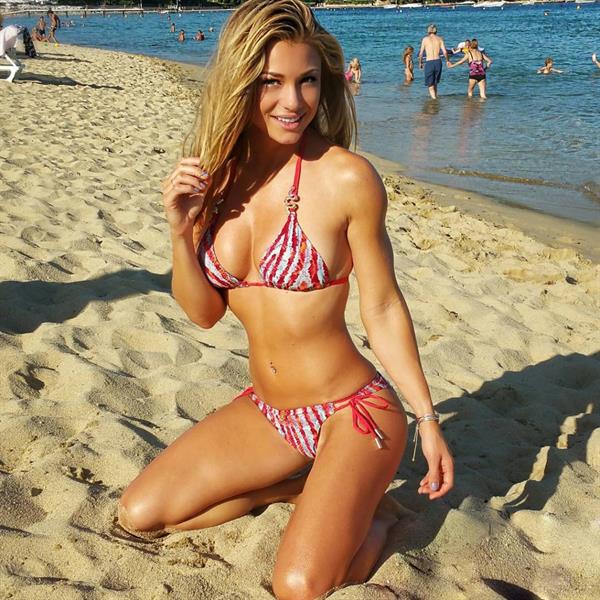 She loves being a sex symbol with brains.
Facts and Trivia
Nikki likes to eat, you name it, it's her fave. From Steaks to sushi, pasta to everything. She's also a Britney Spears fan and her favorite movie, according to her, is Ace Ventura: Pet Detective.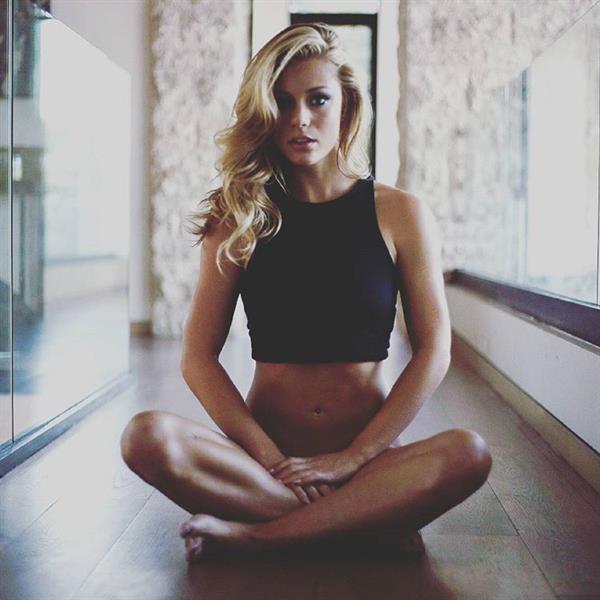 Her Playboy Stint
Posing for Playboy has been a dream for this bombshell since she was 13-years-old.  According to her: "I would get a hold of my dad's Playboy magazines and the women were just stunning."
When she finally was chosen to become a Playmate, she kept it to her self for a while.  She then told her mom and her brother but waited a little more to hell her dad.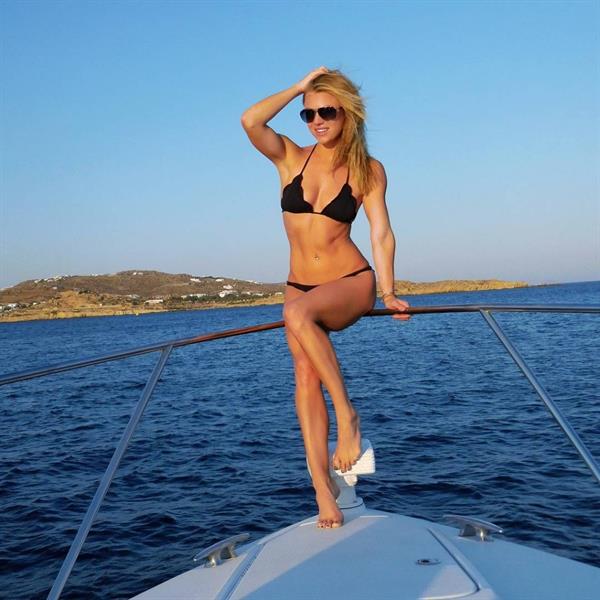 "My mom is extremely proud and a bit jealous; she is funny.  Since I've shown her my pictures she has been on a diet and working out."
Body Measurements
Nikki Leigh stands 5 feet, 4 inches and she possesses a 34C-26-32 figure.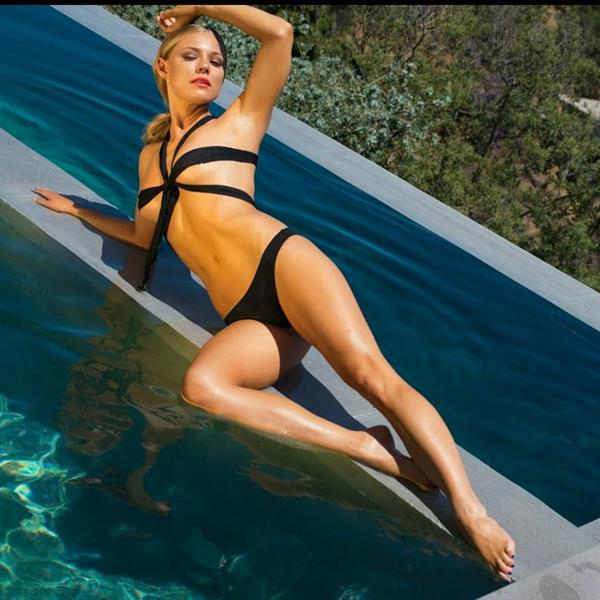 Nikki Leigh Pictures
Follow Nikki on Instagram for her latest pro shots, lifestyle pictures, and hot location shoots.
Also, check out our Nikki Leigh page for more of her California Dreamin' hotness.