Ah yes, a blonde bombshell that will make your day sizzle.  Guys and gals, this very sexy woman right here is Ms. Caitlin Arnett…  and oh boy, you people are in for a super hot treat.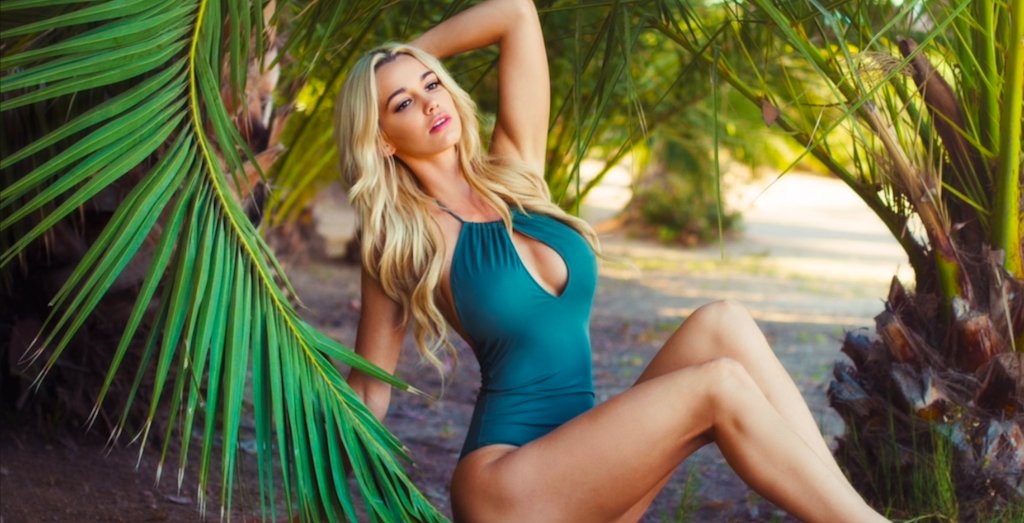 Ah yes, her hotness is just too much and we're pretty sure that with just this first picture, you're already thinking sexual thoughts.  And who wouldn't, right?  That innocent face on that uber sexy figure…  Man, she really is "the Bomb!"
A Little Background
Caitlin Arnett is an American runway and fashion model.  She has walked for brands such as Guess and Bebe and she is also a brand ambassador for Beach Bunny, Boutine LA, Beijo Baby, Express, Elsa& Rose Swimwear, Siella Swimwear, Fashion Nova, ChaCha The Wave, Freddystore, Activate Drinks, Team Sports Swag, Barstool Sports, Blenders Eyewear, Healthfinity, Mikes Hard Lemonade, Bacardi, and more.  Caitlin has also been in national ad campaigns (commercials) for Hooters and Flex Watches.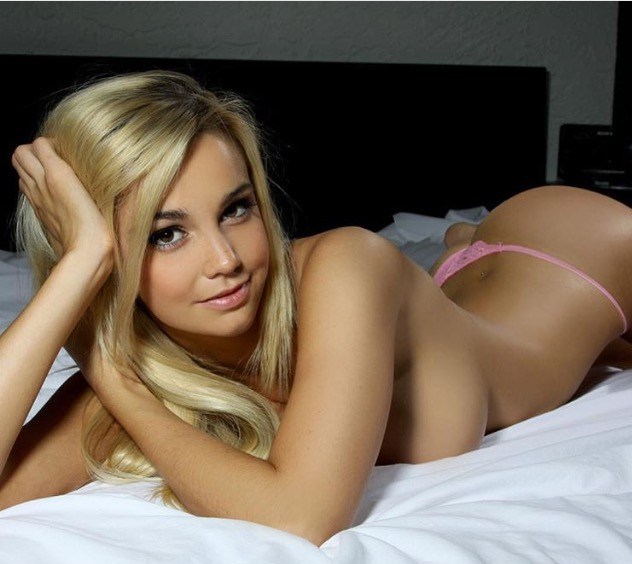 Caitlin Arnett's Early Life
Caitlin Arnett was born on September 26, 1990, in Tomball Texas. She moved to San Diego, California when she was 19 to pursue a career in modeling and acting.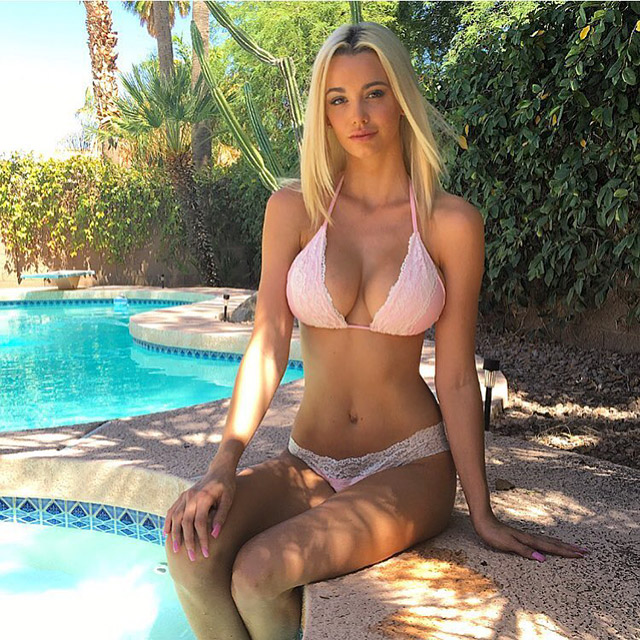 Facts and Trivia
Caitlin is in a relationship with Kris Dunwoody.
In addition to her modeling, Caitlin is also a bit of an actress, appearing on the hit TV Show Tosh.0.  (Editor note: I'm not sure you have to be an 'actress' to appear on Tosh.0, but okay)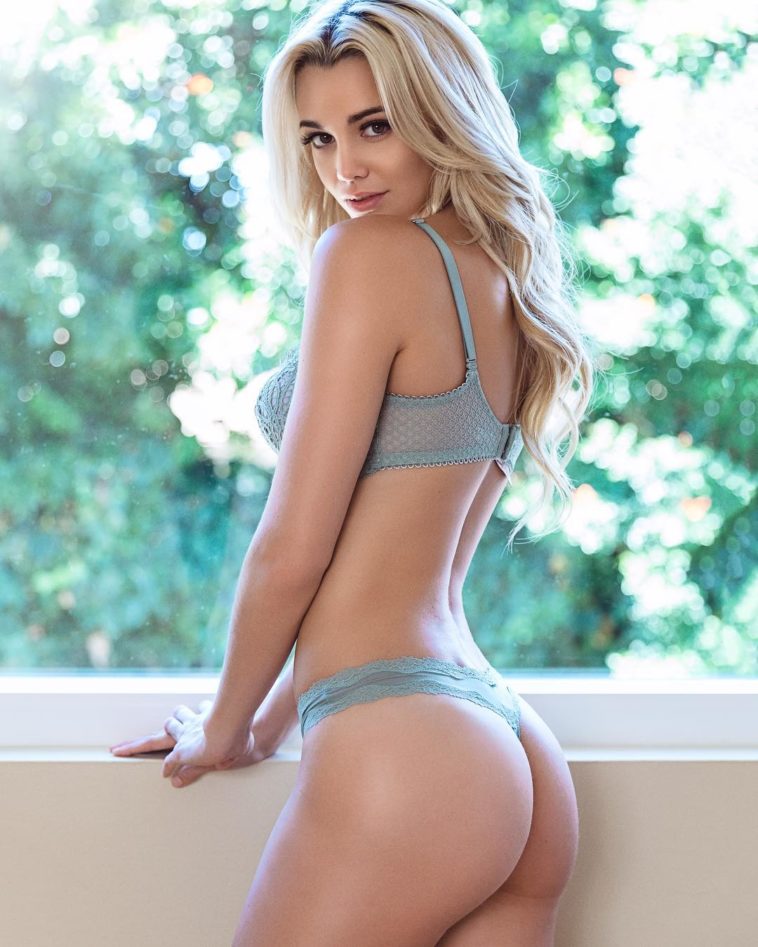 Body Measurements
Caitlin stands 5 feet, 6 inches.  As for her body measurements, we can't find any info on that…  So yeah, just stare at her hot pictures and use your imagination.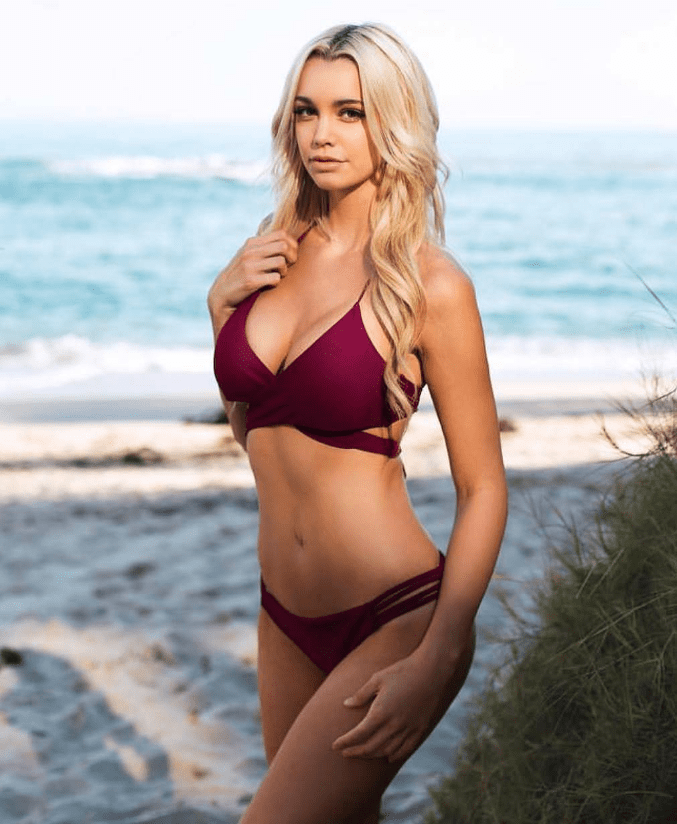 Caitlin Arnett Photos
Follow Caitlin on Instagram for her latest lifestyle pictures, personal uploads, and pro modeling shots.
Also, check out our Caitlin Arnett page for more of her sizzling hotness.