Ahhh, a European classic beauty.  Stephanie Corneliussen's sophisticated looks are simply seductive.  Man, she can make you stop in your tracks and just admire her beauty.  Oh, and she can also give you a very nice, instant hard on (Editor note: yeah we don't need that visual).  Take a good ogle and see for yourself.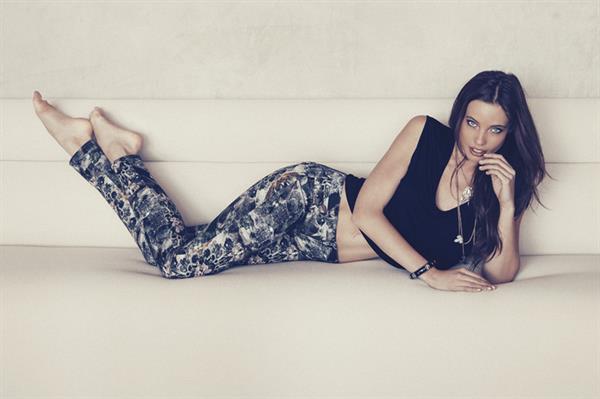 Now imagine if she's in the same room as you are.  Your jaw would just probably hang down to your collarbone and you'd be unable to act like a decent human being.
A Bit of a Background
Stephanie Corneliussen is a Danish fashion model and actress who rose to fame portraying Joanna Wellick in the series Mr. Robot.  She is also known for her roles in Hansel & Gretel: Witch Hunter (2013), The Rebels (2014), and Legends of Tomorrow (2016).  Aside from her being on the big screen, she has also appeared on the covers of famous magazines such as GQ, Playboy, Vogue, and Vanity Fair.  And yes, she has also worked in ad campaigns and commercials for brands like Bebe, Armani, Dasani, Lexus, and Nikon and she has walked the ramp for several major designers.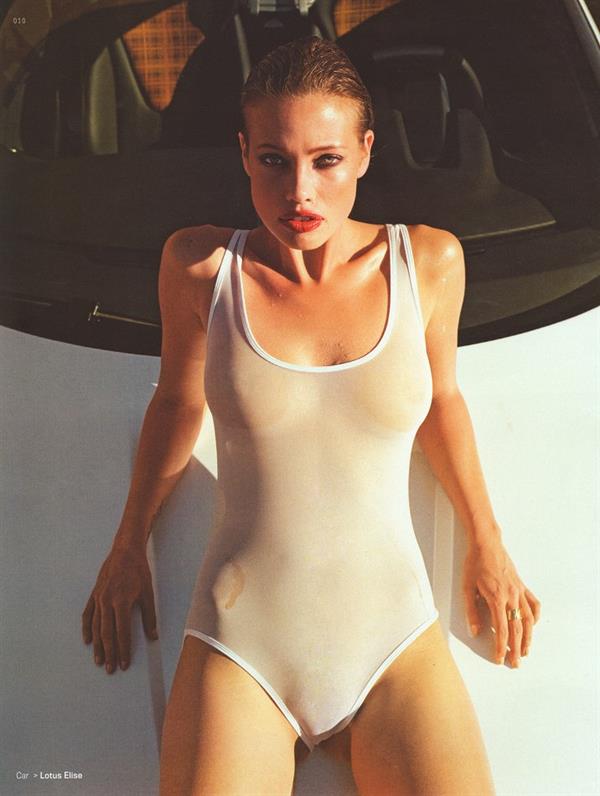 Stephanie Corneliussen's Early Life
Stephanie Corneliussen was born on April 28, 1987, in Copenhagen, Denmark.  Since childhood, Stephanie showed an interest towards modeling.  Her parents supported and encouraged her to pursue a career and at the age of 13, she participated in the modeling contest 'Supermodel of Scandinavia' and won the competition.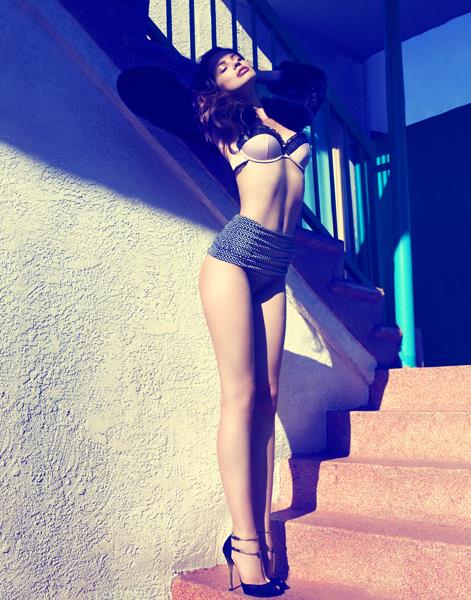 Stephanie graduated with a degree in graphic design.  When she turned 24, she moved to Los Angeles to pursue a carer in acting.
Her Acting Career
In LA, Stephanie auditioned for television roles she landed guest roles in series like 'The Rebels', 'Royal Pains', 'Bad Judge' and 'The Exes'.  Stephanie also portrayed the "White Nun" for the American anthology horror TV Series 'American Horror Story'.  In 2013, Stepanie made her big screen acting debut alongside Gemma Arterton and Jeremy Renner in Hansel & Gretel: Witch Hunters.  Also in the same year, she portrayed the role of Tatiana in the film 'Hello Ladies'.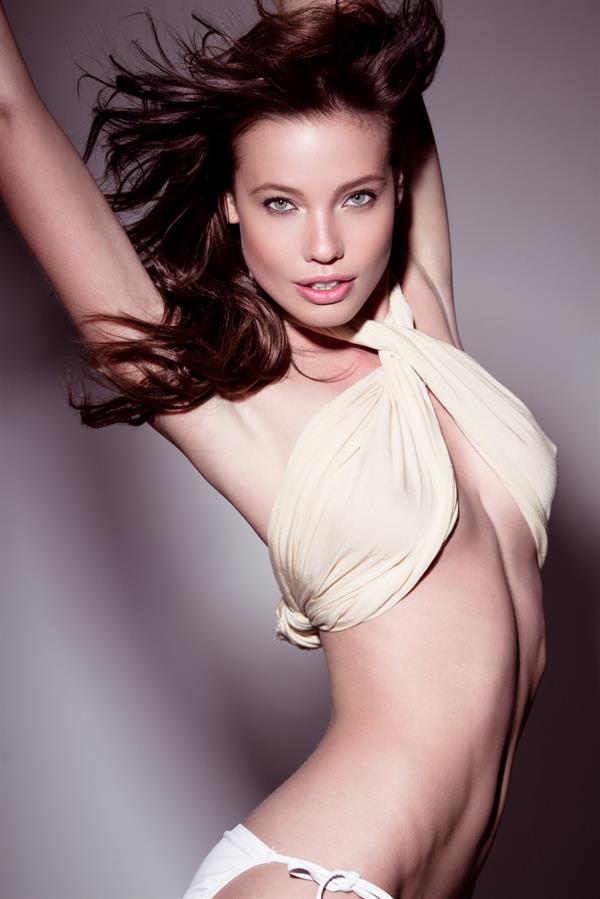 In 2015, Stephanie portrayed the role of Joanna Wellick in 'Mr.Robot'.  The show received nominations in all the major television award categories and it was honored as the 'best television series of the year-Drama' at the Golden Globe Awards in 2015.  The following year (2016), she was promoted to the main cast of 'Mr.Robot'
Her success with 'Mr. Robot' opened several new opportunities for her in the industry; Stephanie was cast in the series 'DC's Legends of Tomorrow', and the other two shows 'Arrow' and 'The Flash'.
Prior to appearing in films and TV, Stephanie also appeared in music videos.  She is the seductive mayhem girl in Matchbox Twenty's 'She's So Mean' music video.
Facts and Trivia
Stephanie was married to Danish rapper Orgi-E but divorced in 2011.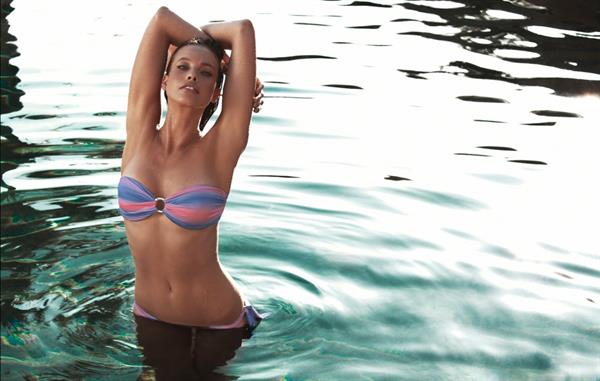 Body Measurements
This blue/green eyed beauty stands at the height of 5 feet, 11 inches and she rocks a 34B-25-35 figure.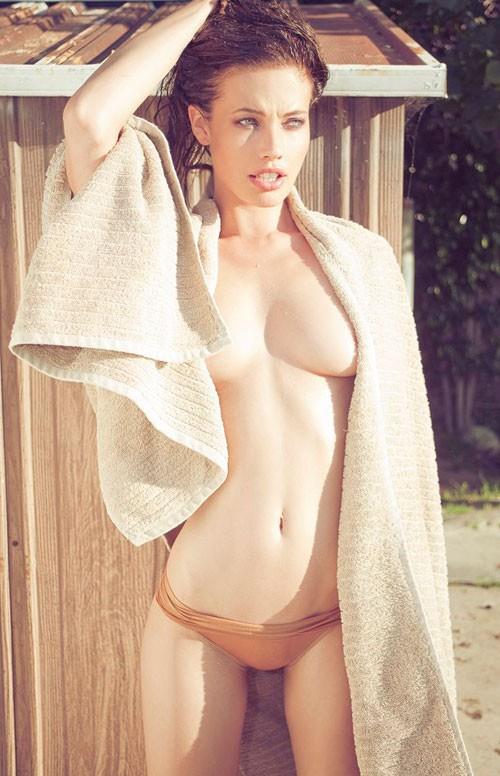 Stephanie Corneliussen Photos
Follow this hottie on Instagram for her latest pro modeling shots and lifestyle pictures.
Also, check out our Stephanie Corneliussen page for more of her sophisticated sexiness.