…as she can protect your weak ass.
I know this girl can beat the hell out of me in just a couple of seconds but I still do find her irresistibly attractive.  I mean, those arm muscles (which I don't have and only dream of having) don't scare me.  It, actually, turns me on more.  I don't know, people…  Maybe the thought of not getting those biceps (and triceps) in my lifetime makes me more attracted to Emma Hartley here.  What do you think?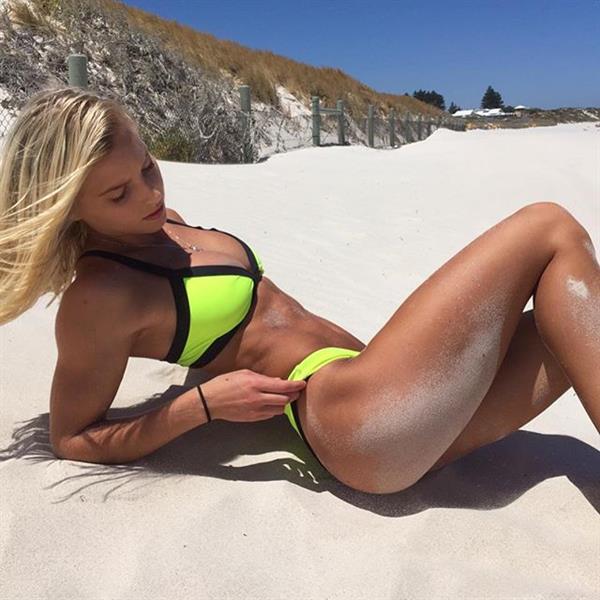 Ahh, beautiful and dangerous…  My type of hottie.
Who is this Gorgeous Muscled Maiden?
Emma Hartley is an Australian fitness model, INBA competitor, and social media influencer who is best known for posting her workout pictures and videos on Instagram. She is also the founder and CEO of the activewear brand 'Rapid Wear'.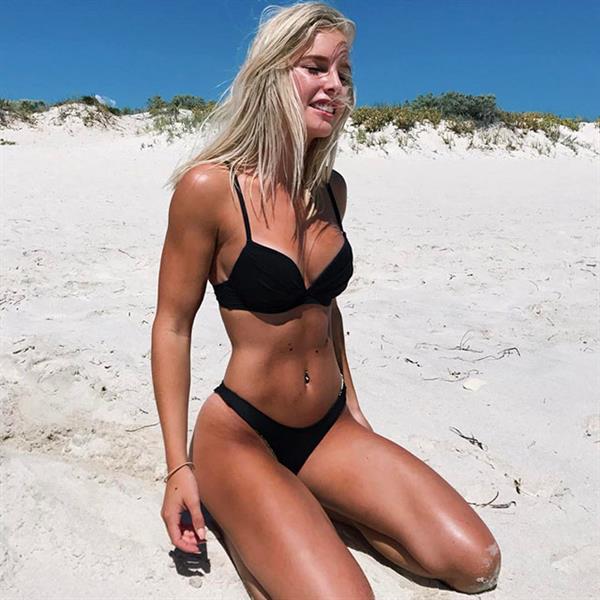 Early Life
Emma was born on January 31, 1997.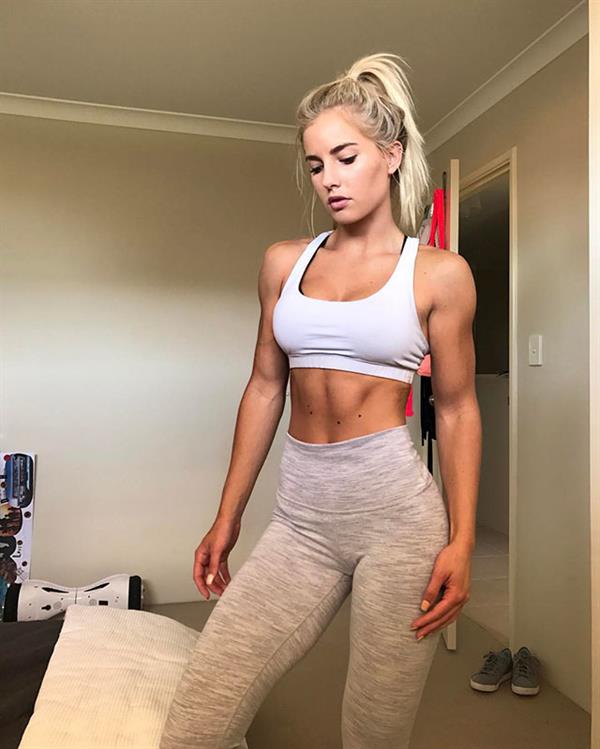 Facts and Trivia
Emma created the 'Ultimate Full 4 Week Body Guide' which is available through her website.
She and fellow fitness model Bridgette Doremus both have curated fitness based Instagram accounts.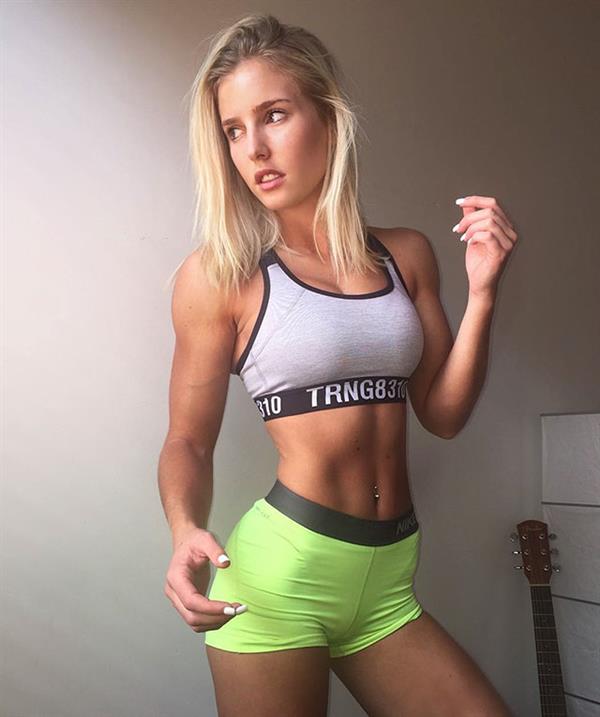 Emma Hartley Photos
Follow this Emma on Instagram for her latest pro shots, workout tips, and selfies.
Also, check out our Emma Hartley page for more of her badass hotness.