Recently, the former X-Factor contestant posted a photo showing off her ample cleavage while chilling in Dubai. Chloe Khan obviously took some time off from her busy schedule as a mom but not as a businesswoman. She captioned her snapshot with: "Back in Dubai for a while now. Any photographers/businesses or models that want to collaborate, get at me."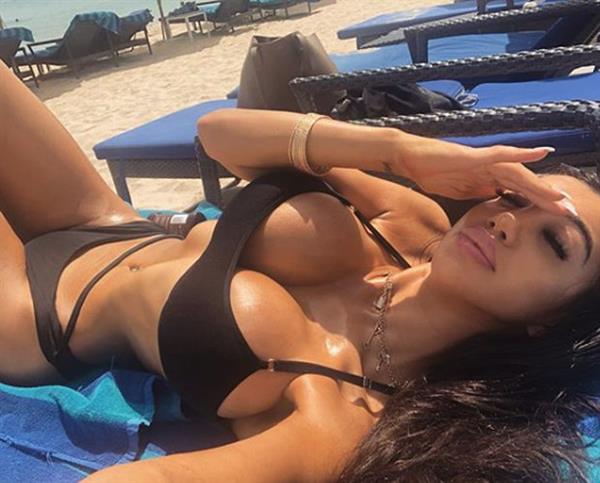 Her 1.2 million followers were quick to send in their compliments like "Nice boobs and figure." Or "You're killing me girl."
Well, this isn't the first time the Celebrity Big Brother star flaunted her assets. She's done it so many times.  Scroll down to see more.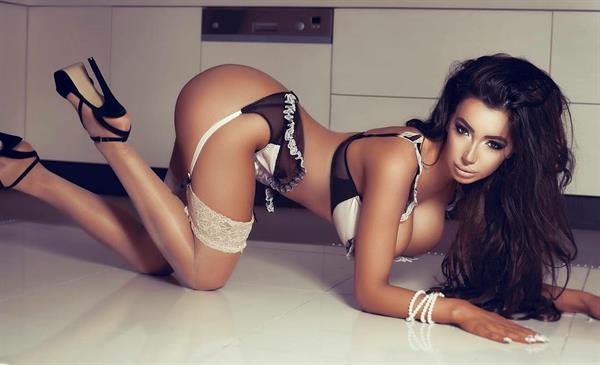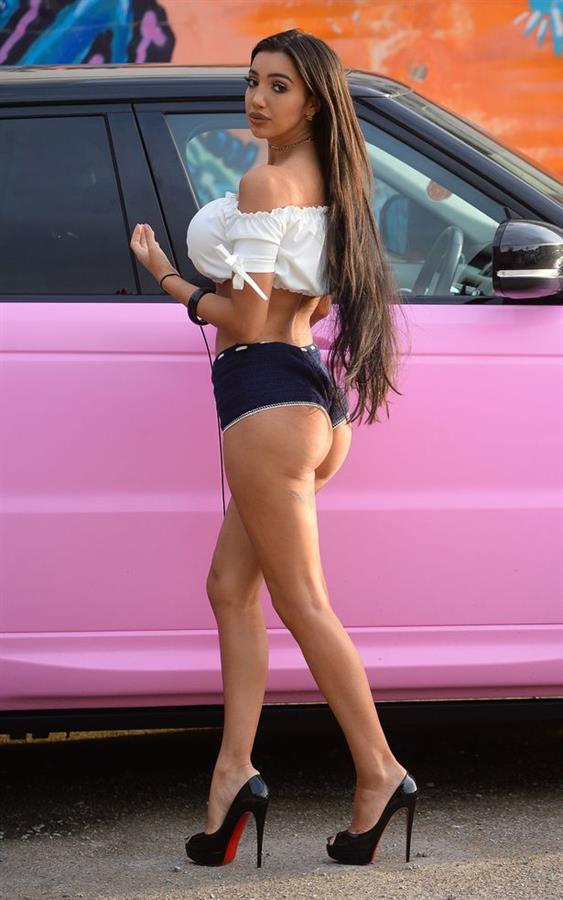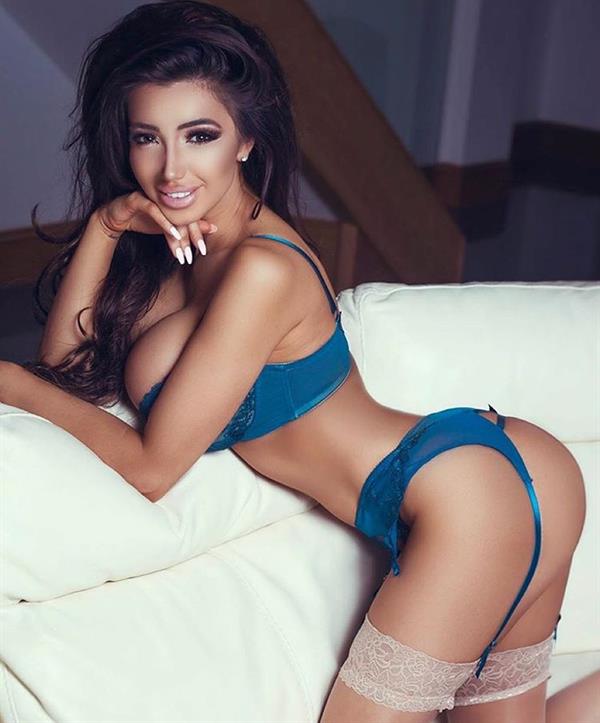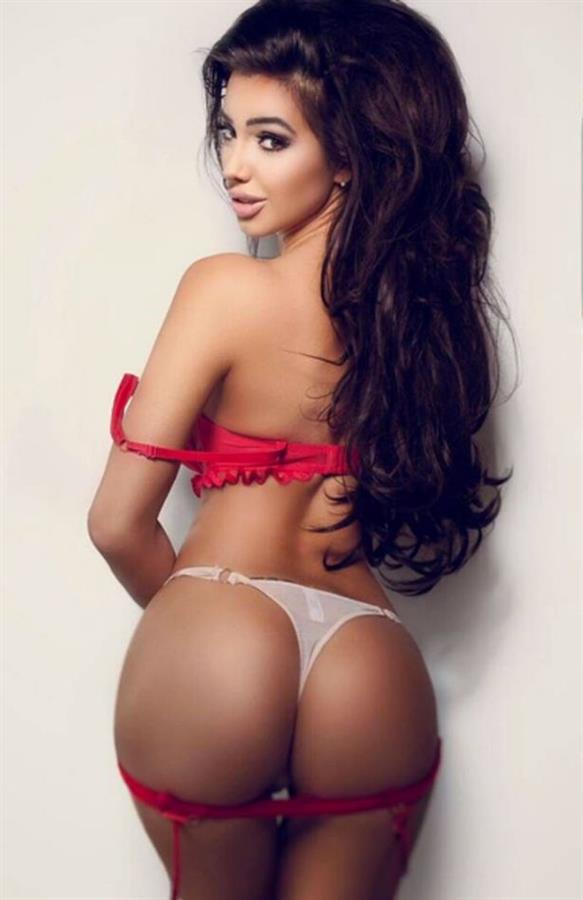 Chloe Khan's Past
The 26-year old reality star has a real "rags-to-riches" story. She was born in Wakefield, West Yorkshire. She was raised by her mother, who struggled financially. Growing up, Khan recalls living in a council house with no carpets and would have beans for Christmas dinner.
When she was 13, she turned to a life of crime and drugs. She was almost killed after crashing a car she had stolen.  At 18, she got pregnant by her ex-boyfriend, Ian Hough.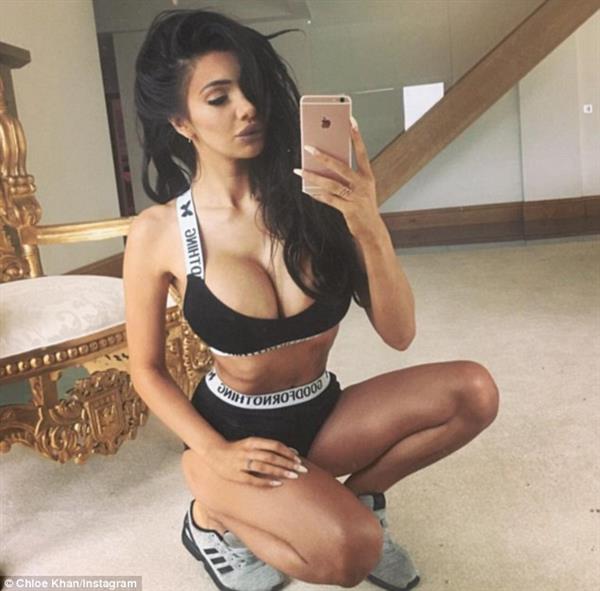 Is She Hot or Not?
Apparently, Chloe didn't make a good impression when she first appeared on TV. She was known for her negative vices. In fact, she was kicked off from X-factor after she turned up smelling vodka because she stayed up all night partying.
A few years later, Khan reappeared as a millionaire after owning her own luxury webcam business. She now has enhanced breasts and long hair extensions. With this new sizzling image, Khan became a Playboy cover girl and even represented Spearmint Rhino.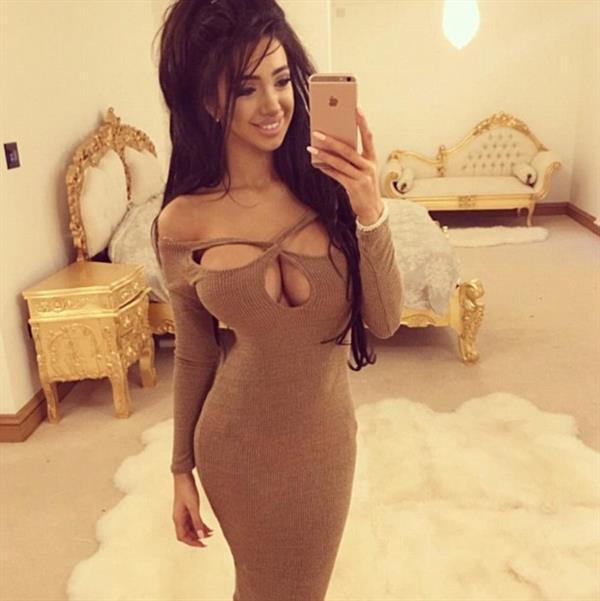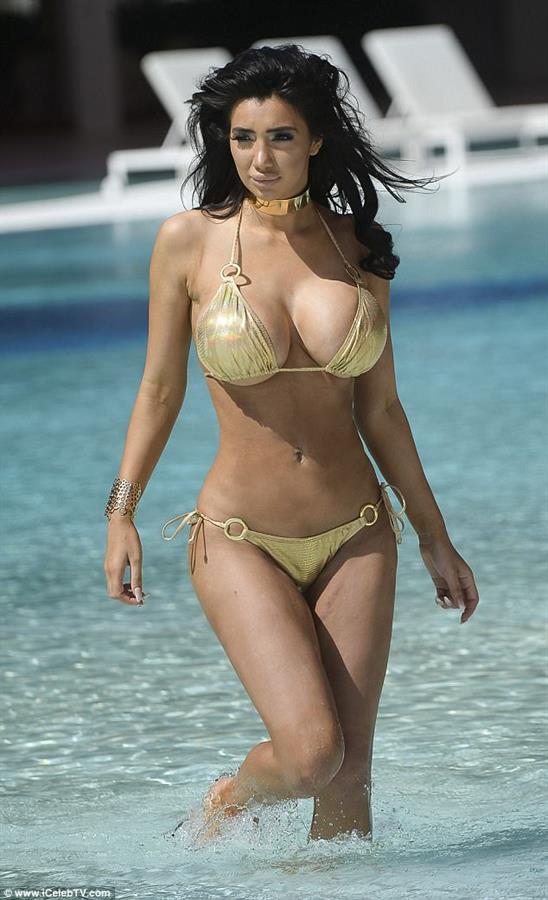 She may look hot to some but most of what you see in her physical appearance was rectified through surgery. She said: "I've spent about £20k on my boobs, £8.5k on veneers, my nose job was £9k and my lips were another £10k, – so it's about £50k in total."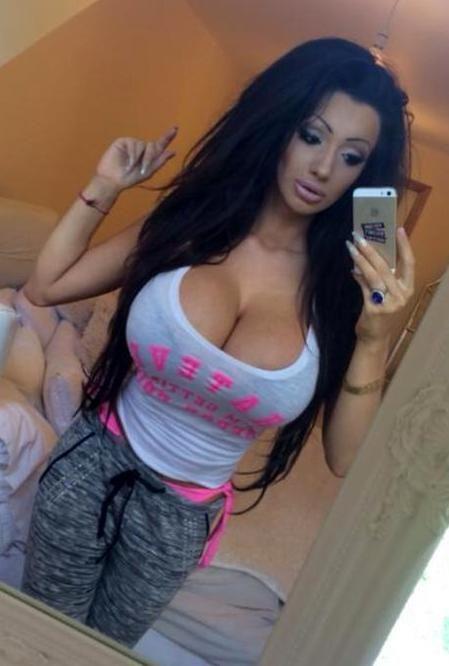 For more pictures of her, check out our Chloe Khan page.