Tattooed and a total turn-on, that's Angelica Anderson to us!  Check out the hot badassery this woman has!
Such a fearsome hottie, if you ask us.  Quite intimidating, really, but totally worth the approach (if ever you see her in person).  Yeah, she looks like she could kick your ass in an instant but that's something we'd want as she's super hot!!!  Beat me up, Angelica…  I would consider it an honor.  But hug me after as a (very hot) consolation.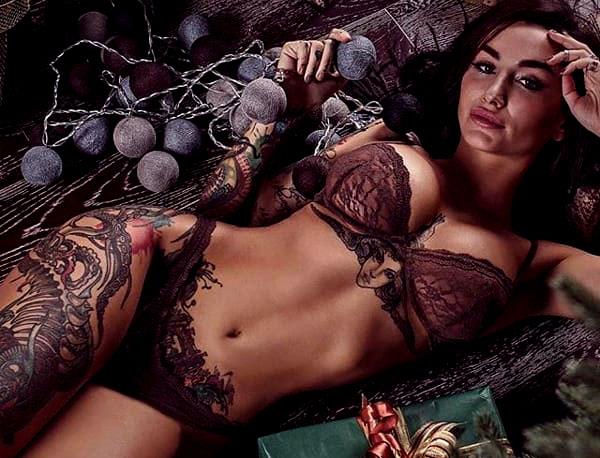 Who is This Inked Hottie?
Angelica Anderson is a Russian fitness model and an Instagram celebrity.  She is also a fitness trainer who has gained a massive following through her social media accounts.  Angelica is also a Mixed Martial Arts fighter (aside from also being a ring girl) with M-1 Global.  She is also famous for the remarkable and intricate pattern of extensive tattoos on her body.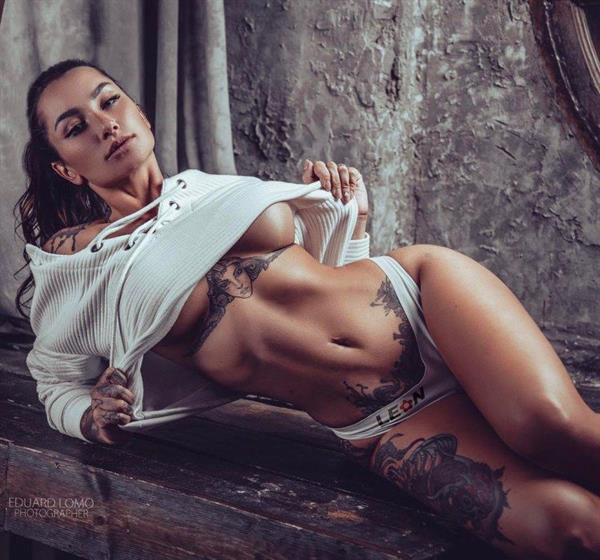 Angelica's hot looks earned her a representation from Mavrin Models.
Her Early Life
Angelica Anderson was born in Russia on March 18, 1990.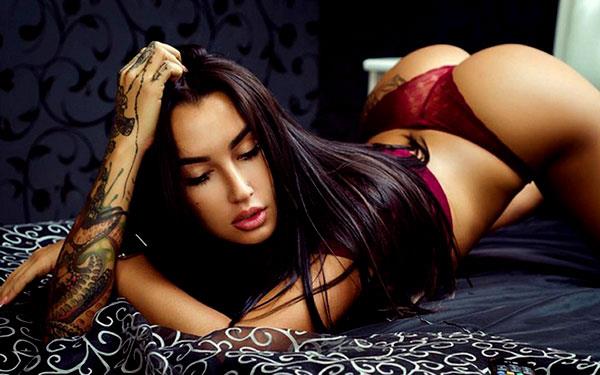 Facts and Trivia
She created her Twitter account in 2013 but didn't post her first tweet until 2014
Though a native and based in Russia, she often posts in both Russian and English.
She loves posting slow-motion videos of her workout regimes; lifting weights, jumping ropes, and other fitness activities.
Body Measurements
Angelica stands 5 feet, 8.5 inches and she possesses a 35-24-38 figure.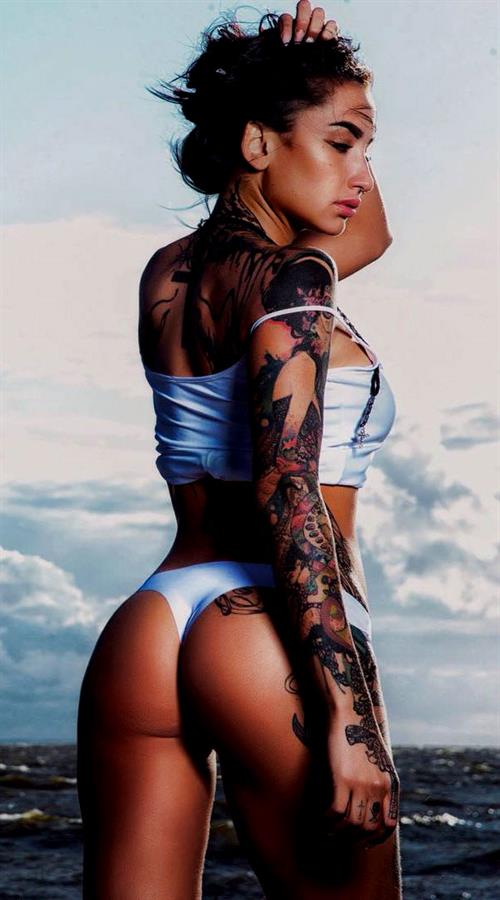 Angelica Anderson Pictures
Join her over 1 million followers on Instagram for her latest pro modeling shots and short workout videos.
Also, be sure to check out our Angelica Anderson page for more of her inked-body goodness.