Kelly Monaco is one of the top 10 hottest girls to ever appear in Playboy (at least in my opinion).
I'll be honest and completely frank, readers…  I grew up jerking off to this woman…  Now, with that stated there, I will say that even to this day, I still think of her as a goddess. Yup, a goddess who opened my eyes to the hot, beautiful world of lust and desire.  She's the one who taught me how to ogle from afar.  Kelly Monaco is the reason why I'm writing for Hotness Rater.
So yeah, it is only proper to give her the tribute that she deserves.
Who is Kelly Monaco?
Kelly is an American model, actress, and reality TV personality who is notable for her roles such as Livvie Locke on the soap opera Port Charles and Sam McCall on the soap opera General Hospital (2003).  She also had minor roles in films BASEketball (1998) and Mumford (1999).
Kelly also won the first season of Dancing with the Stars in 2005.  Yup, she went from being the lowest scored celebrity in the said competition to being the winner.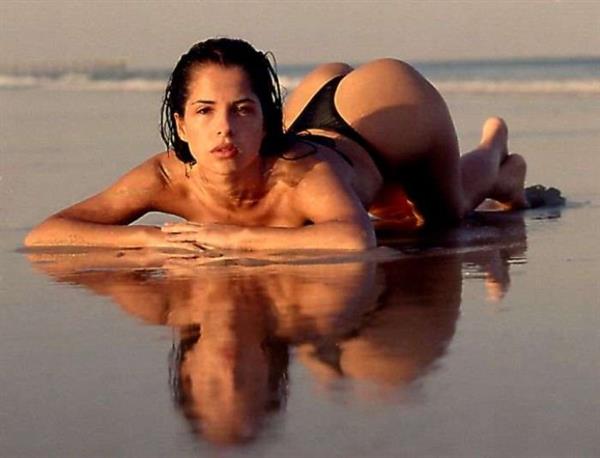 But what etched Kelly in my memory is her being Playboy's Playmate of the Month in April 1997.  Man, that copy is a classic.  Oh, and by the way, Kelly Monaco was also Maxim's number one 'Sexiest Cover Model of the Decade' in September 2005.
Before the Spotlight
Kelly Marie Monaco was born on May 23, 1976, in Philadelphia, Pennsylvania.  She was born as a middle child and is one of five daughters.  She is of Italian descent and being part Italian, she is very close with her nana (grandmother).  Growing up, Kelly was heavily involved in theater, speech, and debate. Kelly was also an active athlete (thanks to a father who was an avid hunter and a mother who was a figure skating instructor) and she participated in soccer, swimming, track, and softball, among other sports.
Kelly here proudly states that she is a born competitor.
After her youngest sister was born, her family moved from the busy city of Philadelphia to the more peaceful and tranquil environment of the Poconos.
Modeling Career
Kelly's career as a model shot to the sky after sending her photos to Playboy magazine.  She was then selected as the Playmate of the Month for April 1997.  Kelly was also featured in many other Playboy Special Edition issues while she worked for Playboy (as a bunny) during the 1990s.
Acting Career
Kelly's television debut came in 1997 when she landed a recurring role (as Susan) on Baywatch, where she also worked as Carmen Electra's body double.
In September 2003, Kelly joined the cast of the ABC soap opera General Hospital as Samantha McCall.  In the same year, she was nominated for a Daytime Emmy Award for Outstanding Supporting Actress in a Drama Series.  Kelly also appeared in the role of Port Charles in the series and she was Emmy nominated for the second time in 2006.  Her second nomination was for 'Outstanding Lead Actress in a Drama Series' for her role as Sam McCall on General Hospital. Also in the same year (2006), she co-hosted the 33rd Annual Daytime Emmys.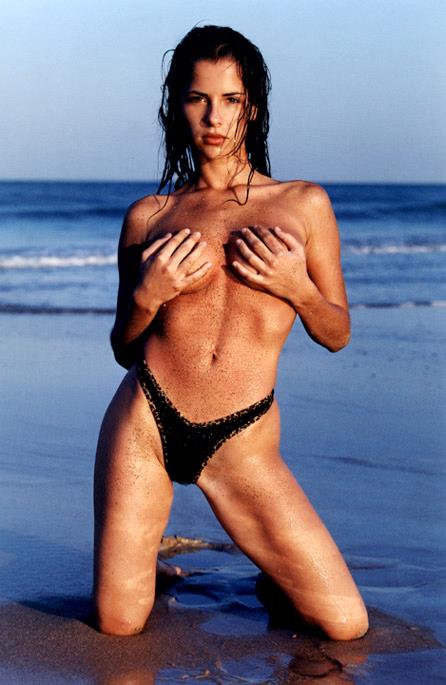 Aside from her regular series roles, Kelly also guest starred in the season finale of Spin City and has had parts in films including Hallmark's made for TV movie 'Edge of the Garden'.
Facts and Trivia
This timeless beauty right here enjoys volunteering for children's charity events, as well as working with elders.  In 2009, Kelly traveled to Kenya with several other daytime celebrities to deliver food and other supplies and to visit schools and orphanages as part of the Feed the Children Program.
Kelly Monaco began dating her first boyfriend Mike Gonzalez when she was a junior in high school. The relationship lasted for 18 years. The couple went their separate ways in 2009.
Kelly suffered hearing loss from scuba diving and was a real-life lifeguard before working for Baywatch.
She is also one of the few actresses to play dual roles on two separate soap operas.  Kelly played Livvie Locke and Tess Ramsay on Port Charles and Samantha McCall and Alicia Montenegro on General Hospital.
U.S. president Donald Trump chose Kelly to be one of the judges for the 2009 Miss USA Pageant.
Body Measurements
This brown-eyed brunette stands 5 feet, 2 inches and she rocks a 34D-22-32 figure.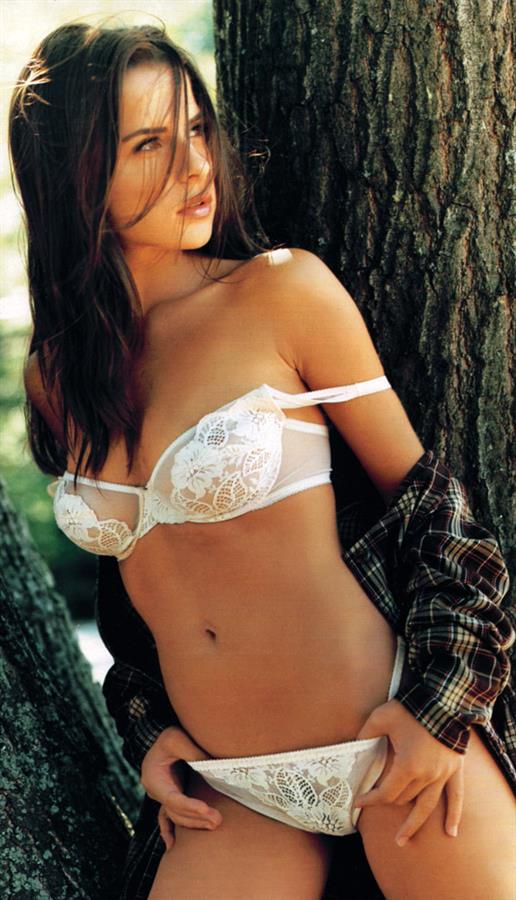 Kelly Monaco Photos
Follow this Kelly on Instagram for the latest about her.
Also, check out our Kelly Monaco page for more of her timeless hotness.
And yeah, we do have her nudes… You're welcome, by the way.