Yes, Savannahs (or savannas) are really refreshing to look at.  It kind of reminds you of the connection you have with nature.  I know they are hot.  I mean, every time we see them on nature documentaries, I can see the heat waves.  But hey, they still soothe our urban eyes…  Now with these three women, they're as equally hot as those tropical landscapes.  You won't only see the heat, you will feel them.
So let's start with the first babe on this entry.  Readers, meet…
Savannah Montano
She is quite the hottie, isn't she?  That exotic and amalgamated beauty with a pretty face and hot curvaceous body…
Savannah Montano is a dream babe you'd build a swimming pool for (or take regularly to the beach…  You know, just to always see her in a bikini.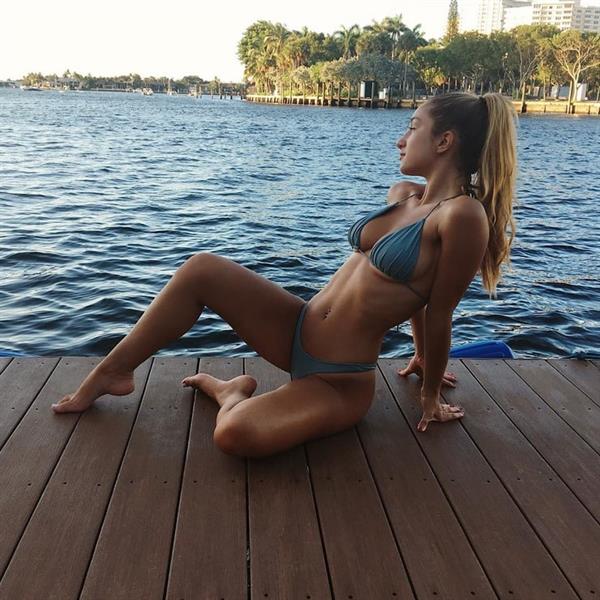 A Bit of a Background
Savannah Montano is an American sensational Instagram model.  She also famous on the now-defunct 6-second video sharing app Vine.  She also runs a self-titled YouTube channel which gives some major relationship goals to the audience.  Montano regularly features her intimate and lovely moments with her boyfriend, Jessey Stevens.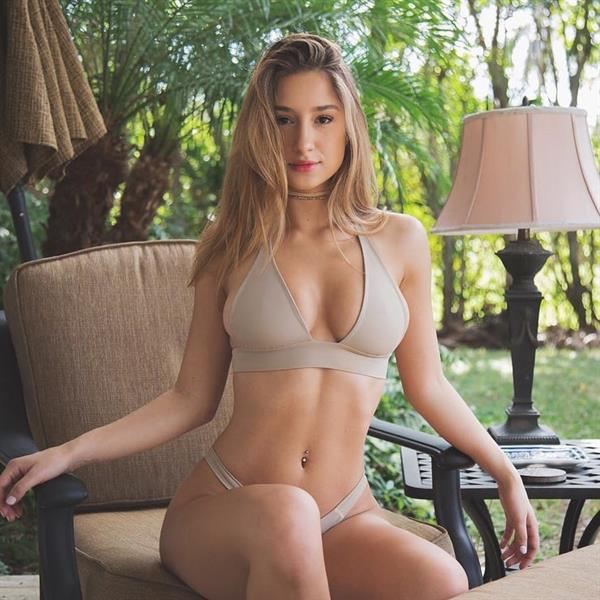 Her Early Life
Savannah Montano was born on September 30, 1996, in South Florida.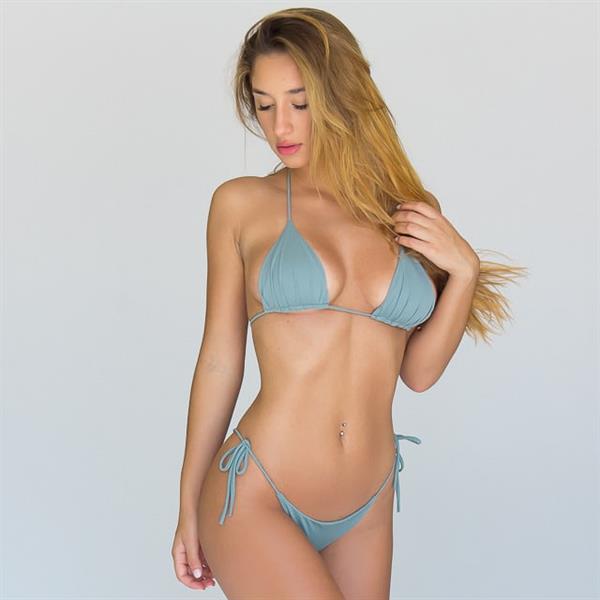 Facts and Trivia
Montano and boyfriend, Jessey Stevens, called off the relationship for nearly eight months in 2016 leaving their followers hopeful for their reconciliation.  On April 2017, Montano posted an intimate picture with Jessey, confirming the news of them being back together, and since then, everything was A-okay between the two.
She likes greens though she's not vegan.  She eats a lot of salads and that is her go-to meal when ordering out.  Montano also avoids gluten most of the time (though she isn't gluten-free) and she only drinks diet soda.  As for her workout, Montano does a lot of ab workouts including crunches, sit-ups, leg lifts, and planks. She also lifts weights and does cardio when she feels like it.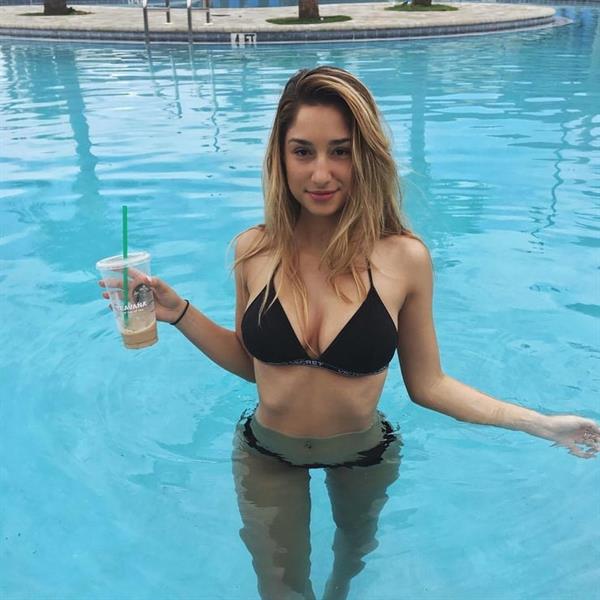 Montano started her social media career as a Tumblr Blogger and she is also passionate about photography
Savannah Montano Photos
Join her over 1.9 million followers on Instagram for her latest uploads.
Also, check out our Savannah Montano page for more of her sizzling hot looks.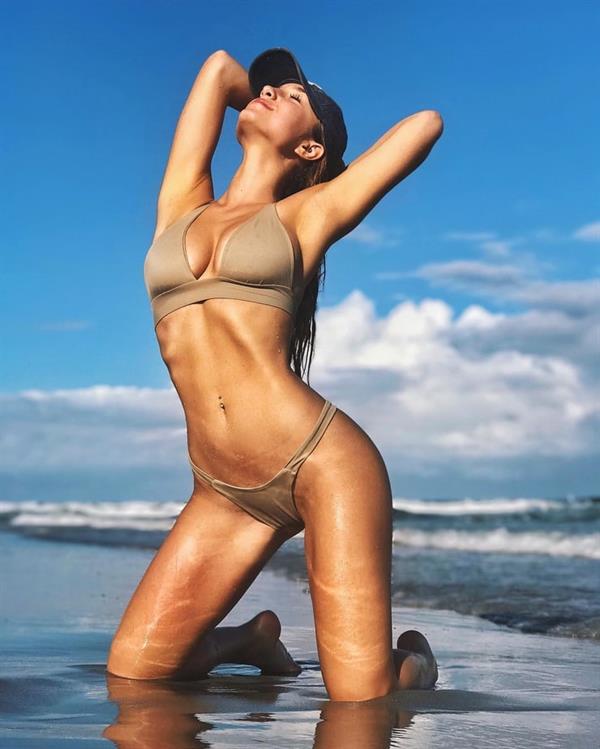 ---
Savannah Jerson
Another ultra-gorgeous babe here who's stunning looks will make you pick up your jaws from the floor.  Yup, Savannah Jerson's pageant-winning beauty is enough to make one pack up his (or her) bags and go to wherever she wants you to go…  You'd do anything and everything to be with this hot babe.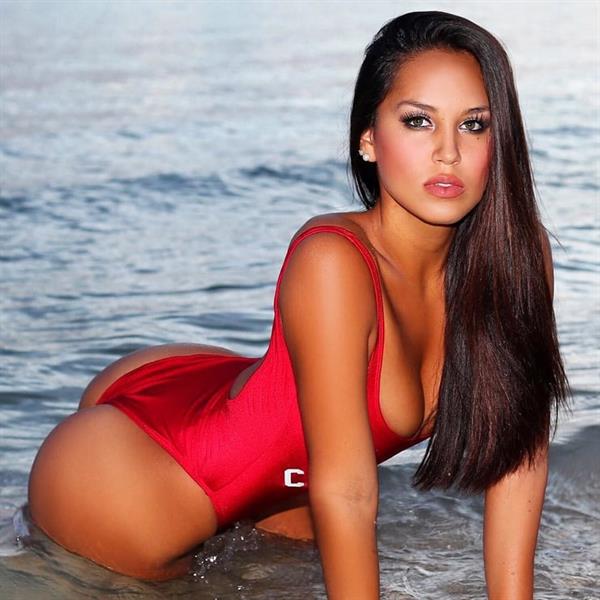 A Bit of a Background
Jerson here is an American model who is most notable for winning Miss Hawaii 2013, Miss Colombia U.S. 2012, and Miss Teen Hawaii 2010.  In 2017, she was named by FHM as their favorite person on Instagram.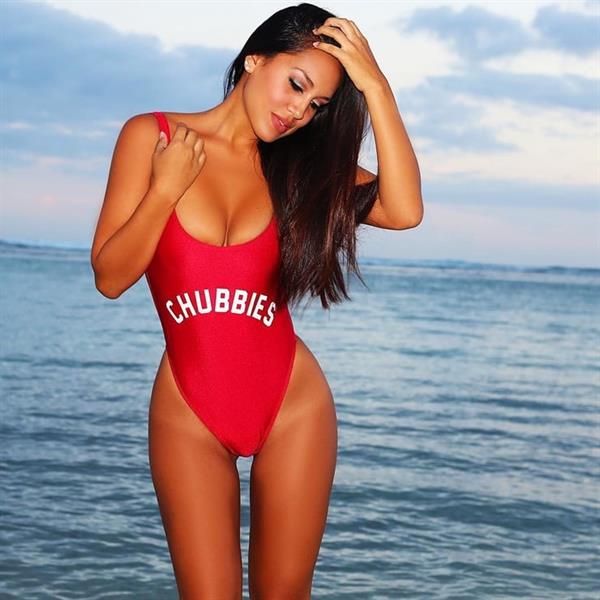 Her Early Life
Savannah Jerson was born on December 27, 1992.  Growing up, she was a bit of an actress and she has done background work where she played various ethnicities.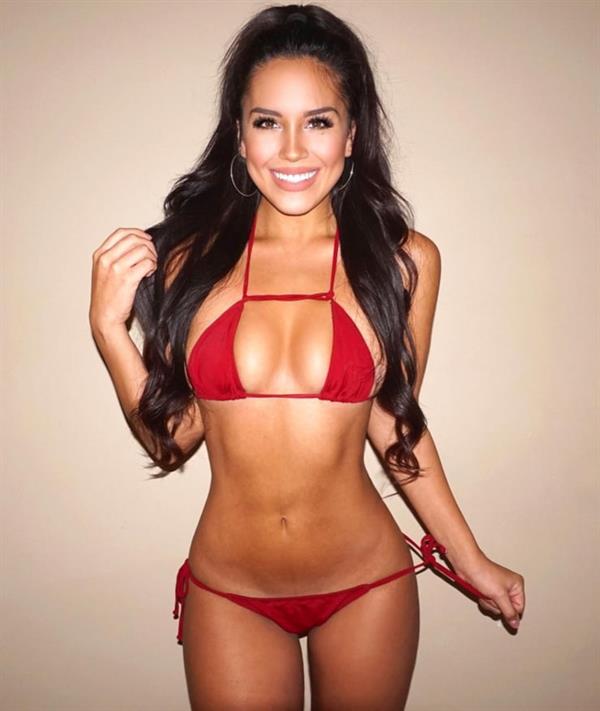 "…did some background work in movies as a kid and I've played many rolls anywhere from Hawaiian, Native American, Puerto Rican, and Half Black to Brazillian, Filipino, and Persian.  I have also competed in several pageants which have given me a lot of skill being a spokesmodel and in the performing arts as well.  I do Tahitian/ Polynesian dance, it's a huge passion of mine, Hawaii is where I perform most."
Facts and Trivia
This curvy model just recently moved from Orange County, California to Daytona Beach Shores, Florida.  Her main HQ, however, is in Honolulu, Hawaii.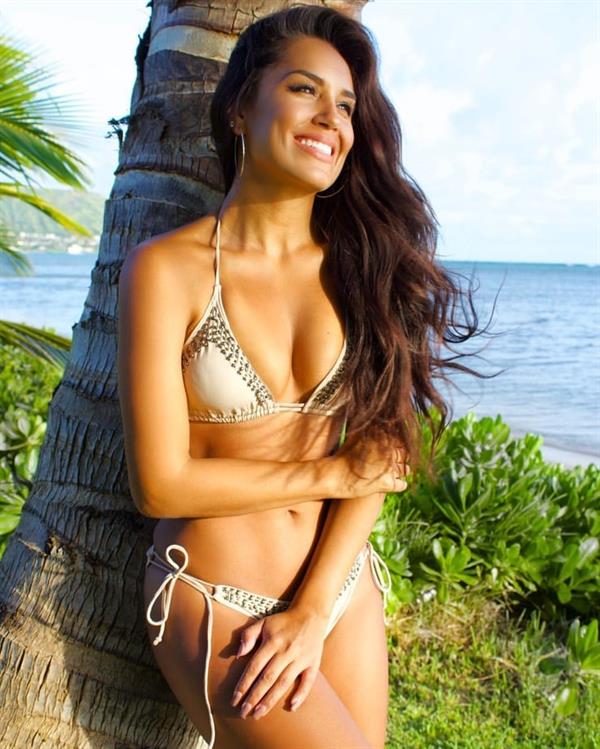 "I work out of all 3 states but am based in Hawaii."
Her Body Measurements
Jerson stands 5 feet, 7 inches and she rocks a 34C-27-37 figure.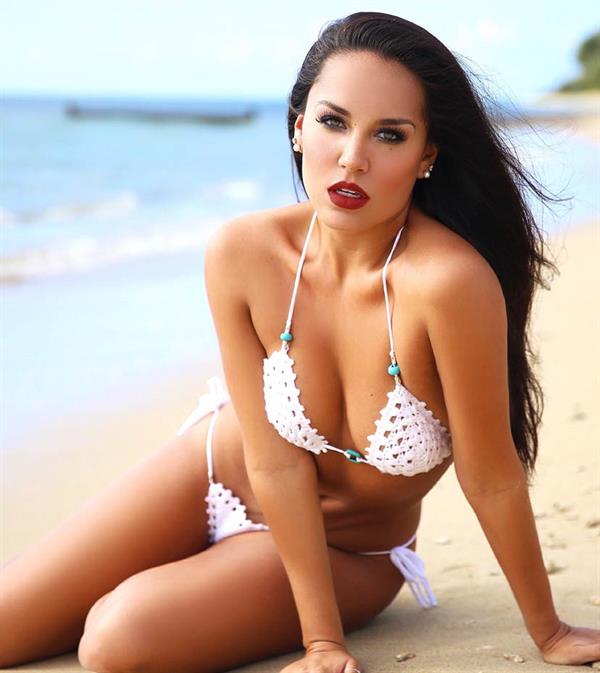 Savannah Jerson Photos
Follow this hottie on Instagram for her latest pro shots, lifestyle pictures, and other uploads.
You may also want to check out our Savannah Jerson page for more of her exotic hotness.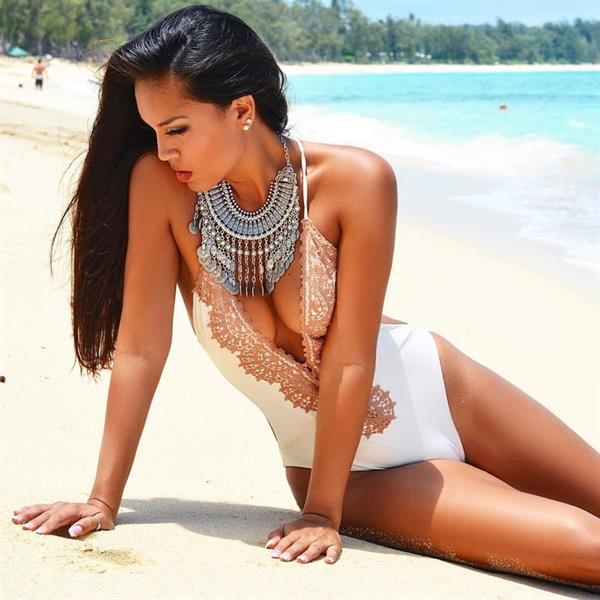 ---
Savannah Kreisman
Now, this babe will somewhat remind you of Shailene Woodley.  You know, because of the pretty and fresh face…  But Savannah Kreisman here is hotter (Editor's Note: How about a battle between the two?), in my opinion.  I mean, just look at that scorching hotness!  Blazing, huh?  She makes you just want to take it all off and do the deed (with your palm).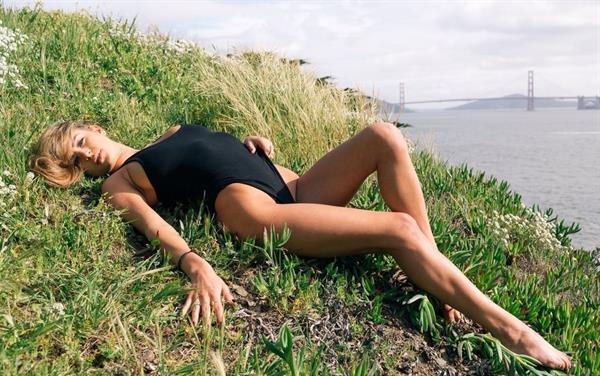 A Bit of a Background
Kreisman here is an American Instagram model who is most famous for her bikini poses and seaside lifestyle photography.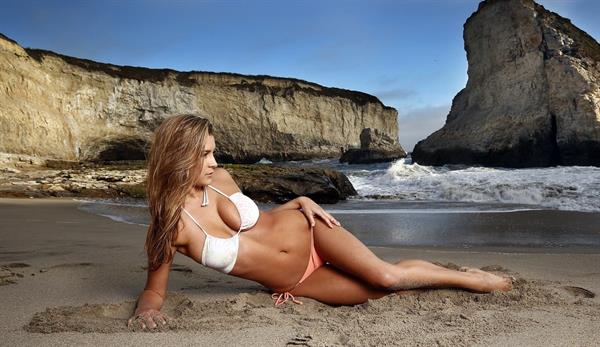 In September 2016, she was featured in an FHM article.
Her Early Life
Savannah Kreisman was born on April 16, 1992, in Santa Cruz, California.  She is of German and Native American ancestry.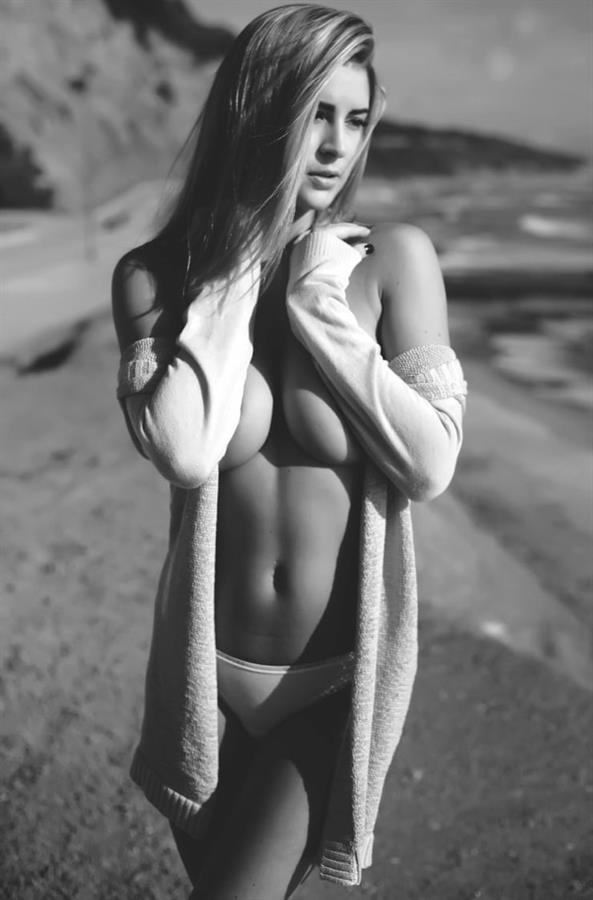 Facts and Trivia
In October 2009, before Instagram, Kreisman here used Twitter first, therefore establishing her social media presence.
She is close with Chantel Zales and has frequently posed with her on her Instagram account.
When not busy in front of the camera, she relaxes by spending time on the beach with her dog, drinking red wine, and traveling.
Her greatest ambition is to be a wife and a mother (Hell, yeah!  We can help you make that happen, Savannah Kreisman!).
Aside from being a model and an Instagram sensation, Kreisman here is also a bookkeeper, a hostess at a sushi restaurant (she loves sushi) on weekends, and an on-call nanny.
Her favorite music is Rap and R&B.
She cites supermodel Marisa Miller as her idol and according to her, she "would love to follow in her footsteps."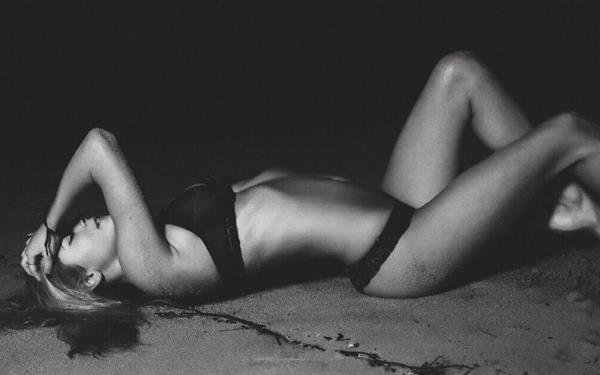 Her Body Measurements
This brown-eyed, blonde stands 5 feet, 7 inches and she possesses a 34-26-34 figure.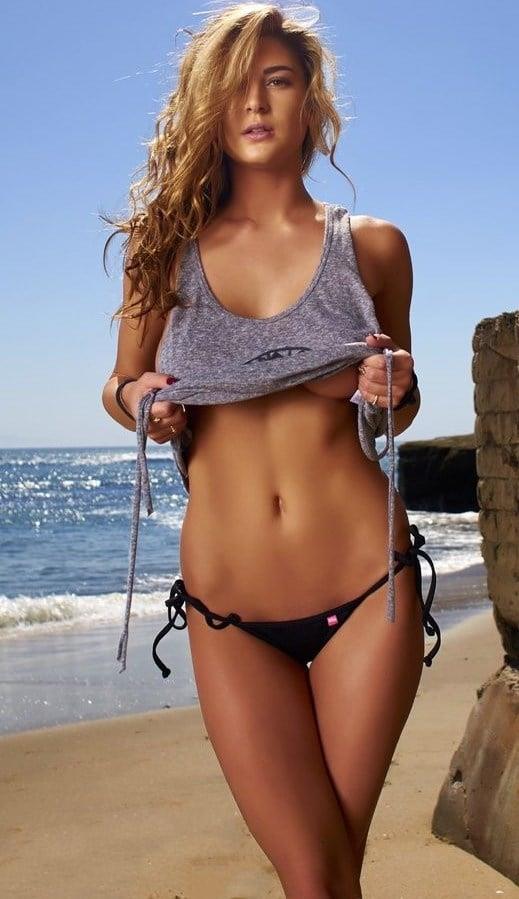 Savannah Kreisman Photos
Follow this mesmerizing hottie on Instagram for her latest bikini and beach lifestyle pictures.
Also, do check out our Savannah Kreisman page for more of her sea goddess-y looks.