Lindsay Ellingson's celestial beauty is unparalleled in so many levels.  Her angelic face is a sight to behold…  Those gleaming eyes that speak of hope…  And I'm exaggerating.  But hey, those eyes really are as gorgeous as a night sky filled with stars.  And her lips…  Oh, I'm willing to give up my enduro mountain bike to get a kiss from those.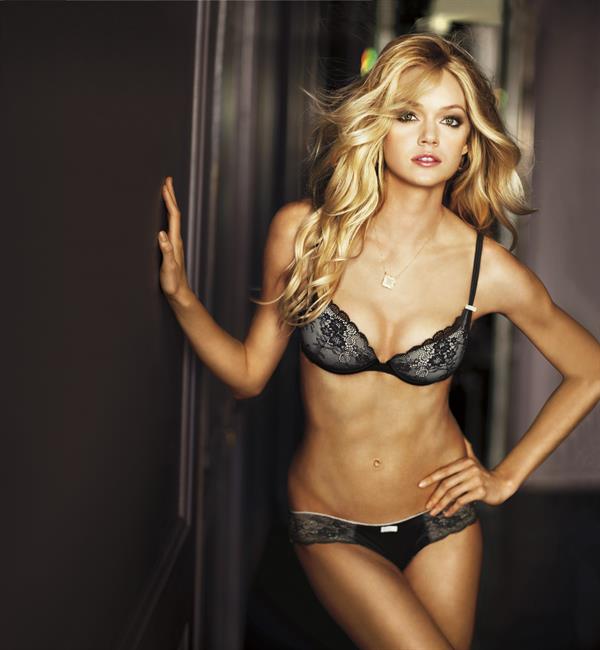 Now, how about her body?  Yup, it is to die for.  And what a lucky guy her husband is…
Who is this Angel
Lindsay Ellingson is an American fashion model who is famous for being a Victoria's Secret Angel (2011).  She has appeared on ad campaigns for established fashion brands like Chanel, Dolce & Gabbana, Christian Dior, Proenza Schouler, and Valentino.  She has also graced the covers of Vogue, Marie Claire, Elle, D Magazine, GQ and L'Officiel internationally and has appeared in the pages of Allure, Flair, V, and i-D as well.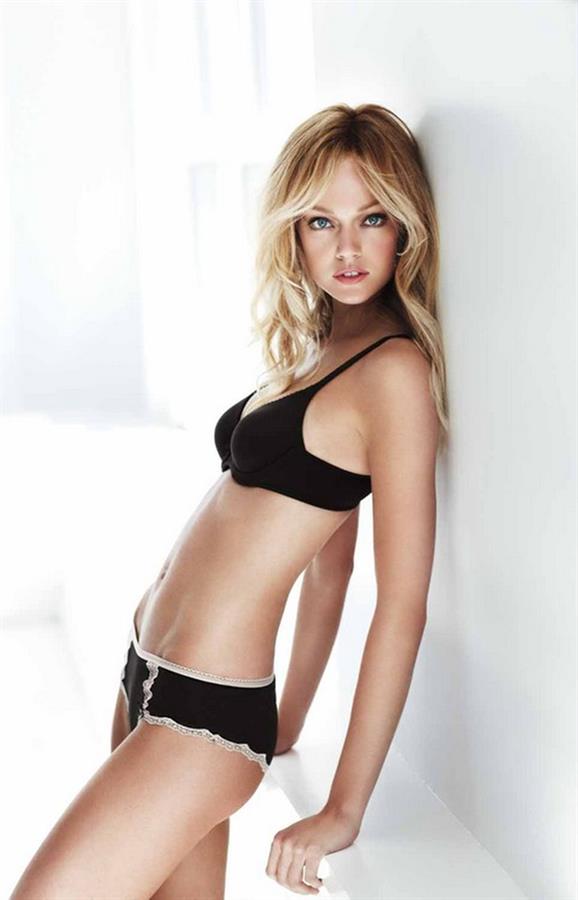 Her Early Life
Lindsay Ellingson was born on November 19, 1984, in San Diego, California.  She grew up in San Bernardino County and Moreno Valley, California.  She graduated from Canyon Springs High School and won three trophies at the USA National Championships for her high school dance team.  Prior to her discovery on the street, she went to college at the University of California, San Diego to study marine biology (lifelong love of nature led her to study that).  After a test shoot, she was sent to Paris by her model agency, where she met John Galliano who paved the way from where she stood, up to the runway.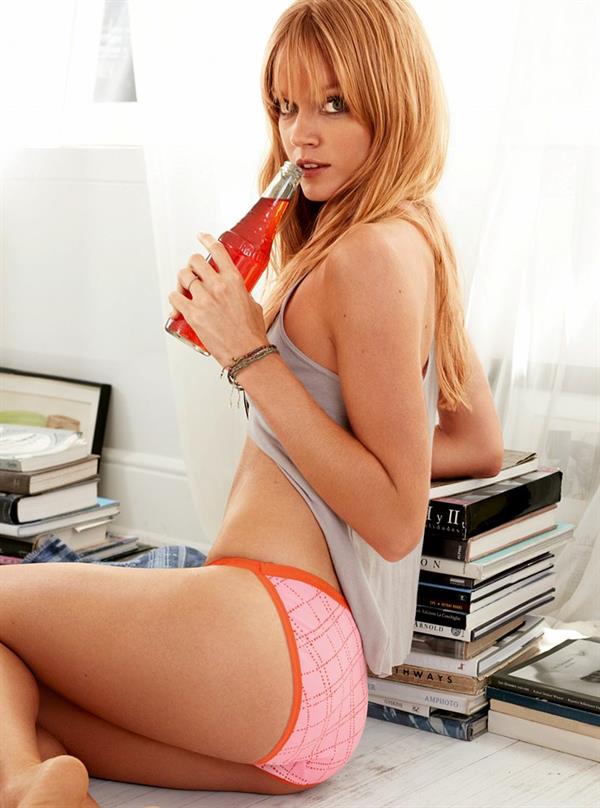 Career
Lindsay first walked the runway in the Spring/Summer 2005 ready-to-wear shows.  Since then, she has walked in numerous fashion shows including Shiatzy Chen, Blumarine, Chanel, Christian Dior, John Galliano, Gucci, Valentino, Lacoste, Victorias Secret, Marc Jacobs, Oscar de la Renta, Zac Posen, Diane Von Furstenberg, Sophie Theallet, and Giorgio Armani.  Her campaigns include Moschino, DKNY, MAC, Dolce and Gabbana, Charles David, H&M, and Tommy Hilfiger and so much more.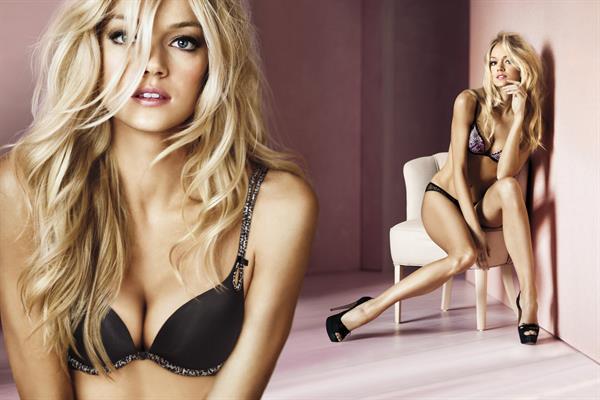 Her career with Victoria's Secret began in 2009, where she walked for the brand for 7 straight years after.  Lindsay and Emanuela de Paula were chosen to be spokeswomen for "Body by Victoria" by Victoria's Secret alongside supermodels Alessandra Ambrosio and Marisa Miller.  She was also a featured model in the 2010 Victoria's Secret "SWIM" catalog.
Lindsay is currently listed as one of the Victoria's Secret's 12 "supermodels" and was one of the featured models during the 2009 fashion show.  In 2011, she became one of the brand's signature Angels, as well as the face of its perfume line 'VS Attraction's and its new bra, 'Gorgeous'.  Also in the same year, Lindsay also became one of the faces of Clarins.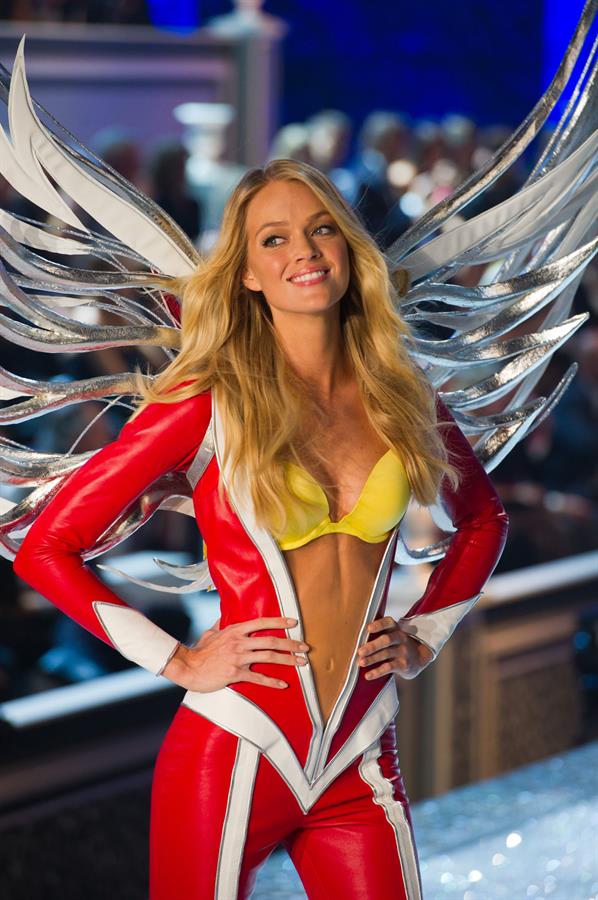 In 2015, Lindsay co-founded luxury beauty label, 'Wander Beauty', where she also serves as a creative director.
Facts and Trivia
Lindsay is one of the few models to have booked more than one cover edition of Vogue magazine.
In November 2013, after six years of dating, Lindsay became engaged to her boyfriend of 6 years Sean Clayton, a medical equipment salesman and former college football player.  The couple was married, following an 8-month-long engagement, on July 12, 2014, in Bluffton, South Carolina.
Lindsay also supports various environmental causes and animal charities.  She formed Goldie Knots, a collection of handmade bracelets that are sold in boutiques with proceeds benefitting the American Society for the Prevention of Cruelty to Animals (ASPCA).
Oh, and this is the best part, dear readers…  Lindsay's turn-ons are nerdy guys.  Yup, she likes intelligent guys who are into pets and family.  Oh, yeah!  Too bad, she's married, huh?
Her Body Measurements
Lindsay stands 5 feet, 9 inches and she rocks a slim 33-24-34 figure.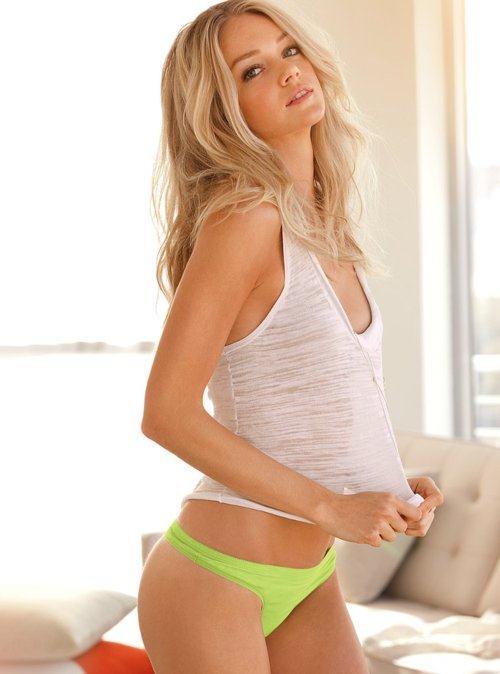 Lindsay Ellingson Photos
Follow this Lindsay on Instagram for her latest pro shots, lifestyle pictures, and selfies.
Also, check out our Lindsay Ellingson page for more of her celestial hotness.