As hot as the noon sun on Mad Max: Fury Road…  Man, this timeless babe is someone you'd remember for the rest of your horny days.  Yup, Holly Weber is so hot, she'd be forever etched in that fantasy bank of yours.  Every time you need a…  you know (even subconsciously) she'll retrieve herself and relieve you of that hot, boiling feeling in your lower abdomen.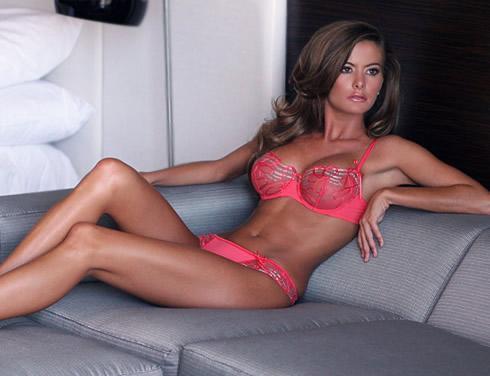 See?  So hot that you'll never forget her.  That face and body will stay with you forever.
Who is Holly Weber?
Holly is an is an American glamour model and actress who appeared in Maxim, FHM, Muscle & Fitness, Glamour, and as no. 66 on AskMen's Top 99 Most Desirable Women of 2009.  She has also appeared in several films, including Frost/Nixon, Fast & Furious, The Ugly Truth, and on television shows such as Modern Family.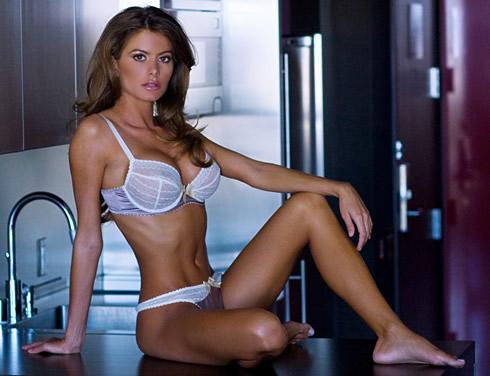 Her Early Life
Holly Weber was born on September 20, 1984, in Loma Linda, California.  She grew up in the Palm Desert area and is the youngest of three children.  When her parents divorced at age 5, she was moved on multiple occasions and locations including Kentucky and Orange, CA.  Heck, she even lived in the jungles of Costa Rica with her mother and siblings for 3 months.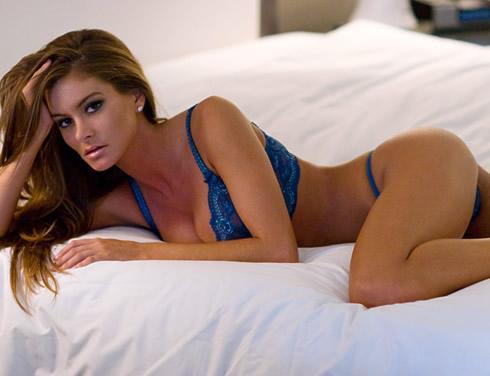 Attending 4 different High Schools in as many years, she finished her schooling after relocating to Newport Beach, CA and has made it her permanent home.  While pursuing an orthodontics degree in college, Holly supported herself by waiting tables at a local restaurant…
How She Came to Be
Since moving to Newport and up to her early years in college, Holly had braces applied to straighten her teeth. Upon the removal of the devices, her career began and quickly flourished…
Holly was discovered at a nightclub in Las Vegas and was invited to work as a go-go dancer in Hollywood.  Afterward, she auditioned for various modeling opportunities and started a career in modeling at the age of 18.  She soon graced the covers and pages of over 25 different calendars, was featured in different men's magazines.
The popularity Holly got from modeling eventually caught the attention of the television and film industry.  After being given bit roles in several major feature films and popular television shows, she turned her focus to fully explore the craft of acting…  and has continued to develop her acting abilities ever since.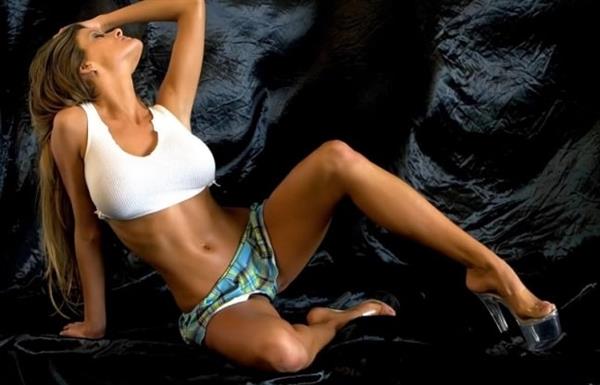 "I love dressing up for photo shoots, looking sexy and playing to the camera. I don't like all the pervs out there that try and take advantage of the younger girls."
Facts and Trivia
One of Holly's nicknames used to be "monkey" because she was so flexible (this information is extremely hot).
Holly has starred alongside Jenny McCarthy in Party at the Palms.
Ranked #52 on AskMen.com's Annual 'Top 99 Most Desired Women' for 2010 (Previously Ranked #66 for 2009).
Required 7 screws and a plate to be put in her right arm after breaking it at home in February of 2007.  She now has a 6-inch scar on the back of her right arm.
Holly has appeared on several national billboards including 2003's Nip/Tuck (3 different years), Two and a Half Men (2003), Margarita King and Turf Tech.
She has driven a NASCAR at Lowe's Motor Speedway in excess of 170 mph.
Some of Holly Weber's favorite movies are "Lord of the Rings" and the "Star Wars" saga.  She prefers reading "Harry Potter" though.
Holly likes to cook, do gardening, and tidy up the house.  She, according to her, likes "nice, honest and funny guys" and she dislikes those "macho, aggressive guys."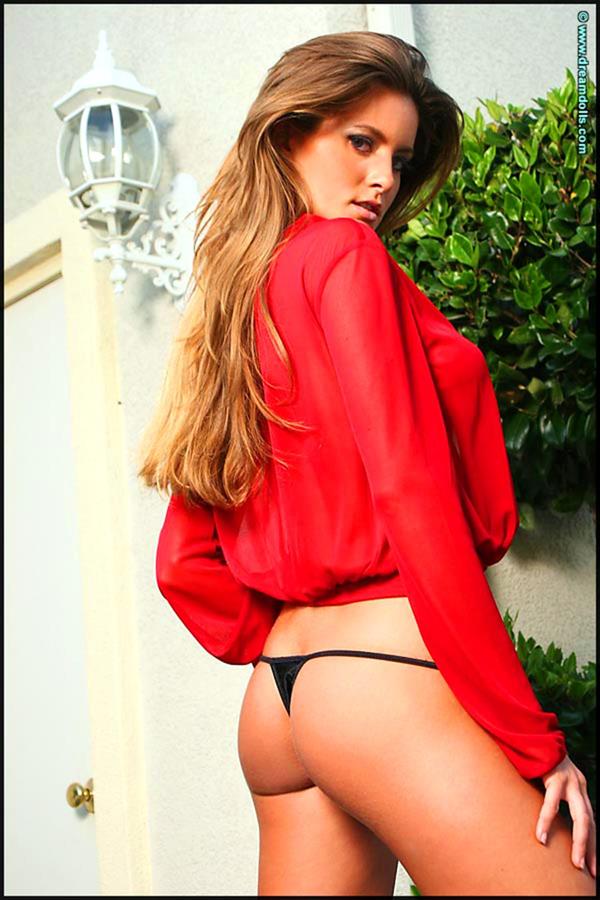 Holly Weber's Body Measurements
This hazel-eyed brunette stands 5 feet, 7 inches and she rocks a 32D-23-34 body statistics.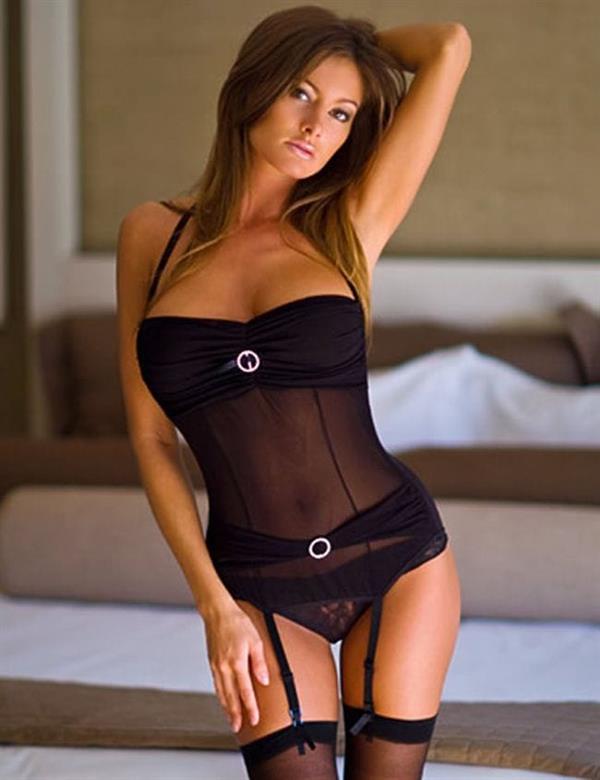 Holly Weber Photos
Nope, no official Instagram account for this hottie…  But don't fret as…
You can visit our Holly Weber page if you want more of her uber hot looks.