Another beautiful savannah here to grace your screen. We didn't include Savannah Morris here in the 3 Beautiful Savannahs article for the reason that…  Yeah, this one is uber special to me (Editor's note: Nope, you just forgot – or just found out about her).  Okay, so maybe I overlooked.  But hey, as I always say (about featuring these beautiful beings)…  "It's better late than later." (Editor note: ummm, the phrase is "It's better late than never"… but I will leave it so everyone can laugh at you)
So what do you think?  An A1 hottie, eh?  Yup, I just saved all of her pictures for uh future references.  We suggest you do the same.
Who is Savannah Morris?
Savannah is an American fashion model and blogger who is most famous for her Instagram account where she posts her lavish lifestyle.  She has modeled for companies such as Fashion Nova and walked in New York Bridal Week.  As a model for Fashion Nova, she is among the ranks of other models such as Christina Amato, Kayla Phillips, and Niki Hughes.  Savannah has also worked in a variety of modeling genres such as editorial, fashion, bridal, runway & swimwear.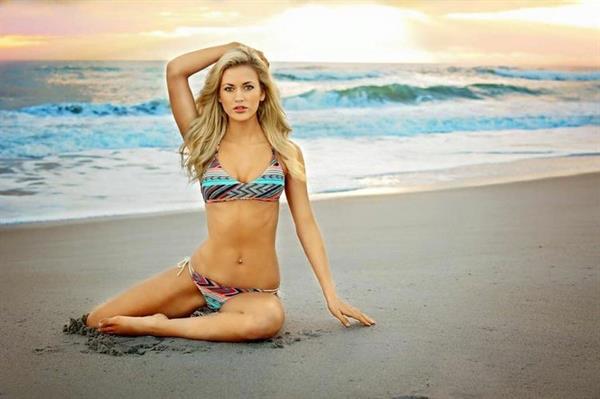 Her Early Life
Savannah DeLane Morris was born on August 30j, 1995, in Savannah, Georgia (yup, hence the name).  She moved to Atlanta after finishing high school to attend Kennesaw State University to study business.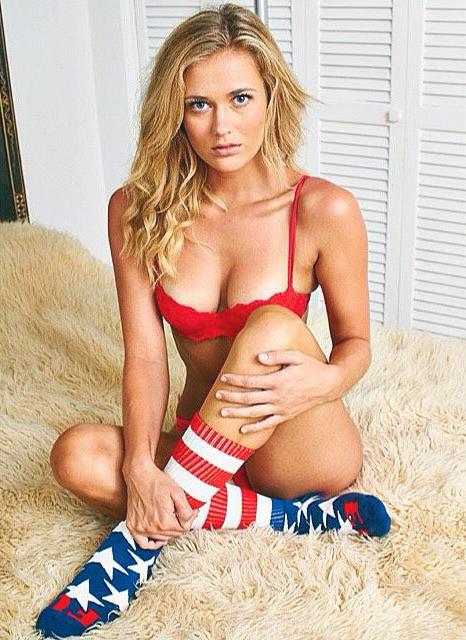 Facts and Trivia
Savannah, believe it or not (with that great physique), never diets.  But she always keeps in mind what she eats.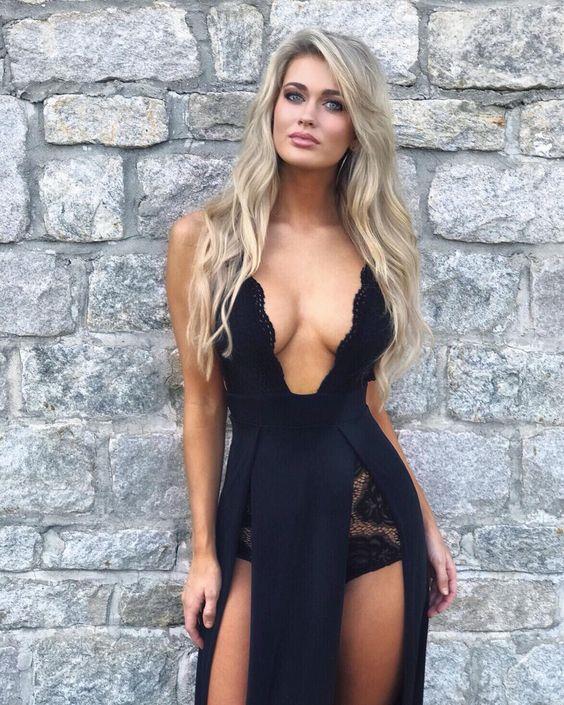 "Pizza is my favorite food, but I know that moderation is key.  I drink a lot of smoothies in the morning to make sure I am getting my fruits and veggies in.  I also don't eat any pork or beef.  I stick to chicken or seafood for a leaner protein."
She also loves cardio and she always includes some kind of cardio into her workout.  Savannah also does Pilates and she's always involved in sports.  She plays tennis, volleyball, and basketball and to for her, they all make for an awesome workout.
When not in front of the camera, Savannah's typical day is just waking up around 9 and then set off to a nice jog to jumpstart her day.  She then…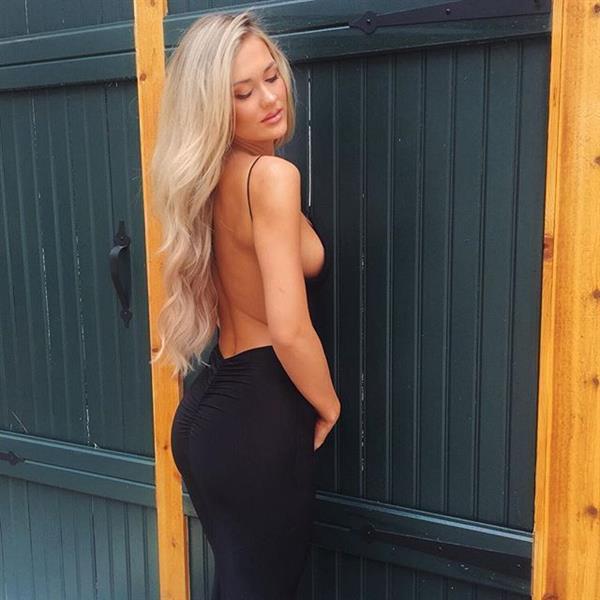 "…make time for the gym and time to spend with my friends.  I also have two puppies that are very time-consuming.  I usually take them to the park in the afternoons.  Then end my days with a nice healthy dinner (sometimes pizza), and then ballet beautiful while watching TV!"
Her Body Measurements
Savannah Morris stands 5 feet, 9 inches and she rocks a 34-23-35 very desirable figure.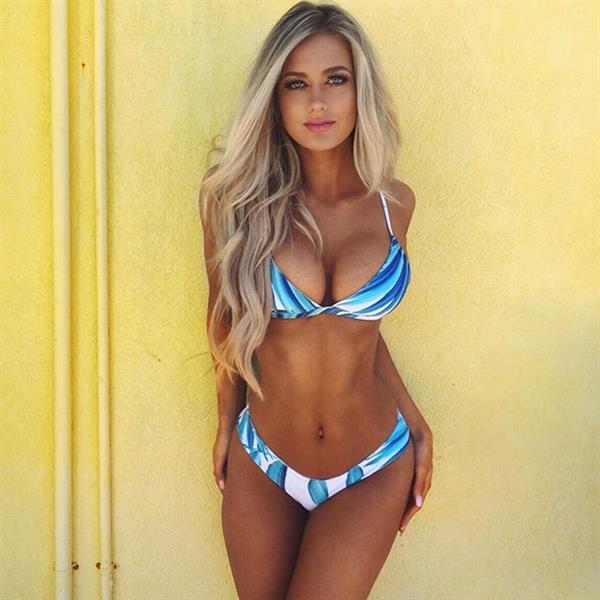 Savannah Morris Photos
Follow Savannah on Instagram for her latest selfies, lifestyle pictures, pro modeling shots, and other hot uploads.
Also, be sure to check out our Savannah Morris page for more of her stunning sexiness.