Now her first name will scare you for the first few milliseconds…  but after that, you'd be feeling the exact opposite.  Yup, Isis Valverde is so attractive you'd forget the atrocities associated with her first name.  Man, we know that's a sensitive thing/issue but what the heck!  We're not BBC or CNN or any documentary site (Editor's Note: or other fake news sites).  We're here because of hotness so we'll write whatever the first thing that comes to our horny minds (Editor's Note: A big thumbs up for not referring to her as "the bomb").
Okay, fine…  forget about that.  How about we just associate her with one of the main characters of the Osiris myth?  After all, she's goddess-like.
Who is Isis Valverde?
Isis is a Brazilian model, actress, and soap opera star who is famous for her roles in Beleza Pura (2008), Ti Ti Ti (2010), and Avenida Brasil (2012).  She landed her first leading role in 2006 as the mysterious Ana Veil Sinha on the novel Girl. Two years after (2008), she played Rakelli in Pure Beauty.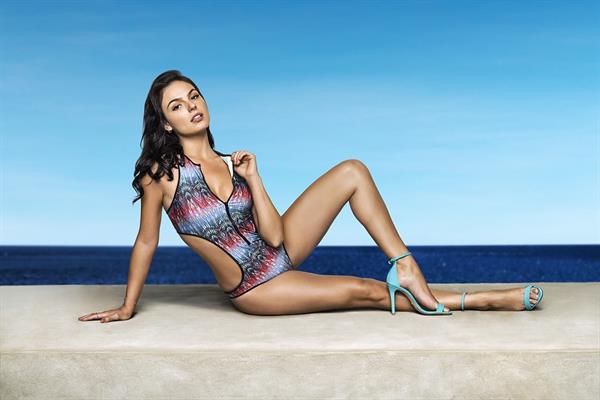 Her Early Life
Isis Nable Valverde was born on February 17, 1987, in Aiuruoca, Minas Gerais, Brazil.  She moved to Belo Horizonte to study when she was 15 years old and starred in several commercials when she was 16. She moved to Rio de Janeiro at the age of 18 to study theater.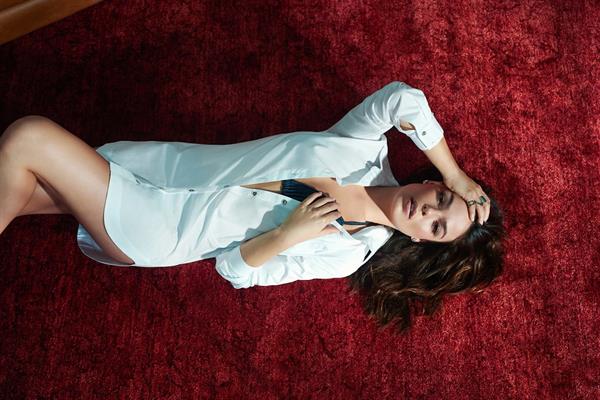 Facts and Trivia
In 2006, Isis here made her soap opera debut in the series Sinha Moca.
She received a 'Capricho Award' in 2008 and Melhores do Ano honors in both 2008 and 2013.
Isis also dubbed the character Burn in the Brazilian version of the animated movie, Turbo (2013).
Isis is expecting her first child (this 2018) with Andre Resende.
She also appeared in the music video "Essa Mina e Louca (This Girl is Crazy)" by Anitta featuring Jhama in 2016.
Body Measurements
Isis Valverde stands 5 feet, 5 inches and she possesses a 34-26-36 (Bra Size: 32B) figure.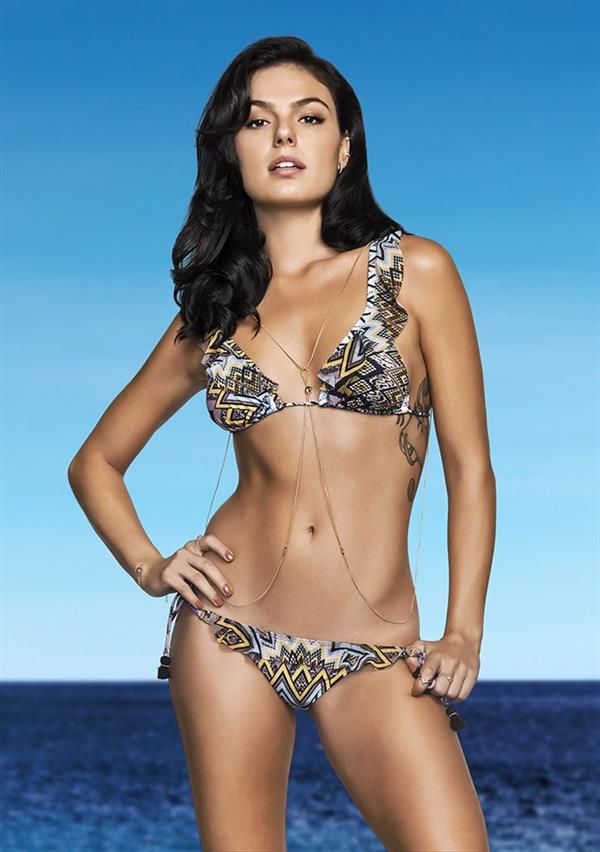 Isis Valverde Photos
Join her over 10.7 million followers on Instagram for her latest pro shots, lifestyle pictures, and selfies.
Also, check out our Isis Valverde page for more of her sizzling sultriness.