So beautiful and so incredibly hot!  Kayla Garvin is truly a babe even the most frigid men would desire…  Oh, you just got to agree.  Here, go check out her hotness…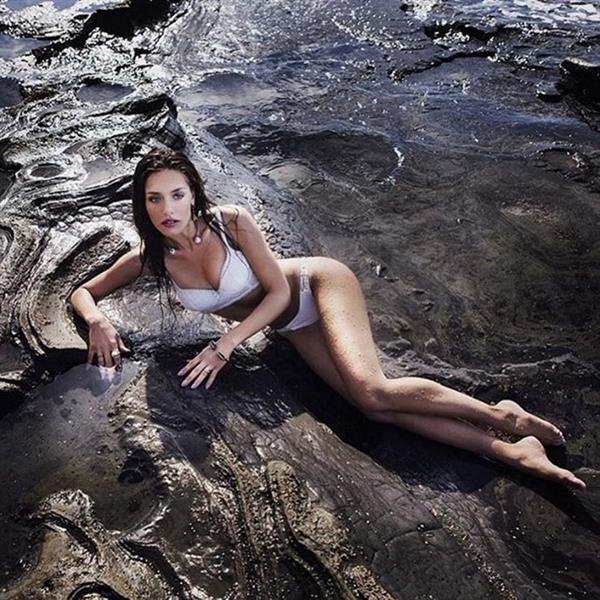 See, it is something that can drive you wild even in your most behaved state (like if you're in a church or in a meeting with your boss or clients).  Man, that smoking body will totally distract you and make you drift off to adult Fantasy Island.
Who is Kayla Garvin?
Kayla is an American glamour and bikini model who is most famous for being Playboy's Playmate for February 2018.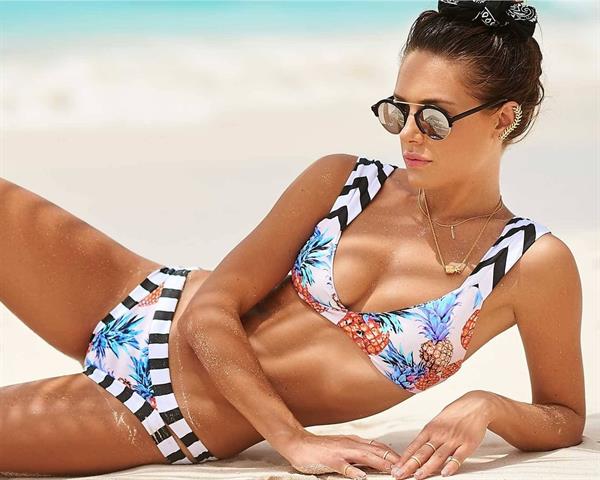 Her Early Life
Kayla was born in Eugene, Oregon to a town she describes as hippie-like.  She is the middle of three siblings and according to her, her family frequently relocated.  Kayla's family moved to Las Vegas when she was seven and they stayed there for a year before moving to Colorado.  Kayla's nomadic roots made her adaptable and up for anything…  as long as it is within reason.  When asked in an interview is she's from a military family, she replied:  "No. My mom is gypsy-like and just wants to move around."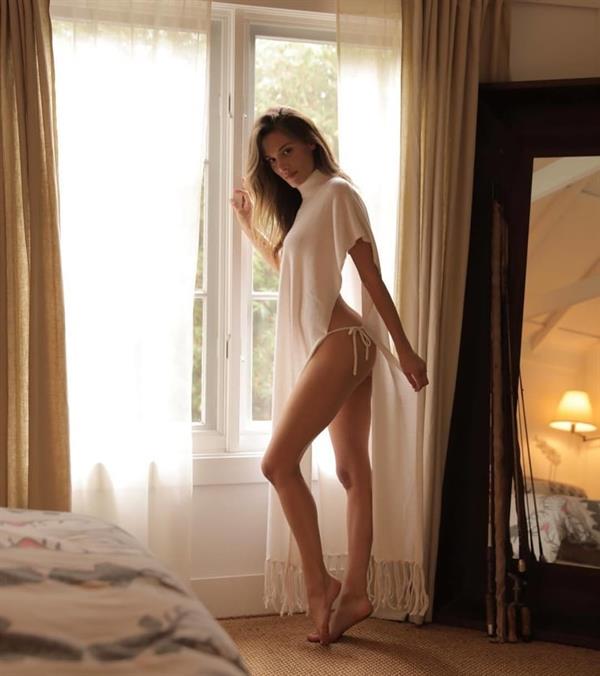 Kayla never really planned on becoming a model.  She went to college to study psychology with a minor in art and she was going to grad school to get a master's in art therapy before the modeling bug bit here.
Facts and Trivia
This very beautiful model is also an artist and according to her, she always knew she wanted to be artistic in some way.  Lately, Kayla here has been doing a lot of abstract art.  Yup, she can't live without drawing and painting.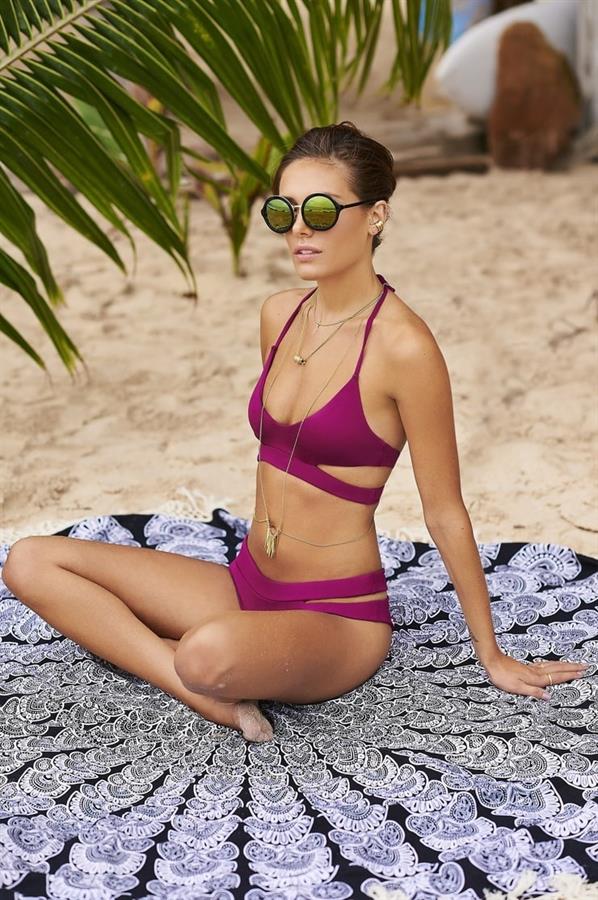 "It's freeing because it doesn't have to be perfect. I can just let it all out."
And since, she's the hot artist that we now know, it only justifies her love for tattoos.  Nope, she's not covered with it but she has one; a feather tattoo on her left forearm.  According to her, it represents freedom and it is a reminder to keep life from getting too heavy or pinning her down.
This tequila-loving free soul can't be bound by anything…  yes, even technology.  Smartphones and social media for example.  Though she uses it, it doesn't control her everyday life.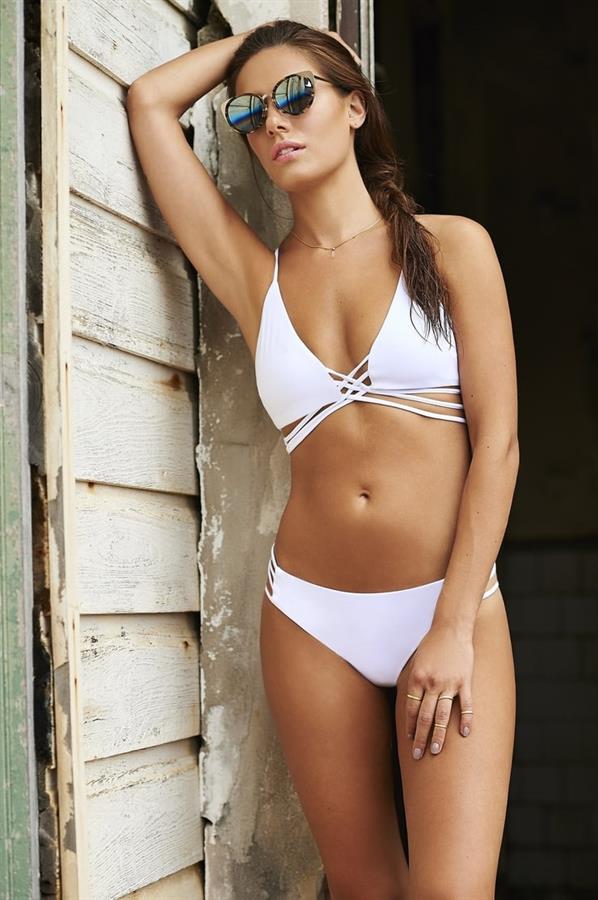 "I'll often remind myself to put down my phone for a couple of hours…  That's healthy.  I need me time."
Her Body Measurements
This blue-eyed brunette stands 5 feet, 7 inches and she sports a 32C-24-34 body statistics.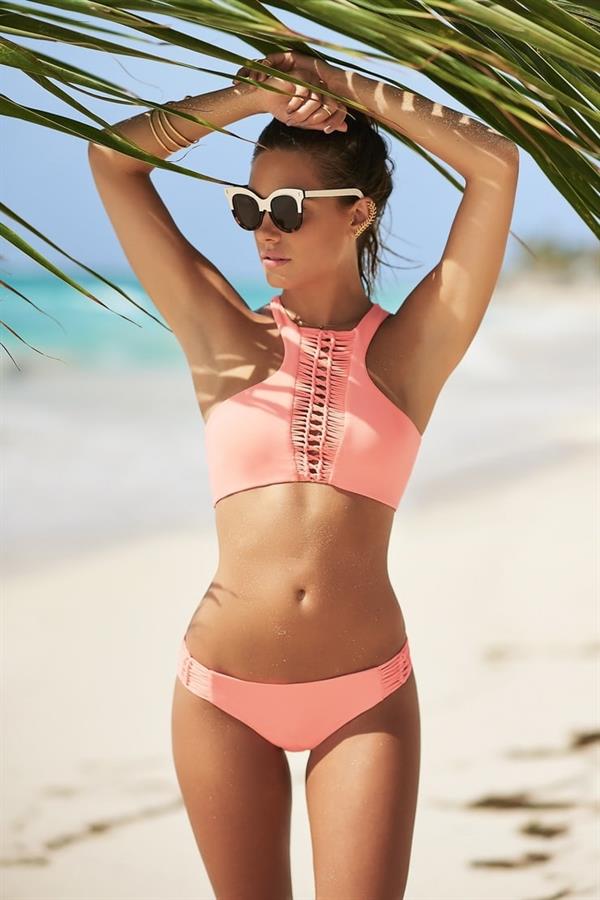 Kayla Garvin Photos
Follow this hottie on Instagram for her latest pro shots and uber hot uploads.
Also, check out our Kayla Garvin page for more of her super sweet poses.