Beautiful! Just absolutely beautiful (and extremely hot).  I think I just found the woman of my dreams (Editor's note: the Nth?)…  Jena Frumes is just uber gorgeous, don't you think?  The exotic, sunkissed skin, her hair, her beautiful eyes and stare…  And don't get me started on her body…  Okay, I'll say it anyway.  Man, that body totally rocks.  Tone everything, waist slopes to a plump and round hips…  The proportion, the curves, it's too much.  Oh, Jena…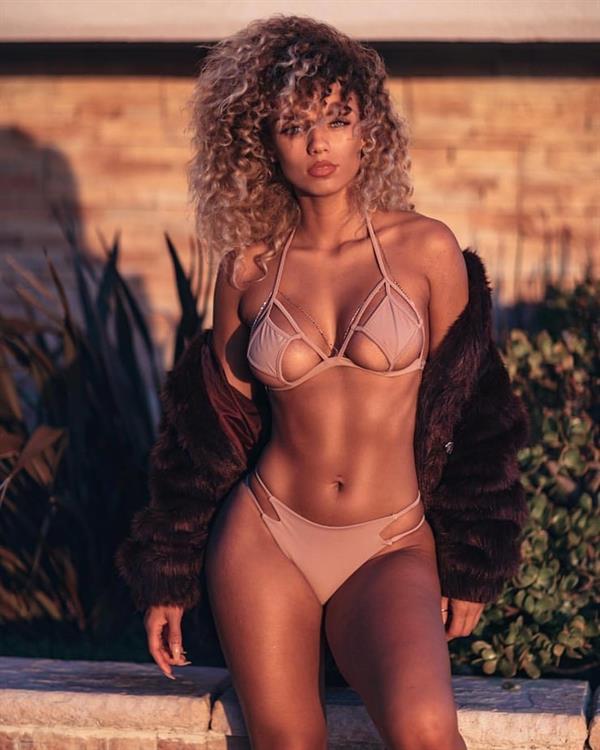 Who is this Walking Dream Babe
Jena Frumes is an American model and social media influencer who is most famous because of her Instagram account.  She endorses a wide range of cosmetic and sports goods specializing in beachwear.  She has also appeared as a favorite colander girl for her fans on ANS Wolfpack.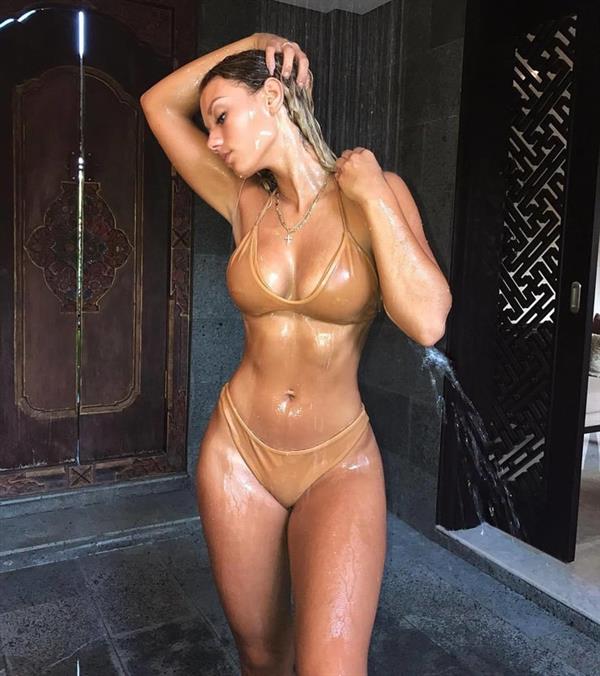 Jena played the lead female role in 2016's sports drama Mango & Guava, a film about a talented runner (played by Stefon Benson) who gets disillusioned by love.
Her Early Life
Jena Frumes was born on September 21, 1993, in Union Beach, New Jersey.  Her stunning looks come from mixed African, French and Native American ancestry.  Growing up, she was fond of sports and had a shapely athletic body that made heads turn whenever she walked by from the days of her teens.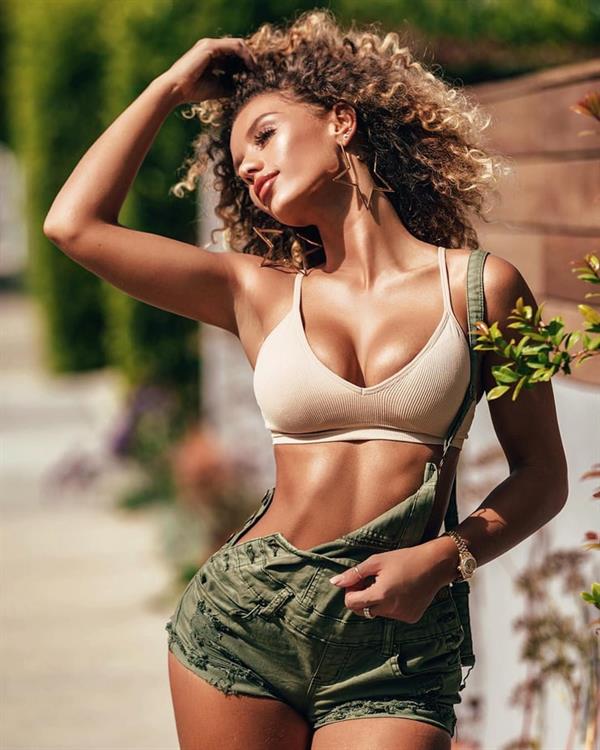 After attending High School in New Jersey, she went to North Carolina University in Durham, NC to pursue an undergraduate degree. Her heart, however, was bent towards the fashion industry.  So she did what a young beautiful and sensible woman would do.  She relocated to Los Angeles to pursue a modeling career.  Her parents didn't approve of her becoming a model as they were the conservative type.  But because of her persistence, they gave in and began supporting her in her journey to becoming an established model and a star.
Career Start
Jena's first big break came when she featured in American rapper, actor and comedian Nick Cannon's popular TV show, 'Wild N' Out' on MTV.  In 2015, she attended the baby shower show of 'Wild N' Out' girl star, Brittany Dailey, and soon began moving in high society social circles.  With her newfound contacts, she appeared in Jacob Latimore's music video for the single, 'Ah Yeah'.  The success of the video led her to appear in a number of other music videos.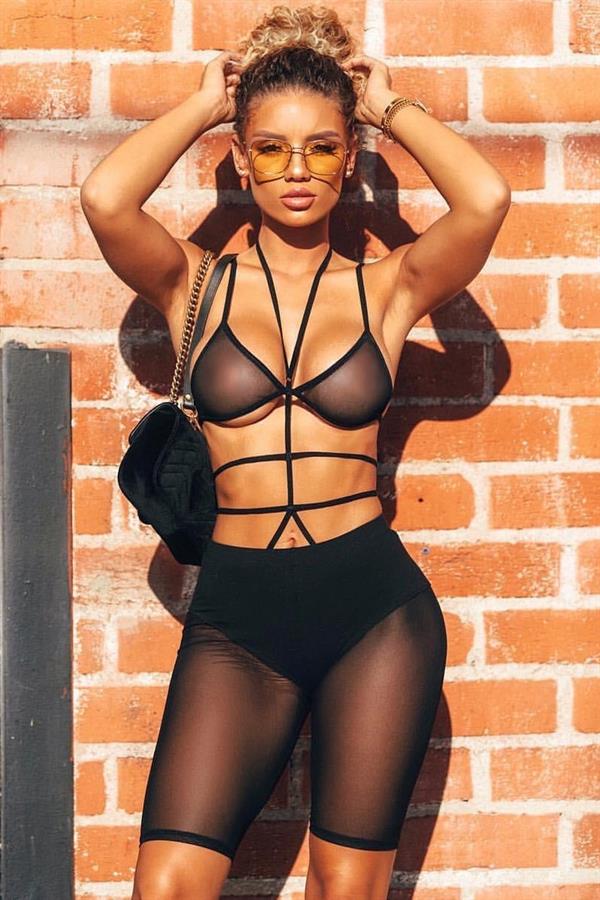 Controversies
Much of her success may be attributed to her manager Draya Michele.  However, they fell out when she felt that her manager not doing her managerial duties and Jena went public on the issue on social media.  Yup, Jena had a beef with Draya and she wanted a release from her contract as she felt like Draya was not looking out for her best interests.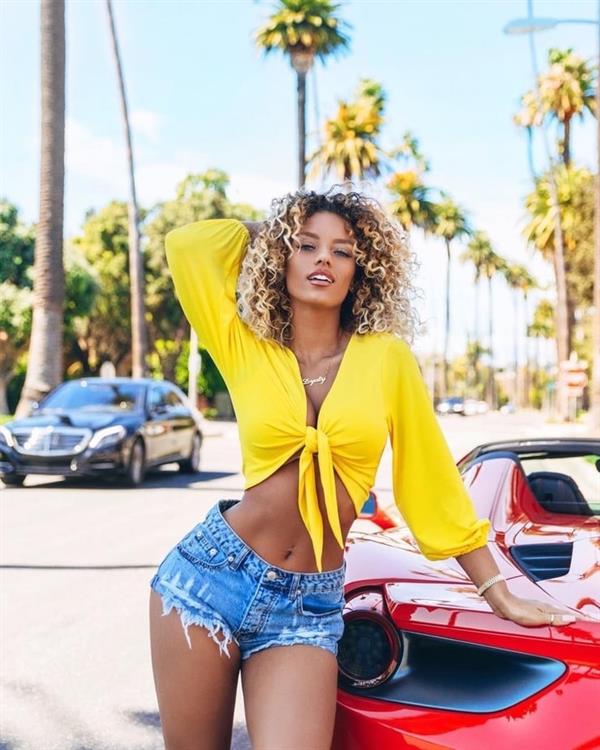 In response to the allegations, Draya stated, "To answer your question:  NO we won't be releasing you out of your contract. As a businesswoman, I demand that my business is taken seriously.  Nowhere in your contract does it state that I have to post you on my IG (because let's be real, that's all you want is the followers)…  You don't want the advising I've been trying to give you."
Facts and Trivia.
Jena was a very popular member of this hit reality-tv show,'Wild N' Out'.  She began dating Nick Cannon for a while after the show had ended.  She even posted pictures of them together on her Instagram and a caption on one of their photographs read 'Health is Wealth', which created quite a stir on social media.
Jena also previously dated NFL player Antonio Brown in 2017.  The relationship became quite an issue with Chelsie Kyriss as the latter has been living with Antonio for the past six years.  Chelsie and Antonio already have two children and is expecting their third child at that time.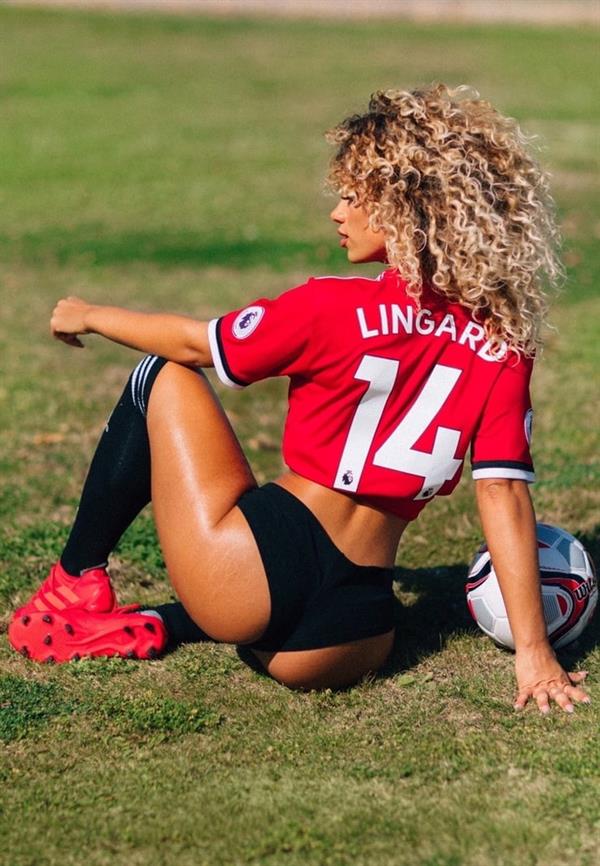 She loves animals and has a dog named Yoda as her best friend.  Among other things, she loves fruits and she enjoys eating pineapples and watermelons.  She also enjoys boxing and considers it as her favorite workout.
Her Body Measurements
Jena Frumes stands 5 feet, 4 inches and she has a very desirable 34-24-38 figure.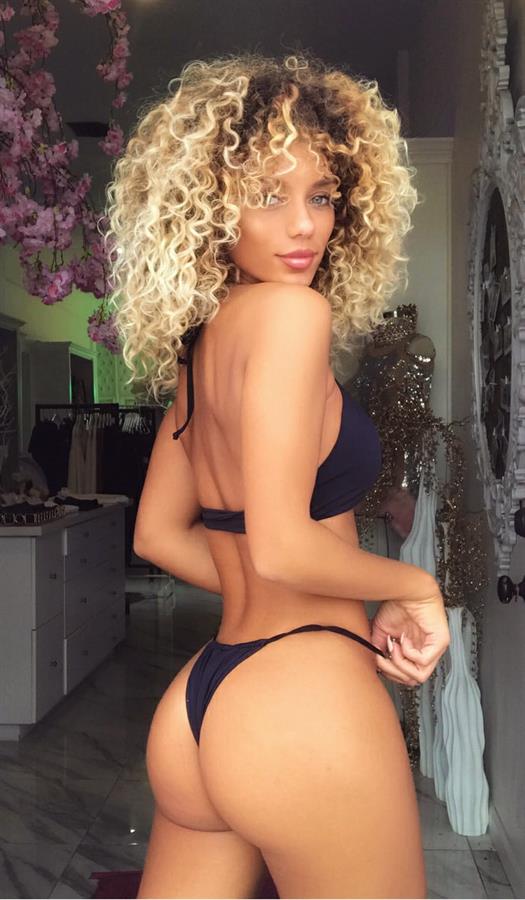 Jena Frumes Photos
Join Jena's over 3.3 million followers on Instagram for her latest uploads and other lifestyle pictures.
Also, do check out our Jena Frumes gallery page for more of her stunning photos.