Superhero name?  Nope, but that can be arranged.  And her power would be an extreme sex appeal.  Vicky Justiz would make the evildoers lose their focus.  An ability the Avengers badly need right now.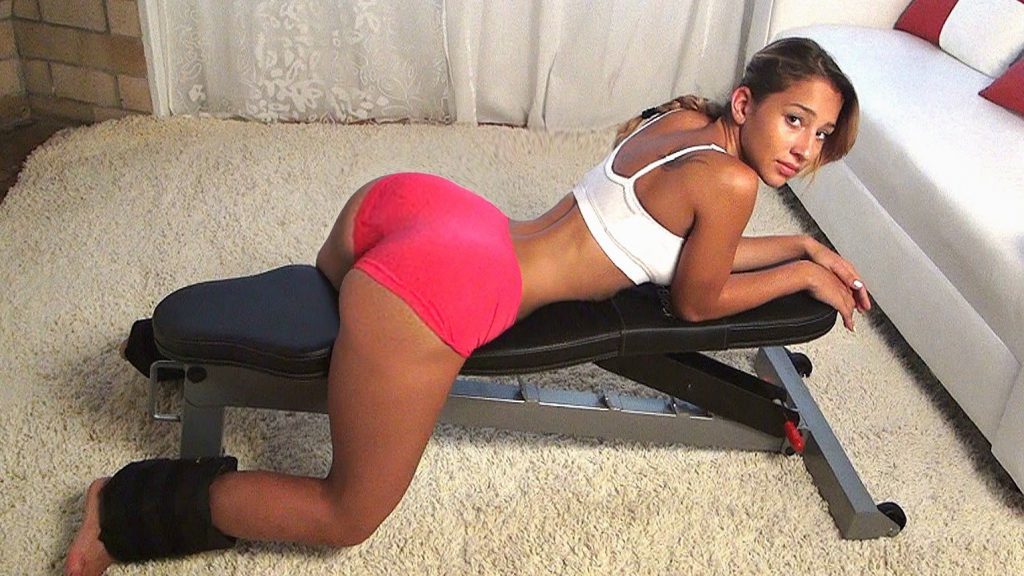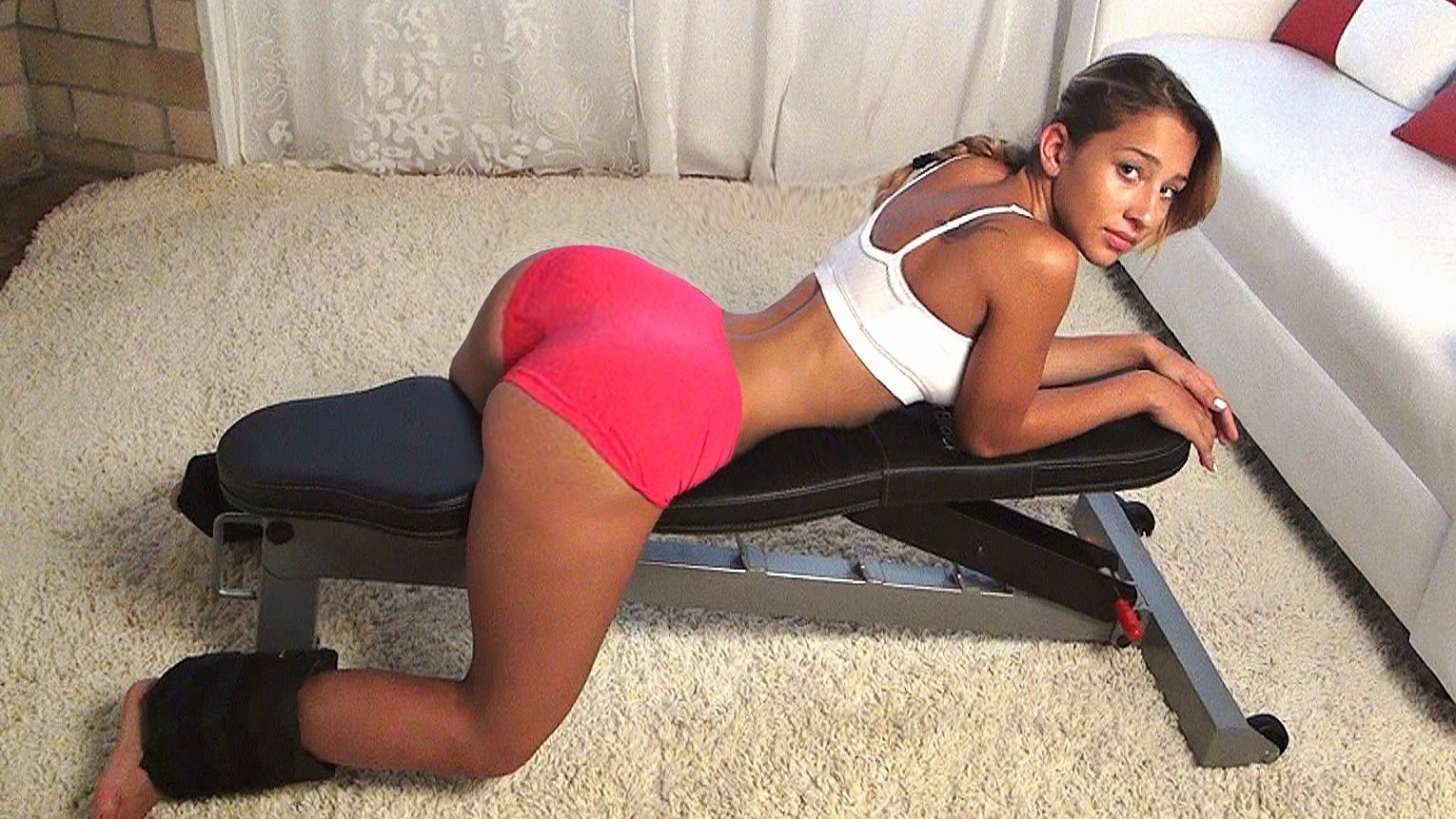 But seriously now.  Vicky's good looks would make one stop in their tracks and just shamelessly stare…  At her exotic face and her absolutely stunning body.  That combination is what every visitor here at Hotness Rater is looking for.
Who is Vicky Justiz
Vicky is a Russian fitness model, songwriter, actress, and YouTube star.  In addition to her fitness channel, where she posts exercise tips, workout guides, and how-to videos, she also runs a travel and lifestyle blog called Bottle of Wine for Two.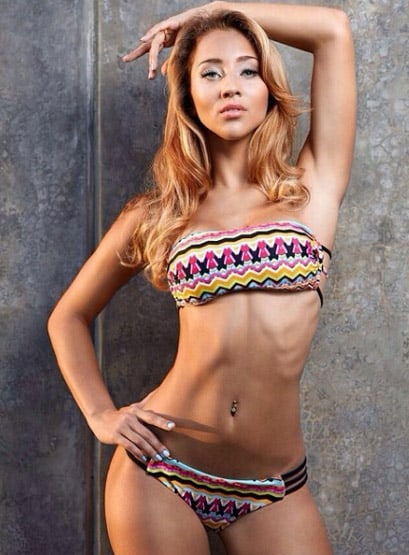 Vicky made an appearance (as herself) on the CBS reality show The Doctors in January 2016.
Her Early Life
This half-Russian, half-Cuban beauty was born on February 9, 1995, in Moscow, Russia.  Her family moved to the United States in 2001 when Vicky was only six years of age.  At eleven, she began training in dance and by the time she got into high school she was playing varsity soccer.  Shortly after high school, Vicky started a career as an actress and she began landing bit-player roles in American movies and TV series.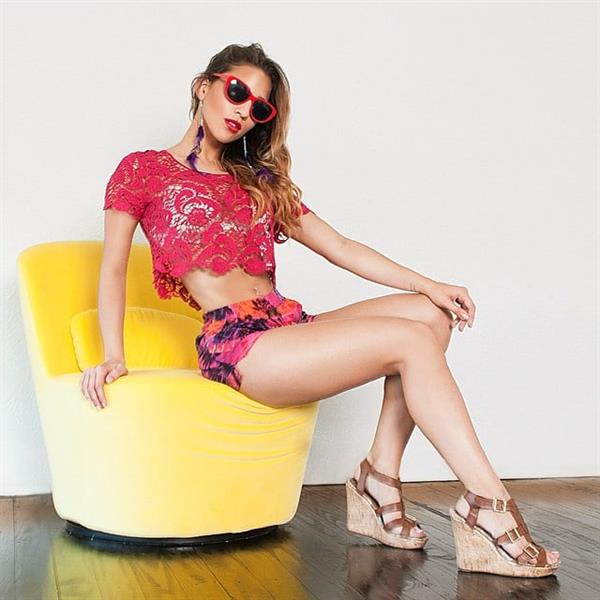 Aside from her acting, Vicky also developed a strong passion for dancing and songwriting.  As she entered her 20s, she became quite obsessed with fitness.  She began to do daily workouts and started eating the right foods.  She soon started a career in fitness; creating a channel where she posts her work out routines.
Facts and Trivia
Vicky's videos usually show her training at home, using what's available – to achieve the best possible result on her physique.  And that simplistic approach of hers is what people took an immediate liking to.  In turn, she began posting more at-home workouts and body weight exercises.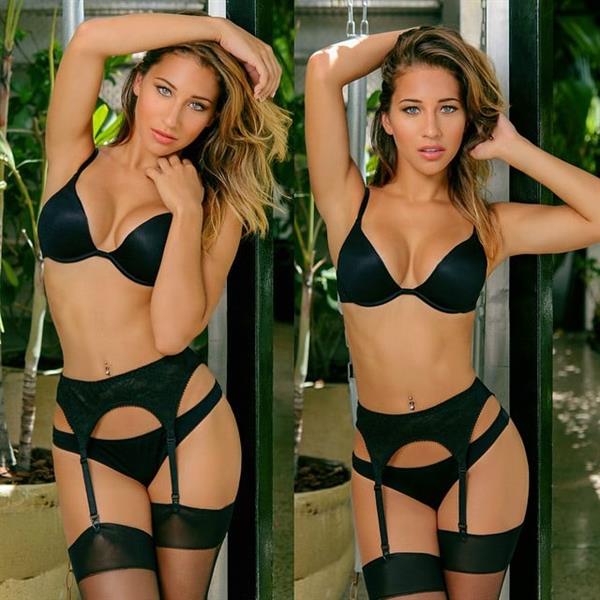 Vicky's TV Appearances include Nickelodeon, Zoey 101, The Penguins of Madagascar, Victorious, The Garden.
Her Body Measurements
This brown-eyed brunette stands 5 feet, 3 inches and she rocks a totally desirable 34B-24-34 figure.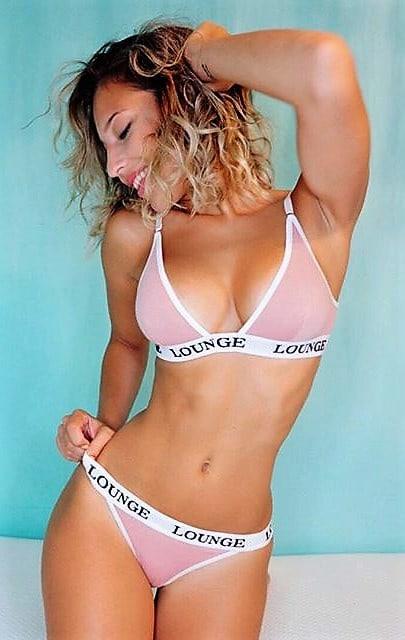 Vicky Justiz Photos
Follow this hottie on Instagram for her latest pro shots, lifestyle pictures, and selfies.
Also, check out our Vickey Justiz page for more of her sizzling, hot poses.