Nope, not the legendary racer but this hottie here can give you the same adrenaline rush.  And that's just by looking at her extremely sexy pictures.  Yup, dear readers, our Sizzling Sunday babe here make your knees weak, palms sweaty (only minus mom's spaghetti)…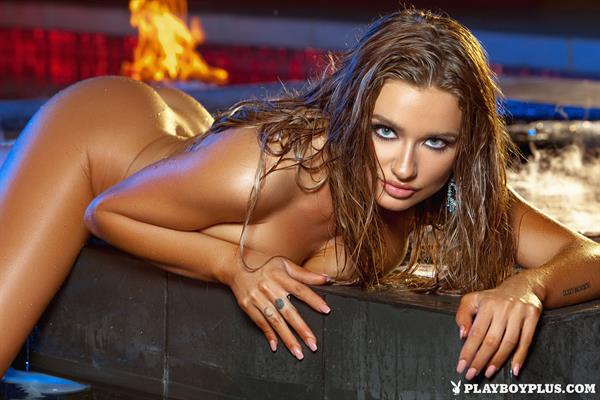 Brittney Shumaker, ladies & horny gents, is…  Oh, dear.  Don't you just want to do to her what you do to your pillow?  Aw, come on, admit it…  You know you're subconsciously dry-humping fluffy in between your slumber and waking moment.
Who is Brittney Shumaker?
Brittney is an American glamour model who is famous for being Playboy Cyber Girl of the Month for July 2015.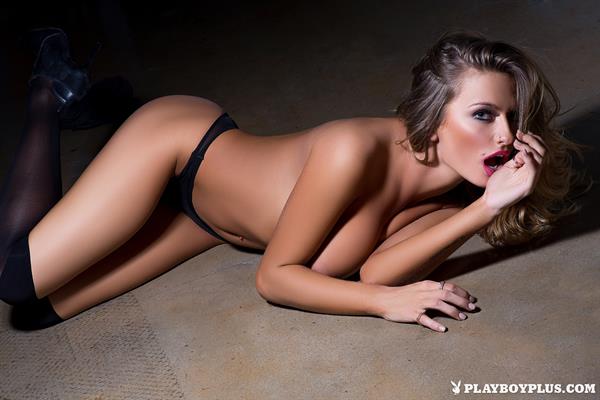 "I don't think of Playboy as a brand.  It's one of the world's leading influences on beauty and style, all the different ways that can look and feel.  I think posing nude is a bold, confident way to make a statement!"
Her Early Life
Brittney was born on November 24, 1994, in Clearwater, Florida, USA.  Growing up, she wasn't popular in high school (according to her).  She had always had the typical day of going to class, go home and do her homework kind of thing…  But Brittney always knew that there was more to life.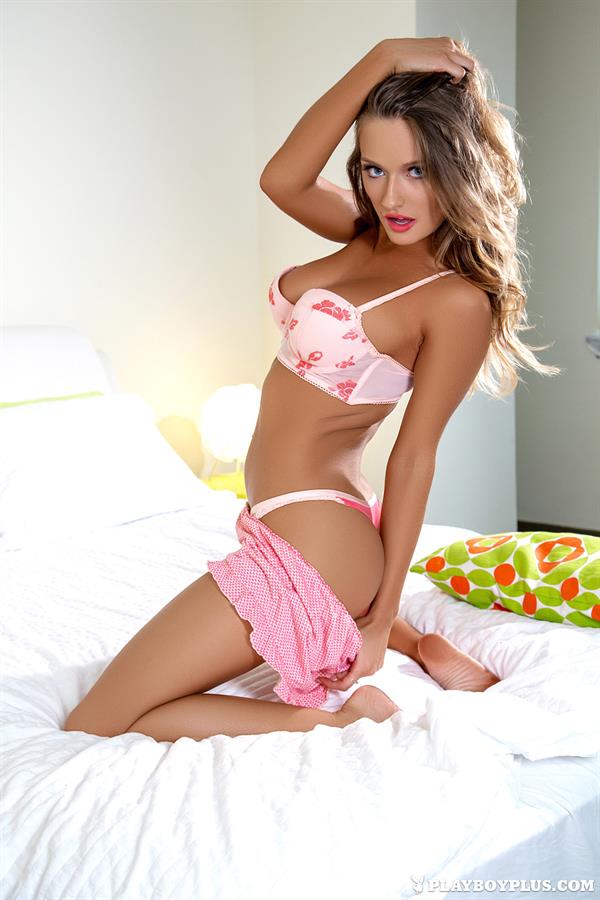 "Growing up in Florida, the temperatures were already pretty high.  Then I grew up, and it got even hotter!"
Career Journey
Brittney moved to Dallas, Texas and worked there as a bartender.  When she turned 18, a friend told her that she was a perfect fit for Playboy and introduced her to a casting agent.  She decided to audition…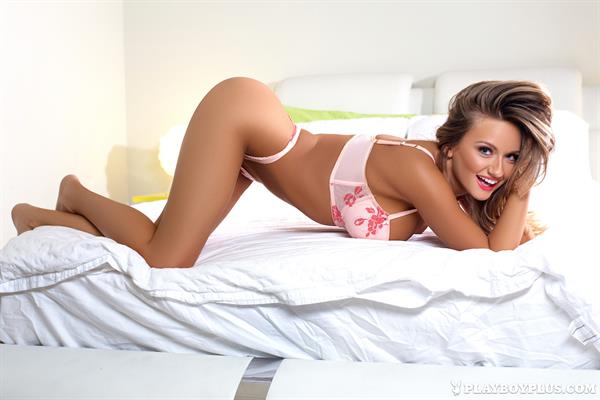 Her first nude shoot for Playboy Plus was in May 2015 and she was subsequently voted as Playboy's Cybergirl of the Month for July 2015.
Facts and Trivia
Brittney does volunteer work for her church when she's not busy in front of the camera.
This sizzling hottie is all-natural and she's really proud of it.  Yup, she never had any enhancement surgery…  And posing nude is her way of showing how confident she is with her body.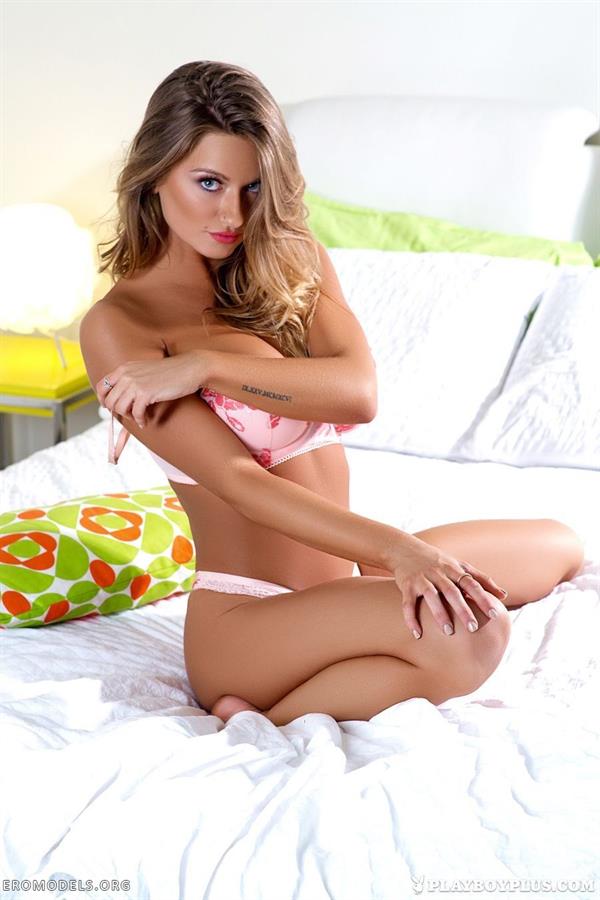 Brittney loves music and she's open to genres (old and new).  But she has a soft spot for indie.  She also loves seeing live music and the reason for that is, according to her:  "…there's no typical night out for me, so you'll never know what to expect!"
Brittney's turn-ons are a passionate, free and wild spirit.  A protector and listener, according to her.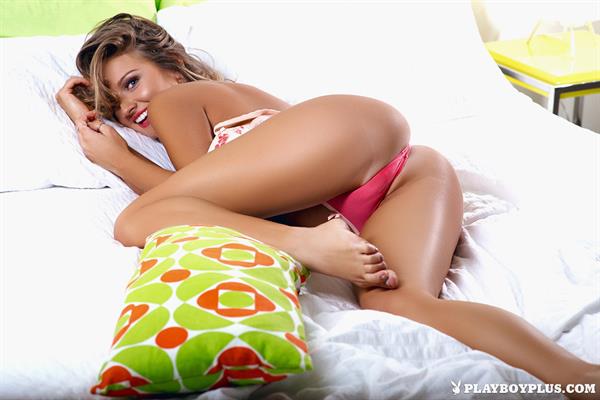 "I've got a crazy life, so the right guy will be able to handle that. He should be able to understand me.  Me and my guy, we'll run wild together.  We'll be wild and free! Relationships shouldn't feel like work, but you should put some thought into the things you do together.  I always say I'd rather have a flower in my hair than a diamond on my finger!"
Her Body Measurements
This blue-eyed blonde bombshell stands 5 feet, 5 inches and she totally rocks and all-natural 32E-24-35 figure.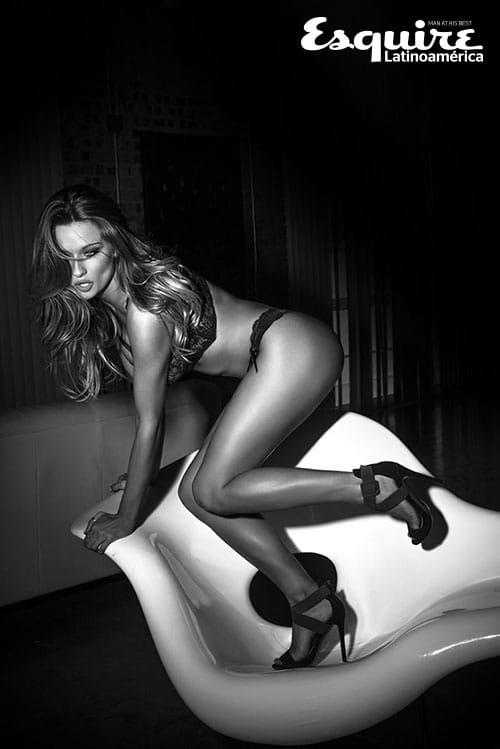 Brittney Shumaker Pictures
Follow her on probably of the hottest Instagram accounts for her latest uploads.
And check out our Brittney Shumaker page for more of her sizzling poses.
Yup, the nudes…  We can never forget.  So here…  Enjoy!  Brittney Shumaker nude pictures