You guys would definitely want to build a snowman with this babe.  Yup, I mean, come on, admit it…  Some of you (Editor's note: and that includes you) have fantasized or had a secret crush on Elsa.  Yup, the hot (and cold) blonde of the Frozen fame.  Oh, and Anna Faith here has a smoking body.  Super smokin' HOT that the cold won't bother you…  In any way.
Yup, she's one fine looking babe, doesn't she?
Who Is Elsa err Anna Faith?
Anna Faith is an American model, actress, cosplayer, and singer who is probably most famous for cosplaying of 'Elsa'.  She came to the spotlight after she posted a picture of herself standing next to a cut out of Elsa.  The said picture went viral and the rest is history.
But before being the doppelganger of the ice queen, Anna here also worked as a swimsuit and promo model and has been an extra in a few films, including Dolphin Tale and Waves of Grace.  She also performed in musical theater for about 4 years, portraying Belle in Beauty and the Beast, Eve in Children of Eden, and Ado Annie in Oklahoma.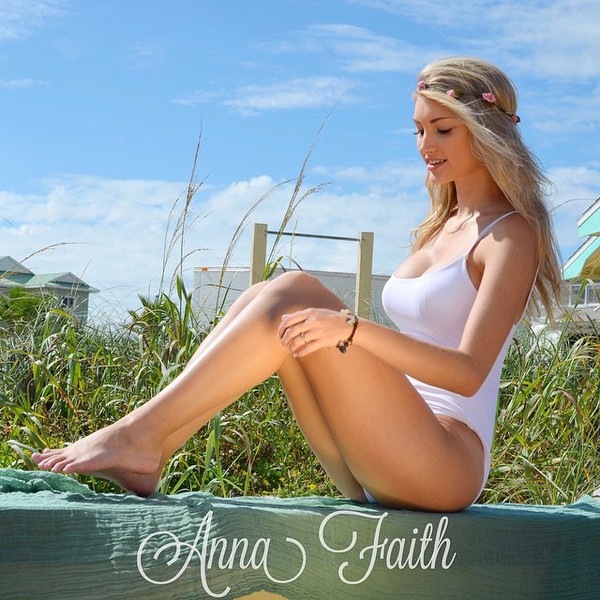 Her Early Life
Anna Faith was born as Ariana Faith Carlson on November 21, 1995, in Daytona Beach, Florida to parents Jim and Karen Carlson.  She always wanted to be an entertainer and has been publicly performing and modeling since she was in the second grade.  She graduated high school in 2014.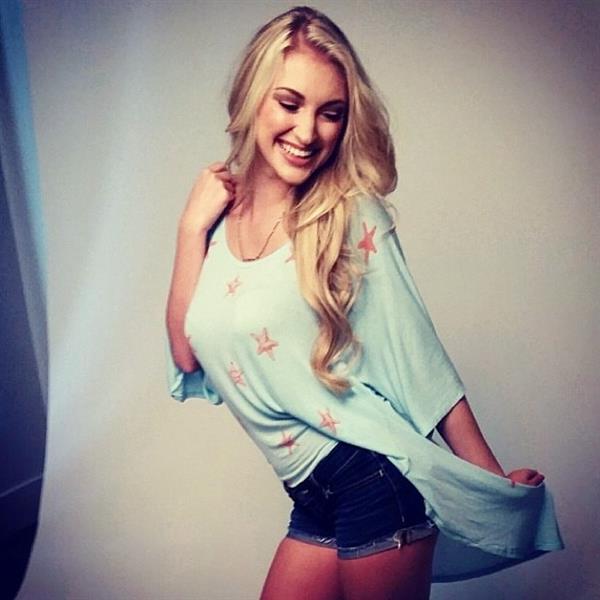 Career Journey
It was in 2014 when she was discovered on Instagram as an Elsa look-alike.  And since then, she has been an extra in several films. Besides acting and modeling, Anna is also a singer and she plans to record an album soon.
Anna started to branch out and cosplay as characters from other films and comic books, including Rey from Star Wars and other characters from Harry Potter, Maleficent, Cinderella, and Spider-Man, and many others.  Her cosplay of Harley Quinn received attention in 2016 when she was compared to Margot Robbie's portrayal of Harley Quinn in the movie Suicide Squad.  Her versatility while cosplaying has been touted.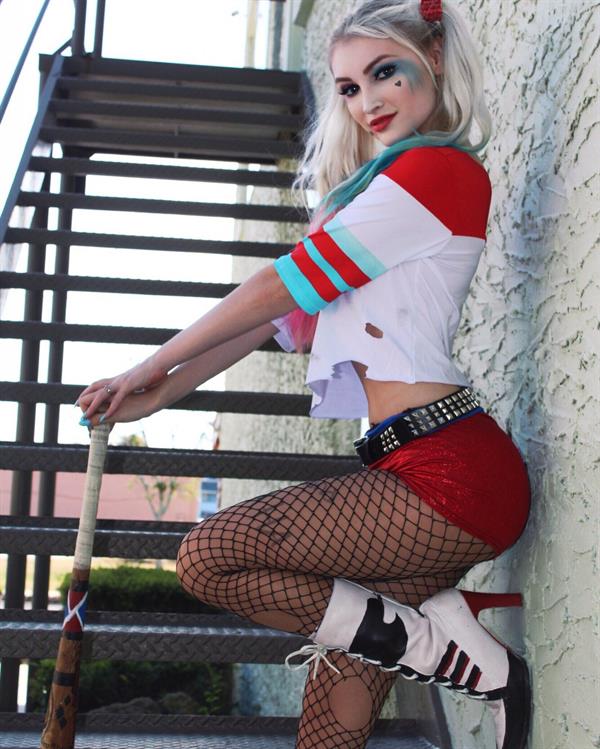 In January 2017, following the release of Fantastic Beasts and Where to Find Them, Anna cosplayed as Queenie Goldstein during the annual 'A Celebration of Harry Potter' fan event that took place at Universal Orlando.  In April fo the same year, Anna debuted her new cosplay as Wonder Woman, where she was recognized at C2E2 as one of the best cosplayers to appear at the Chicago Comic and Entertainment Expo.
Facts and Trivia
Anna Faith was named "Queen of Disney Cosplay" for her work portraying various Disney Princesses.  Oh, and it was her mother who created the Elsa dress she wore on the famous picture (and when she performs).
She and her sister, Lexus Grace, are known as the 'Frost Sisters'.  Anna portrays Elsa and Lexus portrays Anna (The princess, Elsa's sister).  Yup, It is a bit confusing at first but you'll get it.  The sisters travel together with their mother and manager, Karen, for hospital visits (kids with cancer), charity events, fundraisers, and schools.  The famous sisters have also appeared on radio stations, TV shows, and magazines.  They have a fan base of over a million social media followers.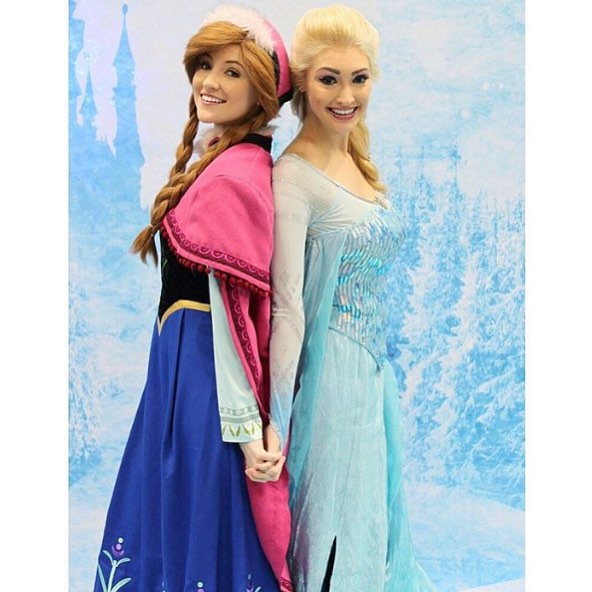 She was named one of the Top 7 Sexiest Cosplayers in 2015 and articles about her Frozen resemblance have been featured on Playboy.
In late 2016, Anna Faith was once again named one of the hottest cosplayers in the world.
On July 30, 2017, Anna Faith became engaged to her longtime boyfriend.
Anna Faith was once invited to a Royal Pary in the United Arab Emirates.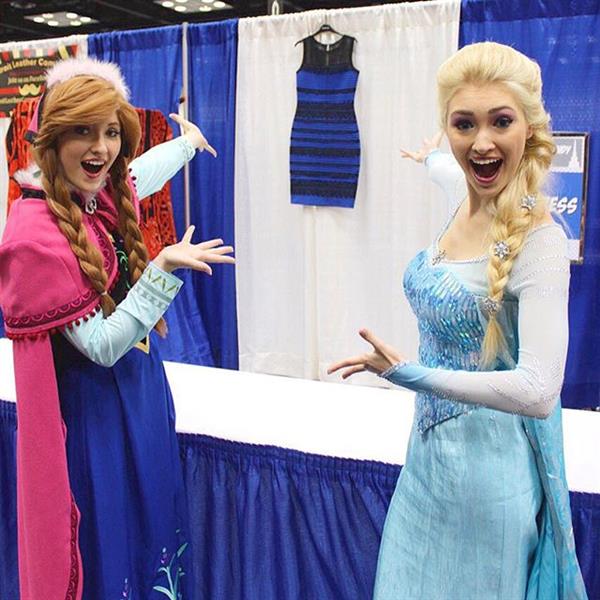 Her Body Measurements
Anna Faith stands 5 feet, 6 inches and she rocks a 37-23-35 (32DD bra size) figure.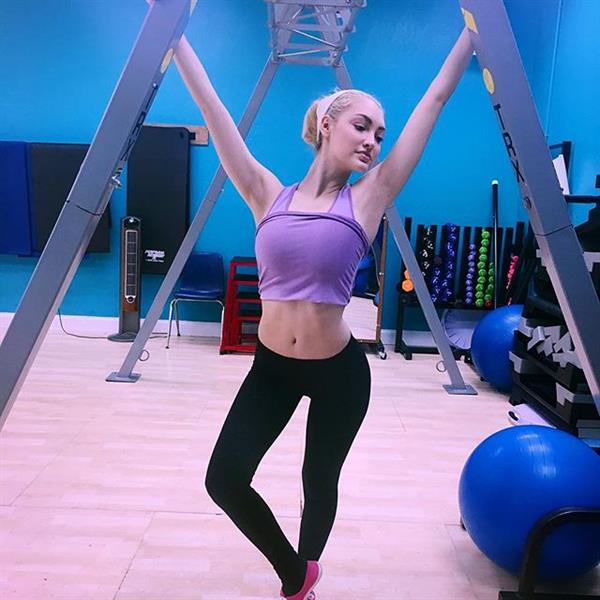 Anna Faith Photos
Follow her on Instagram for her latest hot posts and other personal uploads.
Be sure to check out our Anna Faith gallery for more of her stunning looks.