Hot, intimidating because of her hotness, and…  Oh yeah, so totally hot.  Yup, that's Draya Michele to you.  Nothing but pure, blasting hotness!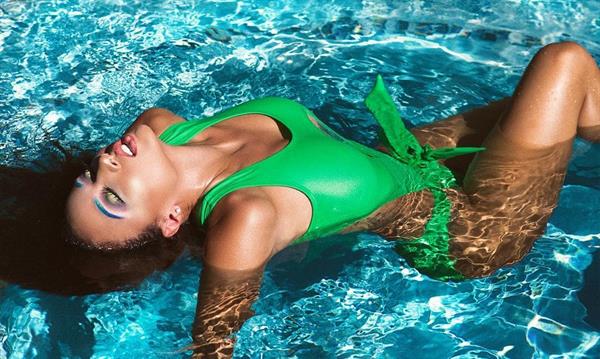 Readers, this woman can make you sweat the sweet sweat with just her stare.  I don't know with the rest of you but to us, she's like an alpha female when it comes to sex appeal.  She dominates, she rules, and she can show it.  One look and that's it…  You're under her sexy, sexy spell.
Who is Draya Michele?
Draya is an Amercian model, social media personality, fashion designer, and occasional actress who has appeared in an episode of Real Husbands of Hollywood.  She is a prominent figure in the industry as the famous fashion designer and founder of the clothing line, "Beige & Coco".  Furthermore, she is also the owner of the fashion line "Mint Swim", and "Fine as Girls".  Draya here is active professionally since 2011.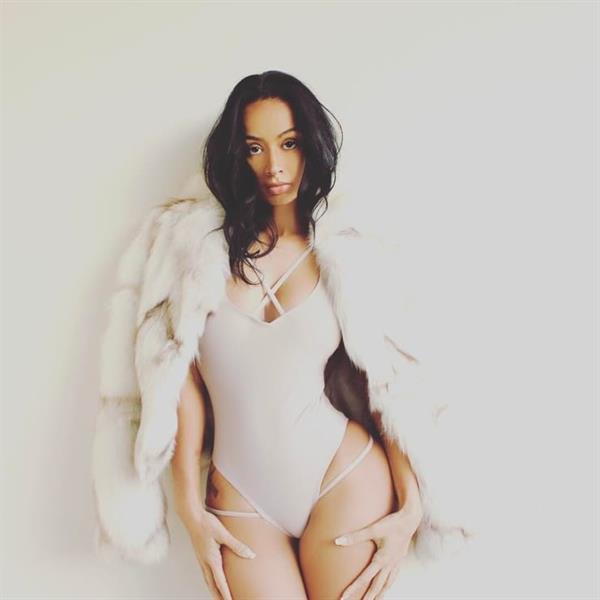 Her Early Life
Draya Michele was born as Andraya Michele Howard on January 23, 1985, in Reading in the state of Pennsylvania.  She is of Italian and African-American descent.  Yup, Italian from her mother side and African-American from father's side.  Draya has been fascinated with skin care since her childhood years and she even took a beautification course at school.  She was also interested in music and dreamed of becoming a singer, however, according to her, her voice wasn't' enough to make her pursue a singing career.  She eventually moved to Los Angeles, California, to look for other career opportunities.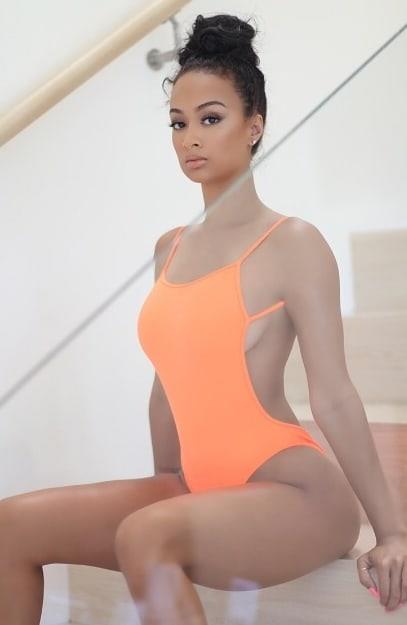 Career Journey
Draya Michele was inspired by Victoria Beckham and dreamed of becoming a model and fashion designer.  However, she had a rough start as a model due to her skinny figure.  She sent out her pictures to various men's magazines that she wished to be featured in, but was told that she looked like a bird due to her long neck.  Draya worked hard and kept looking for better opportunities.  Consequently, she started landing a featured spot in several music videos of popular singers.  She starred in music videos of songs by Usher, Jay-Z, and 'The Game'.  Additionally, she also featured in music videos of songs by Kanye West, and Nicki Minaj.  She soon gained popularity and started to appear on a number of men's magazines including Black Man, Show, XXL and King.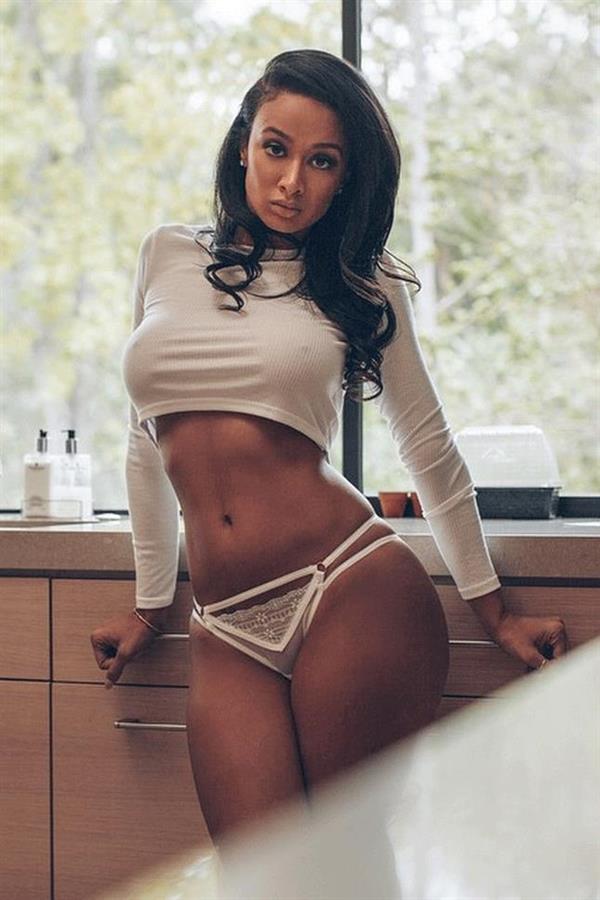 In 2011, Draya started the fashion line 'Mint Swim', which is an upscale swimwear brand.  Also in the same year, she became a part of the VH1 reality series, 'Basketball Wives: LA', which made her a household name in America.  In 2013, she launched another fashion line called 'Fine ass Girls'.  In 2014, she featured in the film, "Drake Vs Blake".  The next year she starred in the romantic film, "Will to Love".  The following year (in 2015), she left 'Basketball Wives: LA' to establish herself as a successful entrepreneur and started her own clothing and swimsuit lines.  In November 2016, she launched another clothing line, "Beige & Coco".
Rumors and Controversies
Draya has been part of criticism and controversies like, for example, in 2016, she called her son 'ugly' in a comment on her Instagram post.  This fueled a massive stir in the media and she received a huge amount of black lash and criticism from internet users.
Draya thinks that her appearance on the reality TV show, 'Basketball Wives: LA', has created a number of misconceptions about her.  She firmly asserts that the perception people make about her based on her image on the show is vastly different from what she is in real life.  When she left the show back in 2015, she stated that she no longer felt like sharing her private life with the audience.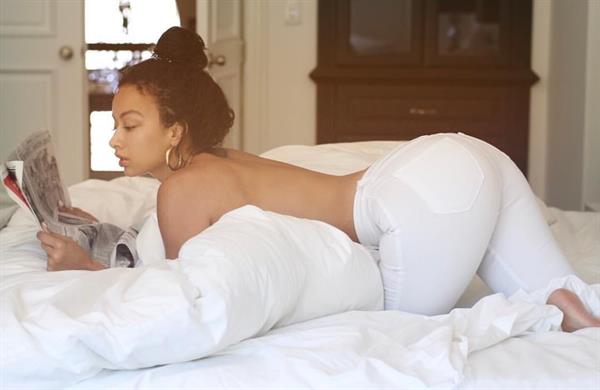 Facts and Trivia
In 2011, Draya appeared on The Wendy Williams Show to discuss her former relationship with Chris Brown.  Three years after, in 2014, she was a guest on The Arsenio Hall Show.
Draya started dating Orlando Scandrick in July 2013 while filming Basketball Wives LA. The couple announced their engagement on August 21, 2015.  She has two sons, Jru and Kniko and is also close to her Orlando's twin daughters Taylor and Tatiana.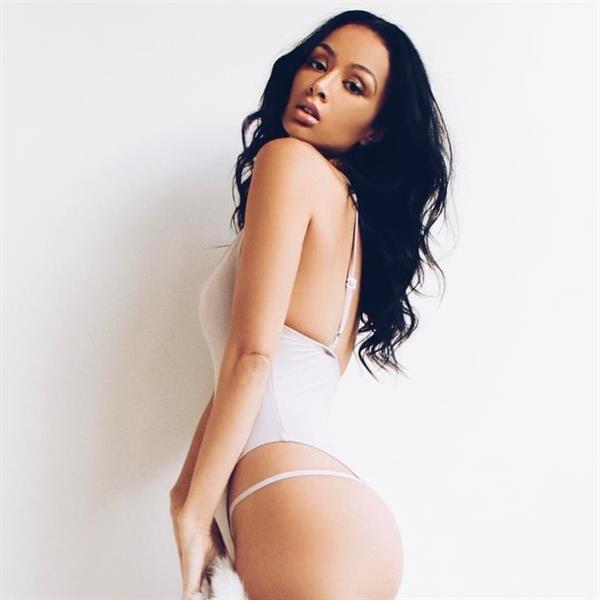 Before being with Orland Scandrick, Draya has been in a number of relationships in the past…
In 2010, she dated a rapper, Wiz Khalifa, and Bernard Berrian.  Afterward, she was in a relationship with the singer, Chris Brown from 2011 to 2012.  In early 2013, she was in relation with French Montana.  Previously, she has also had an affair with Gilbert Arenas, Kenyon Martin, and DeShawn Stevenson. During her affair with former NBA player, Gilbert Arenas, she had a child named, Kniko, whom she gave birth to when she was only 17 years old.  While there have been rumors that Gilbert Arenas is the father of her first son, she once revealed on Instagram that his father is a barber from her hometown, Pennsylvania.
Her Body Measurements
Draya Michele stands 5 feet, 7 inches and she possesses a very desirable 36-23-38 (bra size 32D) figure.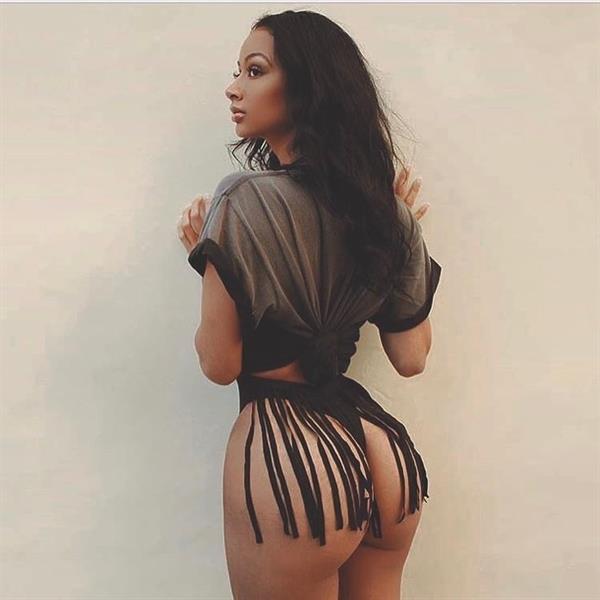 Draya Michele Gallery
Join her over 6.7 million followers on Instagram for her latest lifestyle, pro shots, and personal posts.
Also, don't forget to check out our Draya Michele page for more of her sizzling hotness.