Lauren Mellor is without a doubt, one of the hottest models nay women out there.  She is a package of hotness, really.  Her eyes, her entire face actually is like Medusa's.  No, not monstrous but she can turn you into stone… starting with your (you know what I mean by this, don't you?)…  Her gorgeous rack, her flat tummy, those round plump buttocks, the long thighs.  Man, what else will you look for?  She's got everything and her everything is HOT!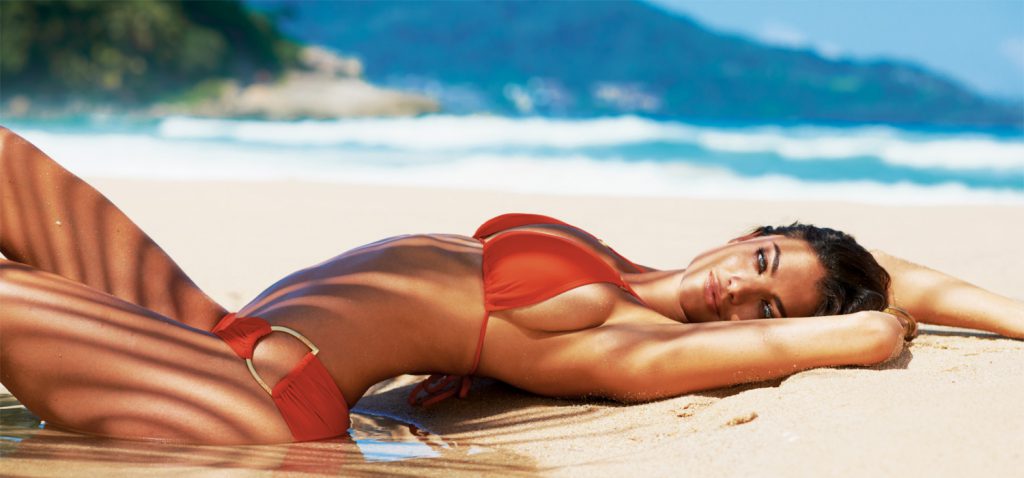 Who is Lauren Mellor?
Lauren is a South African fashion and swimwear model who shot to fame because of her appearances in Sports Illustrated's Swimsuit Edition (South African and American) since 2012.  She has also appeared in other publications such as FHM, Marie Claire, Cosmopolitan, Healthy Magazine and Grazia Magazine.  She also modeled in ad campaigns for major brands such as Samsung, Freya, Mr. Price and Soviet Jeans, and many others.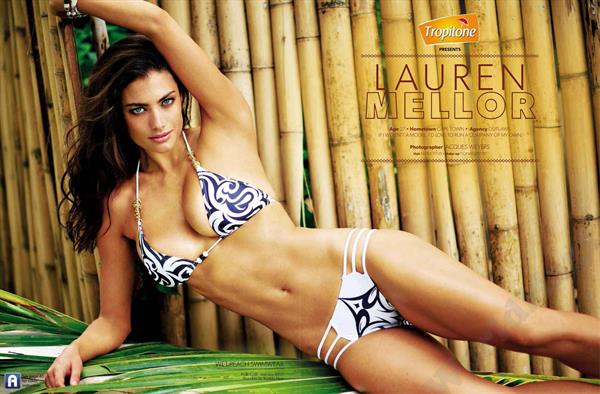 Her Early Life
Lauren Mellor was born on December 29, 1985, in Johannesburg, South Africa.  Lauren, since she was little, she has always been interested in fashion as her mother was well-versed in the fashion industry.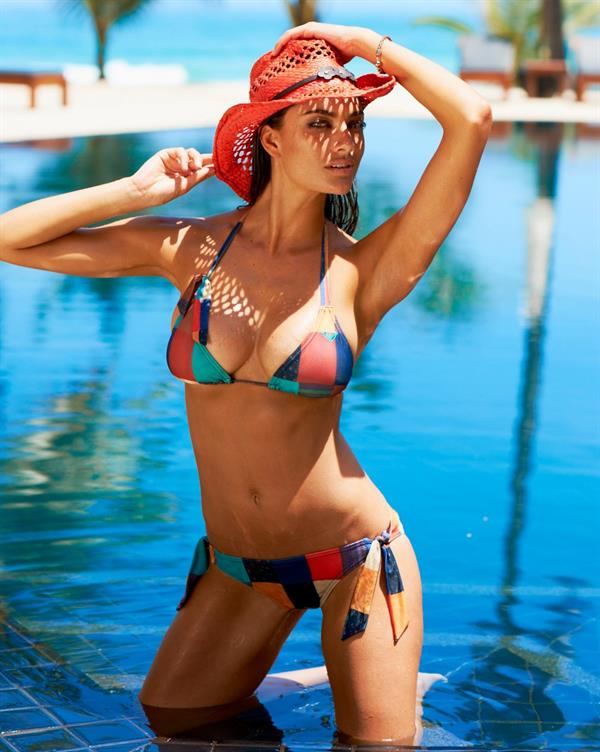 With dashing looks like her's, scouts and talent agents seemed to come fairly easily.  She was able to sign with the likes of Star Model Management (in Johannesburg), Modelwerk (in Hamburg), Storm Model Management (in London), and Outlaws Models (in Cape Town,) all before graduating with a degree in psychology from the University of Capetown.  After that, the beautiful young model (who, as it turns out, is also incredibly intelligent) still managed to go back for her postgraduate in Enterprise Management.  She then relocated to Germany and signed with Union Models, PMA Models (in Hamburg), and AMT Models (in Vienna).
Career Journey
Lauren landed her first major job on the cover of Top Billing Magazine in April 2005.  In 2007, she landed a John Lewis campaign which caught the attention of several media outlets when the brand proclaimed they would only use healthy sized models.  That same year, she appeared on the cover of FHM in South Africa and Essentials Magazine.
In 2008, Lauren landed two international campaigns for Freya Swimwear and Agent Provocateur.  The following year (2009), she appeared in ad campaigns for Renault Grand Scenic and Storm in a D Cup as well as the cover of Healthy Magazine.  In 2010, Lauren appeared on the October cover of Mother & baby, Stuff Magazine UK in August, and You & Your Wedding.  She also shot the Spring/Summer 2010 Expresso campaign in South Africa.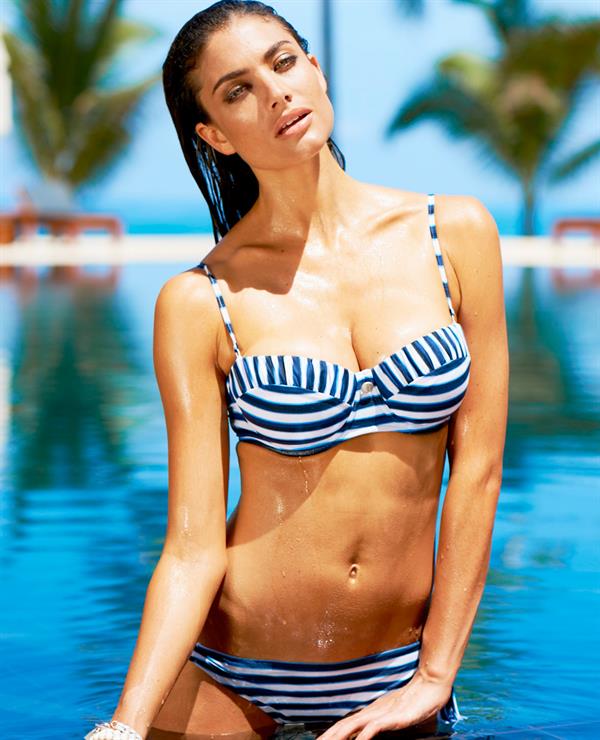 After living in Germany, Mellor moved to London where she quickly became a regular on the British e-commerce circuit appearing on clothing websites such as Debenhams, Figleaves.com, Next.co.uk, Littlewoods, Very.co.uk, and Marks & Spencer.  In 2011, she posed for the covers Essentials Magazine, Stuff Magazine twice, Mother & Baby Magazine, and Für Sie Magazine as well as appeared in editorials for Top Billing Magazine, She Magazine, Woman Magazine and Lingerie Buyer.  Mellor also landed campaigns with La Senza lingerie, The Body Shop, Gin & Tonic, and Rage.
The Year She Posed For Sports Illustrated
In 2012, Mellor continued working for online retailers and ad campaigns.  She also did catalog work for several brands and by March 2012, she signed with Joy Models in Milan.  By May of the same year, she began doing more editorial and fashion work and in July 2012, she signed with Metropolitan Models in Paris.  Just two months before the end of 2012, Lauren appeared in the South African Sports Illustrated Swimsuit edition and the rest, as we say, is hot history.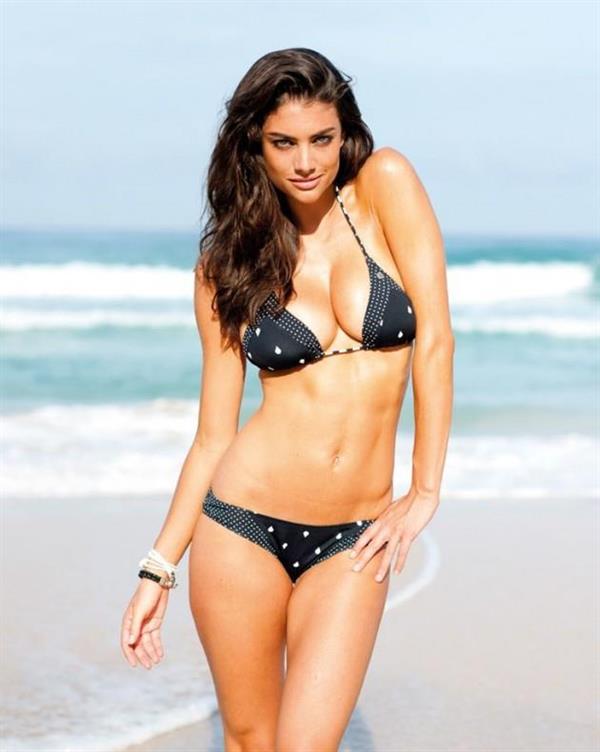 Sports Illustrated also gave her quite an exposure in the U.S., which was a necessary to have her move to New York in March 2013 to book future campaigns with countless brands (Oh yeah, and we do mean countless), as well as getting signed by Wilhelmina models in Los Angeles, New York, and Miami.
Facts and Trivia
In February 2014, Sports Illustrated announced that Lauren, although an SI alum, would be featured as a rookie in the magazine.  Yup, we don't know why but that was mostly due to popular demand.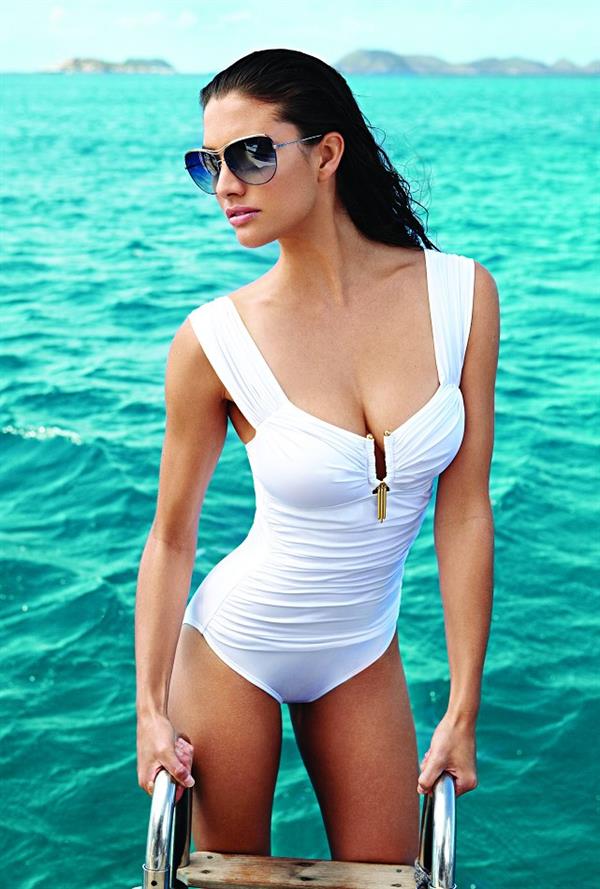 Her Body Measurements
Lauren Mellor stands 5 feet, 7.5 inches and her awesome measurements are 39-26-36. Yup, 39, her bra size is 34E.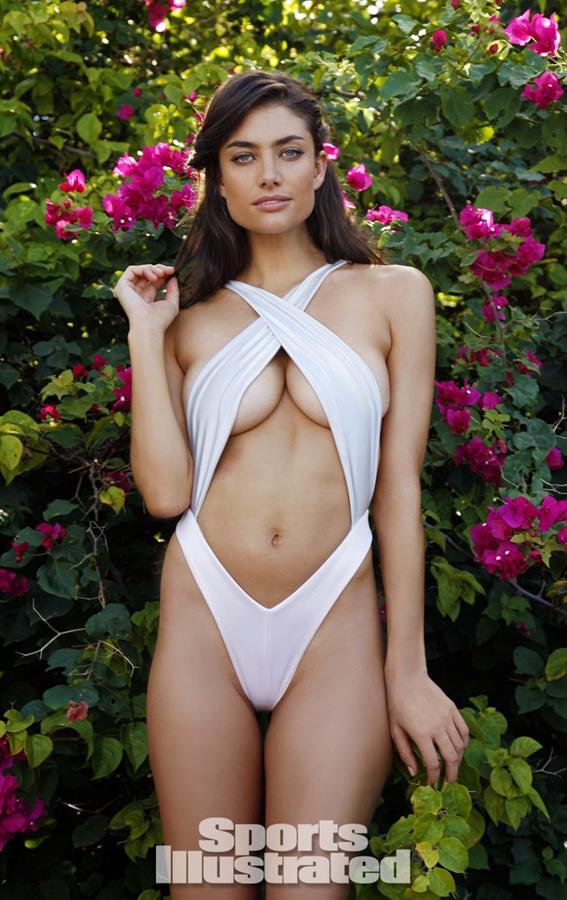 Lauren Mellor Photos
Follow Lauren on Instagram for her latest pro shots, lifestyle pictures, and other hot uploads.
Also, be sure to check out our Lauren Mellor page for more of her smoking body!