Another young-looking hottie here.  And she doesn't look like she's 3 years away from hitting 30s.  Seriously, just look at her.  Yup, that's Kayla Phillips, dear readers.  A teen-looking beauty whose hot looks are something you'd stare at for a full couple of hours (in a bar, and you forget your scotch).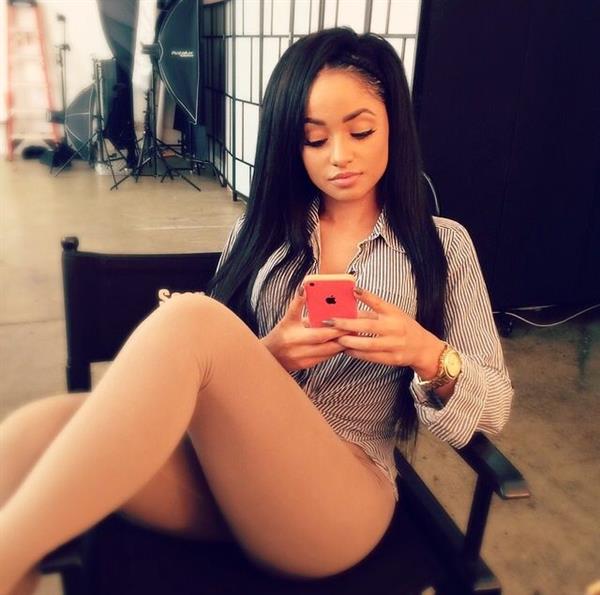 Now, what you are feeling as of the moment is not a fever.  It's the effect of her hotness.  After a couple of pictures, a part of you will be as hard as Dwayne Johnson's triceps.
Who is Kayla Phillips?
Kayla is an extremely popular American model and social media star.  She got her start from being a Viner and moved on to also conquer Instagram.  She has also modeled for various companies and one of her most famous works include modeling for the clothing collection 'Civil Women's Fall Hear Us Roar' which she also promoted on her social media accounts.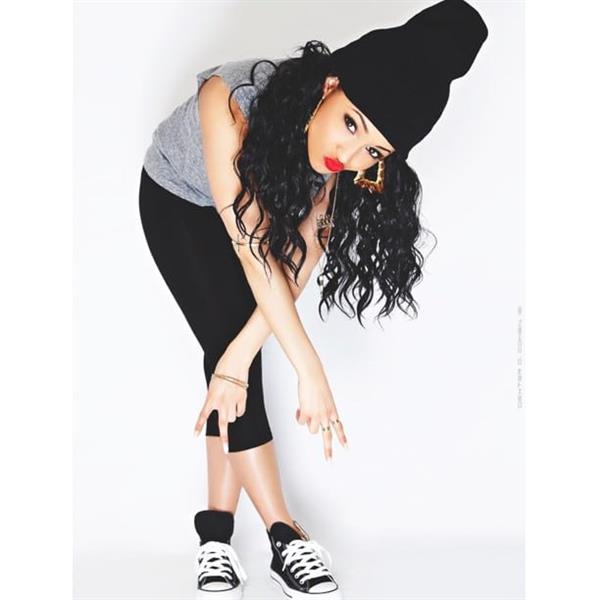 Kayla her also earns from posting advertisements on her Instagram.  Some of the advertisements she posts are of 'Fit Tea,' "Shine: Teeth Whitening' and many others.
Her Early Life
Kayla Phillips was born on July 17, 1991, in Virginia, USA.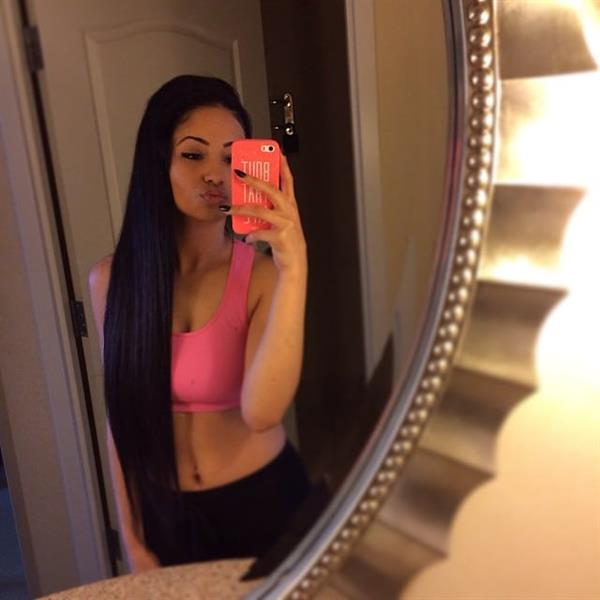 Career Start
Kayla Phillips created an account on Vine with the name 'imKaylaPhillips' and started creating videos for it in May 2013.  By February of 2014, she had become a frequent Viner.  Her fame shot off to newer heights after she posted a video of herself dancing in Zendaya's music video 'My Jame'.  After this clip was posted, around 700K people started following her.  She then, subsequently, started creating Vine videos with Melvin Gregg.  The clips garnered the pair (and individually) more popularity.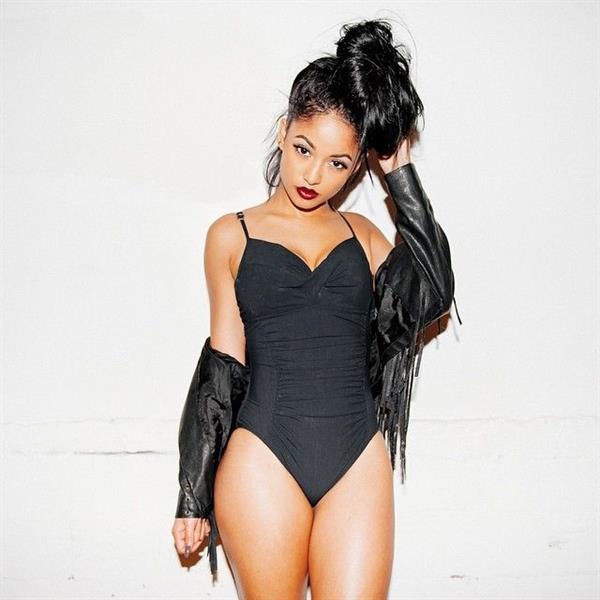 Apart from making videos, Kayla also uses Instagram to post her hot pictures and other videos.  Today, Kayla Phillips is one of the most sought-after social media influencers.
Facts and Trivia
Kayla is in a relationship with NFL star DeSean Jackson whom she started dating in January 2015.  The couple welcomed their son, DeSean Jackson Jr., on 26 October 2015.  Kayla also has another son, Tru, from her former relationship with her high school boyfriend Omyn Newkirk.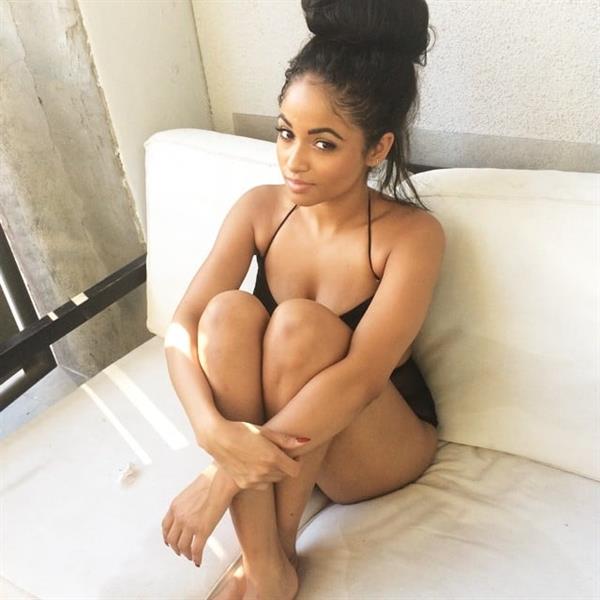 Kayla also dated footballer Tyrod Taylor, from April 2013 to August 2013.  She was also rumored to be dating record producer August Alsina before she got intimate with DeSean Jackson.  She and Alsina broke up in October 2014 and after the split, Kayla was spotted with pop superstar Justin Beiber on a romantic date.
Controversies
This sexy social media star is also known as 'The Trap Queen' by her former boyfriends.  Her ex-boyfriend, Newkirk, once even told the media that Kayla should not be trusted and that she is a money-hungry woman who can do anything for money.  He also said that Kayla pretends to be innocent every time.  But these remain nothing but rumors and claims.  What's important is that she is so damn hot, right?!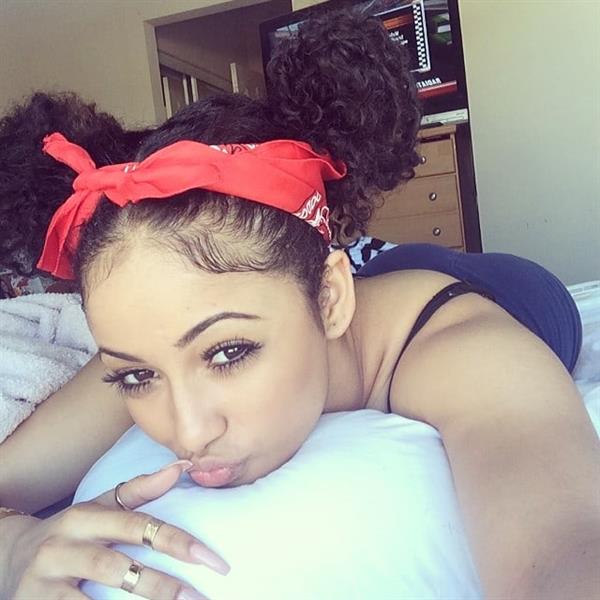 Her Body Measurements
This young-looking hot mommy stands 5 feet, 5 inches and she has body figure of 32-24-36 inches.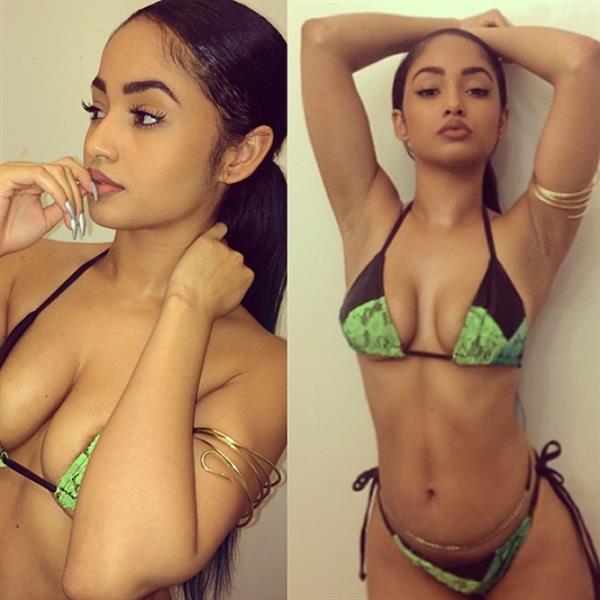 Kayla Phillips Photos
Follow this hot momma on Instagram for her latest personal uploads.
And don't forget to check out our Kayla Phillips page for more of her.