Ah, love at first sight…  Man, Rhiannon Fish is the type of woman that would stop time around you.  Well, that's what she did to me (at least her pic).  She just stopped everything around me for a good 7 seconds.  And no, I am not high then.  She's just…  I don't know.  Stunning is the word but it's also, you know, not enough to describe her.  Hmm, here, maybe you should experience it for yourself…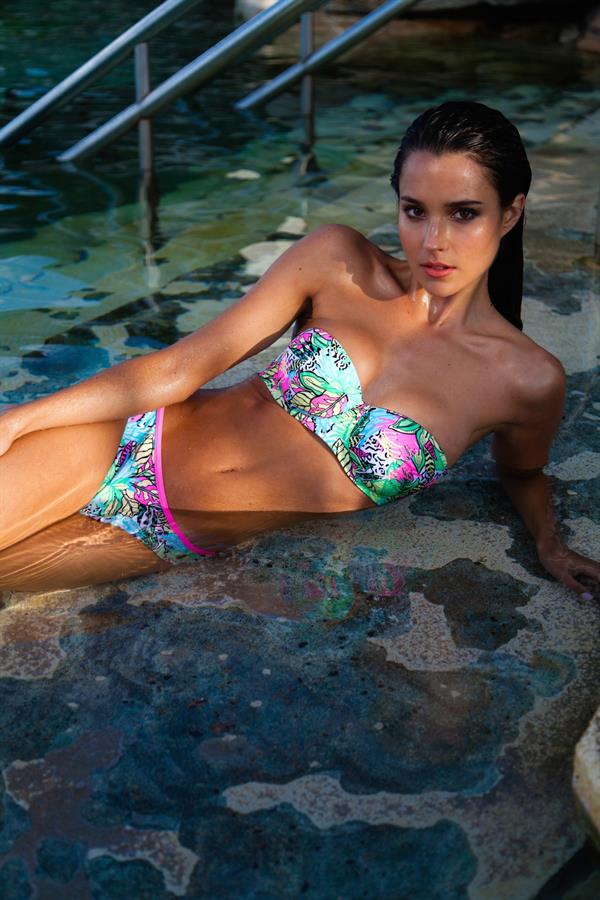 Ahh, in the vast oceans where there are gazillions and gazillions of fishies, only a few stand out…
And Rhiannon is worth the risk to catch.
Who is Rhiannon Fish
Rhiannon is a Canadian-born Australian model and actress who is perhaps most famous for portraying the role of April Scott on the series Home and Away.  Her first television role was Lisa Jeffries in Neighbours.  Fish later starred as Rocky in the Disney Channel show As the Bell Rings and as Laura in Playing for Charlie.
Her Early Life
Rhiannon Fish was born on March 14, 1991, in Calgary, Canada.  In 1995, when she was four years old, her family moved to Melbourne, Australia.  Her family originally planned to stay in Australia for only 18 months but eventually stayed there permanently.  Her father was transferred to Russia for work when she was 12 but decided to keep the family in Australia.  Rhiannon realized that she wanted a career in acting when she was only 11 years of age.  She attended the Camberwell Girls Grammar School and the Children's Performing Company of Australia, which she graduated from in 2008.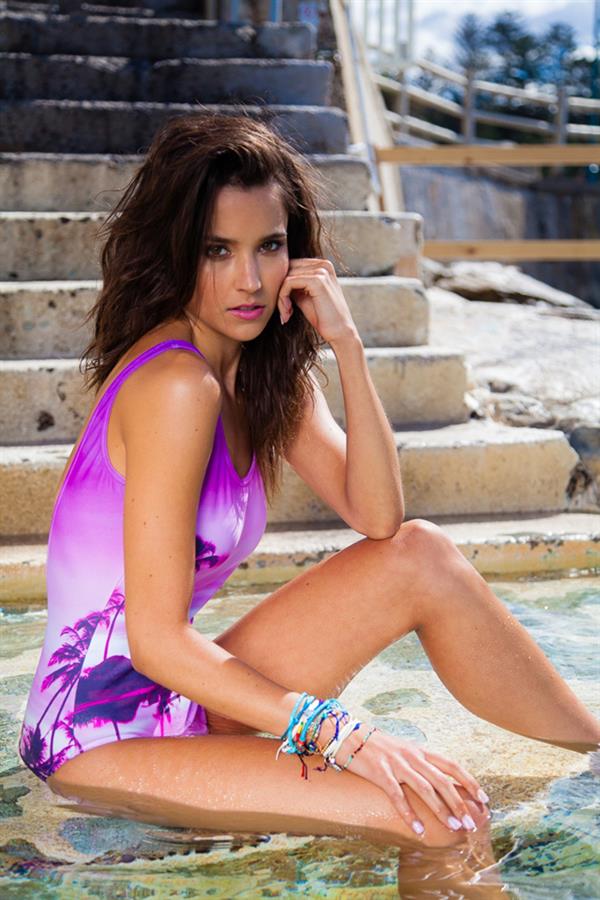 Career Journey
Rihannon first appeared on television in 2003 when she starred in Neighbours as Lisa Jeffries.  She later received the role of Rocky in the Australian Disney Channel show As the Bell Rings.  In 2008, she had a guest role in Satisfaction and she starred in the feature film Playing for Charlie.  Two years after, Rhiannon was given the role of April Scott in Home and Away.  In 2011, for her portrayal of April, she was included on the long list for the Most Popular New Talent Logie Award.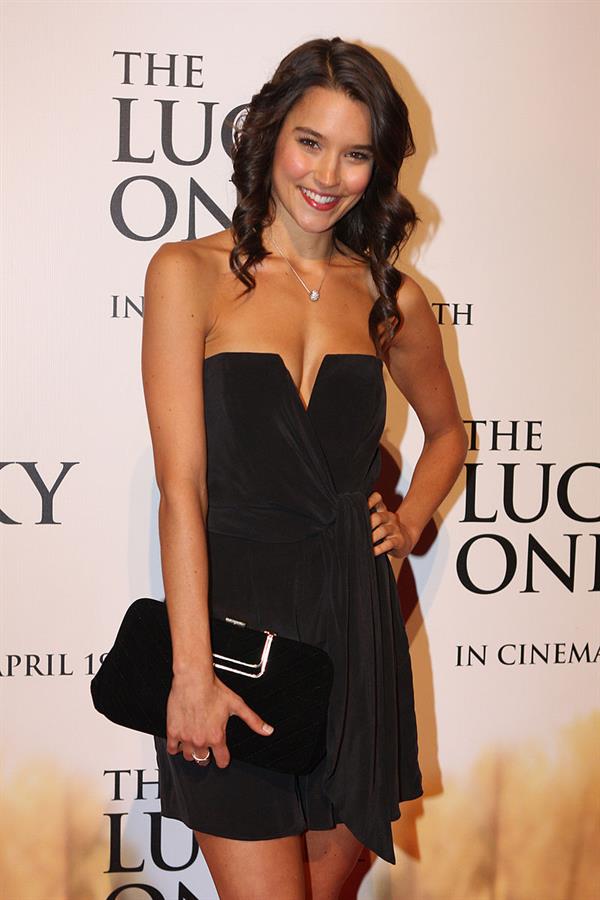 In 2012, Rhiannon appeared in the music video for Mastin's single 'Shout It Out'.  Her departure from Home and Away was confirmed in early 2013.  The actress participated in the 13th series of Dancing with the Stars, reaching second place behind Cosentino.  In November 2015, Rhiannon joined the cast of The 100 in the recurring role of Ontari.  She also appears in the 2018 sci-fi action film Occupation, alongside her former Home and Away co-star Dan Ewing.
Facts and Trivia
Rhiannon dated Home and Away co-star Lincoln Lewis from 2010 to 2012, then began dating pop star Reese Mastin, but the couple split in 2015.  The pair began dating in 2012 and have maintained a long-distance relationship while Rhiannon pursues an international acting career in the US and Reece continues producing music in Australia
In 2010, she and her family decided to move to Sydney (from Melbourne) for her to join the cast of Home and Away.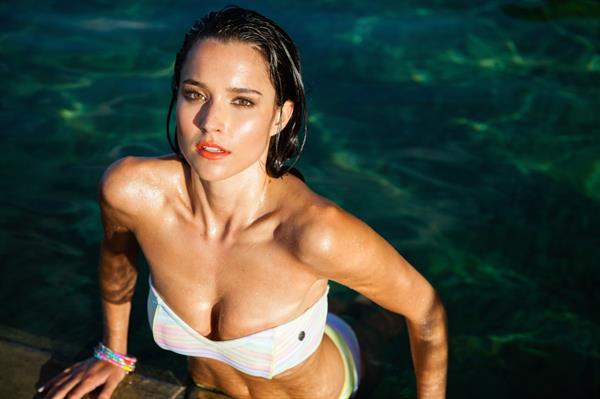 Her sister, Corrine died in July 2014 and Rihannon posted a loving tribute to her…
"You were my role model, my hero and without a doubt, the best big sister anyone could ever wish for.  I love you.  Forever and always. – Your first little sister."
An obituary for Corinne described her as having 'a caring spirit and compassionate heart' which 'touched the lives of so many – both human and cat.'  You see, her sister, was a passionate cat rescuer, fostering kittens from Calgary based animal rescue group The Make Each One Wanted (MEOW).
Body Measurements
Rhiannon Fish stands 5 feet, 3 inches and her body measurements are 34B-24-30 Inches.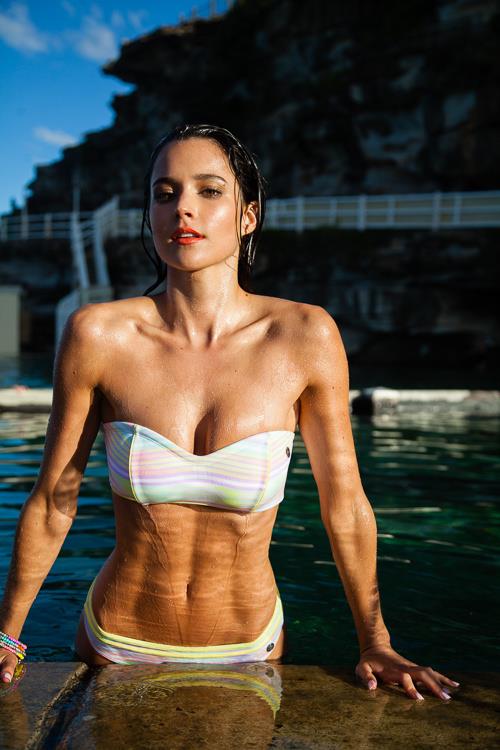 Rhiannon Fish Photos
Follow her on Instagram for her latest selfies, lifestyle pictures, and other personal uploads.
Also, be sure to check out our Rhiannon Fish page for more of her jaw-dropping looks.