This woman's face can brighten up even the gloomiest of days.  Oh, man, her smile is like the 8 am sun in spring.  You'd feel elated and inspired once you see it.  And her body?  Ahhh, it can definitely bring the heat…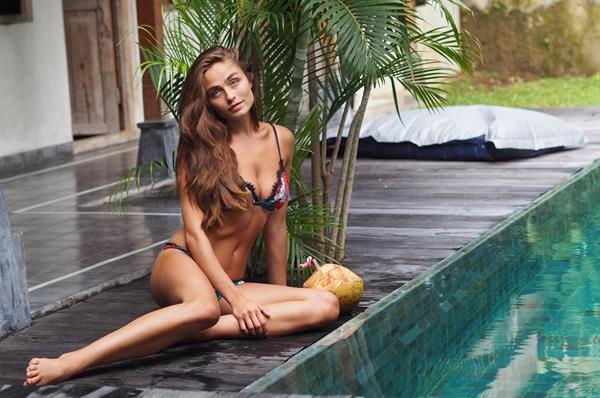 See? Sofia Tsakiridou is truly something.  She's the woman we'd all want to always be around with.  The positivity that her beauty generates is what this world truly needs.  That and the invention of the 'real hoverboard'
Who is Sofia Tsakiridou?
Sofia is a German model who has posed for brands like SugarShape and appeared on the cover of fashion publications like Superior Digital.  This Hamburg-based hottie also runs a blog, Matiamu, where she posts about travel, style, and healthy eating.
"Working as a model I am really familiar with the fashion business, its awesome advantages and interesting sites such as a glamorous world with a lot of creative people working in it, inspiring each other, a lot of nice travels you can use for so much more than for just have travelled a lot of places:  getting to know their real beauty means getting to know a country's people, their secret favorite places, and their oddities.  So if you haven't met the people, you haven't known its real characteristics."
Her Early Life
Sofia Tsakiridou was born on June 1, 1993, in Hamburg, Germany.  She is of German and Greek ancestry.  Her professional modeling career began when she was approached by a modeling scout outside the sushi bar she was waitressing at.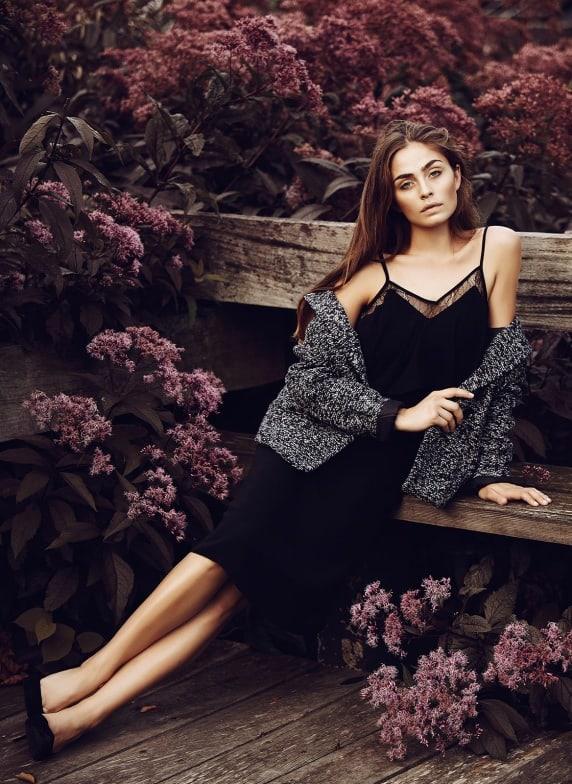 Facts and Trivia
Sofia is friends with fellow model Marie von Behrens and she has cited Cindy Crawford as her favorite model.
This beauty has also dated Swiss model Jerome Palaz.
Her favorite book is "The Tribute Of Panem'- trilogy (just the books, she's not a fan of the movies, though).  Her fave movie is American History X, Blow, and L.A. Crash.  According to her, she doesn't really like the typical happy-end-movies as they are predictable.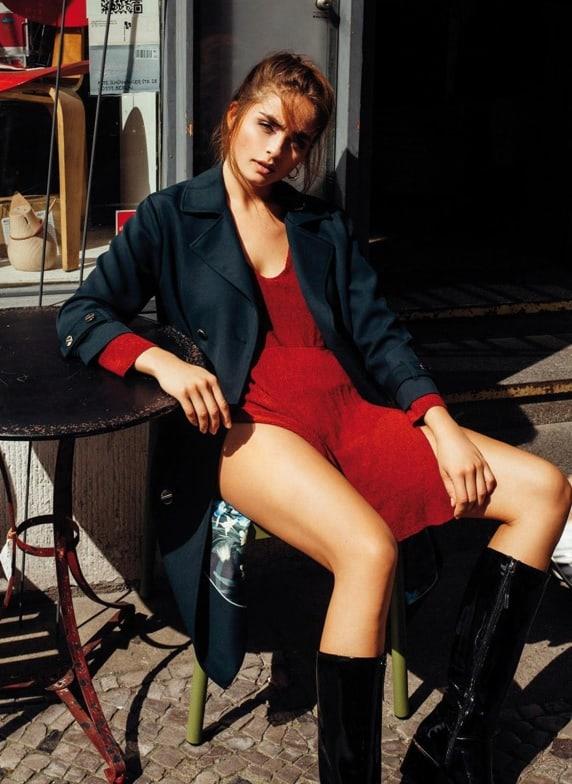 This jet-setter model's favorite city is Capetown as she said it's a city where there is no spot you don't like to hang out at.
Her Body Measurements
Sofia Tsakiridou stands 5 feet, 9 inches and she possesses a 34-23-36 figure.
Sofia Tsakiridou Photos
Check her out on Instagram (and follow her) for her newest uploads.
And be sure to check out our Sofia Tsakiridou page for more of her.