This timeless babe is a complete package.  She can act, sing and dance, and she models like the owns the catwalk.  Oh, and she can rock a bikini like the best of them (or maybe even better).  Here, ogle away.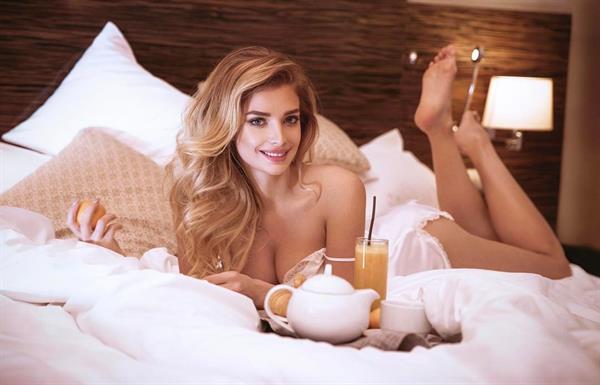 Tatyana Kotova, ladies and gents, is the dream girl we all wished for back then…  And even until now.  Her hotness can never get old… And her looks will always make you hard.  No matter the year.
Who is Tatyana Kotova?
She is a Russian model, singer, actress, and television personality.  But Tatyana is probably most famous for being the winner of the title "Miss Russia 2006" and then representing her home country in the contests Miss World 2007 and Miss Universe 2007.  Tatyana is also the former soloist of Ukrainian female pop group Nu Virgos.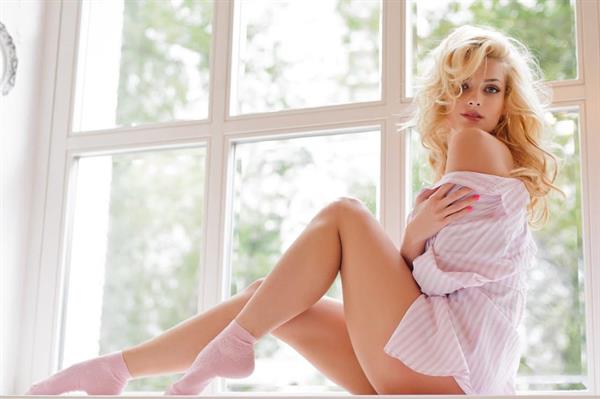 Her Early Life
Tatyana Nikolaevna Kotova was born on September 3, 1985, in Sholokhovsky, Rostov Oblast, Russian SFSR, Soviet Union.  Her childhood was spent in a small village where her family lived prosperously.  Tatyana's father, Nicholay Kotov, worked as a miner, trucker, and later engaged in business activity.  Her mother, Marina Kotova, worked in a bank.  She has a younger sister, Ekaterina.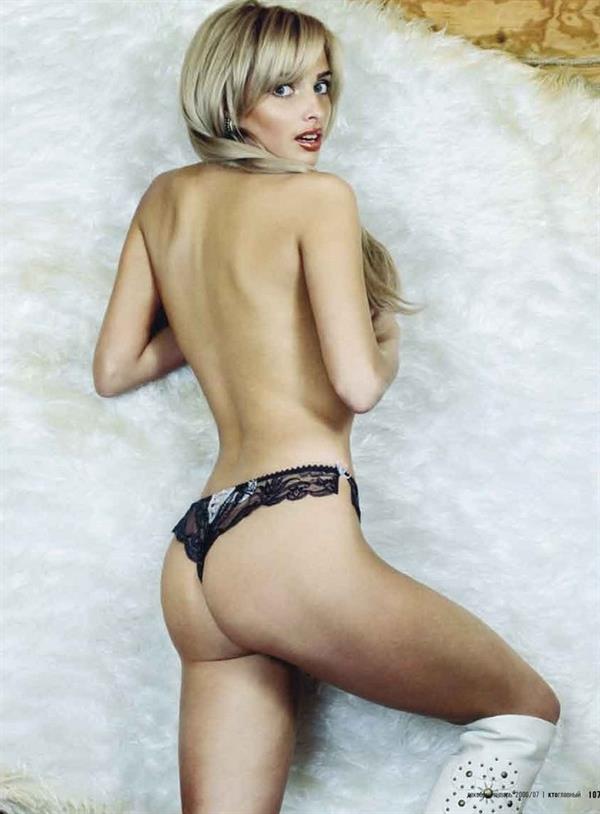 Tatyana's creativity manifested at an early age.  She would spend hours in front of the mirror just singing and dancing.  She even designed the costumes for her improvised performances using old clothes.  When she got a little older, she took part in her first beauty contest "Miss Autumn 98" at school and won the title 'Miss Charm'.
Pageant Titles
While attending the Faculty of Economics of the Southern Federal University (SFU), Tatyana was invited to a training course in a professional modeling agency.  A few months later, she received an offer to take part in the competition Best Model of the South of Russia', where she entered the top five finalists.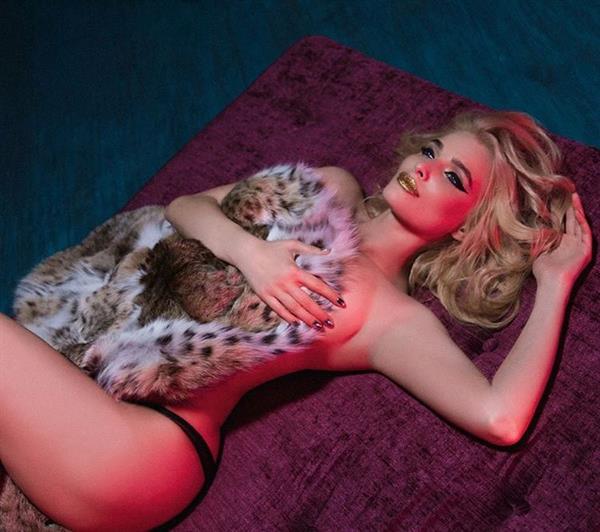 In December 2006, Tatyana won the "Miss Russia 2006" title (with 53% viewers' votes).  The following year, she represented Russia in international competitions "\Miss Universe"\ and Miss World. Tatiana was one of the favorites in the Miss Universe 2007 but did not reach the semi-finals.
Joining the Band
In 2008, Tatyana joined the famous pop group Nu Virgos (VIA Gra in Russian spelling), replacing Nadezhda Granovskaya.  Their debut music video featuring Tatiana titled 'I'm Not Afraid' was shot in February 2008 when Tatyana was not yet a member.  Scenes with Tatyana were just later added.  Their first live performances as a trio took place in Moscow, in Sungate Port Royal, Antalya (Turkey), and in Ogre (Latvia).  Their first televised performance was a concert in celebration of the 30th anniversary of the newspaper 'Arguments and Facts'.  By the summer of 2008, Nu Virgos released two more music videos namely 'My emancipation' and 'American wife'.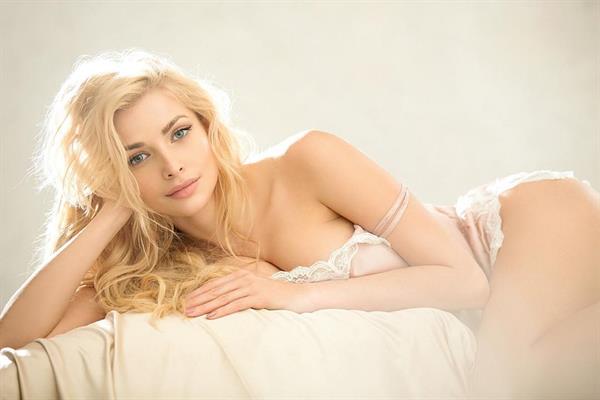 In early January 2009, Nadezhda Granovskaya returned in Nu Virgos.  The group recorded two new singles 'Anti-geisha' and 'Crazy' and shot accompanying videos.  On March 21, 2010, Tatiana did her last performance with the group in the Ukranian Star Factory.  On April 22 of the same year, a press conference was held and Tatyana Kotova officially announced her departure from the group.  Tatyana was then replaced by Ukraninan Star Factory Season 3 winner, Eva Bushmina.
Solo Career
On September 2010, Tatyana Kotova started a solo music career by doing a live solo performance in St. Petersburg. The song 'He' became her debut single.  It was followed by another single Red On Red which was written by Alexey Romanoff.  On April 18, 2012, Tatyana released the song and video for her single 'In Games of the Nights.  The video was quite provocative which required Tatyana and her crew to do a censored version.  The said music video was also nominated for the 'Sexiest Video' on the Russian Music Awards RU TV 2012.
In the summer of 2012, the music video for Tatyana's song "Everything is just Beginning" (directed by Sergey Tkachenko) was released via multiple music TV channels in Russia.  It was immediately followed up with the song Recognition on November 7, 2012. On December 3, 2012, her song 'Melt', which was in collaboration with the rapper Stan, was released online the Internet.  December 4, 2012, Tatyana held a concert in Moscow's Isterika.  The performance included her well-known songs as well as new compositions (Ex-Lovers) and remixes of some popular Russian pop-songs (I love soldiers).
2013 saw the release of Tatyana's song Violet', which was in collaboration with the famous Ukrainian singer, writer, and producer Alex Potapenko (Potapov).  In May of 2014, she released another single, 'Everything Will Be As You Want'.
Her Acting Career
In June 2010, Tatyana played a role of business-woman Ksenia Morozova in the television soap opera 'Happiness is Somewhere Near'. Also in 2010, she became a TV-presenter and she co-presented (with designer Max Chernitsov) for the program "Fashion Emergency assistance" on Muz TV.  In December 2013, Tatyana was cast in the comedy film What Men are Doing.  It was shot in January of the following year in the US.  In May 2014 Tatyana Kotova released a new single "Everything will be as you want".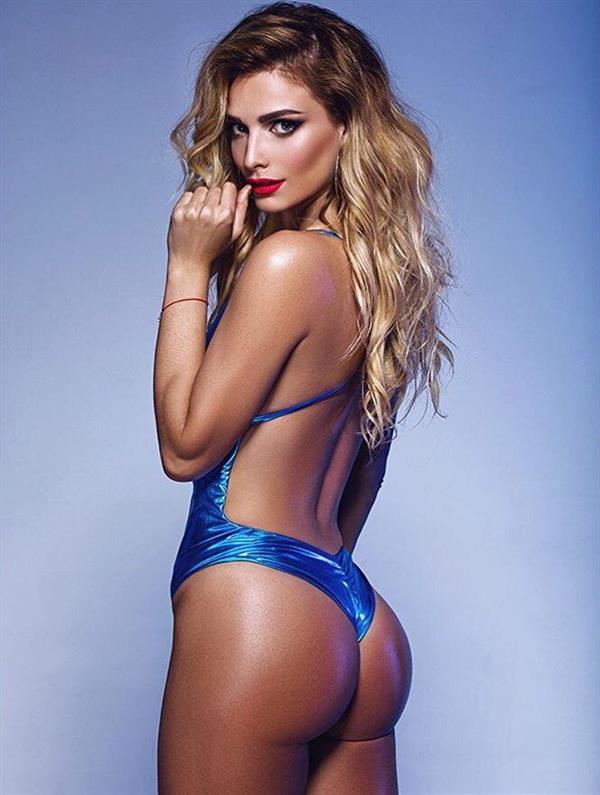 Facts and Trivia
Tatyana Kotova is the third Russian to participate in both Miss Universe and Miss World after Anna Malova and Svetlana Goreva.
Tatyana majored in economics and crisis management at the Southern Federal University.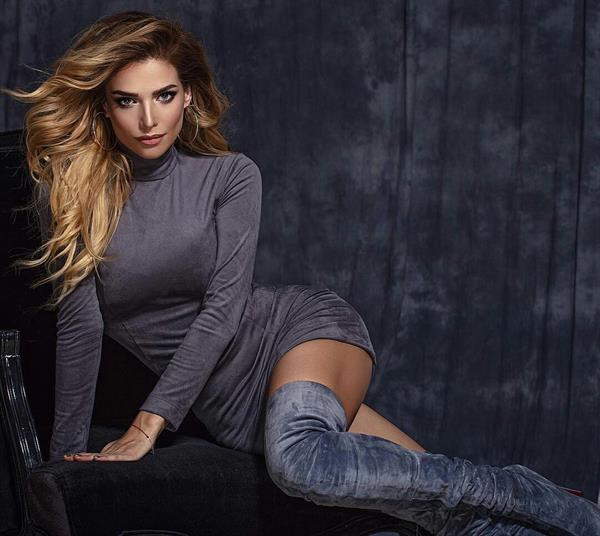 Her Body Measurements
This blue-eyed blonde stands 5 feet, 9 inches and she rocks a 34D-25-38.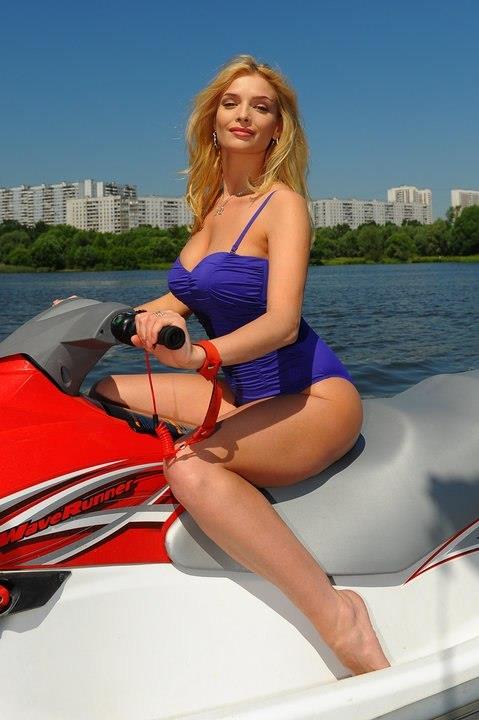 Tatyana Kotova Photos
Follow this ultra-gorgeous woman on Instagram for her latest personal posts.
Also, do check out our Tatyana Kotova page for more of her alluring beauty.