Twins! Don't you just love twins?  I mean, especially if they're as hot as these women.  Yup, they're twins…  And yes, just like the Davalos twins (Mariana and Camila), they are the identical type.  And they sure as hell share the same level of hotness, too!  Cassandra and Jackie Dawn is the perfect example of "two is better than one."  And yes, we all couldn't agree more.  Imagine the things you can do with these lovely, exotic ladies…  Or the things they can do to you.  Now, let the hottest of fantasies start!
Before the Spotlight
Jackie and Cassandra Dawn were born on January 10, 1990, in Los Angeles, California, USA.  They are of Asian and East Indian descent.  The two grew up in Manhattan Beach, California.
Cassandra Dawn
Cassandra worked as an art dealer at a gallery in West Hollywood.  She also started modeling in her early teens and has done some commercial modeling work prior to trying out for Playboy.  Cassandra subsequently went on to become the Playboy Cybergirl of the Week for June 27, 2010, as well as was a finalist on Playboy Shootout (2010).  Her stint with Playboy also gave her the opportunity to appear in various Playboy newsstand special editions.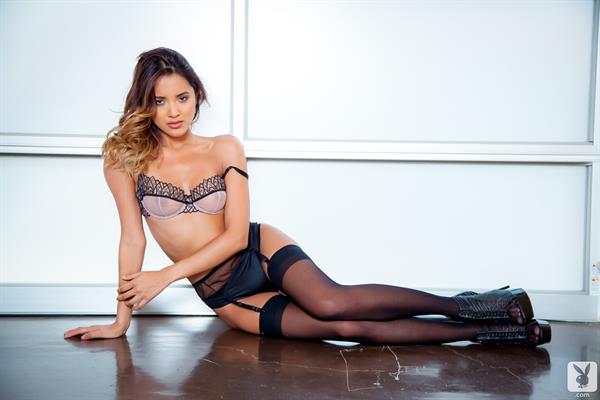 "So many beautiful women have posed for Playboy, so when I had the opportunity I thought, "Why not?."  I'm comfortable with my body, and I wanted to do something new."
Facts and Trivia
Cassandra is musically inclined and has been singing playing guitar since the age of four.  She was also into acting and did theater back in her high school.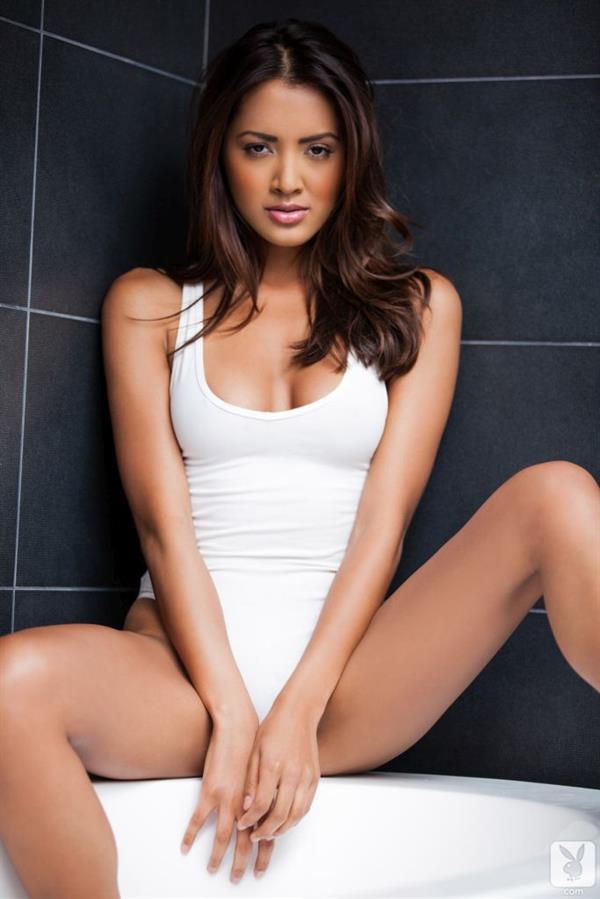 "I hypnotize men with my sultry singing voice. I'm inspired by the sirens in Greek mythology."
Great respects is what she looks for in a man.  According to her, Respect is the key to her mind, body, and soul.
"I need a guy who respects me and is not afraid to show it."  She also said that a man who can love fearlessly is "the sexiest of them all."  She dislikes men who are attention seekers though.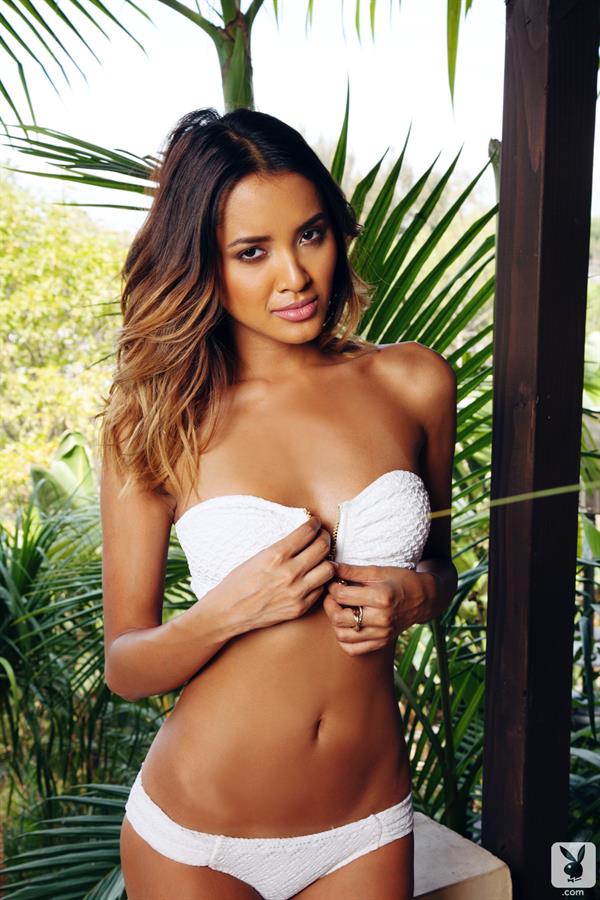 "I'm not into guys who will do anything to be the center of attention. That's a woman's job!"
Her Body Measurements
Cassandra stands 5 feet, 5 inches and she possesses a very desirable 32C-23-32.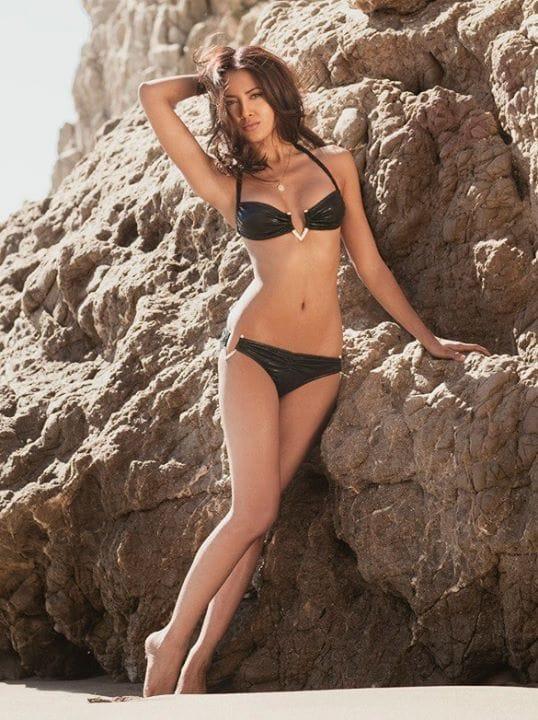 Cassandra Dawn Pictures
Follow this hottie on Instagram for her latest pro shots and other hot uploads.
Also, check out our Cassandra Dawn page for more of her mesmerizing hotness.
And of course, we do have several of her uber hot nudes.  Here…  You're welcome!
---
Jackie Dawn
Jackie was encouraged by her older (by a minute) sister Cassandra to pursue a career in modeling.  Cassandra was also the one who urged Jackie to attend an open casting call for Playboy TV.  She did. And the rest is hot history.  In April 2012, Jackie did her first nude shoot for Playboy Plus.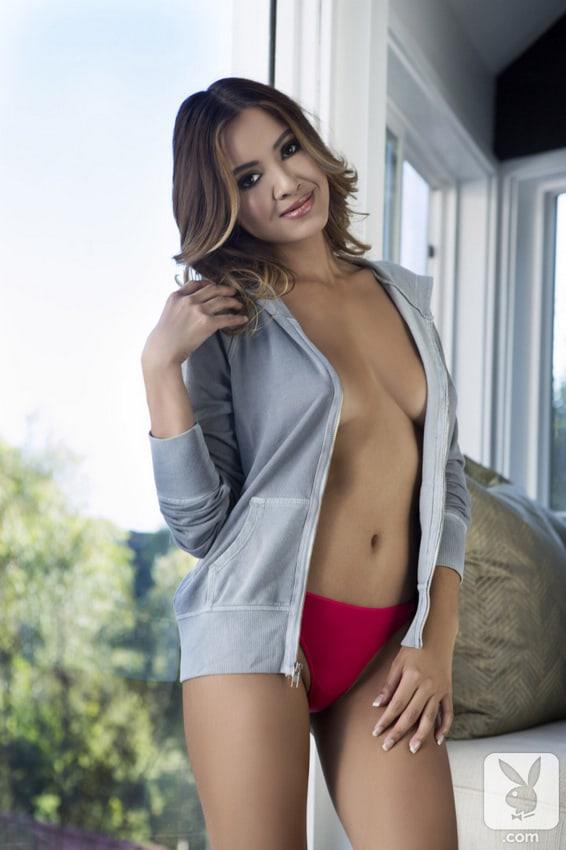 Facts and Trivia
Jackie is a minute younger than Cassandra and also an inch shorter than her…  But Jackie is 34C so yeah, she's got 2 inches more.  She likes gardening, reading, and spending time with her friends over dinner and drinks if she's not in front of the camera.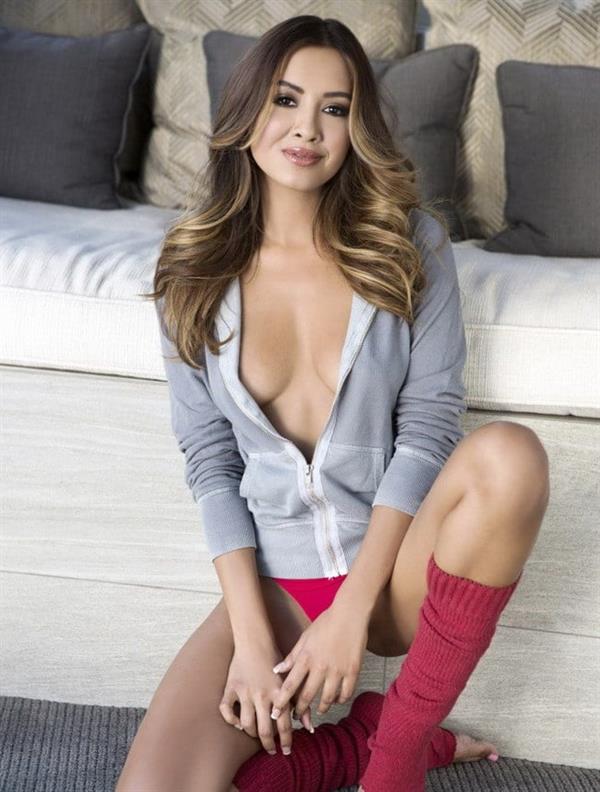 Jackie raises plants, reads fiction, and goes out for dinner and drinks with her friends in her spare time.
According to Jackie, she things Playboy is elegant and sexy (and we agree, Jackie).  She also stated that she wants to be able to look back at her hot pictures when she gets older and see what she looked like when she was younger.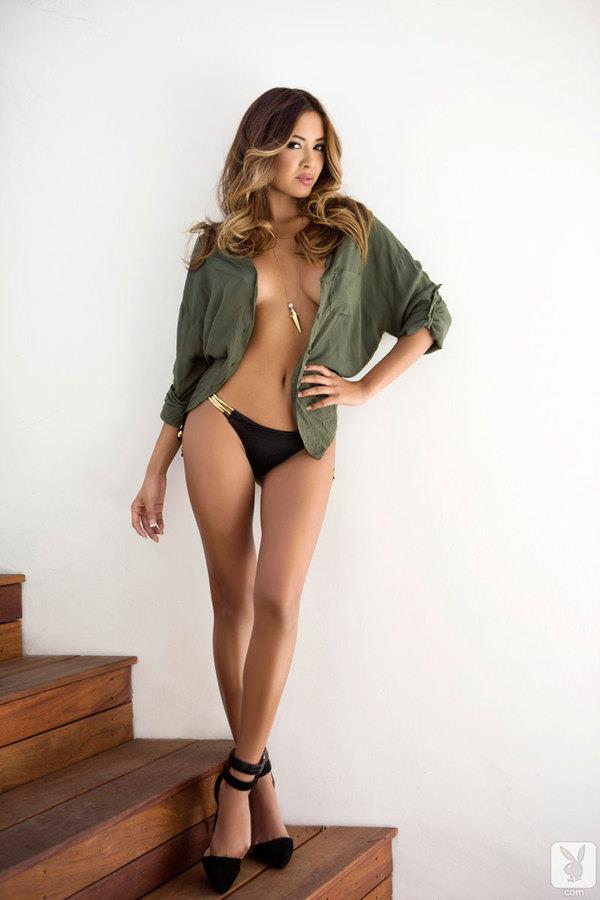 "Playboy is forever. I love being a Cybergirl, and I know I'll look back on the experience with fondness."
Her Body Measurements
This "shaved down there" brunette stands 5 feet, 4 inches and she rocks a 34C-23-33.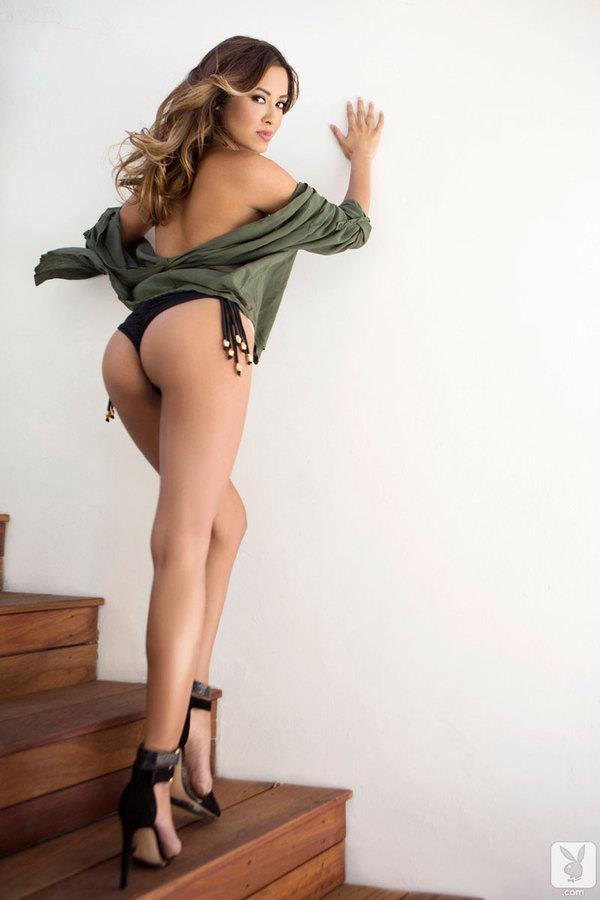 Jackie Dawn Pictures
Follow Jackie on Instagram and be updated on her latest hot uploads
Also, for more of her steamy pictures, check out our Jackie Dawn dedicated page.