This inked beauty got my entire attention (for the entire day) with just a couple of her pics.  Yup, because of her not-so-ordinary looks. I mean, yeah she's beautiful and hot but there's something else…  Here, check out her and you'll know what I mean.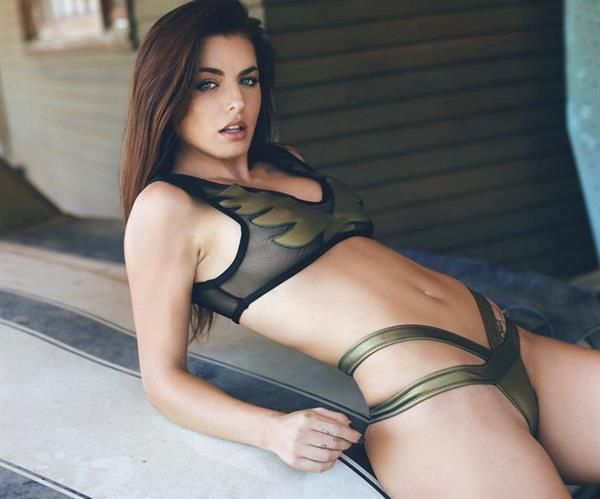 You got that right! She looks like a badass high-end model.  Like a Victoria's Secret Angel gone bad (Editor's Note: That would be Victoria's Secret Demon/Devil)!  Whew!  Her hotness is fiery!
Who is Kylie Rae?
Kylie is an American model and social media sensation who is particularly famous for her sizable following on Instagram.  She has also made a name for herself as a YouTuber and has over 510 K subscribers on her eponymous channel.  Kylie is also an actress, entrepreneur, and an influencer across several social media platforms.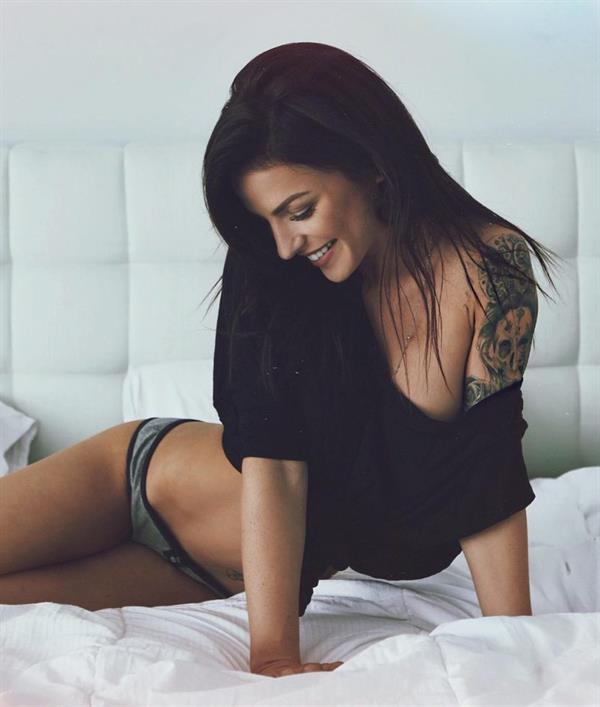 Her Early Life
Kylie Rae was born as Kylie Rae Hall was born on July 14, 1992, in Thousand Oaks, California.  She is the youngest of two and has an older brother who is about a year and a half older than her.  According to her, while she is very outgoing, her brother is the exact opposite of her and keeps to himself most of the time.
Growing up, Kylie was quite a tomboy and often wore her brother's clothes and shoes.  She played soccer as a child and took part in competitive soccer during her youth, serving as an aggressive goalkeeper.  She also played volleyball and snowboarding for fun.  But in 2014, she changed course—enrolling at the Fashion Institute of Design and Merchandising as an aspiring designer, chronicling her life on Instagram along the way.  During her second year of school, her account took off. It wasn't long before she started getting approached by brands to model.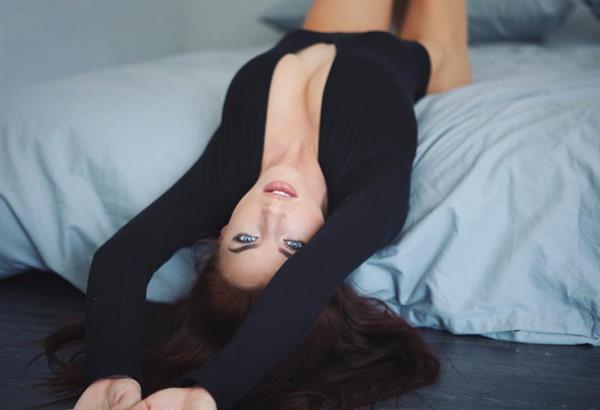 "I love soccer and actually had a scholarship to go play it in college, but I turned it down to pursue my dreams in entertainment."
Kicking Insecurities
Kylie Rae Hall was a little overweight when she was younger and was often teased for her body shape.  Some days she would come home crying to her father, who would comfort her and eventually teach her not to bother about what others are saying.  Her mother would comfort Kylie by showing her pictures from when she was young to let her know that she was chubby too and that she will grow out of it and become a beautiful girl one day.  Kylie was also called "the skunk" then because she sported a blonde strip of hair on the middle of her head.  She also had a severe acne problem that bothered her for a long time and had been one of her biggest insecurities growing up.  She was embarrassed to leave her house and would use a lot of makeup to cover her acne.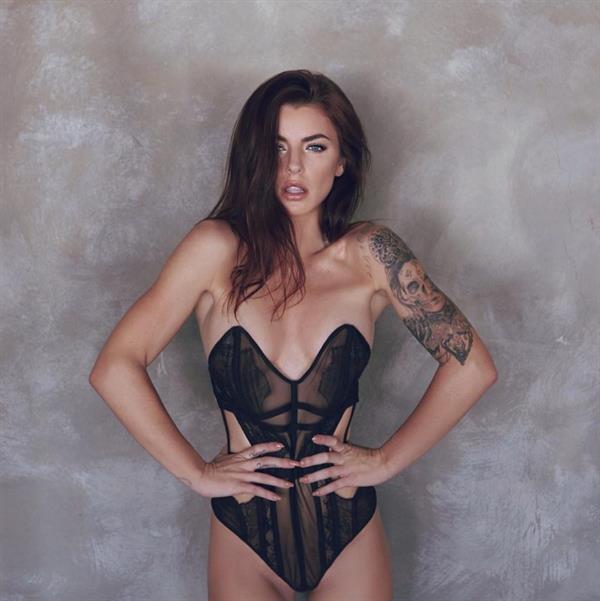 Career Journey
Before becoming a social media sensation, Kylie worked as a sales manager for a time.  While looking for a job, Kylie here (22 then) was approached for a photoshoot.  She then realized that she loved being in front of the camera.  She soon began posting pictures on social media, especially on her Instagram account.  As more and more people flocked to her profile to see her photos, she became more involved in social media and also got more modeling gigs.  However, it was her boyfriend, YouTuber Mark Dohner, who encouraged her to begin vlogging by gifting her a vlogging camera.  She began posting videos on her YouTube channel in July 2017 and within only a year, she became a popular YouTuber.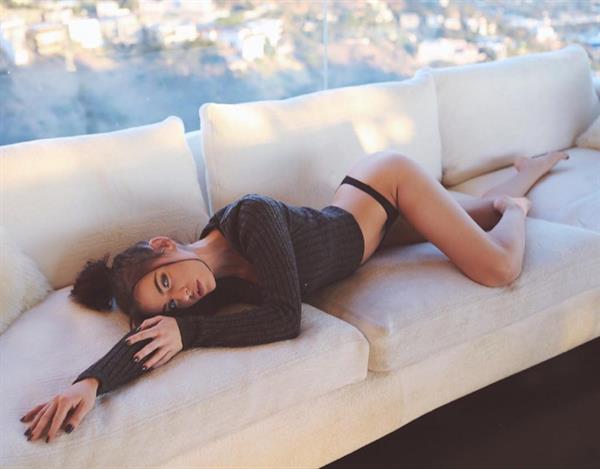 Kylie is also famous for her energetic vlogs, as well as her inspirational videos, fashion and makeup tips, and challenge videos.
Facts and Trivia
She began modeling during her teenage years and has stated that Ian Somerhalder is her celebrity crush.
Kylie began dating fellow YouTube star Mark Dohner in 2017.  The two met over the internet after he reached out to her via Instagram direct message with the offer to do a casual skit video together in 2016.  According to Mark, she took three months to ease up to him, but about five months after they first met, they began dating officially.  She met his parents in May 2017 and did a video for his channel together.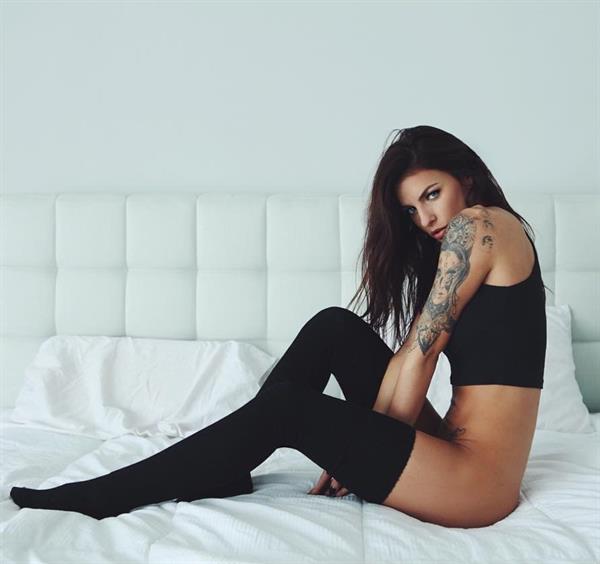 Kyle loves animals and she has two dogs and a cat.  She wanted to become a veterinarian when she was young but gave up that choice after learning that she would have to put down animals.
She also loves tattoos (obviously) and got her first one when she was 16.  Interestingly, her parents do not like tattoos and she got it in spite of their objection.  She got another on her right arm sometime later but got both of them removed by the time she was 19.
Her Body Measurements
Kylie stands 5 feet, 5 inches. Her breasts are size 32 with hips of 23 inches while her waist is size 34 inches.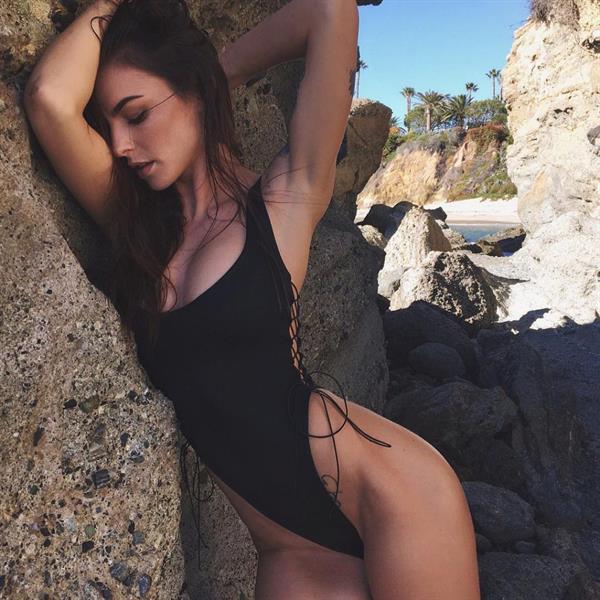 Kylie Rae Photos
Join her over 2.6 million followers on Instagram for her latest hot posts.
Also, don't forget to check our Kylie Rae page for more of her.