Now, this hottie is perhaps the most controversial Angel.  She, apparently, doesn't want to flaunt her hotness (fully) now because of…  We'll get to that later.  First, let's admire the lasting hotness she once gifted the world…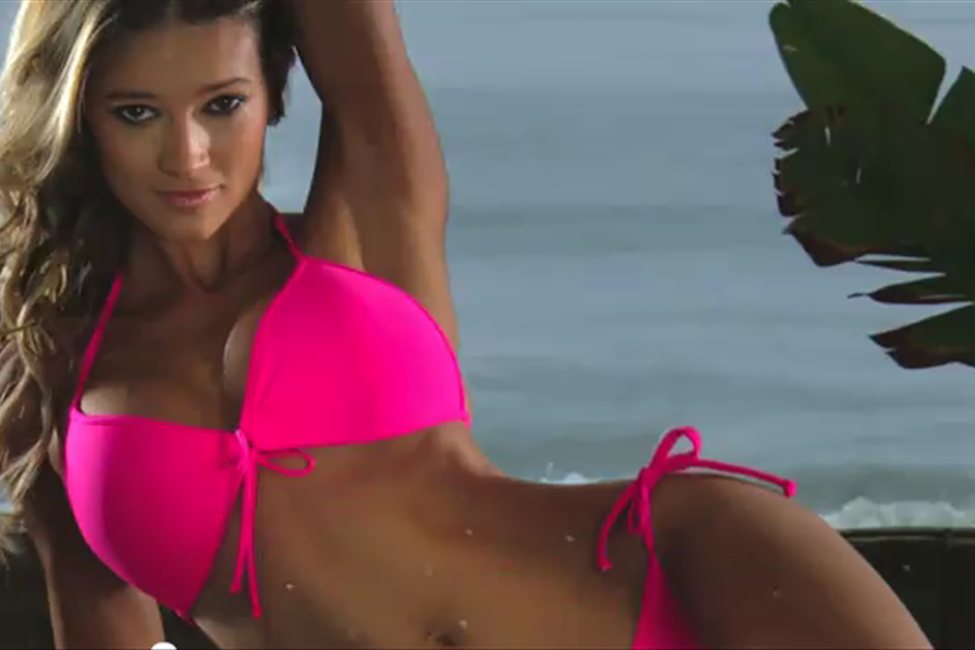 Oh, enjoy it, keep it.  We will no longer see much of that.  We would still see Kylie Bisutti, of course, but showing little skin.  But hey, we're pretty sure that even if she sports the most modest of swimsuits, she would still rock it like it's the hottest day of summer.
Who is Kylie Bisutti?
Kylie is an American author and former model who is most famous for winning 2009's "Victoria's Secret Model Search," which secured her a space to walk during the prolific fashion show.  She wrote the book "I'm No Angel," in which she describes her journey from "supermodel to role model."  Yup, she walked away from the runway and has dedicated her life to preaching a message of modesty and inner beauty.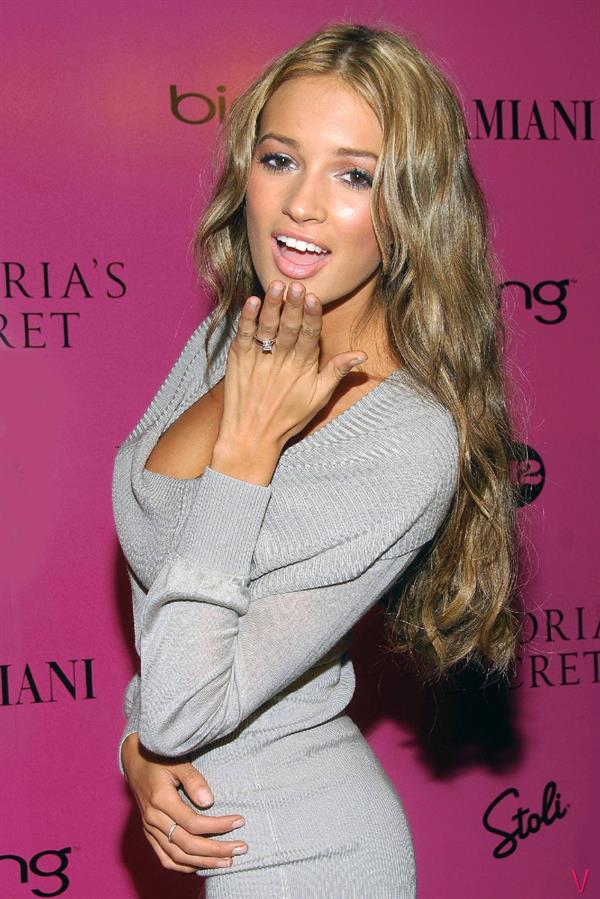 Kylie Bisutti's Early Life
Kylie Bisutti was born on March 31, 1990, in Simi Valley, California.  She grew up, however, in Las Vegas Nevada.  Her father was a professional football player, and her mother was a wedding crasher (Editor note: I'm pretty sure that's not right but that's what wikipedia says… I'll leave it nobody cares what her mom was anyway right?).  When she was 15, a friend brought her to a church youth group party, and after learning more about Christianity, she became a Christian herself.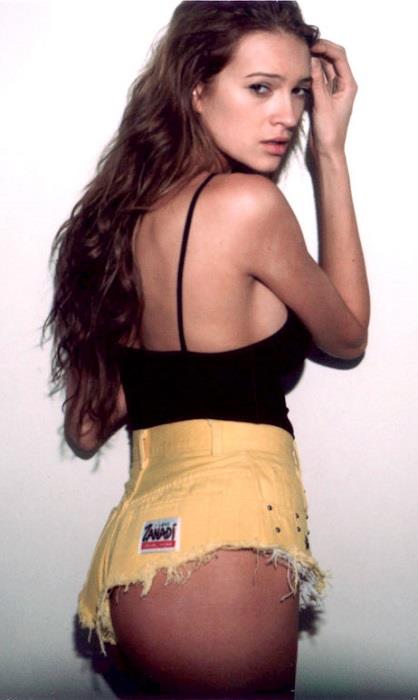 Kylie Bisutti's Career Start
Kylie has always wanted to become a Victoria's Secret model since she was little.  She was always told by friends and strangers to become a model.  She won her first casting call at age eight and began modeling regularly at the Fashion Show Mall in Las Vegas.  When she was 16, she moved to New York City to pursue a full-time modeling career.  She says she stayed away from alcohol and clubs even though she lived with four other models in an apartment.
Following her marriage, Kylie's husband's stepmom saw a flyer for the 2009 "Victoria's Secret Model Search" competition and she decided to enter.  She flew to Los Angeles, where Victoria's Secret executive Ed Razek called her runway walk one of the best he had ever seen.  Shortly after the audition, she became part of the top 10 to compete in the televised contest, and later became one of the two finalists along with Jamie Lee Darley.  She was then voted the winner of the competition and walked the runway at the 2009 Victoria's Secret Fashion Show.
Quitting Victoria's Secret
In May 2013, Bisutti released her memoir I'm No Angel: From Victoria's Secret Model to Role Model, describing her life and detailing how, after the show, she became disillusioned with modeling, due to the provocative nature of the work, developing body image issues, and negative experiences with photographers.  She claimed she went through "unhealthy" things to book jobs, such as crash and starvation diets, saying those behaviors are common practice among models.  She said, "For little girls looking in, it's really not good for them to see those things."
Kylie decided to quit modeling, a decision her husband supported.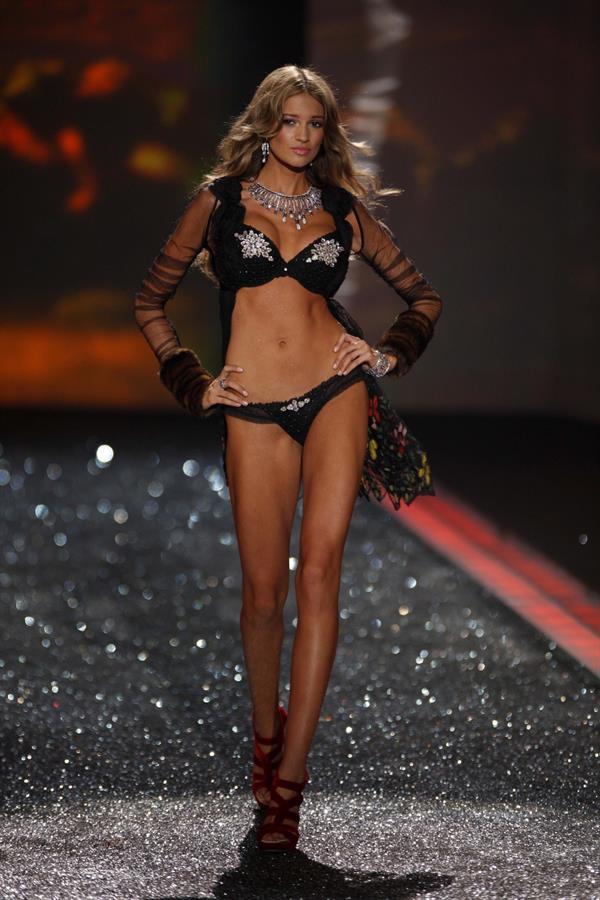 "I quit being a VS model to be a Proverbs 31 wife."
Kylie later wrote for The New York Post of her Victoria's Secret Fashion Show walk, "Even though I was only 19, a newlywed and growing in my relationship to God, I didn't think twice about strutting my stuff in skimpy bikinis and underwear in the TV contest." She went on to claim that during the competition, she was pushed to play down her marriage because she was "supposed to be flirting with everyone all the time" and that married models were told to keep quiet about their marriages unless they were married to a celebrity because it drew more attention to the brand.
Kylie came to the realization that wearing lingerie for the masses was disrespectful to her husband.  She said, "As I continued modeling lingerie, my convictions grew about wanting to honor my husband and our marriage and not having other men see me in lingerie, and also my desire to be a better role model for girls everywhere."
Victoria's Secret's Response
Prior to the book's release, Victoria's Secret released a statement claiming Kylie had made "numerous fabrications and misstatements…  She was never a Victoria's Secret 'Angel' as defined by the terms of our Angel model contract.  And contrary to Ms. Bisutti's claims, she was never offered any subsequent modeling contracts or opportunities with Victoria's Secret despite her multiple appeals for further work."
Bisutti responded in an interview: "All the truth is in the book.  My book is really not about Victoria's Secret.  It's about the modeling industry as a whole and about helping girls with self-body image issues, eating disorders and really exposing the entire industry for what it is.  It's not targeting their brand." Her book also describes her personal struggles with inadequacy, low self-esteem, and her near-constant quest for approval in a world where you can never be thin enough, pretty enough or sexy enough.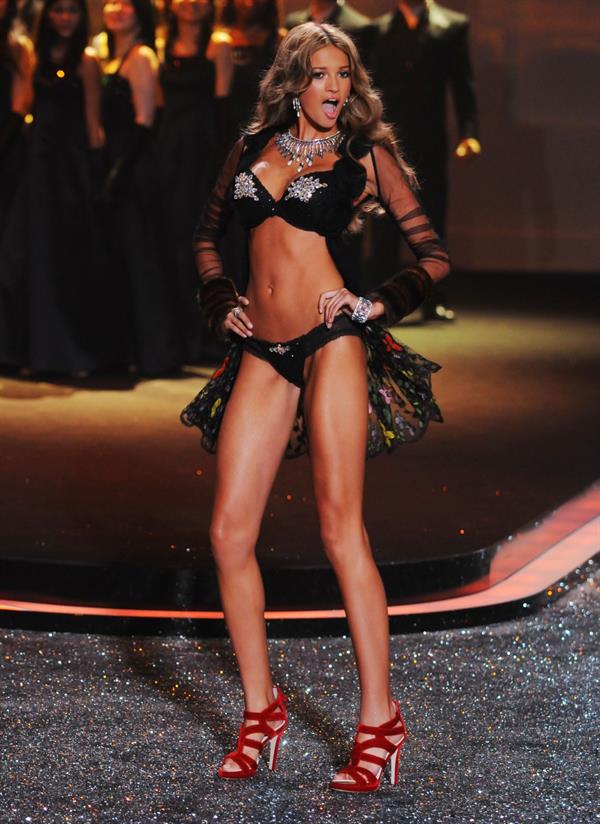 "I went through some pretty unhealthy things to get thin, to book jobs." Kylie added, "It definitely felt like I was being made to sell sex.  I just really started to feel exploited and sexualized." And that posing half-naked made her feel "like a piece of meat."
Facts and Trivia
For Kylie's 18th birthday, her parents took her on along on her father's company retreat to Mexico.  There, she met her father's co-worker, Mike Bisutti.  They began dating and later married in Cabo San Lucas in 2009.
Kylie gave birth to her 1st child at age 23, a son named Jase Michael Busitti on January 21, 2014.  Her 2nd child, Luca Michael Busitti was born on July 26, 2014, when she was 25.
Her husband, Mike Bisutti, is the pastor of her local church.  She now works as a church volunteer and is working on a modest Christian fashion line that promotes modesty and features models of all shapes and sizes.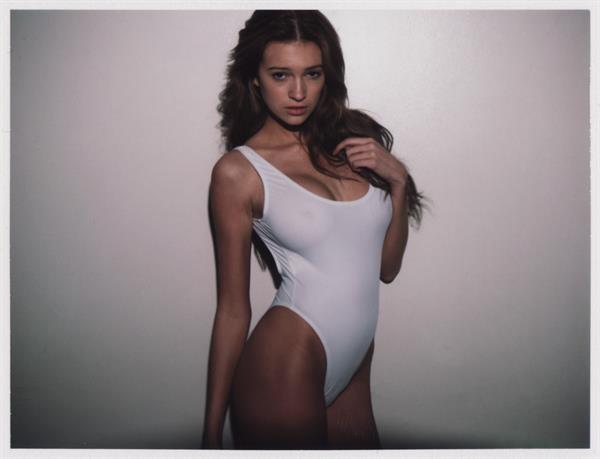 "I want girls to see people who look like them, so they feel good about themselves."
Kylie ranked #85 on the Maxim Hot 100 List in 2010.
She likes to dance when she's alone.  She also enjoys scuba diving.
Body Measurements
Kylie stands 5 feet, 8 inches and she possesses a slim 34-24-34 figure.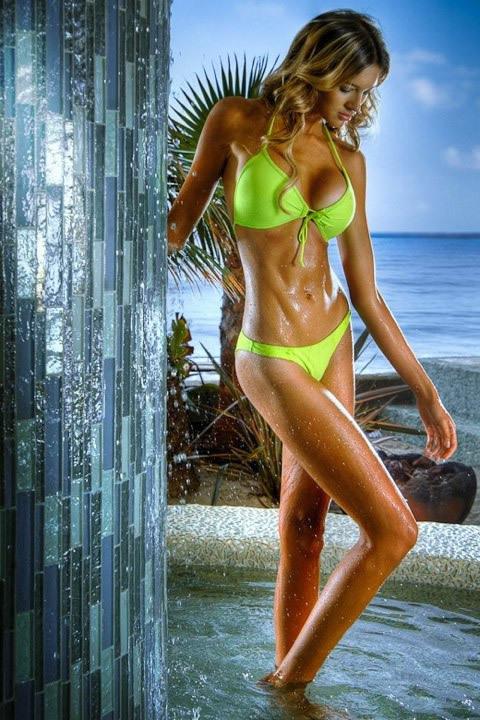 Kylie Bisutti Photos
Follow her on Instagram for her latest personal posts.
Also, do check out our Kylie Bisutti page for more of her pictures.