Megan Samperi was created to make us all so horny.  And no, we're not exaggerating.  Just look at her…  Her large expressive eyes, small lips that you'd never get tired of kissing…  Oh, she's just beautiful. Angelic, actually.  She looks like a most sought-after cover girl, don't you think?  Oh, and doesn't she remind you of Heather Graham?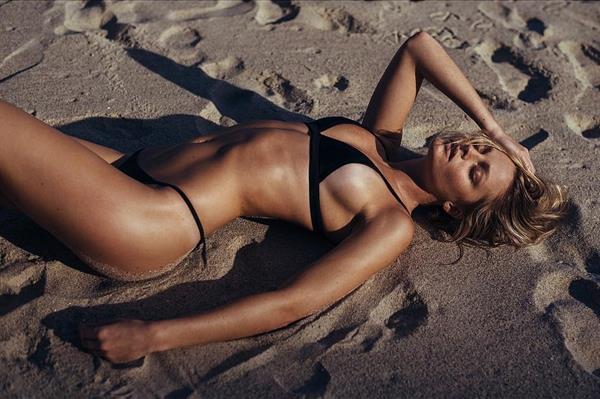 But once she shows more skin…  Damn, she'd drive you crazy!  Her all-natural goodness is just too much.  She can make us turn on each other.  Damn!
Who is this Ultra-Hot Babe?
Megan Samperi is an American glamour model who is Playboy's Playmate of the Month for January 2018.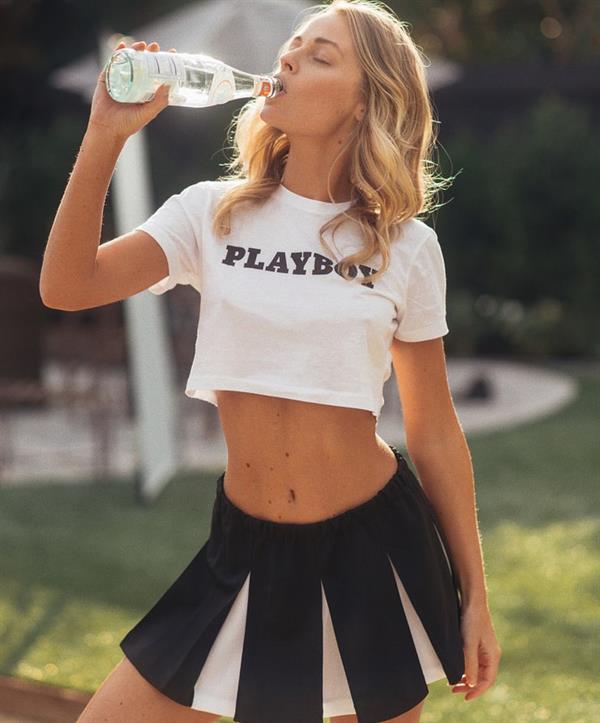 Her Early Life
Megan was born on January 22, 1993, in Jupiter, Florida.  According to her, her hometown is a small town engaged in boating, fishing, horseback riding, surfing, and other outdoor enjoyment.  Megan studied biology in college and once she finished, she moved to California to pursue a modeling career.
"It's always been my passion so I am chasing that dream, as well as traveling as much as I can because that's my fave."
Career Start
Megan started modeling when she was in high school (at only 16).  According to her, she was turned down a lot because she was still in high school and that modeling gigs were difficult in Miami unlike in California.  When she made her move to California, opportunities started pouring in.  But of course, there's a lot of hard work involved.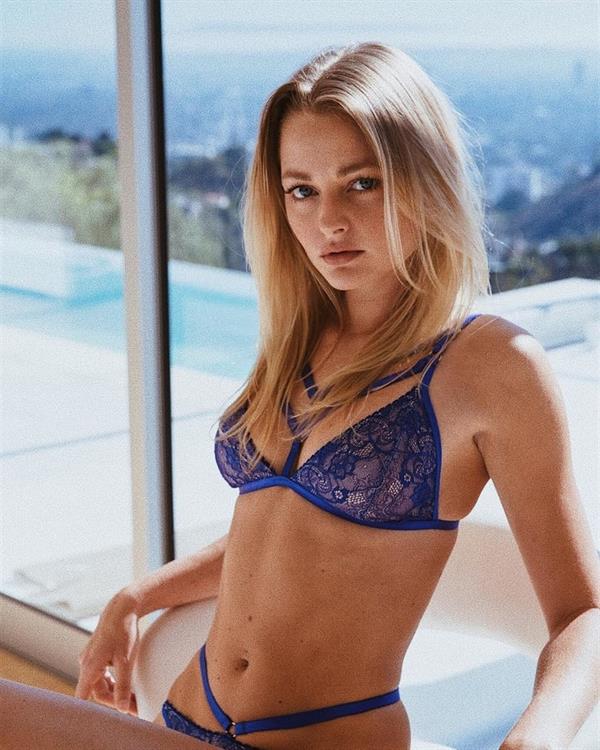 "I would have to say that I definitely tried hard to get where I am today in this industry, and I'm darn proud of it."
Facts and Trivia
Megan is a Health and fitness freak and that she consistently eats organic, non-GMO, and mostly gluten-free food.  She also loves to cook and always use coconut oil and apple cider vinegar when doing so.  Megan also workouts every other day at the gym to maintain that great body of hers.
"I work out every other day and I work out a bit of everything, but I focus mainly on my butt and core.  Diet plays a major role in your body when it comes to working out.  You can't eat horribly and workout because you won't see much change."
When not busy with modeling, this babe also enjoys a good hike, beach bumming, take a bath, and shopping or just hanging out with her friends.  Megan also does boxing to de-stress.
Her Body Measurements
This Blue-eyed blonde stands 5 feet, 7 inches and she has a very desirable 32C-23-34 figure.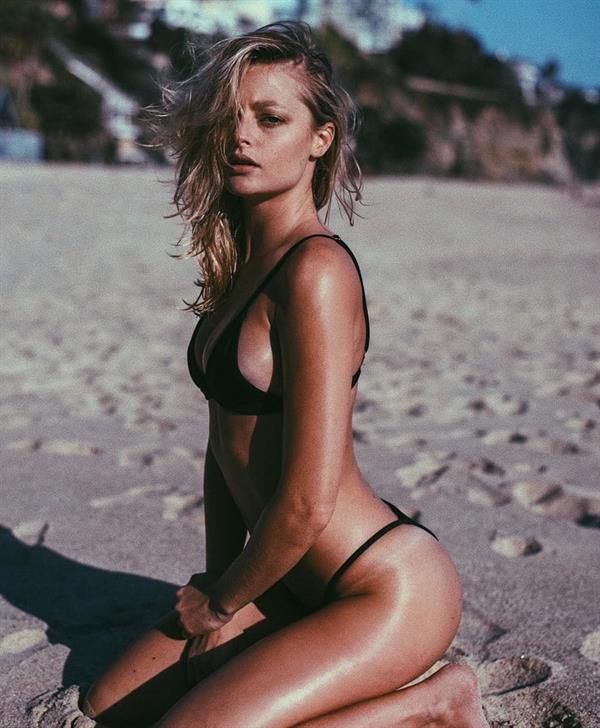 Megan Samperi Photos
Check her out and follow her on Instagram and be updated on her latest hot personal posts.
Also, do visit our Megan Samperi page for a nice amount of her sizzling pictures.
And this wouldn't be Sinful Sunday without her nudes…  So here!  You're welcome!