Exotic and yeah, her stare alone could bring erotic signals up and down your nerves.  Yup, this petite hottie can change your mood in an instant.  From being grumpy to being ready for a sexy time.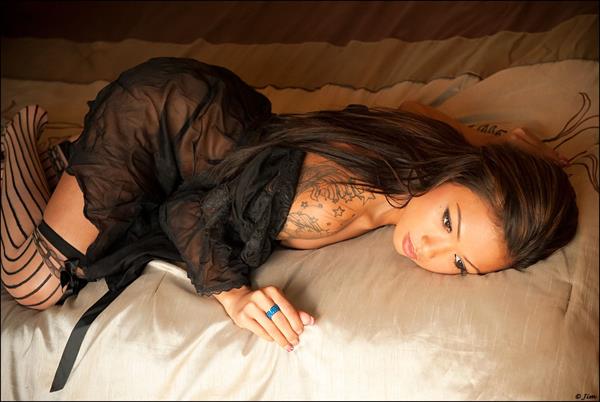 We all dreamed of meeting someone like Siray Kong here.  Yup, and we also dreamed of being beside her even just for a night (If you know what I mean)…  We can't give you that but we can sure as hell keep that dream of yours alive!
Who is Siray Kong?
Siray is a bikini and lingerie model who has been in some of the hottest videos like YG featuring 50 Cent and Snoop Dogg's 'Toot It & Boot It (Remix)', Black Ice featuring Impirio and Cru's 'Take You High', Jillian Ann's Savior, DJ Ian Carey featuring Snoop Dogg and Bobby Anthony's 'Last Night', X-Clusive's 'What You Lookin' Like', and Tyga's 'Make It Nasty' (and that's just a few, believe us).  Siray here is also a regular feature in magazines like Urban Ink and on the Cover of Rukus Mag. She is also an actress and is notable for her role in Savior (2012).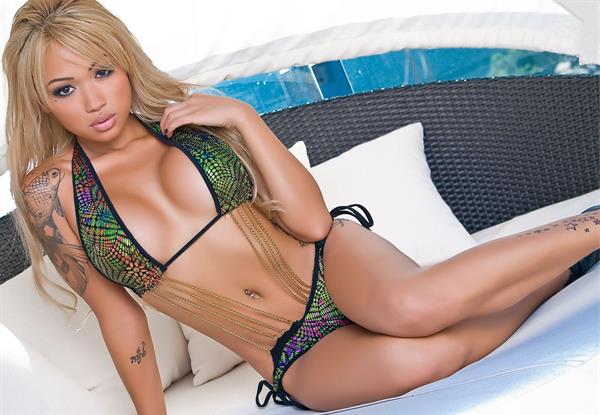 Apart from her modeling, Siray is a licensed stylist/beautician who has a lot of experience in hair, makeup, and nails.  She has done makeup work for magazines, fashion events, and auto shows.
Her Early Life
Siray Kong was born on March 2, 1984, in the refugee camps of Thailand.  She is part Thai and part Cambodian.  She grew up in Minneapolis, Minnesota but has since moved to California to pursue her modeling and styling career.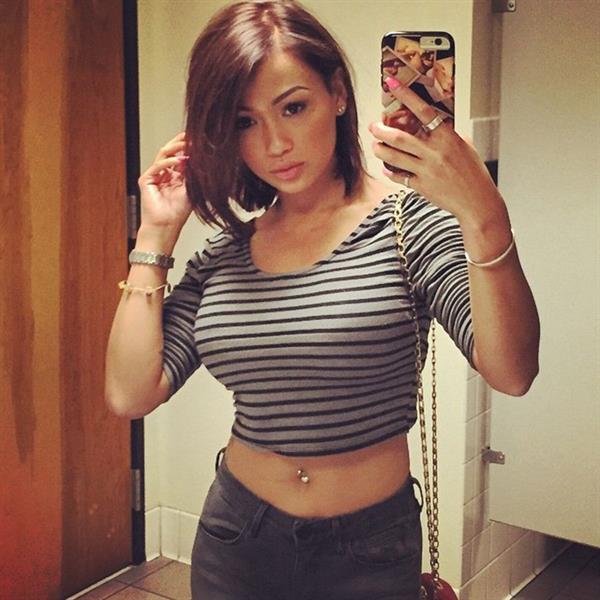 "My mother and I were sponsored by a church in Minnesota.  I was raised in the Twin Cities of Minnesota most of my life.  It was a lot easier for me to adapt to the living and culture of America but my mother, on the other hand, had a hard time.  I had to grow up fast to help my mother the best way I can."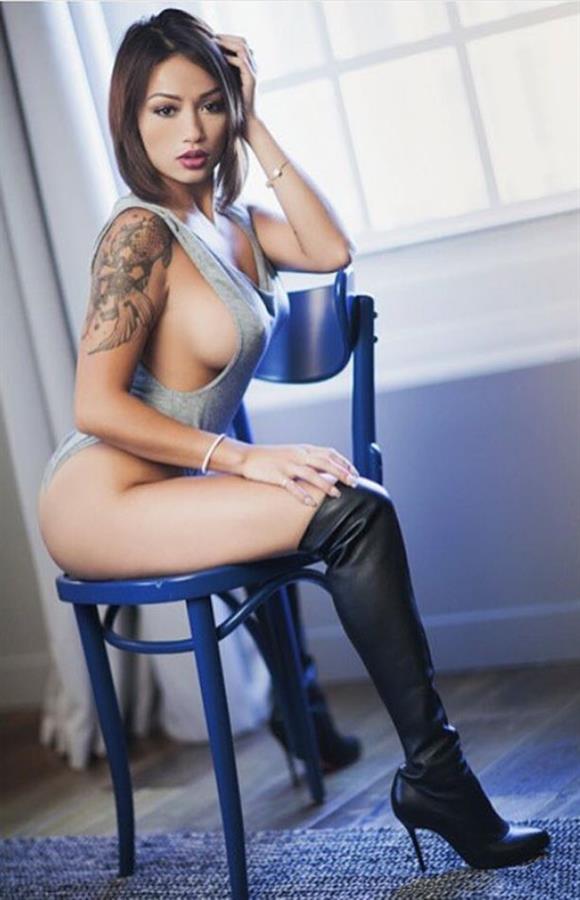 According to Siray, her mother's upbringing was tough and different (as it was in the early 80s Thailand) and she had no clue about this new life (when they moved to the US).  Siray, on the other hand, easily adapted the American culture as she was very young when they relocated.  She grew up admiring the western beauty and talent and that is why she became a stylist.
Facts and Trivia
Siray is artistic. In fact, she loves to draw and write poetry.  She is also a fan of reading and always carry with her self-improvement books.
When not busy with work, she usually goes fishing or just plain hangs out at the beach.  She also collects random coins she finds on the streets.
Her favorite flower is the sunflower and her two favorite colors are royal blue and purple.
She loves to cook and she likes Italian and Mexican food.  She is also a "coffee in the morning and red wine at night" type of girl.
Siray loves to cuddle and according to her, she wants a guy who can make her laugh and is very gentle and attentive to her feelings.
Oh, she also sings and is quite good.
"Singing is my outlet.  That, I discovered in church.  Music is the fuel to my soul and energy to preserve in this journey."
Siray also loves to create and design and since last year, she's working on her own swimsuit line.
"I have started my own t-shirt/tank line with screen print images of myself in a trendy hip style using great quality of materials."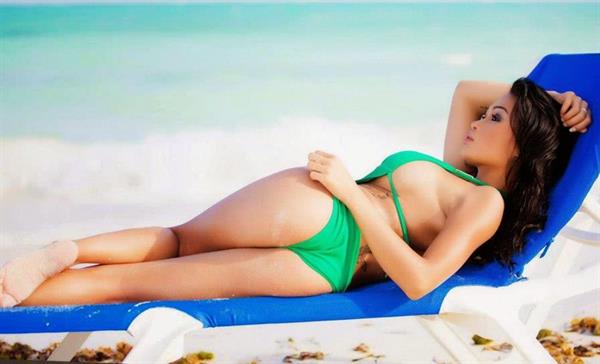 Siray cites her mother as her biggest inspiration ever.
Her Body Measurements
Siray Kong stands 5 feet, 1 inch and she totally rocks a 34D-24-34 figure.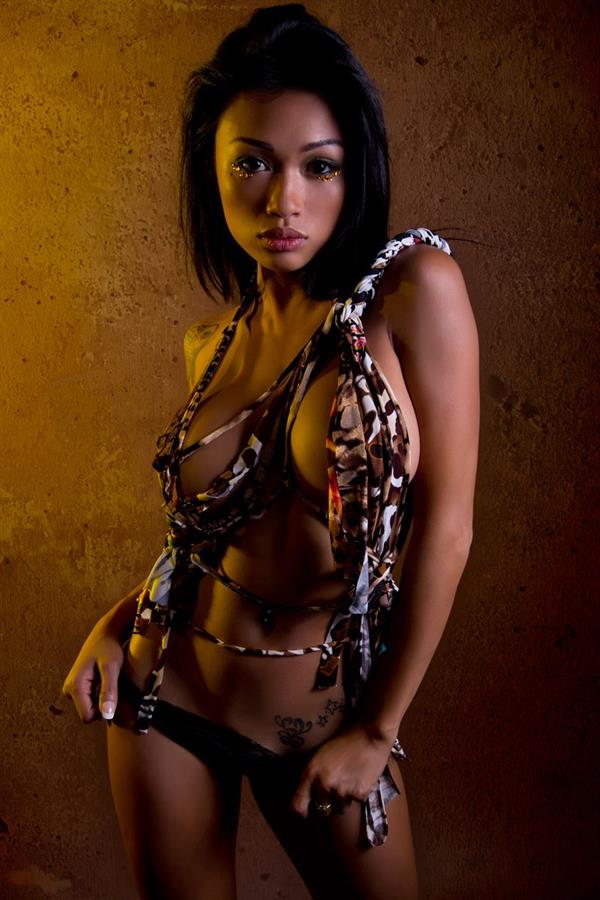 Siray Kong Pictures
Follow Siray on Instagram for her latest hot, personal uploads.
Also, do visit our Siray Kong page for more of her hot, hot looks.