Such a beautiful specimen this lady is.  She 's like a fairy who's…  She's like a fairy.  Sorry, my brain can't focus properly right now.  And yes, that is because of Vika Levina.  No, this doesn't involve raised libidos.  It's just that she's unbelievably beautiful…
This gorgeous woman can make you shed a few drops of tears if you see a picture of her on a gloomy winter's day.  And those are not sad tears.  Nope, not at all…
Who is Vika Levina?
Vika is an Estonian fashion model who came to the spotlight after her appearances in Victoria's Secret lingerie campaign.  She has also graced the covers and editorials of beauty and fashion magazines such as Female Indonesia, Dominical, and Schon.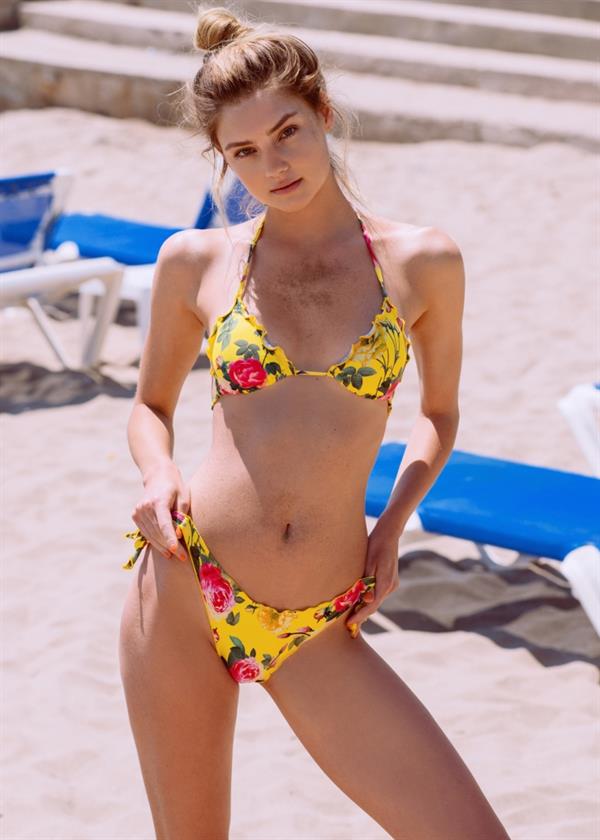 Her fresh, young look earned her international representations from agencies such as Wilhelmina (New York), IMG Models (Paris), Women / 360 (Milan), Elite (London), and Trend (Spain).
Her Early Life
Vika Levina was born on November 18, 1993, in Tallin, Estonia.  She also spent a good amount of her childhood in Potsdam, Germany.
Facts and Trivia
Vika made her debut in Victoria's Secret in November 2013 and from there, her career just took off.
She is also an ambassador of the nonprofit organization Beauty For Freedom.
Her Body Measurements
This green-eyed goddess stands 5 feet, 11 inches and she possesses a 34-24-36 figure.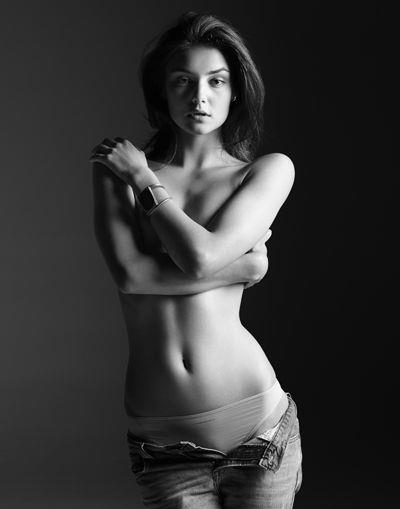 Vika Levina Photos
Follow Vika on Instagram for her latest pro shots, lifestyle pictures, and selfies.
Also, check out our Vika Levina page for a good amount of her pictures.
Oh, and here's a topless photo of her that you might want to see.  (Editor Note: well more than one actually)