"Ah, finally…"  You say?  Yup, we apologize for not featuring her in the previous years.  You see, she's already a treasure and a household name (to the hotness hunters)…  And we really didn't think she would need another feature…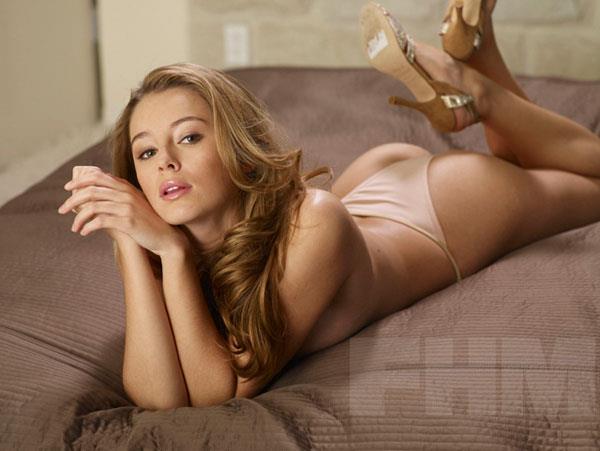 I remember the first time I saw Keeley Hazell's pictures.  It wowed me to the point of tears.  It was back in 2005 (I think) on the then cool Break.com (sorry, Break, had to tell the truth).  Keeley was deemed then, 'the girl with perfect boobs'.  Oh yes, I can still remember how she almost got me caught doing the deed by my mom.  Hey, I was in my teens back then (editor's note: No, you're not).
Who is Keeley Hazell?
Keeley is an is an English glamour model, musician, singer, and actress who first shot to fame after winning The Sun's Page 3 Idol competition in 2004.  Since then, she has become one of Britain's most successful glamour models, appearing on the covers of The Sun's 2006 and 2007 Page 3 calendars as well as a regular in publications like Nuts and Zoo.  She was also featured multiple times in FHM and was voted #2 in FHM 100 Sexiest 2006, as #2 in FHM 100 Sexiest 2007, as #3 in FHM 100 Sexiest 2008, voted #5 in FHM 100 Sexiest 2009, and #5 in FHM UK "100 Sexiest Woman" of 2010.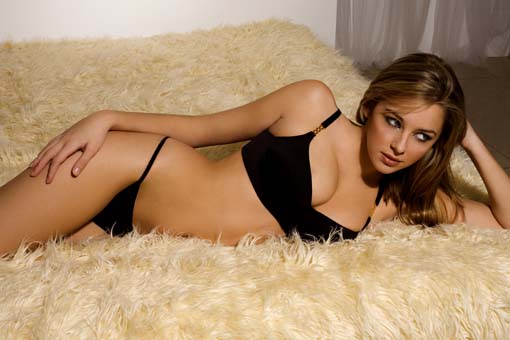 Keeley has also made numerous television appearances and has, more recently, focused on her acting career, appearing in films such as Horrible Bosses 2 (2014).
Her Early Life
Keeley Rebecca Hazell was born on 18 September 1986 in Lewisham, a suburb of London, England.  Her mother, Amber, and her father, Roy, separated when Keeley was 13.  She attended the Ravensbourne School in Bromley until she was 16.  At that time, her ambitions had already gotten the best of her and she dropped out, with dreams of becoming a Page 3 girl.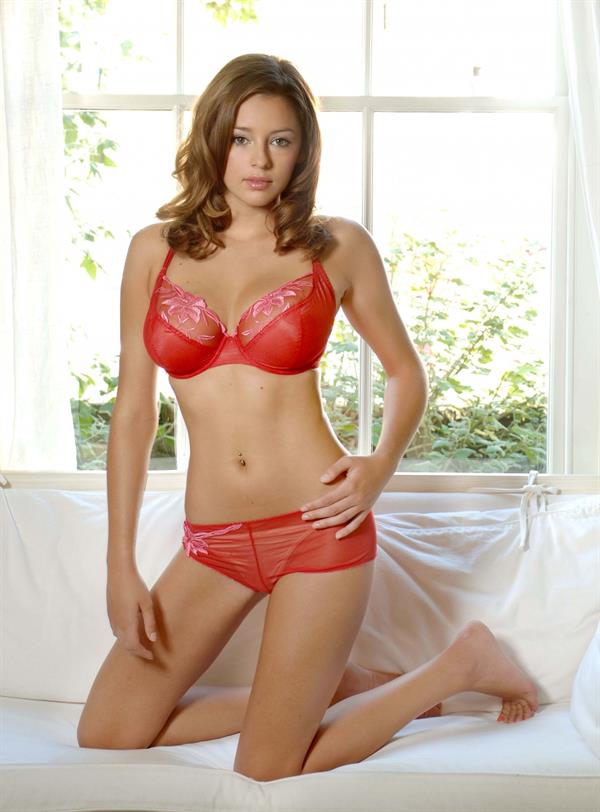 Since Keeley never finished school.  She eventually took courses at Lewisham College in fashion, drama, and psychology while she still waited for her big break.  She took a job as an apprentice to a hairdresser until she was of age to begin submitting her photos to The Sun. In the meantime, with the help of her co-workers, Keeley took some sexy photos of herself at age 17 and submitted them to The Daily Star's "Search for a Beach Babe" contest…
Modeling Career
Her big break came when she won The Daily Star's "Search for a Beach Babe" contest…  And in 2004, she was able to submit her photos to The Sun's Page 3 Idol contest, and also won the competition.  She was given 10,000 Euros in clothing and an exclusive, one-year modeling contract with The Sun.  After her contract was complete, Keeley went on to appear in other men's publications.  She did continue to pose for The Sun as well.  However, she rejected an offer from Playboy, as she felt uncomfortable with it.
In June 2005, Keeley appeared on the front cover of Maxim magazine.  She also appeared on the front cover of FHM in September 2005.  The following year (in January), she appeared on the front cover of Loaded magazine.
In 2008, Keeley and agent Ginny Mettrick co-founded a modeling agency called Muse Management.  In 2009, according to the August edition of Loaded, it was said that Keeley had given modeling up to pursue a career in acting and that she was in the U.S. receiving acting lessons.  Her last appearance on Page 3 of The Sun was on September of the same year.
In January 2013, Keeley made a modeling return by gracing front covers of the July issue of FHM.  Unfortunately, it was also her last where she reiterated her retirement, as well as showed off what appeared to be drastically reduced breasts.
Acting Career
In 2006, Keeley had a small role in the full-length version of Cashback, playing "Frozen Girl in Sainsbury's" in 2006…  But that was about it…
Until 2009, when she moved to Los Angeles, California to pursue her acting career.  Her acting resume has increased substantially since.  The following year, Keeley had her first lead role in the short film Venus and the Sun.  The movie is a comedic retelling of Ovid's myth, Venus and Adonis.  She also had a small role in the film Like Crazy, which won both the Grand and a Special Jury Prize at the 2011 Sundance Film Festival.  In 2012, Keeley had a supporting role in the British gangster movie St George's Day, which was directed by Frank Harper.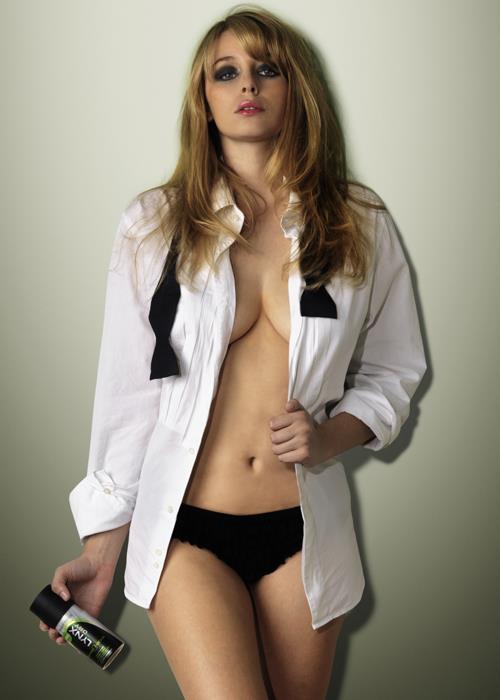 Keeley starred in the 2013 comedy film Awful Nice and the 2015 horror film Whispers.  Also in 2015, she landed a role in E!'s first scripted drama, The Royals, as 'Violet'.  She also appeared in the 2016 short film Queen of Hearts and did an appearance in the 2018 TV Movie 'Vows of Deceit'.
Outside Entertainment
Keeley was hailed by Conservative leader David Cameron in December 2006 as an "environmental hero" for her campaigns in The Sun, giving environmental tips such as turning lights off during the day.  She was named alongside the likes of David Attenborough, Prince Charles, and Arnold Schwarzenegger in the Tories' list.
She also backed a major breast cancer awareness campaign for Breakthrough Breast Cancer.  The campaign, called TALK TLC, aimed to promote Breakthrough's breast health message about the need to be aware of the signs and symptoms of breast cancer.  Keeley also signed up to take part in the Breakthrough Generations Study consisting of 100,000 women and spanning 40 years; the study aims to be the largest and most comprehensive of its kind.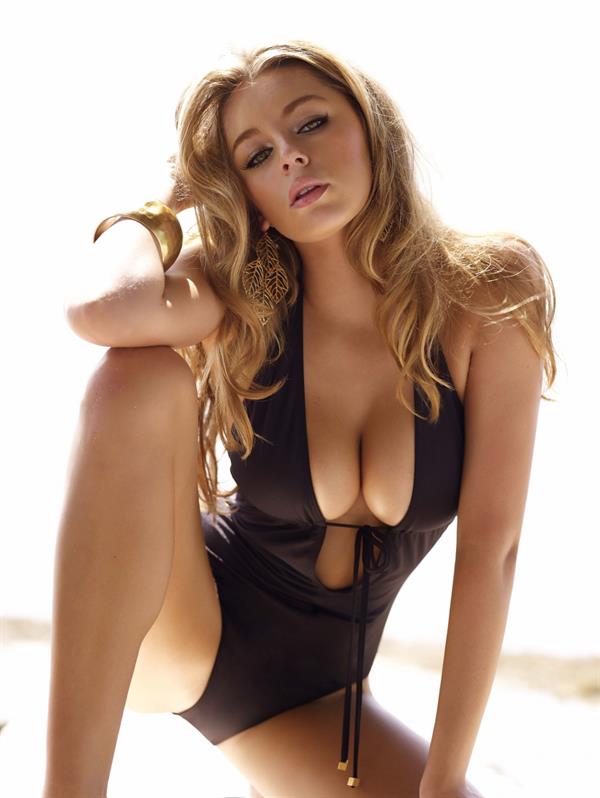 Keeley has also appeared naked in advertising posters for PETA.  She has been quoted as saying:  "Once you learn how the fur trade treats animals, it's impossible to think of wearing fur as sexy or glamorous." and "I believe that killing animals for vanity is wrong."
Facts and Trivia
Keeley auditioned twice for the role of Anastasia in the film Fifty Shades of Grey.
She was the face of Sony Computer Entertainment Europe's Formula One 06 video game for PlayStation 2, PlayStation Portable, and F1 CE for PlayStation 3.  She was also the face of MotorStorm: Pacific Rift for PlayStation 3.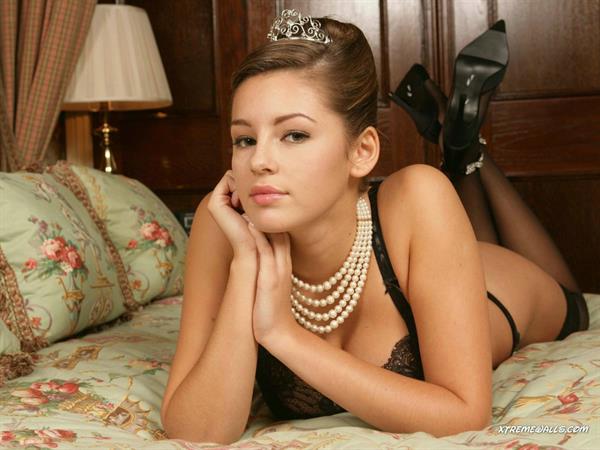 In 2007, Keeley and IT expert Gary Schwartz co-presented 'Byte Me TV'.  The said online program explains technology in an easy (to understand) way.
In 2008, Hazell appeared in the BBC Three documentary Page, 3 Teens.  The same year, she released a pop music single called 'Voyeur'.
Her Body Measurements
This goddess stands 5 feet, 6 inches and she maintains a rockin' 32F-24-36 figure.
Keeley Hazell Photos
Follow her on Instagram for her latest personal uploads and other lifestyle shots.
Also, be sure to check out our Keeley Hazell page for a good amount of her photos.
Oh, and here's a good number of her nudes.  Enjoy!