This next feature right here is the rumored girlfriend of Batman err Ben Affleck.  So yeah, ogling shamelessly might put you to Arkham. Kidding aside… there was a time in my life when the only hot woman out there is Shauna Sexton (yup, that lasted for more than a week).  Oh, and you can't blame me for thinking that…
Yup, that hottie above can make you forget all the other hot women for a time…  Because she can conquer all your fantasies, again, for a time.  And that is truly something.
Who is Shauna Sexton?
Shauna is an American model, social media personality, and full-time veterinary technician who came to the spotlight after appearing as the 'Playboy Playmate of the Month' in May 2018.  Apart from her appearance as 'Miss May', she has also been featured on Playboy for various blogs and photo shoots.  She is also famous for sharing her personal lifestyle and photo blogging.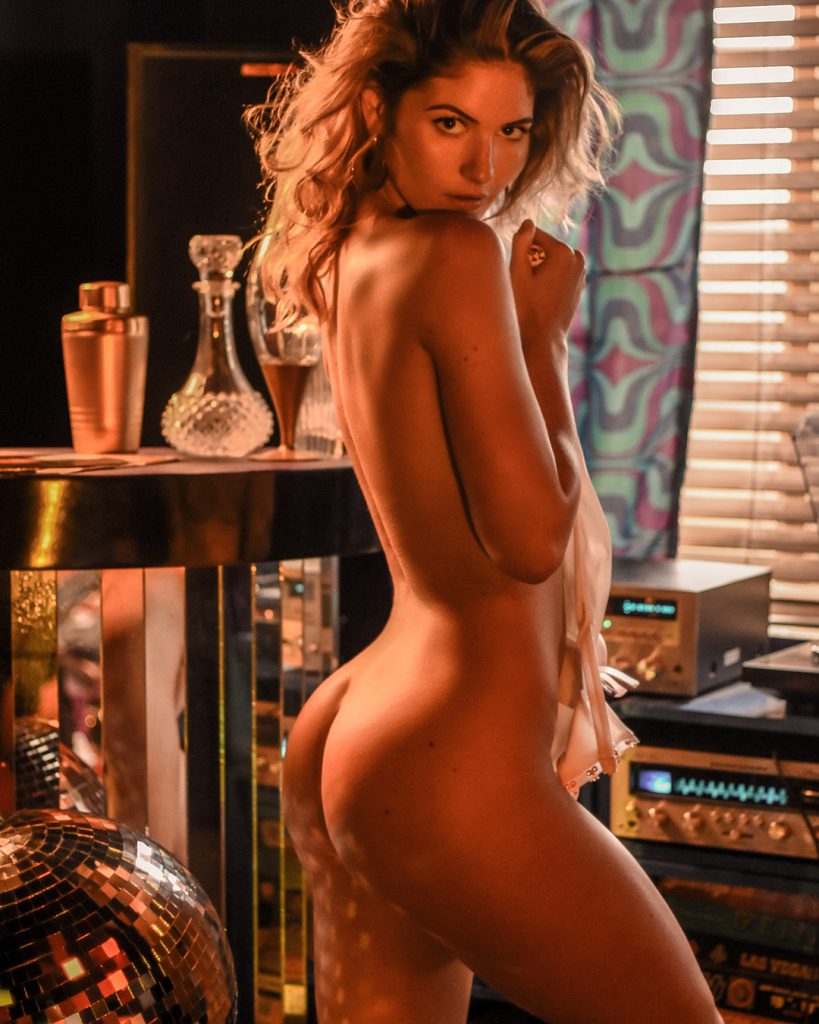 Her Early Life
Shauna Sexton was born on January 20, 1996, in Virginia Beach, Virginia.  Her father served in the US Navy from 1991 to 2011.  She is the youngest daughter of her parents and has two older sisters named Tabetha and Raven, and a younger brother named Luke.  She initially attended Floyd E. Kellam High School in Virginia Beach with her sister Tabetha, but later went to East High School in Denver, Colorado, from where she completed her graduation.  After school, she and her family moved to Los Angeles, California. She took training as a veterinarian technician for a year and later moved up to surgery.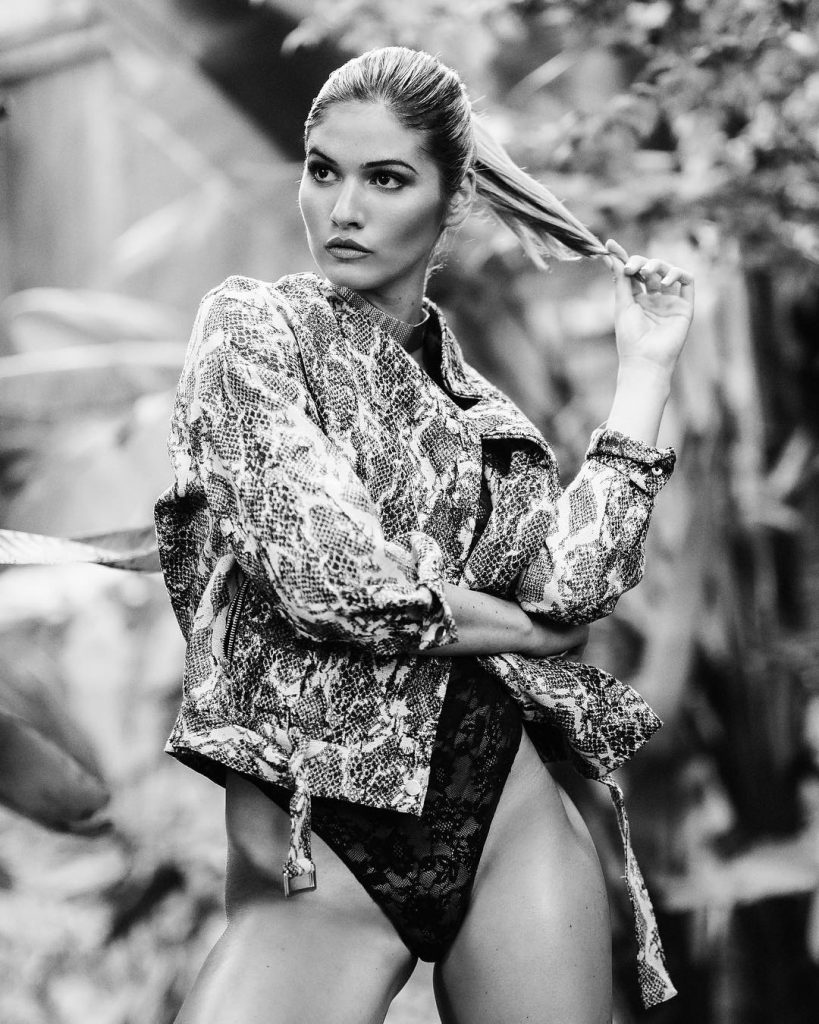 Modeling Career Start
Shauna, aside from her chosen career also worked as a model as a side job and often posted pictures on her Instagram.  One of her earliest recognition as a model came after she was selected as the 'CoverGirl of the Month' for December 2014 on a certain website.  As 'Miss December', she was also interviewed by the website, which was published alongside a series of gorgeous pictures of her.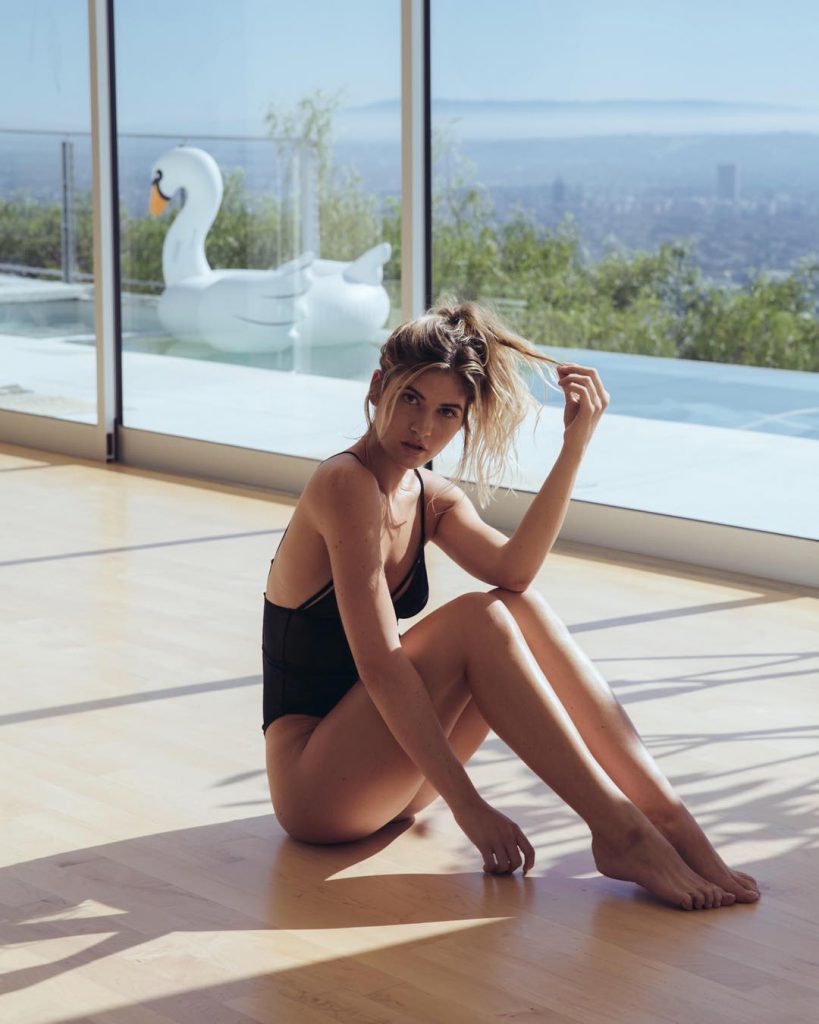 In the mid-2018, Shauna gained widespread attention when she was selected as the 'Playboy Playmate of the Month' in May and made news headlines in August after being spotted having dinner with actor Ben Affleck following his 46th birthday.
Outside Modeling
At the age of 17, Shauna began her career by working as a Level 1 Trainer cum (must. resist. pun.) Receptionist at Crossfit Stapleton. After working there from June 2013 to May 2014, she joined the Obs Seafood restaurant as a server at tables.  In December that year, she got the position of Veterinary Surgical Doctors Technician at Skylos Sports Medicine and worked there till June 2017.  She then moved to Veterinary Specialty and Emergency Center (VSEC) of Thousand Oaks as a Veterinary Surgical Technician.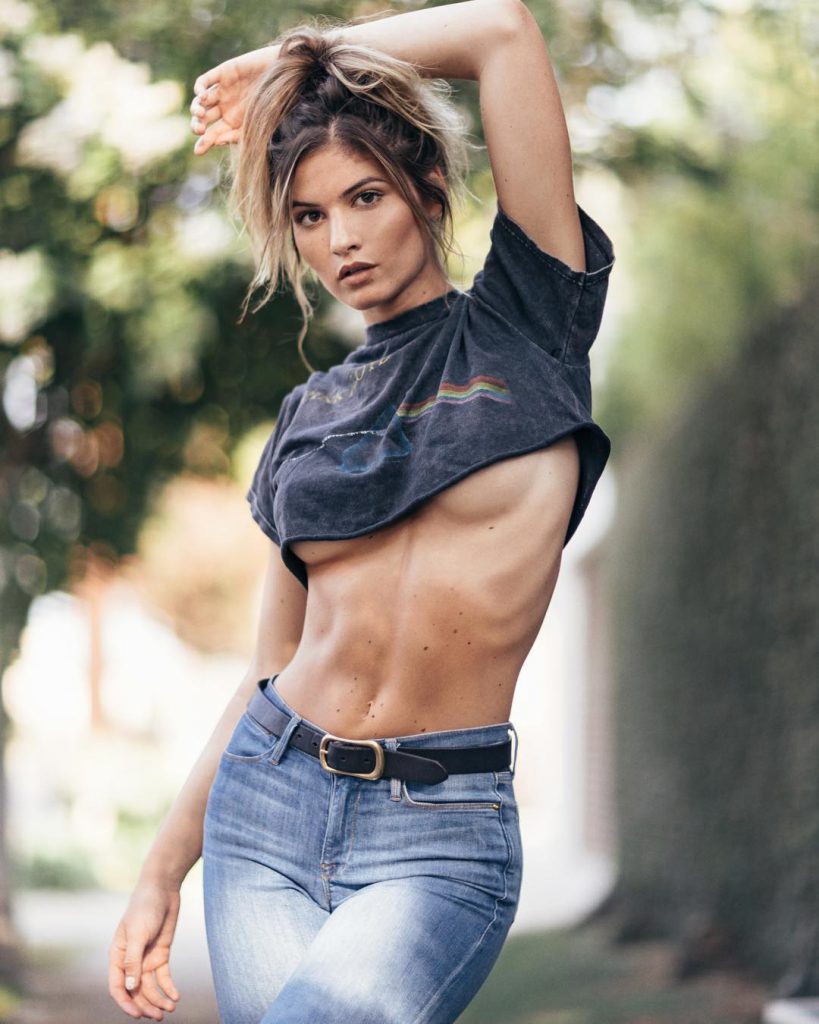 "I'm good at working under pressure.  I started in this field when I was about 16.  After my first experience in surgery, I realized working fast-paced and under pressure is for me.  Whatever requires me to move quickly and freely is intriguing.  I love surgery more than anything."
Facts and Trivia
On August 17, 2018, Shauna was spotted having dinner with Ben Affleck at Robert De Niro's restaurant, Nobu in Malibu.  Three days after, she was spotted once again with Affleck, this time riding shotgun in his Range Rover as the two hit up a Jack In The Box in Santa Monica.
Shauna's dedication to keeping her body in shape is just inspiring…  You see, she's up at 5 a.m. every day to hit the gym.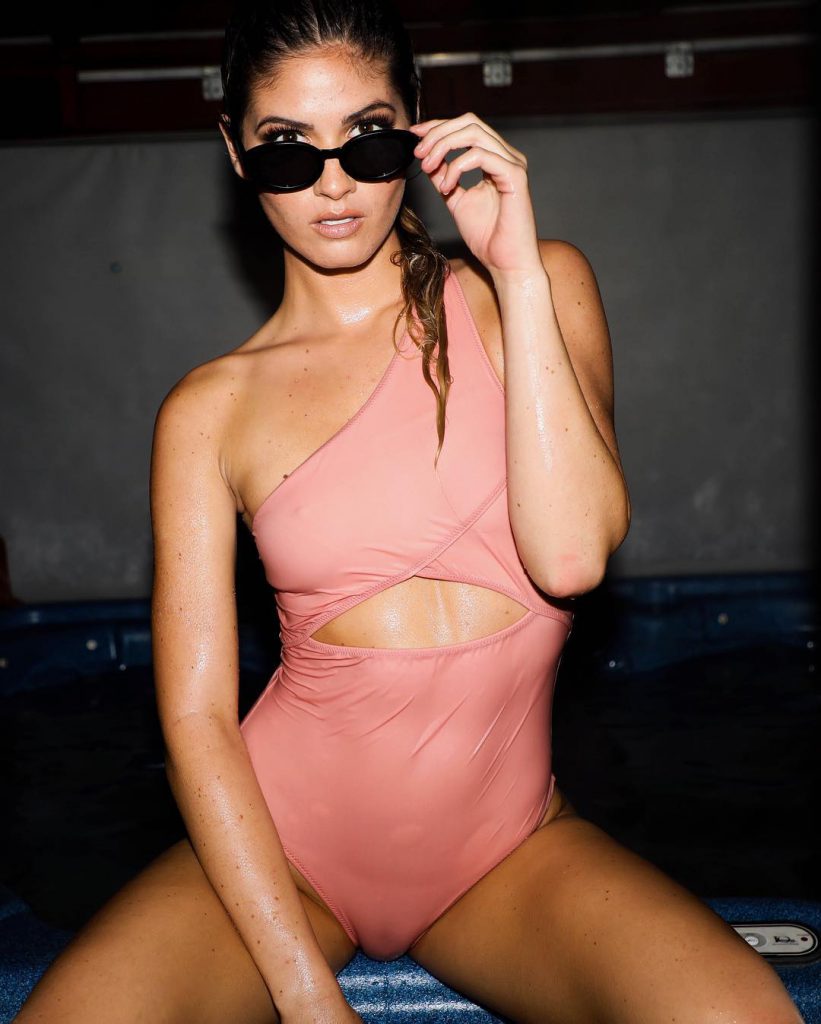 "If I'm not working, I'm working out.  I do a lot of high-interval training and incorporate cardio."
And though she takes good care of her figure, she's also not afraid to admit that she loves fast food.
"I eat like an NFL linebacker. You can throw tacos in front of me along with a McDonald's cheeseburger and I will destroy it."
And, when it comes to drinking alcohol, Sexton's tastes skew to the barrel-aged variety.
Shauna also loves whiskey and soda. Oh, yea, and a little bit of Bourbon.
Her Body Measurements
Shauna Sexton stands 5 feet, 7 inches and she rocks a 34-26-35 figure.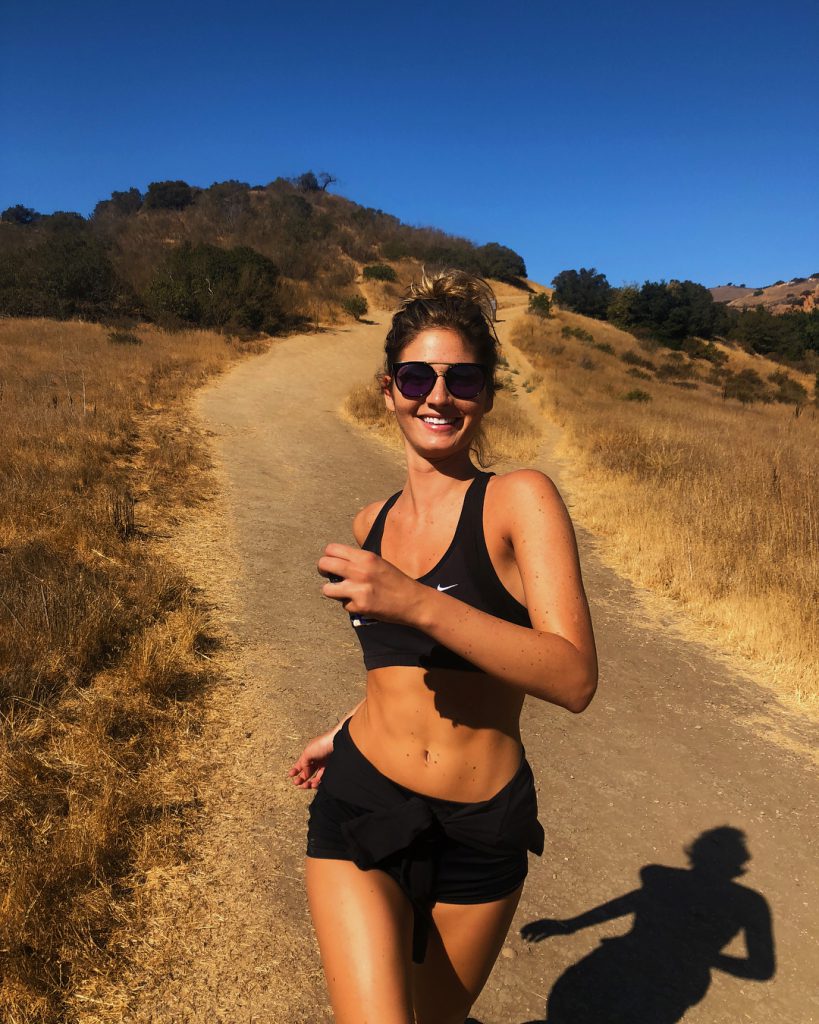 Shauna Sexton Photos
Follow Shauna on Instagram for her latest beautiful uploads.
Also, don't forget to visit our Shauna Sexton page for a good amount of her pictures.
We also have a few of her nudes here but…  Please, don't tell Batman.