Now, this timeless babe, you will never forget.  Oh, the timeless beauty she possesses is like a De Beers diamond…  It just stays forever.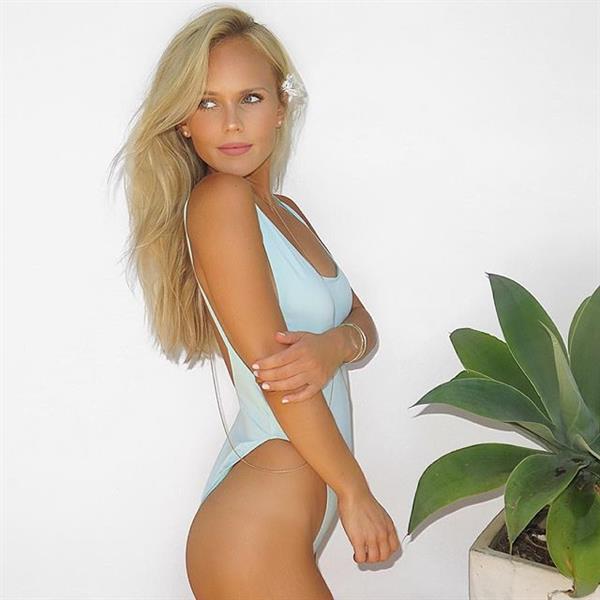 Yup, Hilde Osland's classy and classic hotness is our feature for today.  And boy, you are in for a real treat.  But before we ogle at her pictures, how about we get to know her a little bit more.  That we, we may fully understand the real beauty hidden beneath that beautiful skin.  Oh, what the heck am I saying?  Let's just get on with the hotness!
Who is Hilde Osland?
Hilde Osland is a Norwegian Instagram celebrity, model, singer, and dancer.  She is currently is calling Australia home.  The multi-talented social media influencer was first seen in Disney's hit TV show 'As the Bell Rings' (2009).  She also participated in the sixth season of 'Idol Norway' and reached in the top forty.  Hilde is also credited with being part of the performing arts institute Patrick Studios.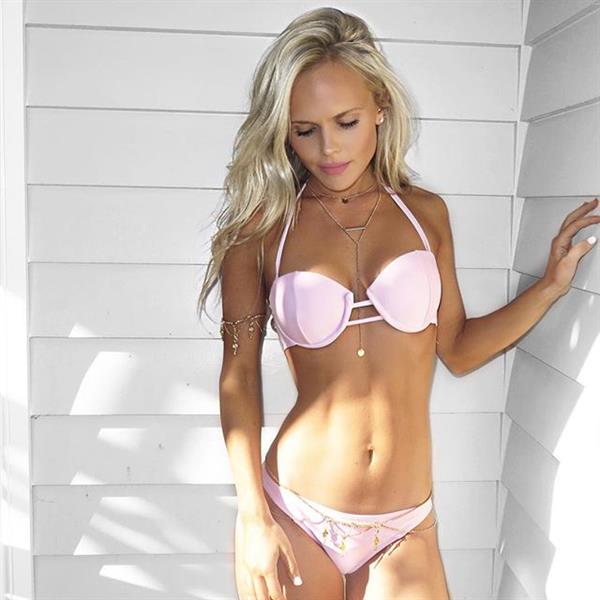 Oh, aside from her love of music, she's also got a love of fashion and has turned that into a business.  You see, ever since joining Instagram and after gaining a massive following…  That online success she found allowed her to extend her entrepreneurial ventures to online shopping with sites like 'buymyclothes.com'.
Her Early Life
Hilde Osland was born on September 8, 1987, in Brevik, Telemark, Norway. She grew up in Bergen, Norway and later moved to Melbourne, Australia.  She studied 'Bachelor of Business' in Accountancy from RMIT University in Australia.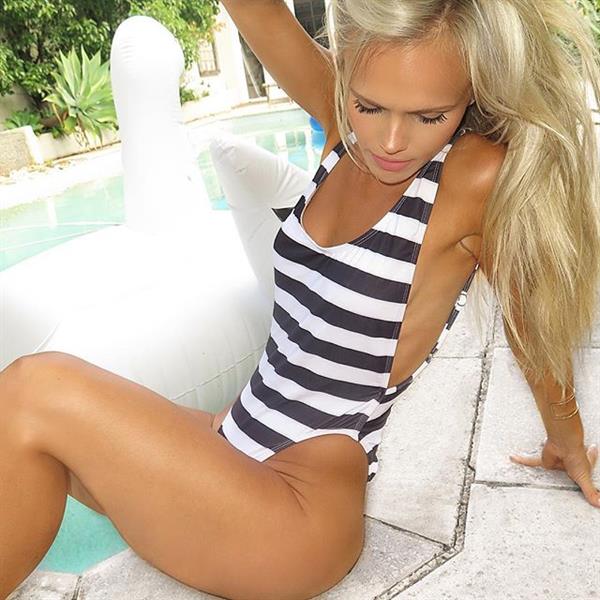 Career Journey
Hilde was born to be a singer and dancer despite being quietly spoken.  With aspirations of becoming a full-time singer, Hilde started her journey by auditioning for the sixth season of 'Idol Norway', in 2011.  She performed the song 'Some Kind Of Wonderful' by Joss Stone for her auditions and was given the ticket to move forward.  Her performance and vocal abilities were praised by the judges.  She eventually bowed out of the competition after reaching top 40 but her biggest gain was a loyal fan base.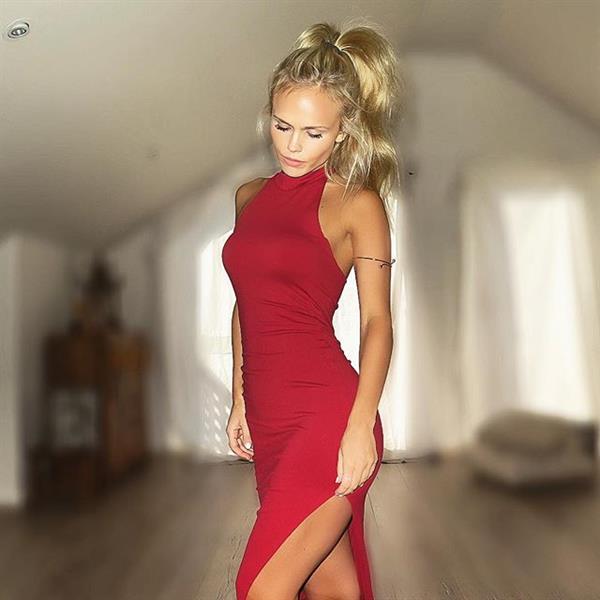 For the next few years, Hilde focused on her studies but continued making cover videos on her eponymous YouTube channel.  Fans of 'Idol Norway' started subscribing to her channel. Although she stopped posting videos in 2015, she didn't stop singing and now releases covers like 'Marry You – Bruno Mars' etc. on her Instagram page.
Social Media Stardom
Blonde beauty Hilde Osland started her Instagram account to promote herself after she starred in Norwegian Idol.  Her love for fashion slowly took over, as her account became a mix of fashion, music, and lifestyle.  And that Instagram account of hers was one of the best career decisions she's ever made.  You see, fan-following really started to blow up since she started posting fashion and lifestyle-related images.  More followers meant that she started getting attention from boutiques, designers, fashion brands, and others.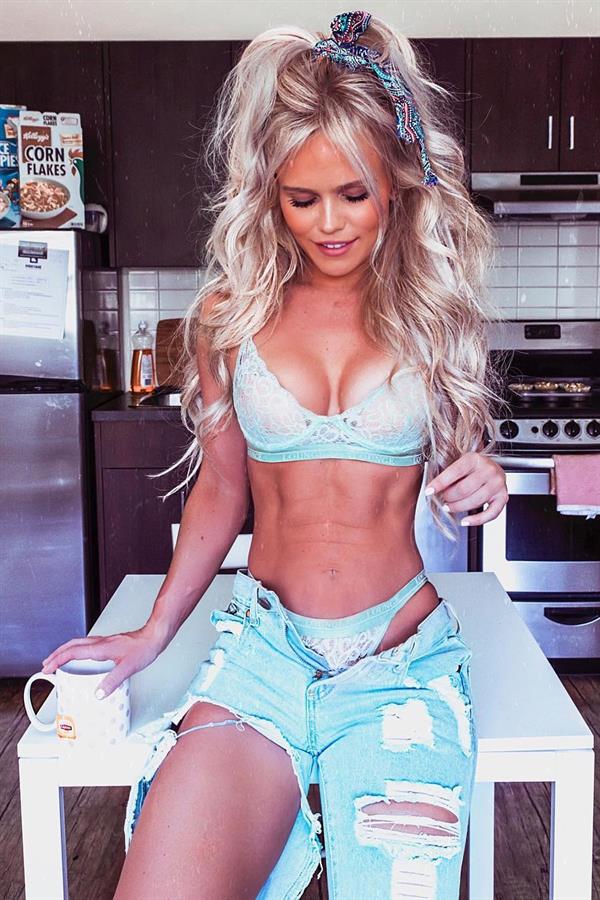 Oh, and that also clearly worked to her advantage as her bikini and lingerie posts have been viewed millions of times.
With brands like 'Miss Holly', 'Mura Boutique', 'OneByOne', 'ASOS', 'Zanic Boutique', 'White Fox', and many others lining up to get her to wear their designs…  But it's not just her fashion sense that engages the admiration of new followers.  Hilde doesn't focus on high-end brands. Yup, what sets her apart is that most of her fashion and clothing choices are affordable for everyone.
Facts and Trivia
Aside from singing, Hilde is also a trained dancer specializing in Ballet, Jazz, and Tap dancing.
She has been dating longtime boyfriend James Lewis Foster, who is also her photographer.  The couple often posts pictures of each other and together on their respective Instagram pages.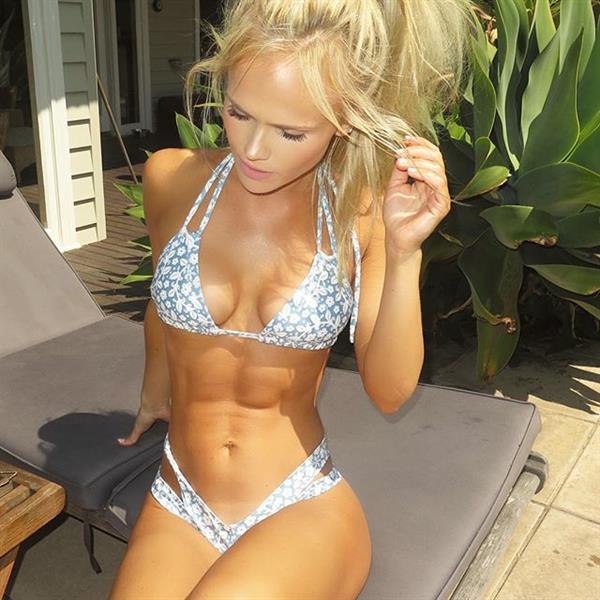 Her Body Measurements
Hilde stands 5 feet, 3 inches and she has a 31-23-31 (cup size unknown) figure.
Hilde Osland Photos
Follow Hilde on Instagram for her newest pro shots and lifestyle pictures.
Also, don't forget to check out our Hilde Osland page for more of her.