Oh, you got to love this woman's all-American hot looks.  No wonder she's the (last) bride of our guru.  Yup, the one, the master…  Hugh Hefner.  You'll just love her cowgirl-like (not the position) pretty face and her super sizzling body.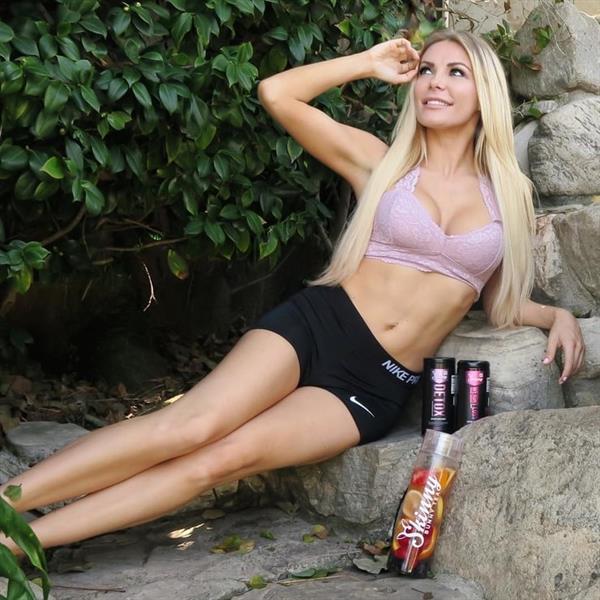 Hugh is truly a very lucky guy.  Oh, and we are, too…  As we're all going to ogle at Crystal Harris Hefner's photos after in a little while…  Let's get to know this very hot woman first.
Who is Crystal Harris Hefner?
This timeless bombshell is an English-American glamour model, musician (singer), fashion designer, and fashion blogger.  She is famous for being the third wife of the 'Playboy' founder and icon Hugh Hefner.  Crystal was also the Playboy Playmate of the Month for December 2009.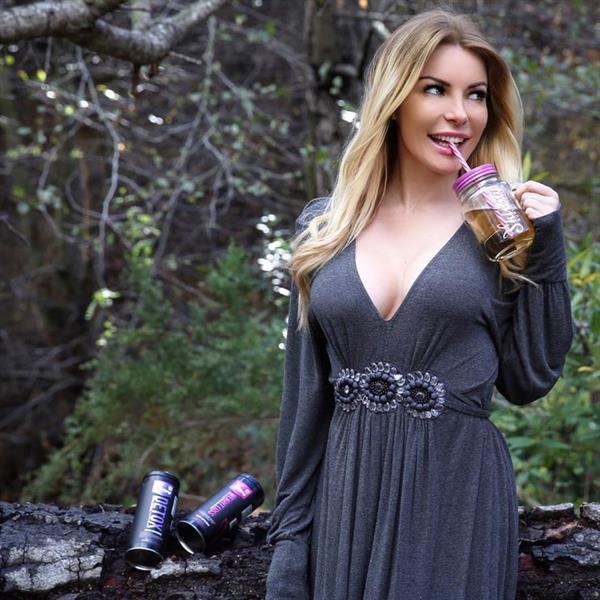 Her Early Life
Crystal Harris was born to British entertainers, (singer/songwriter) Ray Harris and his wife Lee Lovitt, on April 29, 1986, in Lake Havasu City, Arizona, USA.  Just after her birth, her family moved to West Bromwich in England but later moved back to the US when Crystal was 7.  They settled in San Diego, California where Crystal grew up with her older sisters.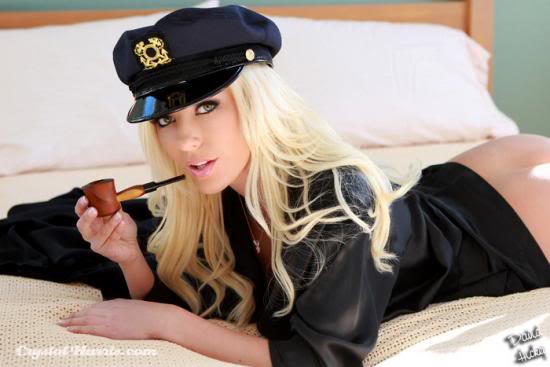 Crystal attended La Jolla High School and then majored in Psychology at San Diego State University.
She was introduced to the entertainment industry by her father who worked in the same field.  After completing her school education at La Jolla High School, she graduated with majors in Psychology from the San Diego State University.
Career Start
Crystal Hefner was introduced to the entertainment industry by her father.  However, it was during her college days that she stepped into the world of modeling.  In 2008, while she was attending a party at the Playboy mansion, she met Playboy founder Hugh Hefner.  Later that year she appeared on the magazine s 'Co-Ed of the Week'.  The following year, she made appearances in the reality show 'The Girls Next Door'.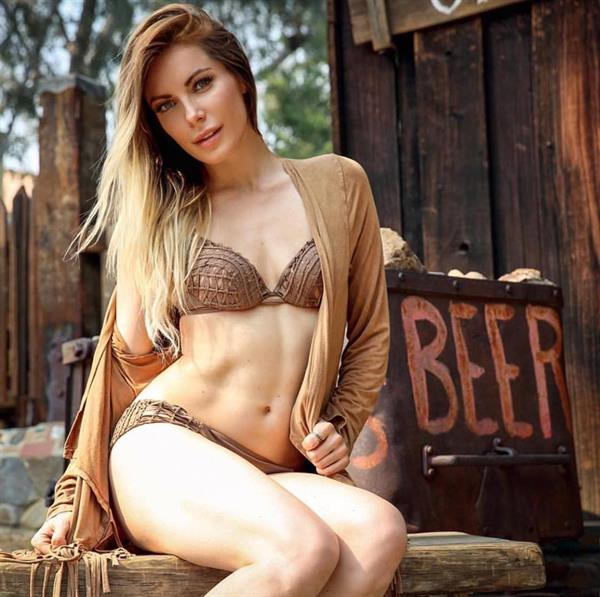 In 2010, Crystal signed a contract with Organica Music Group, a division of the Universal Music Group.  A year after, her debut single, 'Club Queen' was released.  The next year, she worked in collaboration with Australian designer, Vanessa Bryce, who is also the owner of Veve Glamor Swimwear, and designed a new range of swimwear.
Romance With The Icon
She and Hugh Hefner began a romantic relationship in 2009 (a year after they first met) and by December 2010, had become engaged.  However, in 2011, she called off the engagement 5 days prior to the wedding date.  Later that year, the couple reconciled and tied the knot on December 31, 2012.  The marriage was solemnized in a private ceremony that was held at the Playboy mansion.  As of the time of the marriage, she was only 26 whereas he was 86 and she was his third wife.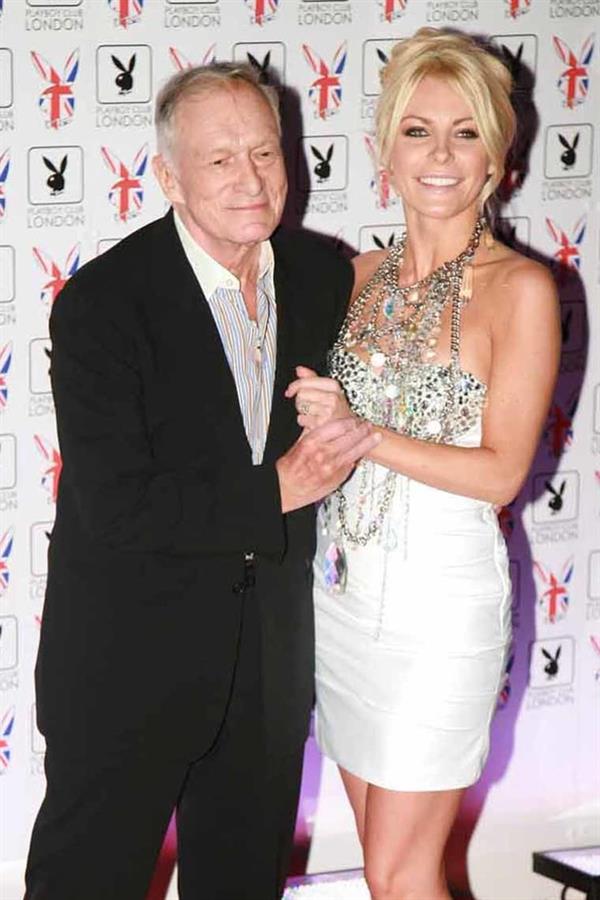 Controversies
In March 2016, Crystal announced via Instagram that she was diagnosed with Lyme disease and toxic mold.  She also shared that she is a victim of several health issues due to her breast implants that she got done in 2008.  She was then diagnosed with Breast Implant Illness, a condition where silicone and saline break down and damage the person's body.  Other health problems that she suffered because of the condition were an intolerance to food/beverages, joint pain, cognitive dysfunction, fatigue, hair loss, low levels of immunity, infections and a few others.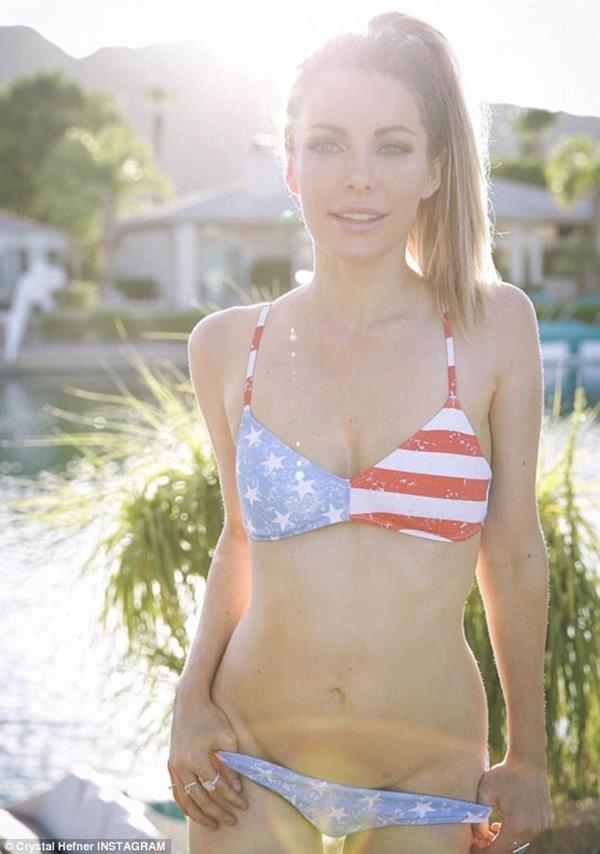 Later in 2016, she got her implants removed and also shared a public statement that she could almost feel immediate relief in her health.  Following a painful experience with her implants, she took up the initiative of raising awareness and also became an implant activist.
Facts and Trivia
Besides her enthusiasm for making music, Crystal is greatly enthusiastic about all animals.  On New Year's day 2014, she was the star fascination on the Beverly Hills Pet Foundation Float.
In 2014, she released a collection of intimates, athleisure, and loungewear which was being co-designed with designer Rhonda Shear.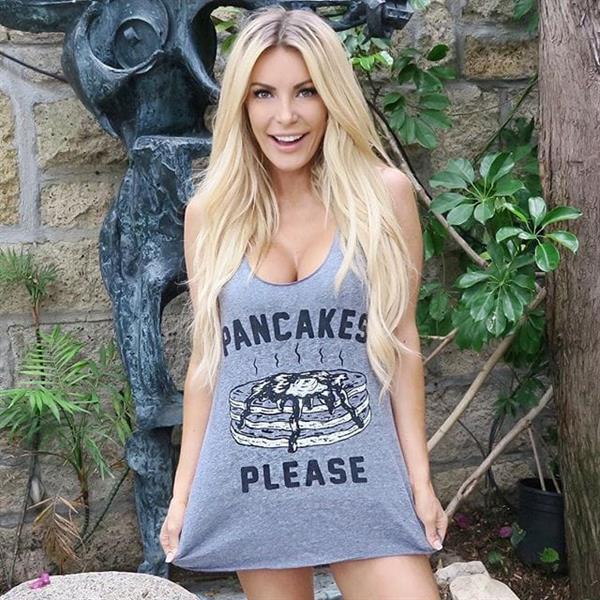 Crystal Hefner also identifies herself as an adventure and travel blogger and shares her travel experiences on her official website crystalhefner.com.
Her Body Measurements
Crystal Harris Hefner stands 5 feet 6 inches and she possesses a seductive 34B-25-35 figure.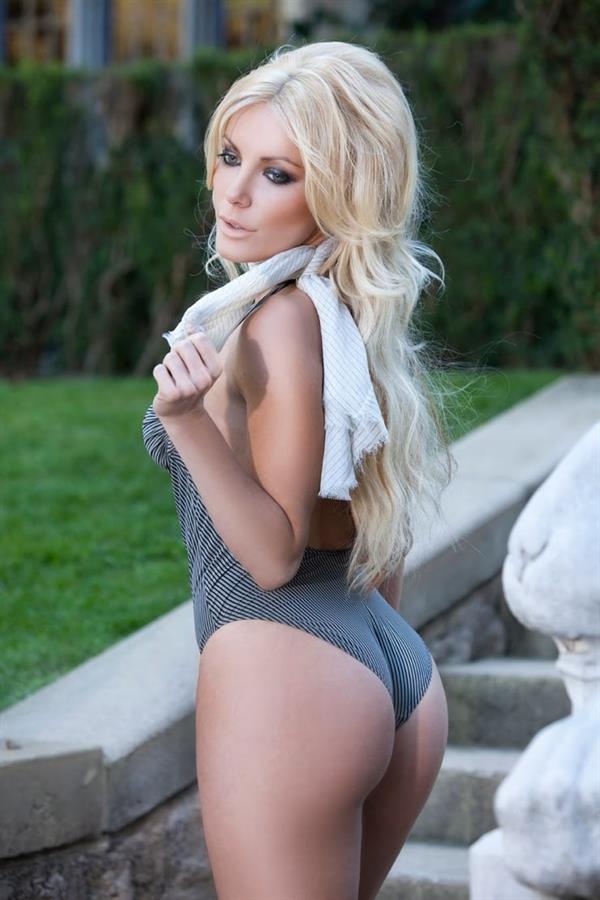 Crystal Harris Hefner Photos
Join her over 3.3 million followers on Instagram for her latest personal uploads.
Also, do check out our Crystal Harris Hefner page for more of her.