Blac Chyna is a fantasy to a lot of people, readers.  And yup, that includes both men and women.  And the reason for that is, she looks like a freak in bed.  I am not being disrespectful, I'm just stating the obvious.  And yeah, that is considered a compliment nowadays. So here, and take long good ogle at her and tell us what you think…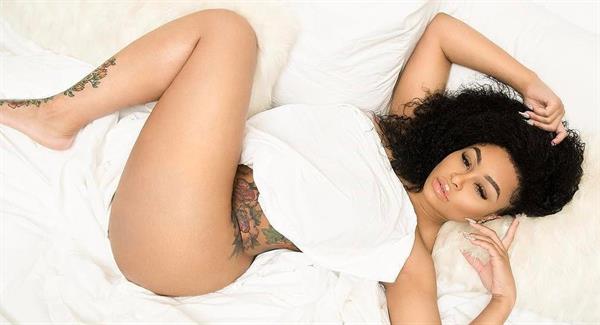 Those curves are killer, eh?  Yup, imagine holding those in a steamy, sweaty situation.
Who is Blac Chyna?
Blac Chyna is an American model and TV personality who gained more fame when she became close friends with Kim Kardashian.  She is also producer and actress and is notable for Percentage (2014), DGK: Parental Advisory (2012) and Tyga: Rack City (Version 1) (2011).  She also appeared in Nicki Minaj and Kanye West's music video for "Monster." Today she has a massive fan following of 15 million followers on 'Instagram' and 702,000 followers on 'Twitter'.
Her Early Life
Blac Chyna was born Angela Renée White on May 11, 1988, in Washington, DC to Shalana-Jones Hunter (Tokyo Toni) and Eric Holland.  She attended Henry E. Lackey High School and later studied at Johnson and Wales University in Miami.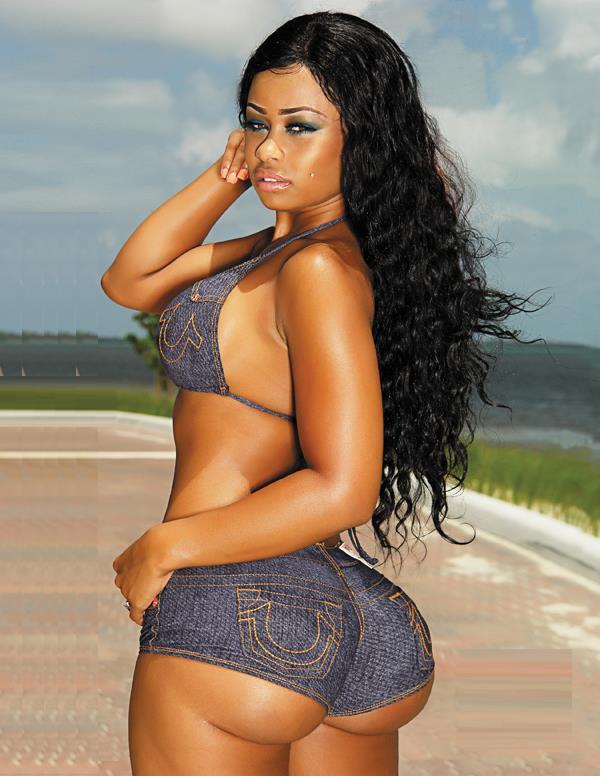 Career Journey
Before becoming a model, Blac Chyna began stripping in Maryland to pay for college tuition. While attending Johnson & Wales University in Miami, she resumed stripping but was too exhausted to attend classes.  She dropped out after repeatedly falling asleep in class, focusing instead on stripping and modeling. It was in 2010 when she first signed a deal with Dimepiece magazine and posted on its cover page.  She was immediately offered another project with 'Straight Stuntin Magazine' and then on to an offer from 'Black Men's Magazine' giving her considerable fame.
Her popularity erupted when the hip hop/ rap singer Drake dropped her name in the song 'Miss Me' in 2010.  The same year, she began growing her followers on social media into millions and ended up playing the stunt double of Nicki Minaj in the music video 'Monster' alongside Jay-Z and Rick Ross.  With her rising success, she was named the 'Model of the Year' at the 'Urban Model Awards' in 2011 and was cast as the lead model/artist for the single 'Rack City' by Tyga, eventually leading to a romantic involvement with him.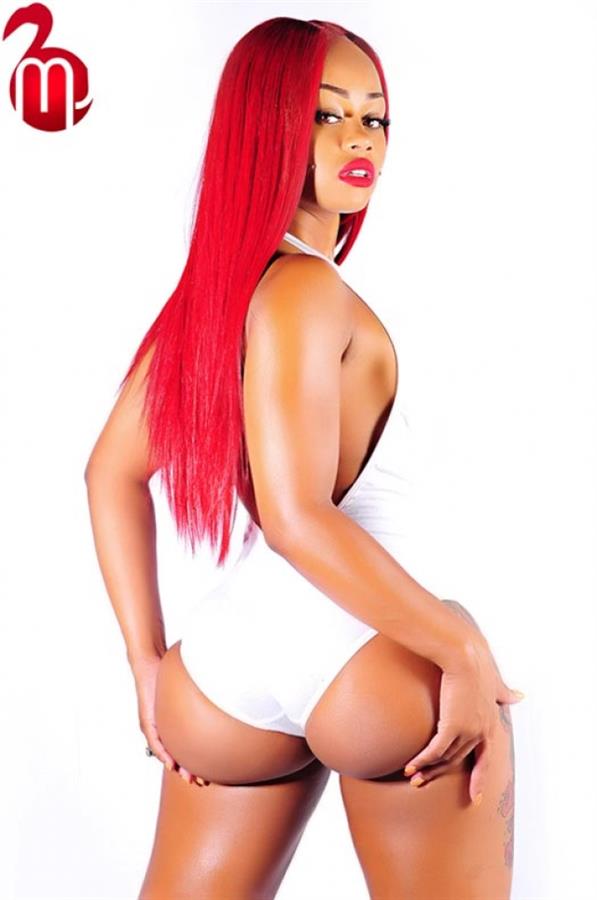 In 2012, she again posed for 'Black Men's magazine' and was titled 'Eye Candy of the Month' by 'XXL Magazine'.  Blac Chyna has also posed for 'Urban Ink' and 'Smooth Girl' magazines.  She once again became the talk of the town in Nicki Minaj's single 'Come On A Cone' with an appearance in the music video.  In 2013, Blac launched her own brand called '88fin' and also graduated from 'JLS Professional Makeup Artist School'.   Simultaneously she launched her own line of lashes called 'LASHED by Blac Chyna'.  In February of the following year, Blac purchased a beauty bar in Encino, Los Angeles, offering makeup courses and also offers beauty services.
Facts and Trivia
During her career as an exotic dancer, she went by several names including Dora Renée and Cream before ultimately settling on Blac Chyna, which she borrowed from a customer.
Blac met rapper Tyga at the F.A.M.E. tour after party and soon after started a relationship with him (from November 9, 2011, to 2014).  She had a son with Tyga named King Cairo Stevenson.  The two split in 2014 when he reportedly began a relationship with Kylie Jenner.
Blac met Robert Kardashian in January 2016 and both became a couple soon after.  Three months later Rob Kardashian announced his engagement to Blac on 'Instagram' and by May he announced that they were having a baby.  The couple welcomed their daughter, Dream Renee Kardashian on November 10, 2016.  But only a month after, the couple split.  They reconciled a few days after but separated again in February 2017.
In July 2017, Robert posted sexually explicit photos of Blac Chyna onto social media.  This action led Chyna to obtain a temporary restraining order against Robert.  Since then, she has briefly dated rapper Playboi Carti in 2017, rapper YBN Almighty Jay in 2018, and later boxer Devin Haney.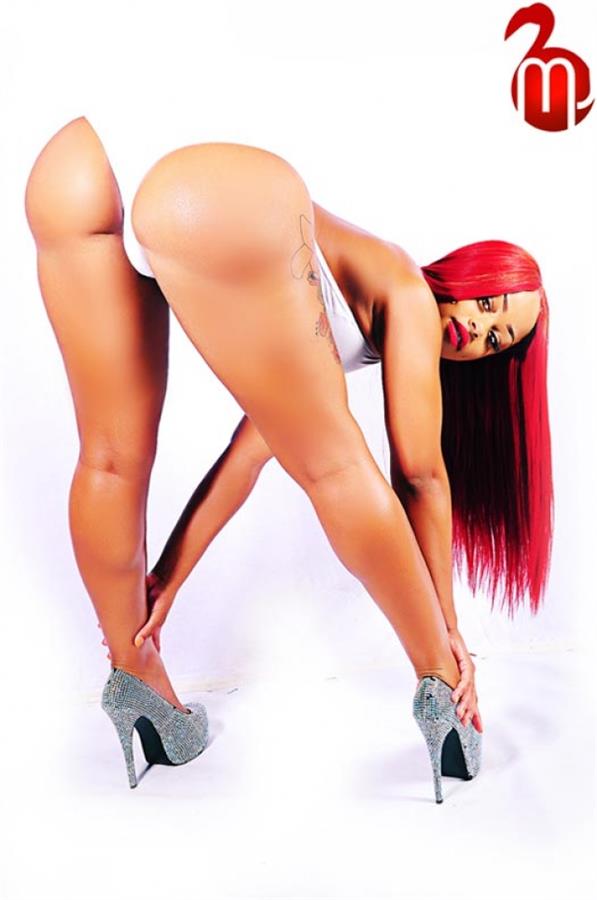 Blac is now dating Kid Buu though they are under controversy for having a violent fight in Hawaii on January 31st.
Her Body Measurements
Blac Chyna stands 5 feet, 2 inches and has a curvaceous 38-27-43 figure.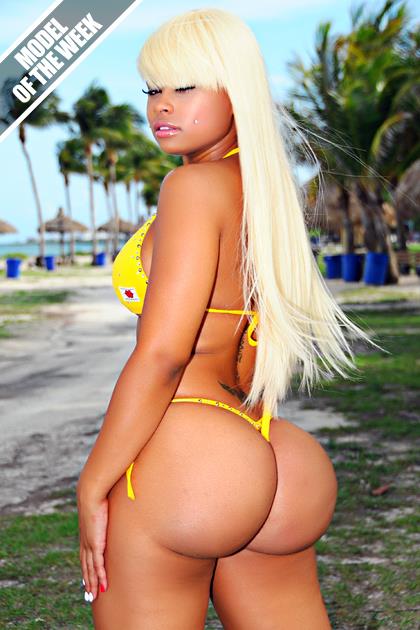 Blac Chyna Photos
Join her over 15 million followers on Instagram for her latest personal posts.
Also, don't forget to visit our Blac Chyna page for more of her sizzling pictures.