This blonde bombshell is just a hard-on giver.  Really.  There's something about her that…  Oh, yeah that's it.  She looks like the most popular girl in high school that you (we, actually) shamelessly stare at for hours.  The one that got away…  Because you were too chicken to ask out.  Hey, now don't go telling me about that "out of my league" thing, man.  There's no such thing!  (Editor note: no seriously, I'm sure she was out of your league)  Now, let's go back to Bri Teresi…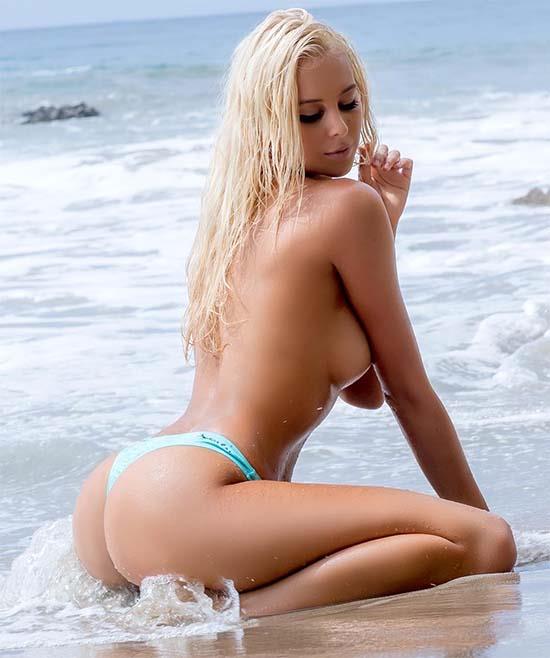 Ah, yes…  Such hotness deserves a spot here in HR.
Who is Bri Teresi?
Bri is an American model, Snapchat star, and fitness guru who had appearances in publications such as FHM, GQ, and Maxim.  She has also been profiled on websites like Chat Sports, RSVLTS, and Every Joe.  Aside from the regular features, she also became a Guess Girl.
Bri is also a bit of an actress and is notable for her role in 2018's Bad Agents.
Her Early Life
Bri Teresi was born on October 8, 1994, in Auburn, California.  She attended San Jose State University and graduated as an honors student with a degree in political science.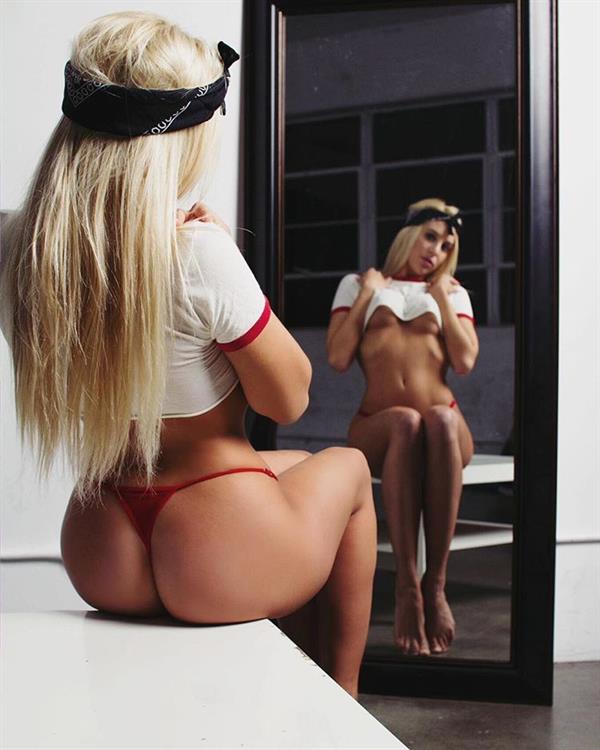 Facts and Trivia
Bri's sister Katie Teresi is also a model.
She has been in a relationship with YouTuber Vitaly Zdorovetskiy.
Bri is a devoted sports fan. Her loyalty is primarily for the San Francisco Bay Area Teams.
Bri has been published in several magazines as both a model and writer.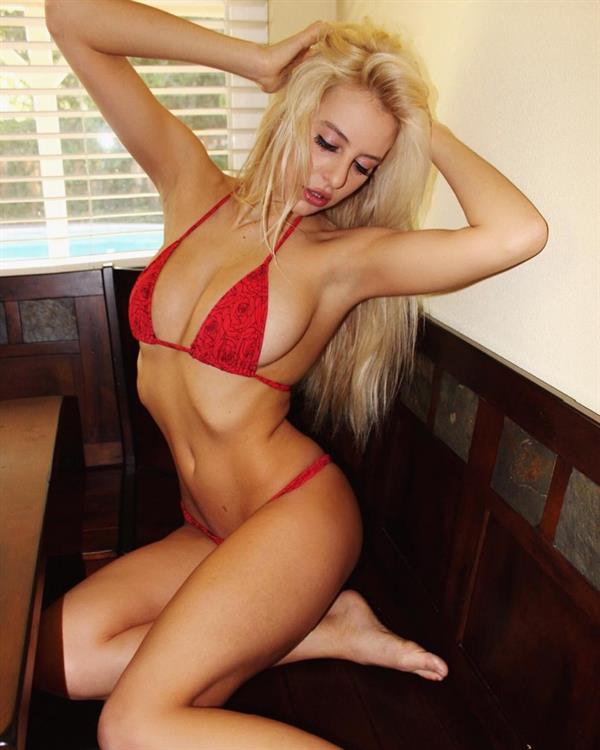 As a model Bri believes women can have it all: sex appeal, brains, personality, and respect.  Her goal is to empower and inspire everyone, especially strong-minded women.
She also believes in the power of radiating positive energy and living a healthy lifestyle.  She has always been a free spirit who's not afraid of anything and is passionate about fitness, traveling, and education.
Her Body Measurements
Bri Teresi stands 5 feet, 7 inches and she rocks a 34-24-34 figure.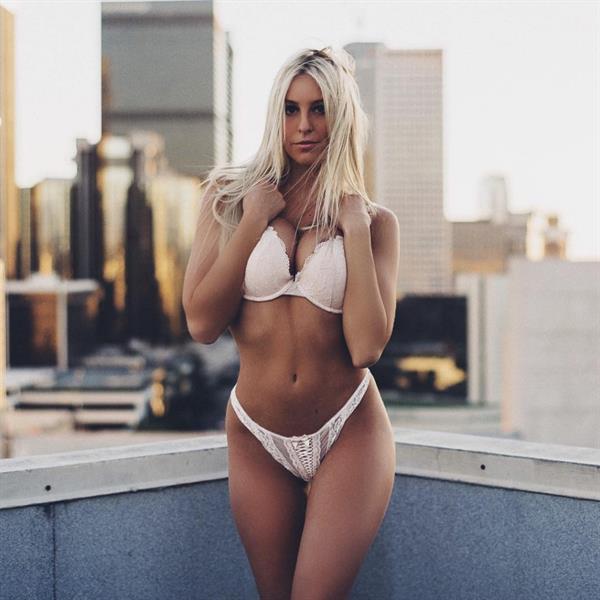 Bri Teresi Gallery
Follow Bri on Instagram for her newest oh-so-hot posts.
Also, do check out our Bri Teresi page for oodles of her.