Ugh, this woman is absolutely hot.  And yup, she's like the brunette (and hotter) version of Amber Heard.  Oh, yes, after this first picture, I know you'll agree…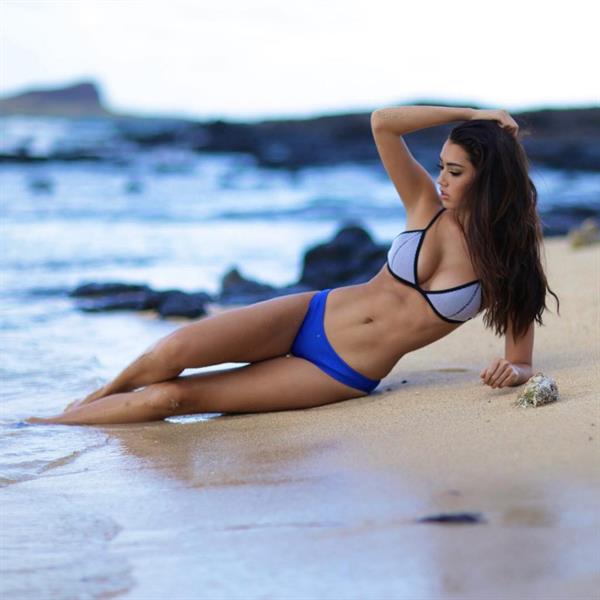 So what do you think?  Yup, a Hawaiian Mera with better curves.  Oh, the things I'm thinking about now.  My geek and horny self just can't separate from one another thanks to Katie Daly here.  You guys would totally make her your screen saver after this. Yup after, for now, just enjoy this info about her.
Who is Katie Daly?
Katie is an American Instagram model who is famous for posing in a variety of swimwear including Flora Bikini's and Ten Swim.  She is often at exotic locations around Hawaii which she posts to her followers.  And Katie has extensive experiences with runway, print, informal, and promotional modeling.  She's been published in multiple magazines and online publications and is currently under representations with Wilhelmina and Kathy Muller.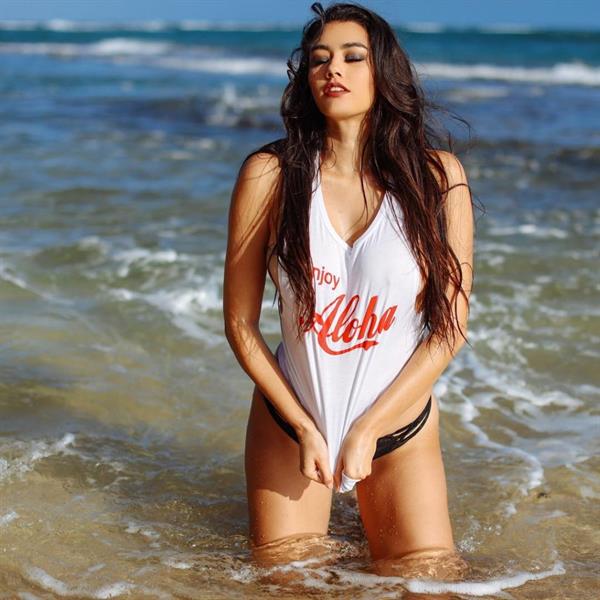 Her Early Life
Katie Daly was born on July 31, 1994.  She was born and raised in Hawaii.  She is of Irish, French, Russian, English, Hawaiian, Chinese, and Japanese descents.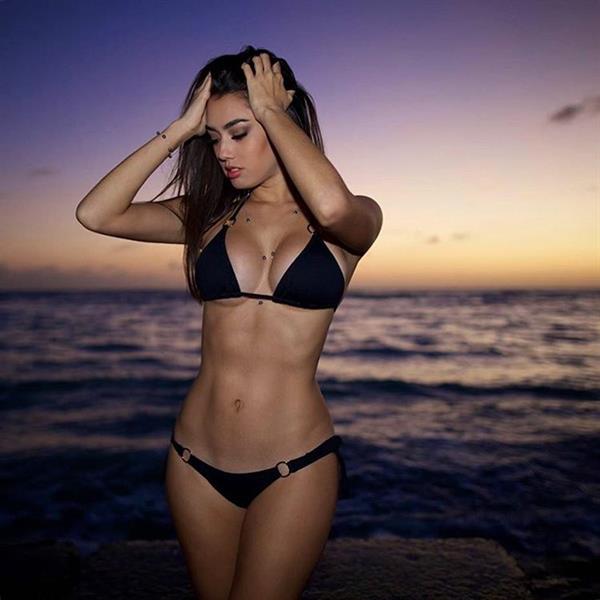 Katie took up Journalism at the University of Hawaii.
Facts and Trivia
She first began posting pictures to her Instagram in December of 2014.
Katie also had multiple features as a model in Pearl Ridge Magazine.
She also works part-time as a bartender and as a promo model for special events for Hawaii Pacific Entertainment.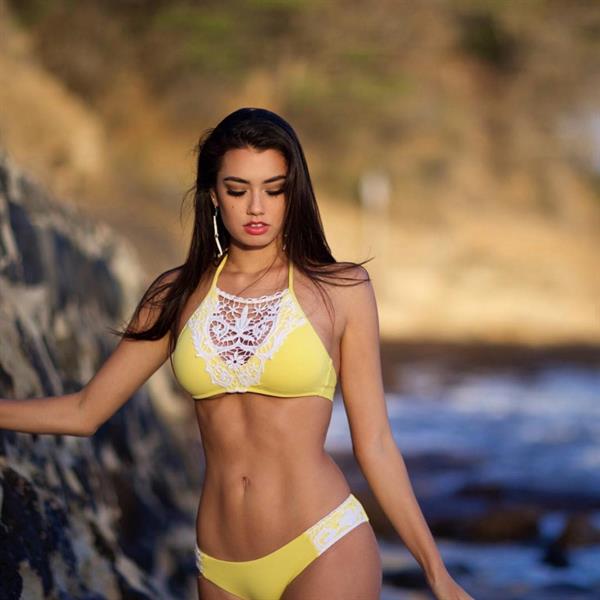 Her Body Measurements
Katie Daly stands 5 feet, 11 inches and she possesses a very desirable 36-25-36 figure.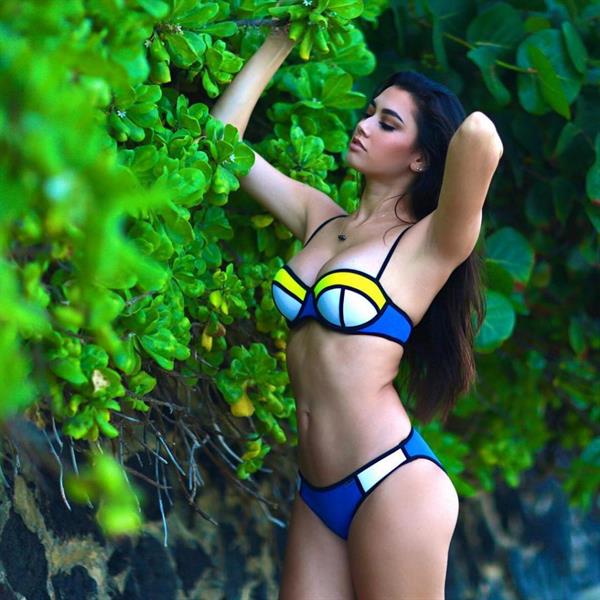 Katie Daly Photos
Check out this babe on Instagram for her newest sizzling posts.
Also, do visit our Katie Daly page for more of her uber hot pictures.