This babe should be Woman Woman or she should be cast to be one of the Amazons in the Wonder Woman films.  Why?  Look at her…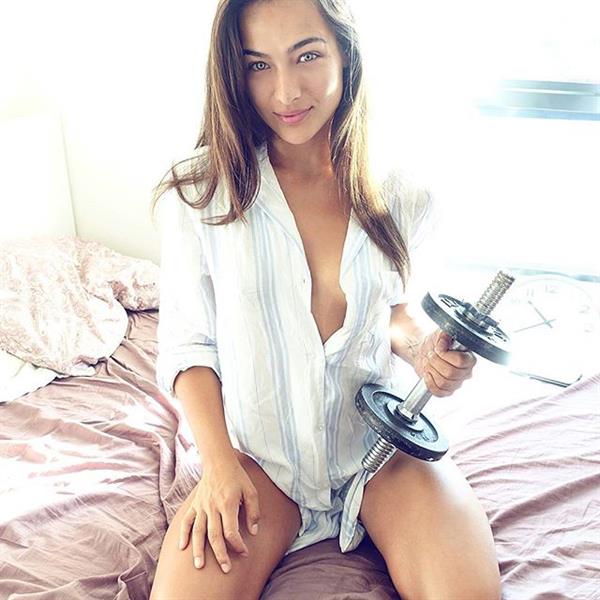 Yup, that's why.  That celestial physique and that heavenly face.  Man, this woman is everything we ever dreamed of.  Heck, put pointy ears on her and she can be a warrior elf.  And, of course, there goes my geekiness again.  But really, this girl is so beautiful you'd have a hard time describing her.
Who is Nochtli Peralta Alvarez?
Nochtli is a Dutch and Mexican model and certified personal trainer who is famous for her Instagram account.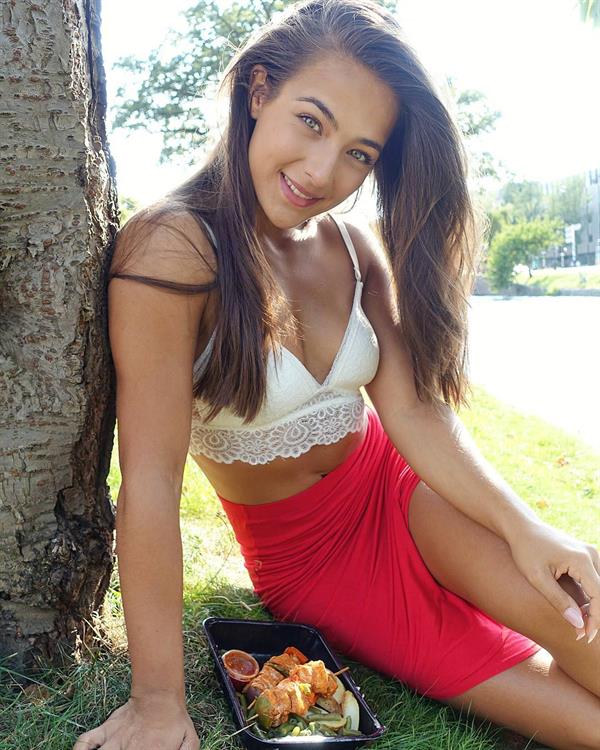 She is also a bit of an actress and is notable for her appearance in Into The Waves (2017).
Her Story
Nochtli Peralta Alvarez was born on February 3, 1992, in Amsterdam, Netherlands.  Growing up, all Nochtli thought of was becoming a police officer.  And when she was 17 years old, in 2010, she enrolled in the Dutch National Police Force.
"I was an officer on the street. I've really been through the most bizarre things, but it was my dream job.  It was a grateful job and I will never forget my time there. It has shaped me into the person I am today."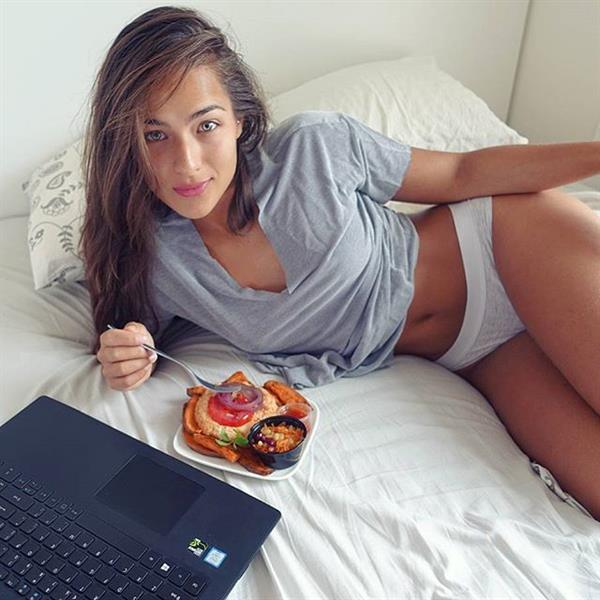 She stayed in the force until she was 22 years of age before becoming an online creator. During this time, she also developed a new passion which is modeling. Soon after, she has built a strong social media presence, as well as an awesome career in fitness modeling.
"Even though I'm a model and do this daily.  I can still be insecure about some things, sometimes.  I think everyone has insecurities and that's completely fine!  But it would be nice if that was something social media would show more.
Modeling Career
While she was working as a police officer, Nochtli was also doing part-time modeling in the beauty and fashion scene.  But her body type didn't fit the standards of the fashion modeling industry.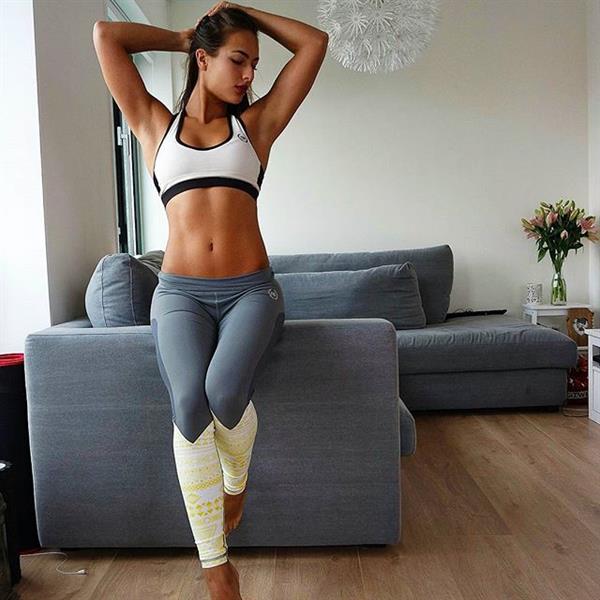 "It was always very difficult for me to get good jobs because I always was 'too big and chubby'.  I know it sounds ridiculous."
Not wanting to change her body type to fit the beauty standards of the fashion industry, Nochtli eventually gave up on her dream of becoming a fashion model…  And tried her luck in fitness modeling.
Transition to Fitness
Giving up on her fashion modeling dream was a 'blessing in disguise', as it allowed her to break through into another modeling industry which is 'fitness'.
Her love for fitness was always present (as she was in the police force before), and after meeting a fitness company which offered her a modeling opportunity – she gladly accepted the offer.  Soon, Nochtli began being noticed in the fitness industry.  After months of working on her knowledge of training and dieting, she earned a Fitvak A, personal trainer certification in the Netherlands.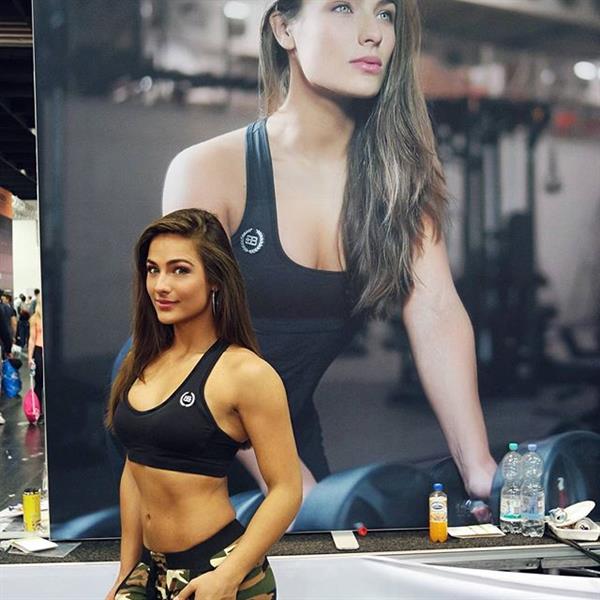 "It took me at least 4 years to find a way, my way, to build good muscles on my body.  Highs and lows, ups and downs, a lot of downs.  It happens to everyone!  So don't be discouraged when it doesn't work out the way you want right away, trust the process. Patience is key and it doesn't happen overnight!  So just do the work and the results will handle themselves."
Facts and Trivia
Nochtli was named the most beautiful woman of the Netherlands by FHM in 2017.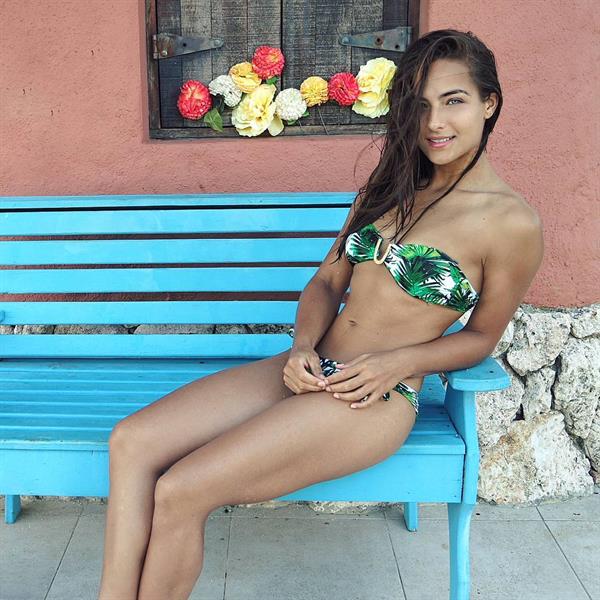 Nochtli trains in the gym five to six days per week.
One of the people Nochtli listed as her influence in fitness is her partner.  Just like her, her partner is a fitness enthusiast who continually supports her.
Her Body Measurements
Nochtli Peralta Alvarez stands 5 feet, 9 inches and she rocks a 34-24-35 figure.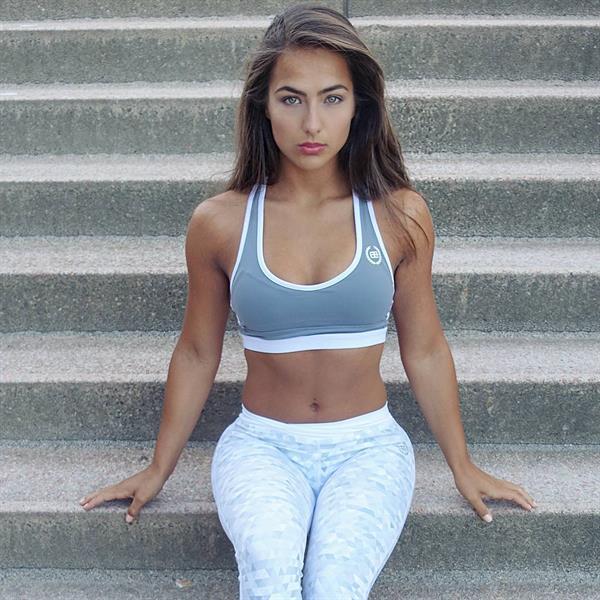 Nochtli Peralta Alvarez Photos
Join her over 1.1 million followers on Instagram for her latest workout tips and other fitness related posts.
Also, do check out our Nochtli Peralta Alvarez page for more of her inspiring and sizzling photos.