Now, this is the equally hot younger sister of Bri Teresi.  And yes, like Bri, Katie Teresi sizzles like spicy delicacies in the summer…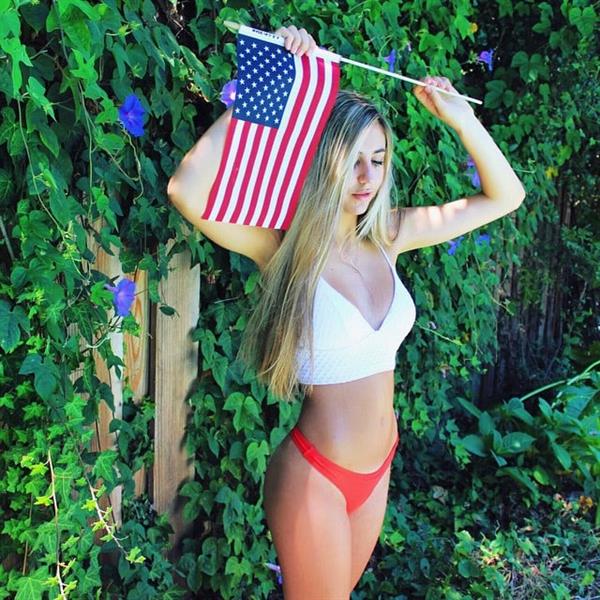 Oh, you just got to admire that boy of hers.  Well-stocked in all the right places.  Like it's begging for you to touch it.  Oh, and the smile on that beautiful face…  She's hot and charming at the same time.  One that you'd never get tired of admiring.  I mean, this woman has it all…  Physically.  The only thing missing is me on her side.  Right?
Who is Katie Teresi?
Katie is a Californian social media personality who is most famous for her super steamy Instagram account.  She gained massive popularity there due to her frequent bikini posts and other hot lifestyle uploads.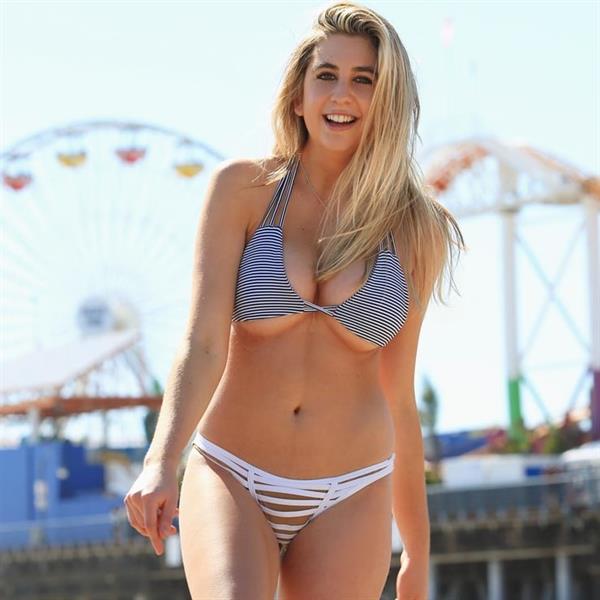 Her Early Life
Katie Teresi was born on May 20, 1998, in California.  She grew up in both the San Francisco Bay Area and Auburn, California.  She is very family oriented and extremely close to her older sister, Bri.  Kate currently majors in Psychology at Liberty University.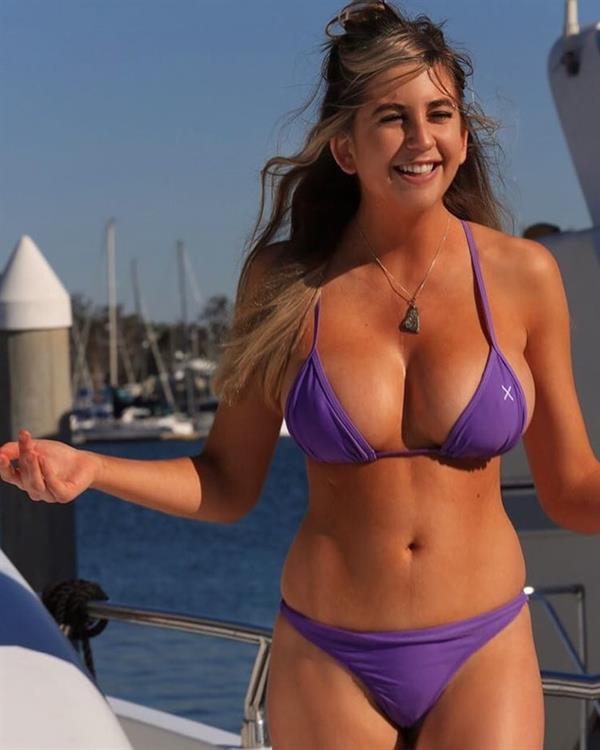 Facts and Trivia
Katie started with Twitter first, where she began amassing her social media following, in December 2011.
She and her sister Bri frequently feature one another on each one's respective Instagram page.
She is an extremely upbeat individual who is passionate about writing, photography, reading, working out, baking, and most of all learning through her travel adventures and the wonderful people she meets.  Yup, she has developed a deep appreciation and understanding of the many cultures through the people she has met.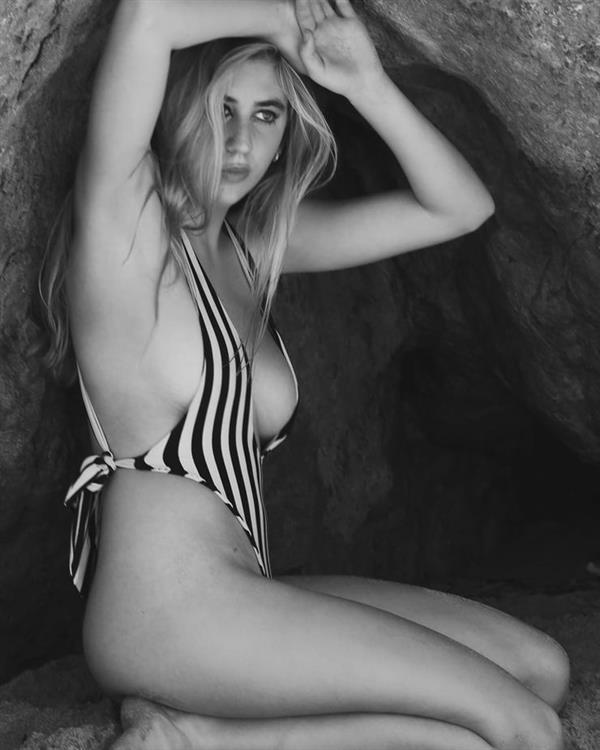 "I love creating and sharing content of the adventures my sister and I experience in the different countries all around the world.  I'm excited and look forward to sharing my writings, photos, and travel adventure.
Katie Teresi Photos
Follow Katie on Instagram for her latest uber hot posts.
Also, do check out our Katie Teresi page for more of her steamy pictures.