I love this actress.  Why?  Because she reminds me of perfect love.  No kidding.  Remember the time when you were not yet so much of a pervert?  The time when you believe in true love and was such a hopeless romantic?  Well, Aimee Teegarden here kind of reminds me of those times.  Yup, her beauty is what I always dream about then.  Yeah, the one I'd walk down the aisle…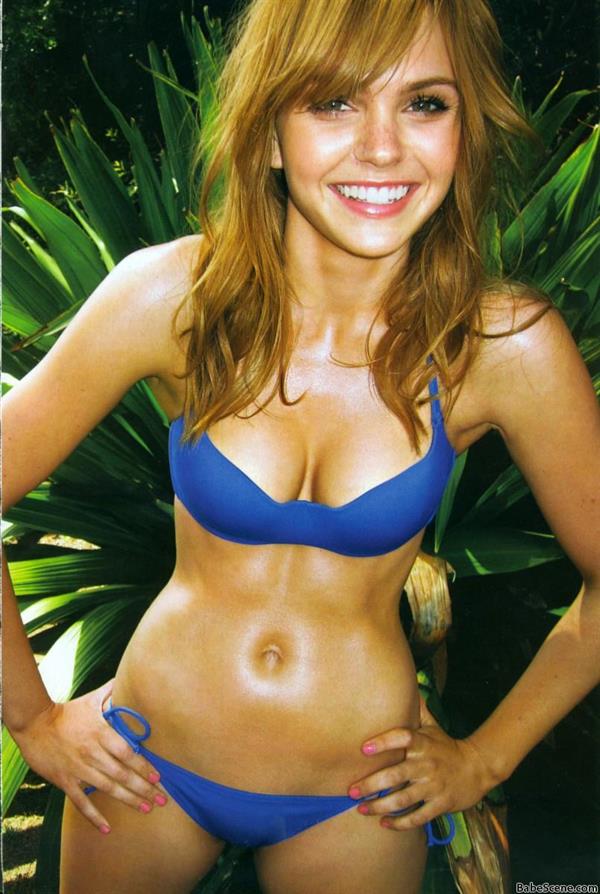 Because she's the perfect combination of cute and sexy.
Who is Aimee Teegarden?
Aimee Teegarden is an American actress, model, and producer who is most famous for her role as Julie Taylor in the NBC drama 'Friday Night Lights' from 2006 to 2011.  In 2011, she co-starred with Dennis Quaid in Martin Guigui's thriller Beneath the Darkness (2011).  Later she plays Jenny Randall in the horror film Scream 4 (2011) and as Nova Prescott in the Disney film Prom (2011).  In 2014, she starred as Emery Whitehill in The CW's short-lived science fiction romantic drama Star-Crossed (2014), and in 2017, she had a role (Skye Johnston) in the horror sequel Rings (2017).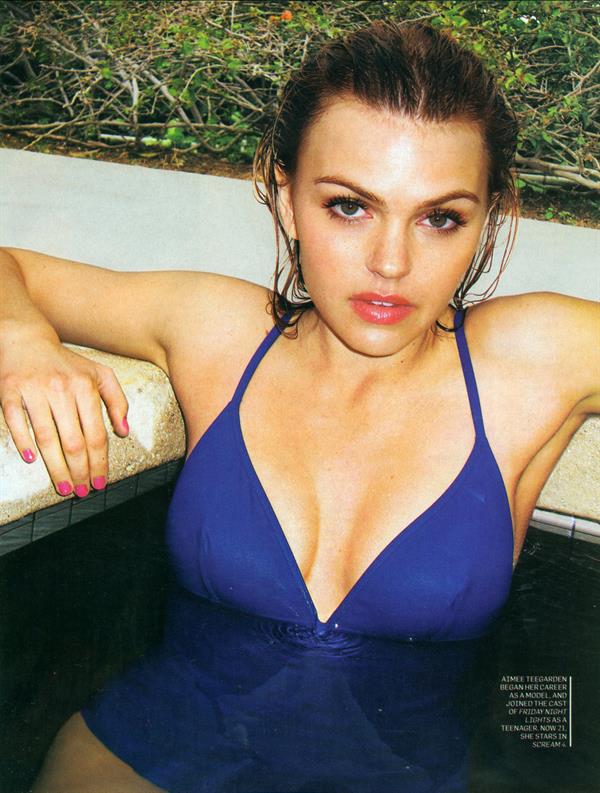 As a model, she posed for several ad campaigns for brands such as Hollister, Old Navy, Alltel, YMI Jeans, and Tommy Hilfiger.
Her Early Life
Aimee Richelle Teegarden was born on October 10, 1989, in Downey, California. She is of English, German, Scottish, Welsh, and Norwegian descent.  When she was in her teenage years, she did her studies independently.  She later graduated from Georgetown University.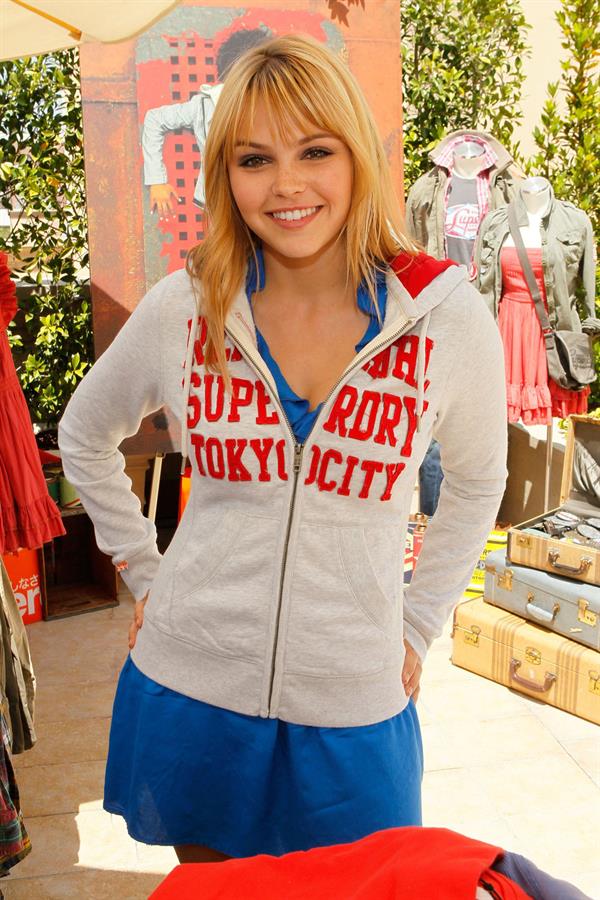 Career Journey
She made her acting debut from the role of Tina Baynes in the television series named 'Cold Case' in 2003.  In 2010, she portrayed the role of Amanda Miles in the action web series 'Aim High'.  The following year, in February, she was cast in The CW pilot 'The Selection' as American Singer.
Aimee won Young Hollywood Award for TV Actress of the Year in 2011.  Also, she was nominated for Young Artist Award for Best Performance in a TV Series (Comedy or Drama) – Supporting Young Actress for 'Friday Night Lights' in 2007 and for Gold Derby TV Award in the category ensemble of the Year for 'Friday Night Lights' in 2010 and 2007.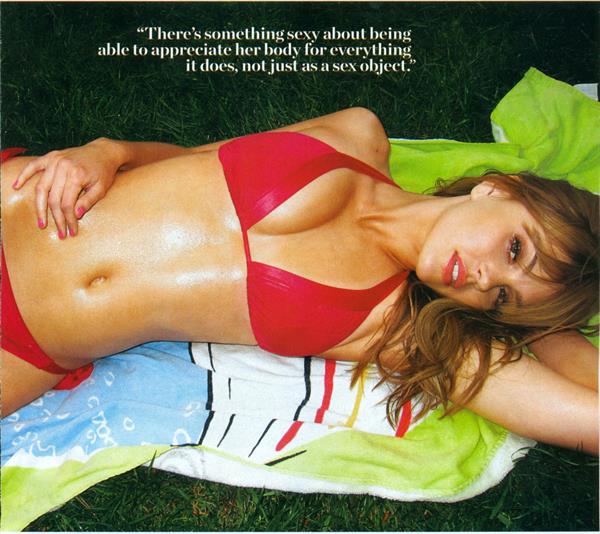 Her recent roles include Josie in 'A Change of Heart' in late 2017 and as Heather in 'Once Upon a Christmas Miracle' in 2018.
Facts and Trivia
Aimee is a philanthropist and was a member of the Job's Daughter International and she is a Past Honored Queen of Bethel No. 244 in Downey, California, USA.
She was a guest judge at the 2007 Miss Teen USA pageant.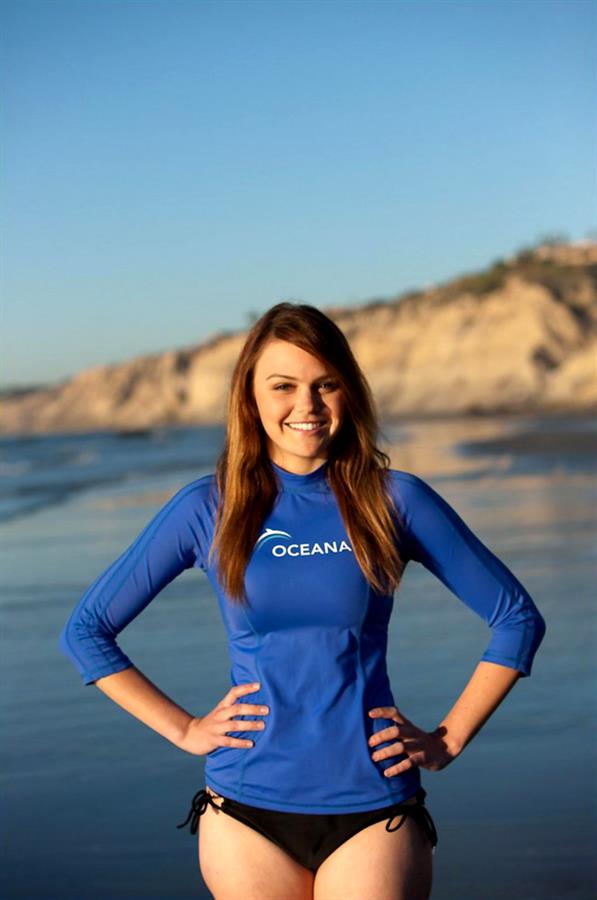 She is good friends with Love and Honor (2013) co-star Liam Hemsworth.
She is a vegan and she is a fan of science fiction.  Yup, science fiction and she actually has a crush on Star Wars: Episode IV – A New Hope (1977)'s 'Luke Skywalker'.
Her Body Measurements
Aimee has a height of 5 ft. 7 inches and possesses a body measurement of 34-25-35 inches.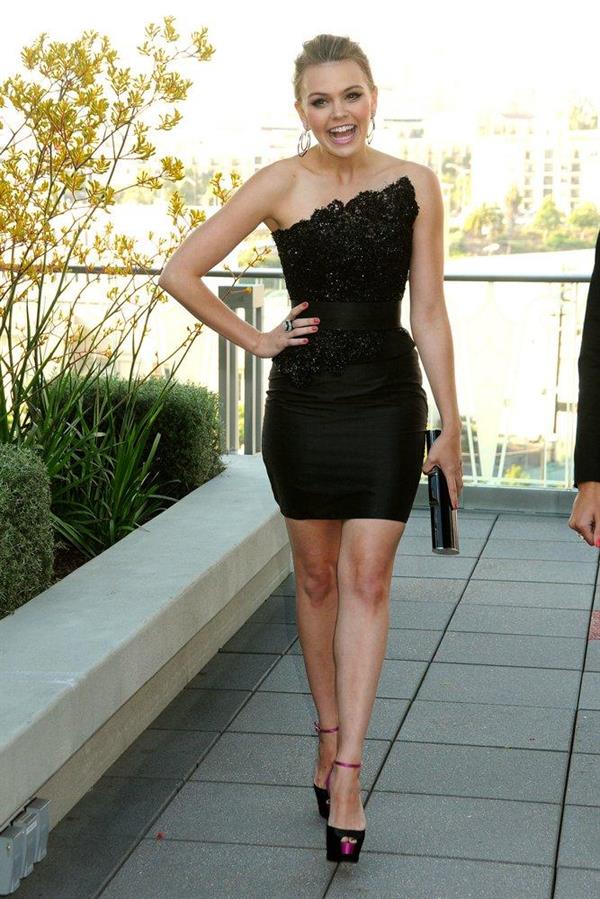 Aimee Teegarden Photos
Follow this babe on Instagram for her latest lifestyle photos and other uploads.
Also, do check out our Aimee Teegarden page for more of her mesmerizing pictures.