Oh, this bombshell will steal your focus for a good hour.  I mean, one look at one of her bikini photos and you'll definitely be googling for more.  Yup, she's that hot.  But since you're in our beloved site, there's no need to search for her pictures as we have an entire page of photos.  Yes, all Anne Vyalitsyna.
But before you go to that page, why don't you read about her first…  Find out what her hotness has achieved.
Who is Anne Vyalitsyna?
Anne (also known as Anne V) is a Russian model and actress who is most famous for her 10-consecutive-year run appearances in the Sports Illustrated Swimsuit Issue from the year 2005 to 2014.  She has worked for many designers including Chanel and Chloe and has graced the covers of Vogue, ELLE, Glamour, and Gloss.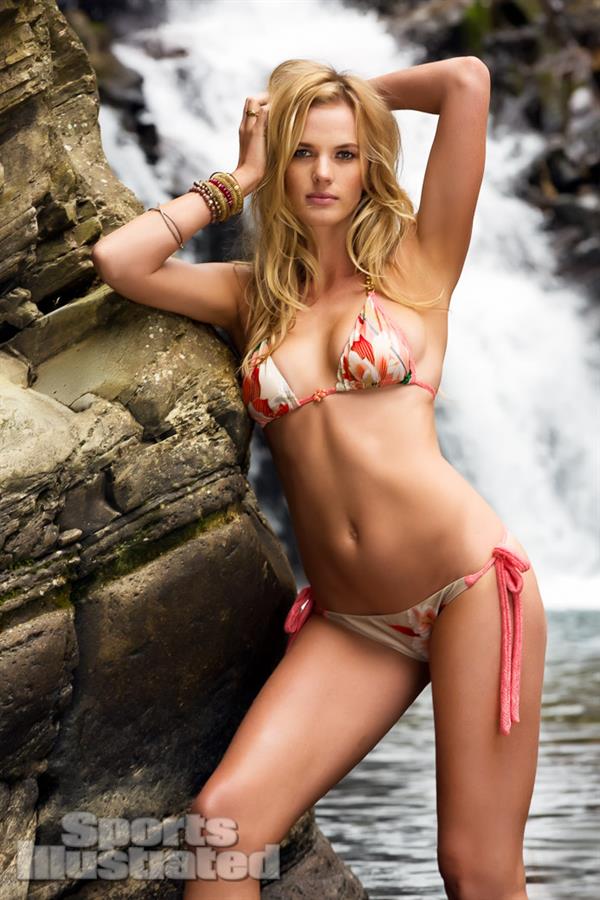 Vyalitsyna has also walked for fashion houses such as Shiatzy Chen, Prada, Louis Vuitton, Dolce and Gabbana, Roberto Cavalli, Miu Miu, and Givenchy.
Her Early Life
Anna Sergeevna Vyalitsyna was born on March 19, 1986, in Gorkiy, Gorkovskaya oblast, RSFSR, USSR (now Nizhniy Novgorod, Nizhegorodskaya Oblast, Russia).  Both of her parents are physicians; her father is a sports doctor for an association football team and her mother is a pediatrician.  Anne moved to New York City at 15, one week before September 11, 2001.  She spoke no English then but had to learn by immersion because no one could leave the city in the aftermath.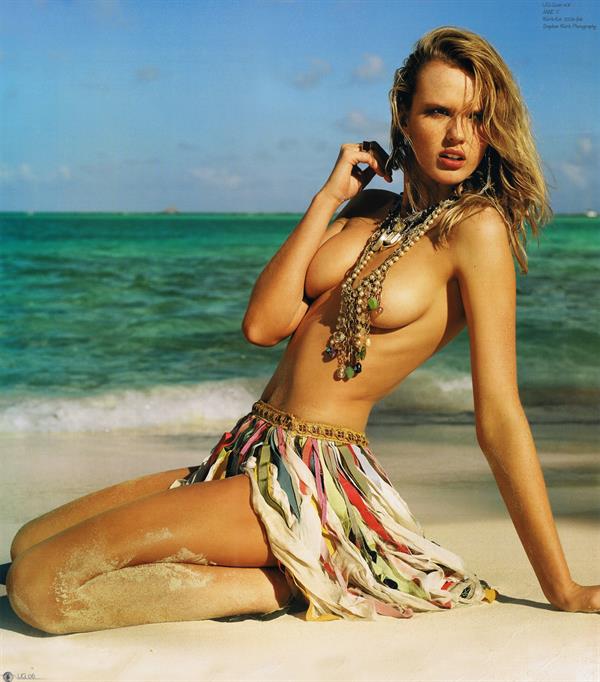 Career Journey
Anne started her professional modeling career at the age of 15 after IMG Models scouts saw her in Saint Petersburg while looking for new faces for MTV's Fashionably Loud Europe.  She entered the contest and moved to New York after winning a contest sponsored by IMG and MTV.  Within six months of her win, Vyalitsyna had worked for Anna Molinari, Chloé and Sportmax.
In 2005, Anne made her debut in the Sports Illustrated Swimsuit Issue and has appeared in it every year since.  She was also the object/subject of Joanne Gair body painting works in the 2005 edition.  She also walked in the 2008, 2010, and 2011 Victoria's Secret Fashion Shows.  In 2009, Anne completed the ING New York City Marathon.  She volunteered to guide a disabled athlete through the race for Achilles International and tweeted about the race in real-time.  In 2011, she was featured in the Dylan George & Co. and Abbot+Main clothing campaign with Kellan Lutz.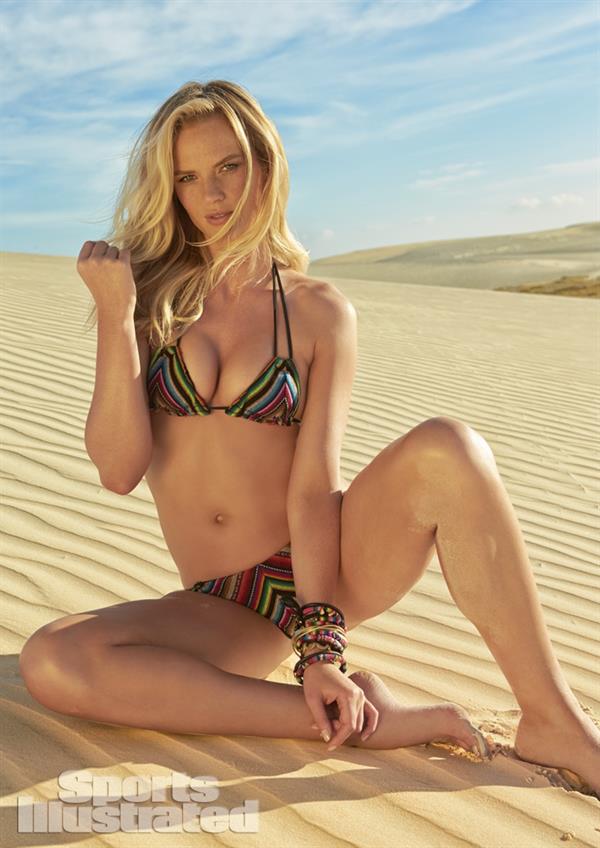 She became an American citizen in November 2013.
In 2016, she walked for 'Versace SS 2017' along with Carmen Kass, Bette Franke, Adriana Lima, Naomi Campbell, Caroline Trentini, and MariaCarla Boscono.
Facts and Trivia
Anne had an uncredited cameo in the fifth installment of the Die Hard film franchise, A Good Day to Die Hard.  She also had an appearance in Alanis Morissette's 'Out Is Through' music video.
Anne had a two-year relationship with Maroon 5 frontman Adam Levine.  The couple met at the 2010 Sports Illustrated Swimsuit issue release party in Las Vegas, where Maroon 5 performed.  The couple split in 2012 and from 2013 until 2014, Anne was dating New York Mets pitcher Matt Harvey.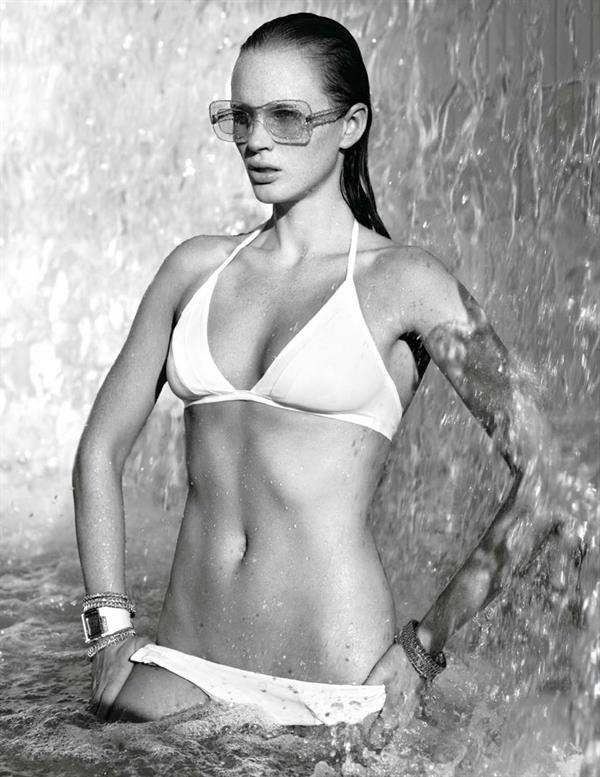 On March 19, 2015, Anne announced that she was pregnant with her first child by boyfriend (Yahoo executive) Adam Cahan.  They're daughter Alaska, was born on June 25, 2015.  Anne stated that she chose the name Alaska because that isis "where the U.S. and Russia meet."  Adam and Anne confirmed their engagement in June of 2016.
Her Body Measurements
Anne Vyalitsyna stands 5 feet, 10 inches and she possesses a 32-24-34 figure.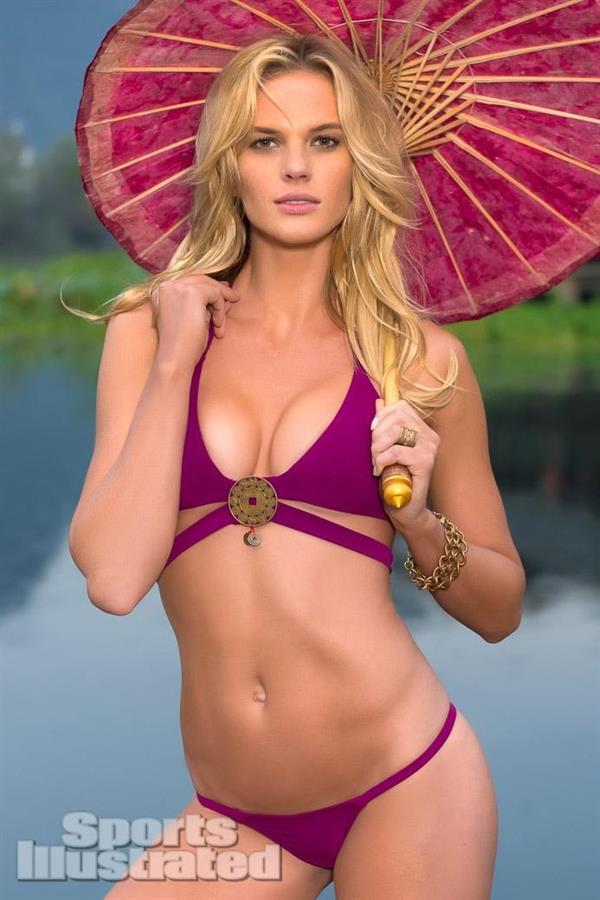 Anne Vyalitsyna Photos
Follow this beautiful woman on Instagram for her latest lifestyle posts and other pro modeling uploads.
Also, don't forget to check out our Anne Vyalitsyna page for more of her gorgeous poses.