Oh, this babe is just something!  I mean, like she came out from our happiest seaside summer fantasy!  And with that, Valentina Fradegrada here is now our favorite.  Yup, you and I, buddy…  We're going to always be on the lookout on her latest photo uploads/posts.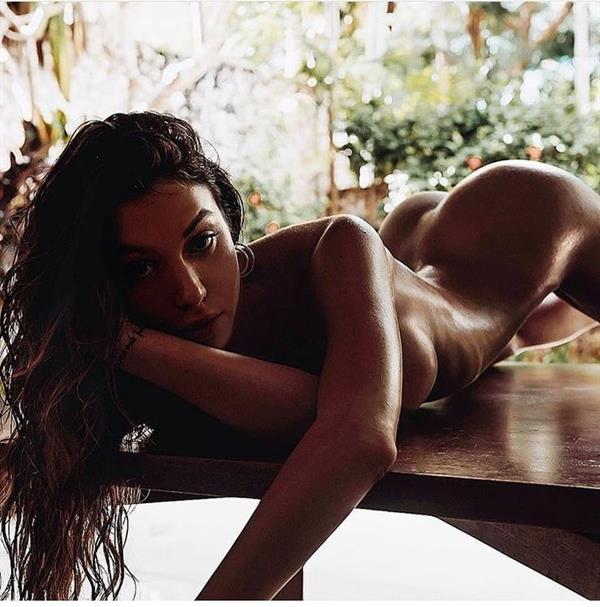 Her body can make me commit the gravest of crimes.  Yup, like stealing a smoothie machine or.  Anyways, her physique is really something to marvel at.  From her breasts to her waist to her hips and those legs…  Man, perfection.
Who is Valentina Fradegrada?
Valentina is an Italian fashion blogger and Instagram star who is famous for being the founder and model for Upside Down Bikini.  She has been featured in a variety of press outlets for her company and modeling including in Taboooz, Tutto Di Tutto, and Crave Online.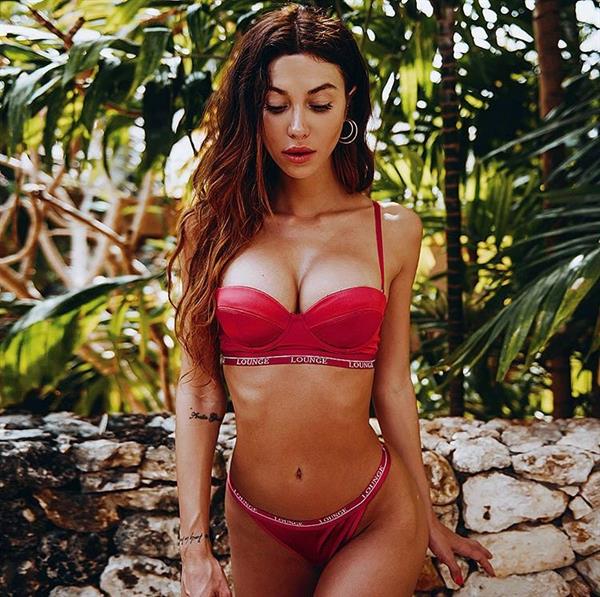 Valentina likes to post photos of her travels, her life experiences, her photo shoots, and photos about her passion for fashion and style in her fashion blog, CoopStyle.
Her Early Life
Valentina Fradegrada was born on May 14, 1991, Bergamo (a small beautiful town near Milan), Italy.  Growing up, she was very active. Valentina practiced ballet for 12 years and she also won 5 Italian championships of 'Wushu Kong Fu'.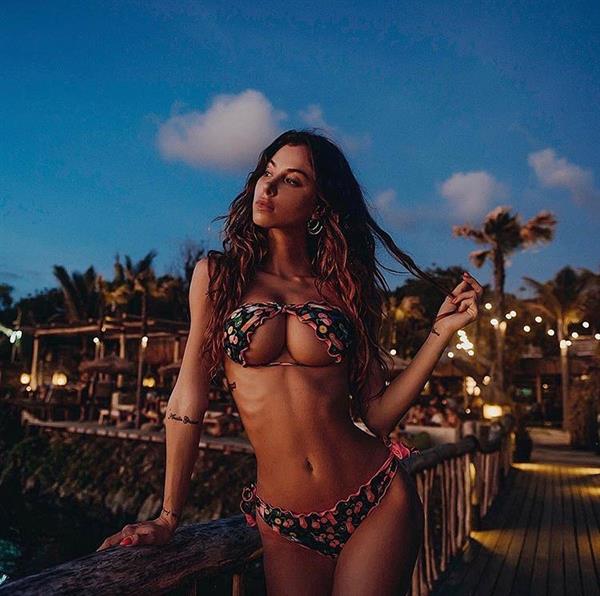 Valentina graduated in 2014 with a degree in fashion design and marketing.
Career Start
In 2009, Valentina started her fashion and lifestyle blog, coopstyle.com.  The said project got a great success and she suddenly became a real fashion icon gaining both fame and respect.
"My strong commitment to this project made me been discovered by various important International fashion agencies and allowed me to spend some periods overseas, performing as influencer and model."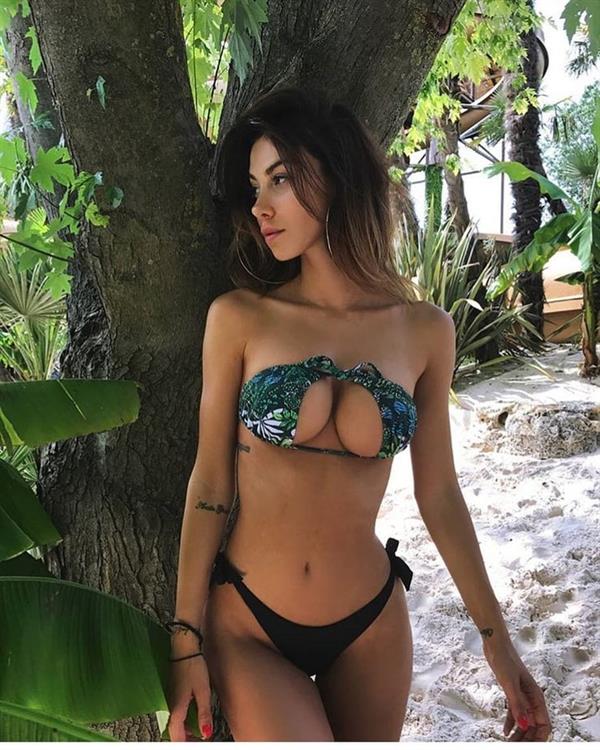 In 2017, Valentina focused on launching a new trend on Instagram called Upsidedown Bikini.  After a few pictures on magazines and social media, this phenomenon became viral in just a few weeks, turning into an international trend.  Valentina then made it official by giving the trend its own Insta page, "Upside Down Bikini," where you'll find endless pictures of her impressive boobs trussed up like two bald twins in bandannas.  In April of the following year, she founded together with Fishball, Christina Bertevello, and Razihel the music band "Badass B" and on May of the same year, their our first hit "Lo so fare" was released.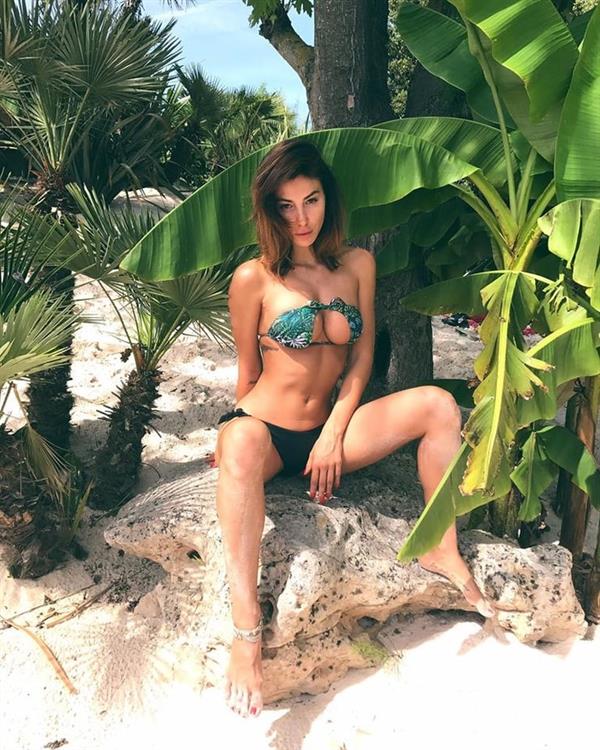 Facts and Trivia
Valentina first began posting pictures to her personal Instagram account in April of 2016.
She currently lives with Milan and is working with Nike.  To keep fit, she trains 3 times a week and she also practices yoga.
Valentina defines herself as a chameleon as she loves to try different styles.  Not just in fashion but also in life.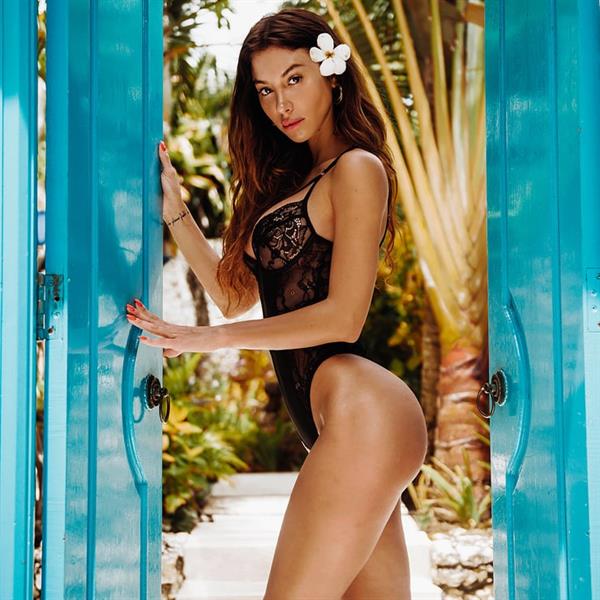 Her Body Measurements
This goddess stands 5 feet, 7 inches and she rocks a 35-23-35 figure.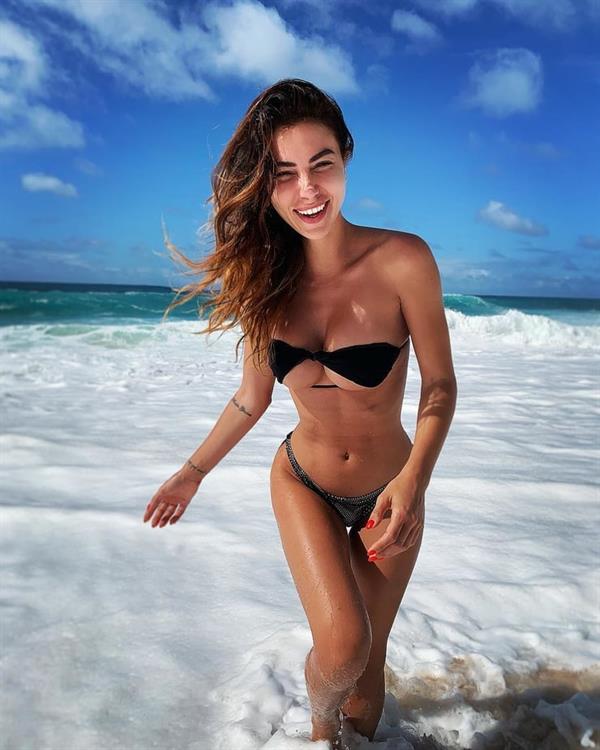 Valentina Fradegrada Photos
Join her over 1.3 million followers on Instagram for her latest 'sexy as hell' posts.
Also, don't forget to check out our Valentina Fradegrada page for more of her steamy poses.