She's the hottest athlete in my book.  And yes, a lot of us would choose this babe over the Instagram models these days.  She's just so attractive in every way.  I mean, not just her face and body but also her spirit.  No really, Alex Morgan here is an ultimate fantasy of mine, not just because of her hotness.  Okay, so maybe about 80% is about her looks.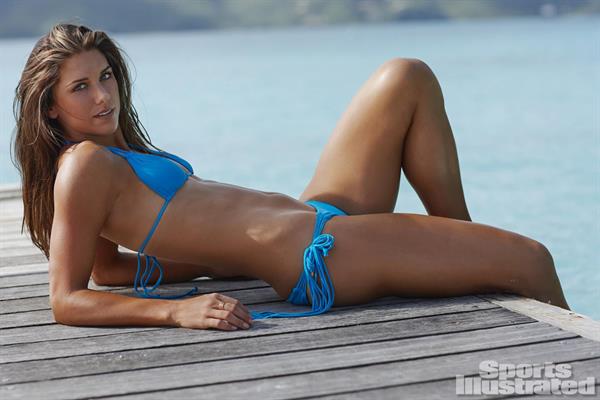 I want to marry her. I mean, I know she's married now but still…
Who is Alex Morgan?
Alex is an American soccer player who has achieved several feats including the Olympics Gold Medal in 2012 and the FIFA Women's World Cup with her team in 2015.  She started her youth soccer with 'Cypress Elite' and then played for 'California Golden Bears' during college studies.  Alex became the youngest member of the U.S. women's national soccer team in 2009 and was the first overall pick in the 2011 Women's Professional Soccer draft.  She went on to contribute to the team's league championship win.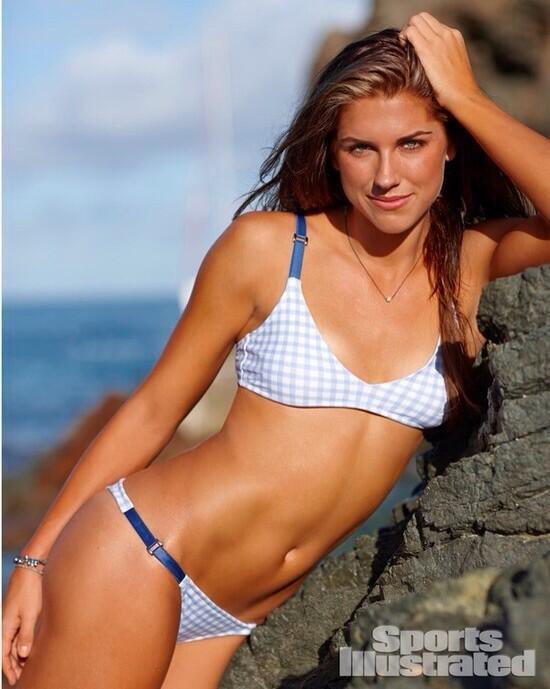 Over the years, she has played for several clubs including 'Portland Thorns FC' and 'West Coast FC'.  She scored the game-winning goal against Canada during the semi-final of 2012 London Olympics.  She has also achieved the feat of scoring 28 goals and collecting 21 assists in 2012, becoming the youngest US player to score 20 goals in a year.  That same year, she was named US Soccer Female Athlete of the Year.
Her Early Life
Alex Morgan was born as Alexandra Patricia Morgan Carrasco on July 2, 1989, in San Dimas, California.  She grew up in the city of Diamond Bar with her elder sisters, Jeni and Jeri. Alex was a multi-sport athlete growing up and she began playing soccer at an early age and her father was among her first coaches.  However, she did not begin playing club soccer until age 14 when she joined Cypress Elite.  With the club team, she won the Coast Soccer League (CSL) under-16 championship and placed third at the under-19 level.
Alex attended Diamond Bar High School, where she was a three-time all-league pick and was named All-American by the National Soccer Coaches Association of America (NSCAA).  At the school, she was known for her speed and sprinting ability.  Alex also played for Olympic Development Program (ODP) regional and state teams as well.  She later credited the program as an integral part of her development as a soccer player.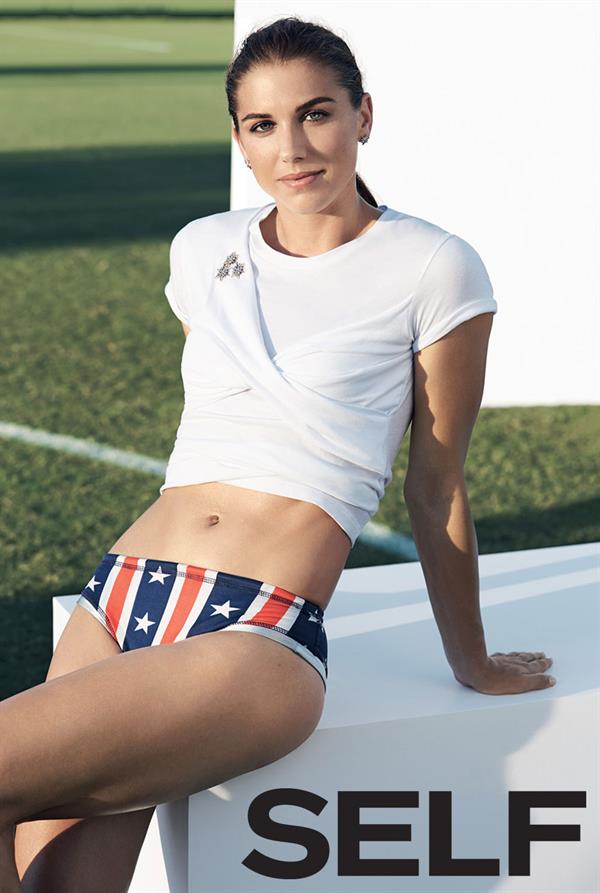 "Programs like ODP helped me especially because I did come into the club scene late and it was important for me to play as much as possible, play with the best players and learn from the best coaches.  That, for me, was crucial to my development."
College to Pro
In 2010, she completed her college studies from the University of California, Berkeley, one semester early, obtaining a degree in Political Economy.  While in her junior year, she became the first Californian player to emerge among the top three finalists for the 'Hermann Trophy'.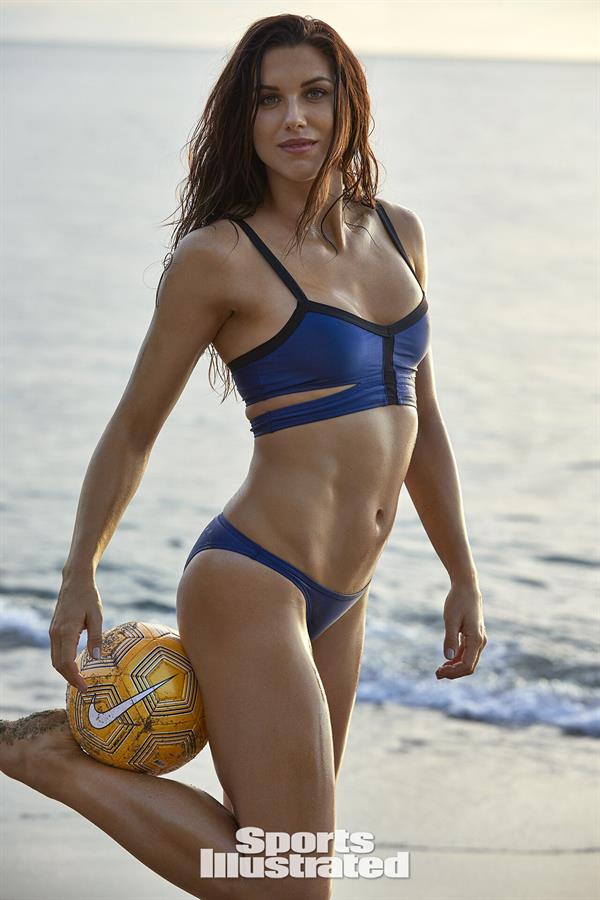 Alex was selected to the United States under-20 women's national soccer team, but due to an anterior cruciate ligament (ACL) injury, she could not play with the team until April 2008.  She marked her international debut at the 2008 CONCACAF Women's U-20 Championship held in Puebla, Mexico, where, playing against Cuba, she made her first international goal.  Her fourth goal of the tournament not only helped the US team to win the tournament but was also marked as the tournament's best goal and subsequently the year's second best for 'FIFA'.  She became the third highest scorer and the second best player of the tournament and this earned her a Bronze Shoe and a Silver Ball respectively.
Career
At age 22, Alex became the youngest US player during the 2011 FIFA Women's World Cup where the team emerged runner up winning silver.  Her first goal in the tournament came against France on July 13 in the semi-final match.  She scored her first FIFA World Cup Final goal against Japan in 2011 and became the first player to score a goal as well as collect an assist in a World Cup final.
Alex joined 'Seattle Sounders Women' in 2012 and appeared only thrice for the club.  She helped the US team to enter the final of that year's Summer Olympics by scoring the game-winning goal against Canada in the semis.  The US team emerged winners earning Morgan an Olympic gold medal.  In the same year, she was honored with the U.S. Soccer Female Athlete of the Year.
In 2013, Alex Morgan became the CONCACAF Female Player of the Year.  She then played for the newly established Portland Thorns FC from 2013 to 2015, where she joined on January 11, 2013, through National Women's Soccer League (NWSL) Player Allocation.  Portland Thorns won the NWSL Championship on August 31, 2013, while Morgan's performance saw her name in the NWSL Second XI team on August 28 that year.
Alex's feats also include being part of the US national team that won the Four Nations Tournament in 2011; Algarve Cup in 2011, 2013 and 2015; CONCACAF Women's Olympic Qualifying Tournament in 2012 and 2016; CONCACAF Women's Championship in 2014; and She Believes Cup in 2016.  She won the golden boot for her performance during Algarve Cup 2011.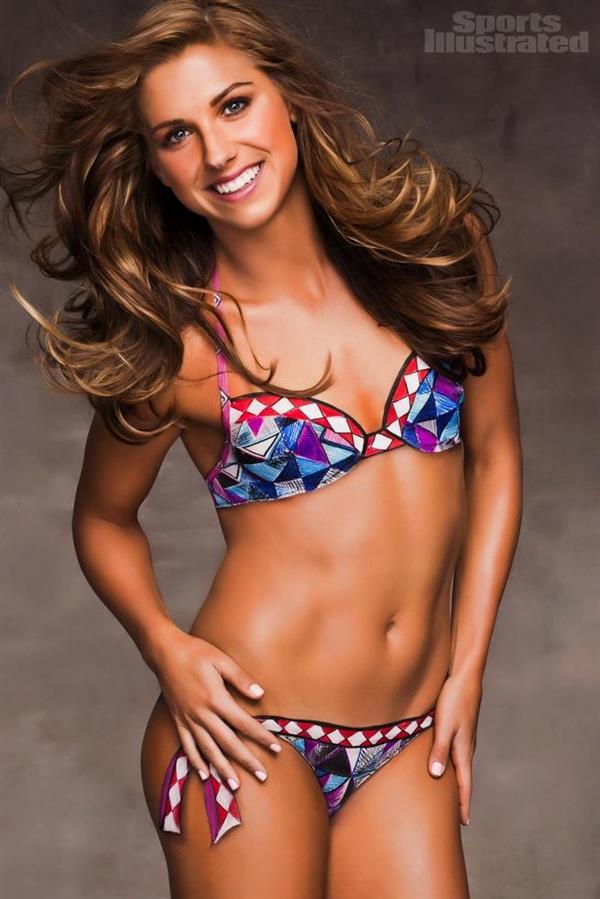 She signed with 'Olympique Lyonnais' on January 5, 2017.
Facts and Trivia
Alex Morgan began dating Servando Carrasco when she was a freshman at the University of California, Berkley.  She married her college-time sweetheart on December 31, 2014. He is also a soccer player and plays for 'Orlando City SC'.
Alex forayed as a novelist with Simon & Schuster in writing the middle-grade four-book series 'The Kicks'. Live-action kids comedy series 'The Kicks' that airs on Amazon Prime since 2015 is based on her books.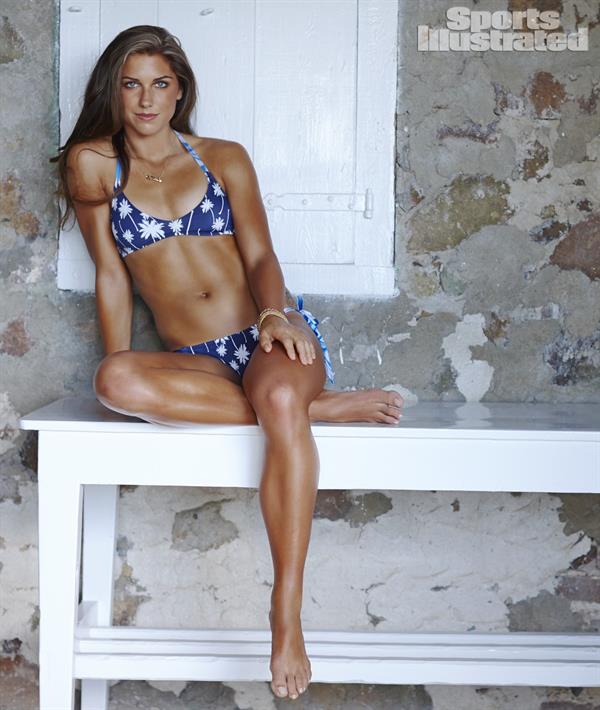 She was also in ad campaigns (as an endorser) of big brands like Nike, Coca-Cola, and Panasonic.
Alex was also featured in magazines like ESPN The Magazine, Vogue, Health, and Fortune, and had appearances in TV programs.
Live-action kids comedy series 'The Kicks' that airs on Amazon Prime since 2015 is based on her four-book series 'The Kicks'.
Her Body Measurements
Alex Morgan Stand 5 feet, 7 inches and she possesses a 34AA-24-35 figure.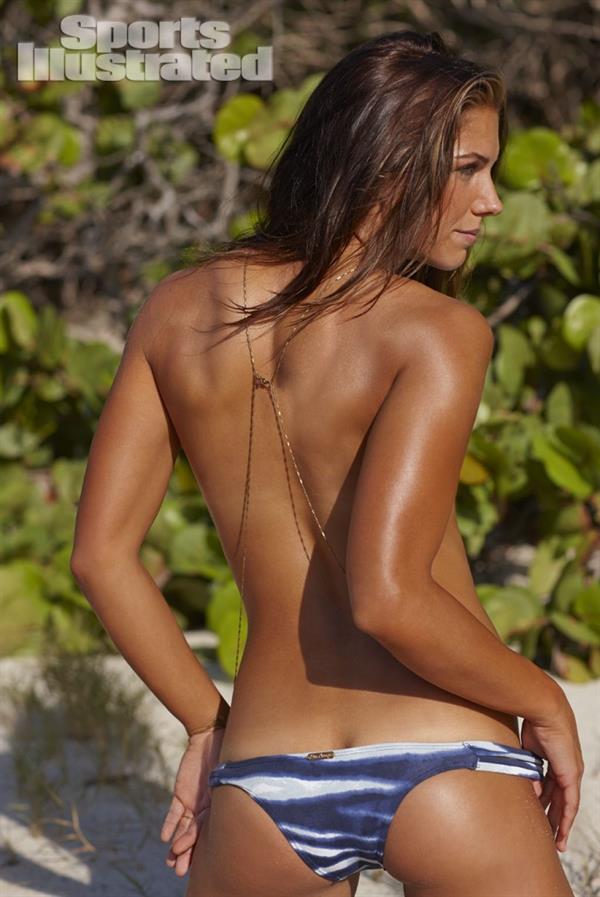 Alex Morgan Photos
Join her over 6.7 million followers on Instagram for her latest personal posts.
Also, don't forget to check out our Alex Morgan page for more of her pictures.