A perfect combination of cute and hot.  Yup, Sammi Hanratty is a dream babe to most (that includes me) and still a crush to the rest.  There's nothing you wouldn't want from this babe.  Yup, nothing…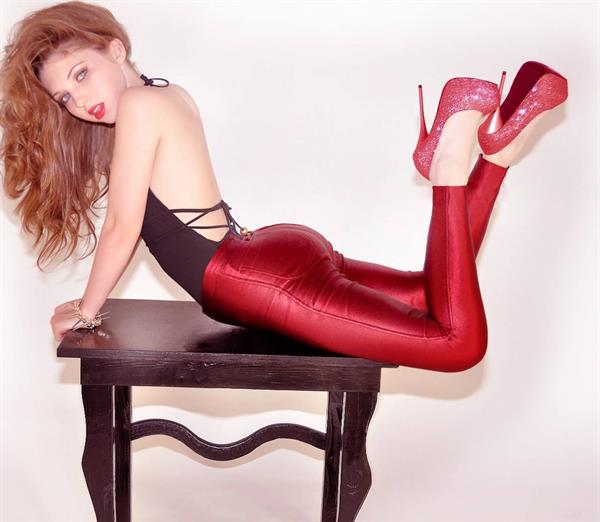 Oh, one could just kiss her all day…  And probably smother her with some tender, loving touches.  Yep, you won't be able to get your eyes, hands, and lips off of her.  Ah, I envy the man whom she gave her heart to.  Don't you?
Who is Sammy Hanratty?
Sammi is an American actress who is immensely popular for her role as Chuck in Pushing Daisies and for playing Chrissa in An American Girl: Chrissa Stands Strong (2009).  In 2014, she began playing Dollie Trask on the WGN series Salem.  She also had a recurring role as Kassidi in Shameless.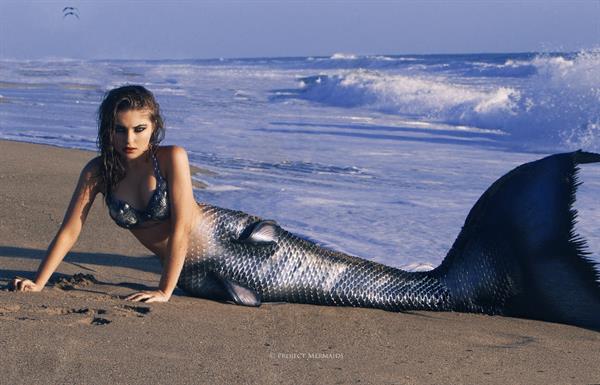 Sammi is also notable for being a StarPower Ambassador for the Starlight Children's Foundation.
Her Early Life
Samantha Lynne Hanratty was born on September 20, 1995, in Scottsdale, Arizona.  She was raised in a large family with 5 daughters and 3 sons whereby, she is the youngest one.  When she was 2 years old, she and her family moved to Los Angeles.  From the very early age of life, Sammi had a sheer interest in acting and singing.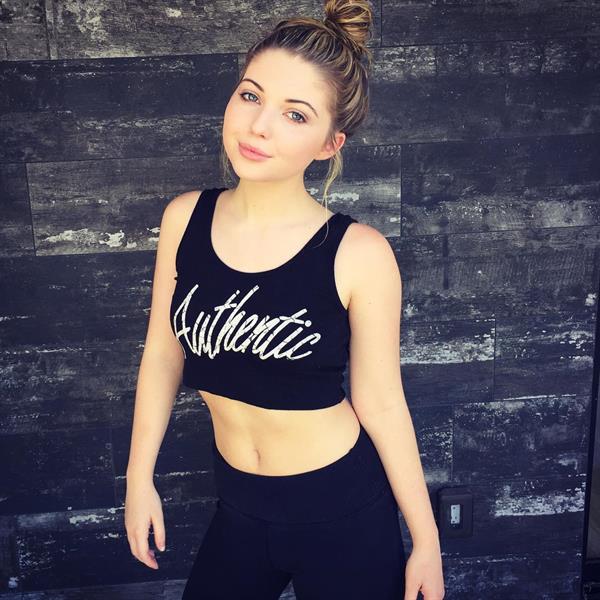 She graduated from Westholme School in Blackburn, Lancashire.
Career Journey
She began her career with two commercials for Pringles.  Sammy then made her TV debut in the soap opera 'Passions' in 2005.  The following year, she made her TV film debut with the main role in 'Hello Sister, Goodbye Life'.  This was followed by her appearance in the seasons two and three of 'The Suite Life of Zack & Cody' as Holly (in 2006).
2006 was a great year for Sammi Hanratty because she also appeared in the ABC film 'Stephen King's Desperation', 'Pirates of the Caribbean: Dead Man's Chest', action-drama series 'The Unit', and 'The Santa Clause 3: The Escape Clause'.  Sammy also played the younger version of the main character in the 2007 supernatural horror movie 'The Boogeyman 2'.
In 2009, she played her first lead role in the movie 'An American Girl: Chrissa Stands Strong'.  Directed by Martha Coolidge, the film was the fifth film of the 'American Girl' film series.  Also in 2009, worked with the Oscar-winning director Robert Zemeckis in the animated film 'A Christmas Carol'.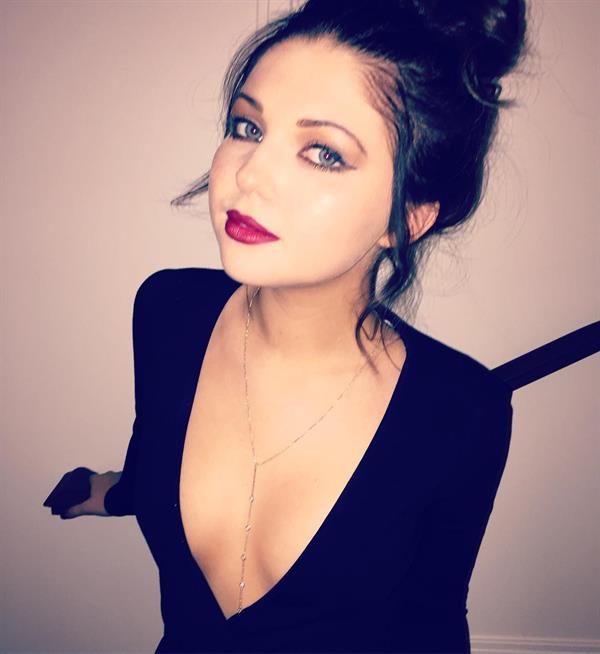 Sammy was cast in a lead role in the 2011 adventure film 'The Greening of Whitney Brown'.  Other movies she appeared in include 'The Lost Medallion: The Adventures of Billy Stone' (2013), 'The Christmas Spirit' (2013), 'Zoe Gone' (2014), and 'Mom's Night Out' (2014)'.  In 2015, she appeared in the TV film 'Seeds of Yesterday' in which she portrayed the character of Cindy Sheffield.  Sammy was also in 'Bad Kids of Crestview Academy', a 2017 dark comedy thriller film by director Ben Browder.
Her most recent roles were in 'The middle of X' (2018) and 'Skin in the Game' (2019).
Facts and Trivia
She was nominated for three Young Artist Awards between 2007 and 2008.
Sammi became good friends with Vanessa Hudgens' younger sister, Stella Hudgens.  She is also friends with Abigail Breslin and Jennette McCurdy.
Sammy once appeared in an episode of That's So Raven with Raven Symone.
She has two dogs named Kota and Sara.  She began dating YouTube sensation Lucas Speed Eichorn Watson, aka KYRSP33DY, in 2016.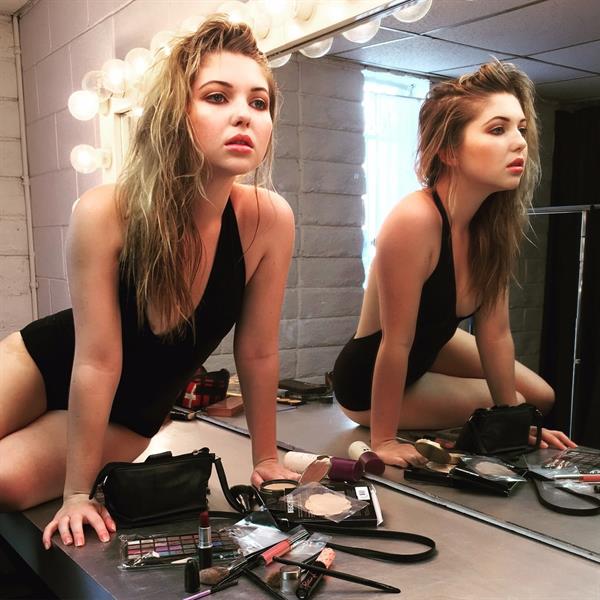 Her favorite actresses are Nicole Kidman and Amanda Bynes.
Sammy's hobbies include swimming, gymnastics, bike riding, rollerblading and hanging out with her family and friends.
She is a StarPower Ambassador for the Starlight Children's Foundation.
Body Measurements
This petite babe stands 5 feet, 1 inch and she rocks a 32A-26-32 figure.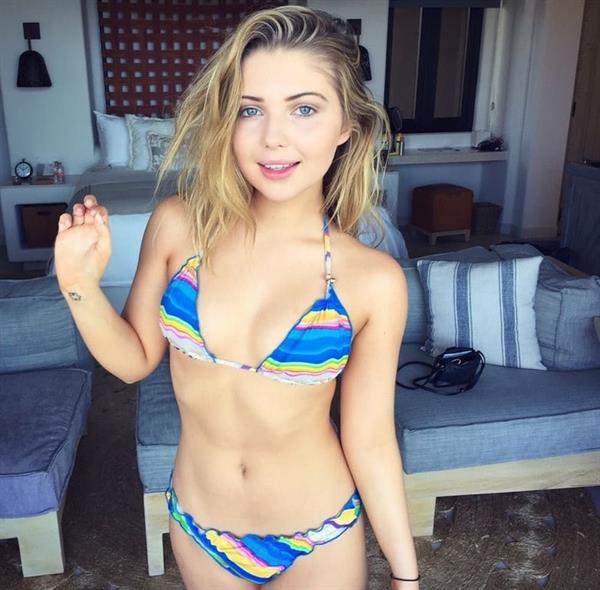 Sammi Hanratty Photos
Follow her on Instagram for the newest happenings in her life.
And don't forget to visit our Sammi Hanratty page for more of her sweet and sultry pictures.