Stella Maxwell is definitely a fresh beauty, with that girl-next-door verge. She is irresistibly beautiful and is making headlines. She has even been romantically linked to Miley Cyrus and Kristen Stewart. Pretty interesting isn't she? It's time we found out a little bit more about this gorgeous model.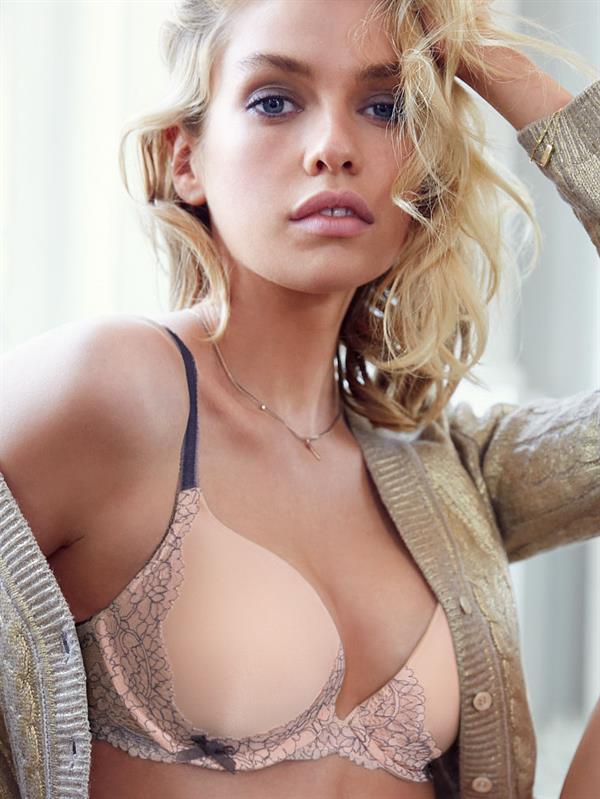 She Was Born in Belgium
Maxwell was born in Belgium to Northern Irish parents, Maurice Maxwell and Stella Maynes, but moved down under to Canberra, Australia when she was 13.  After a couple years there, the model moved to New Zealand.  She attended the University of Otago in Dunedin, where she was then discovered as a model. "I was actually in New Zealand studying, and I just got discovered," explained Maxwell. "I was with my friend shopping, and this woman came up to me and was like, 'Would you like to come in? I own an agency'", she continued.
Maxwell started modelling as soon as she graduated.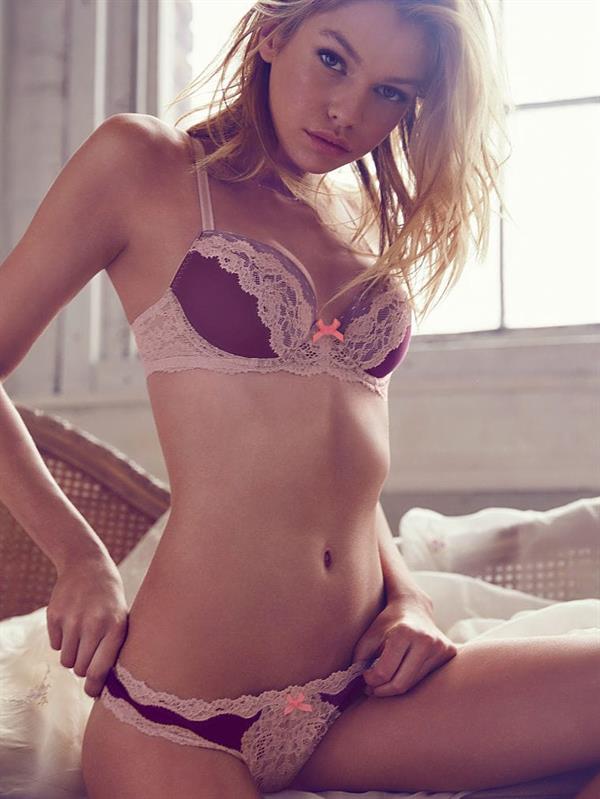 But Her Favorite Place in The World is Los Angeles
"My favorite place in the world right now is Los Angeles," Maxwell once shared. "I feel at home there and I really love my friends and my life there. I love road tripping and camping and surfing. It's just cool."
The young model regularly travels for work to get those impeccable exotic shots, but she splits most of her time in either Los Angeles or New York City.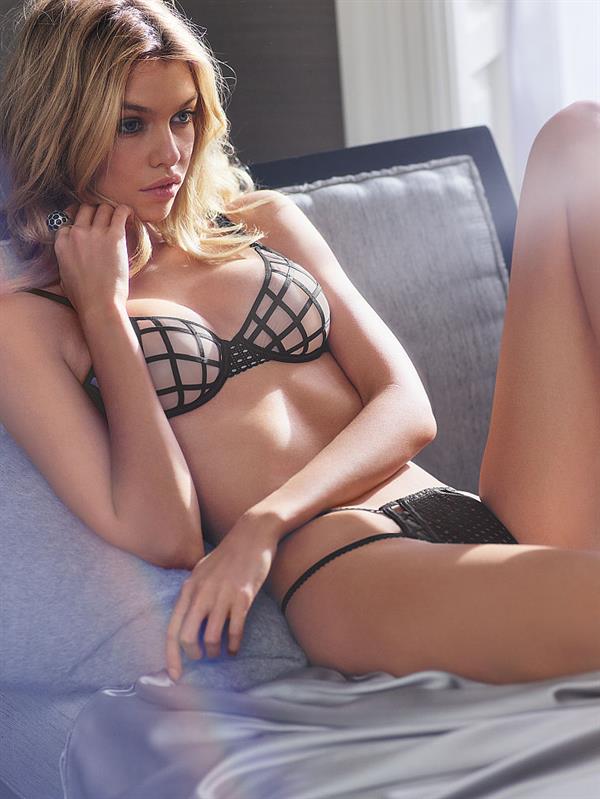 She First Made Headlines When Dating Miley Cyrus
Maxwell and popular singer and artist Miley Cyrus met through Instagram and began dating in 2015. The pair made a number of headlines, even more so when the singer released the song, 'She's Not Him' which is supposedly referring to their relationship. The duo have ended things but it seems like they both are still on good terms.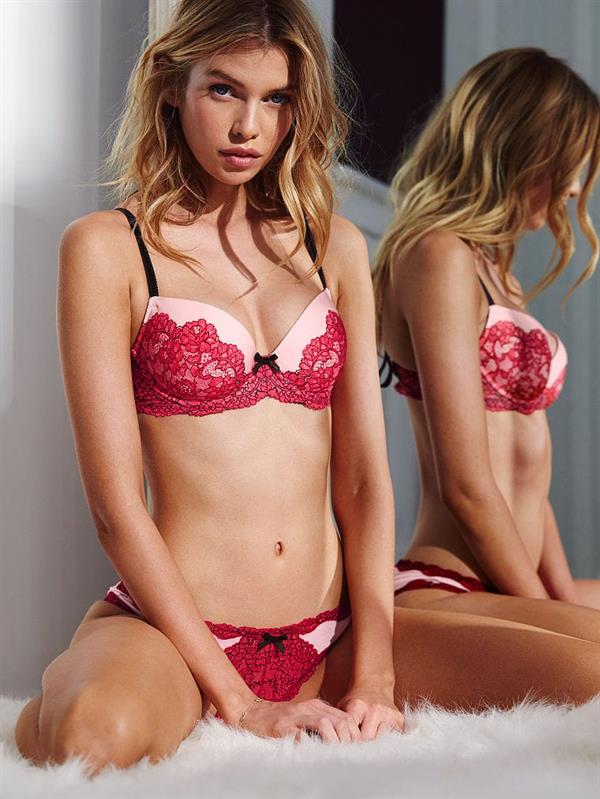 Maxwell and Victoria's Secret
After walking for Victoria's Secret in 2014 she officially became a Victoria's Secret Angel in 2015.
Becoming a Victoria's Secret Angel is a career goal for every model. Famous names such as Candice Swanepoel, Adriana Lima, Miranda Kerr, and Lily Aldridge have all iconically graced the sexy underwear brand. And Maxwell is the first ever British model joining the alumni.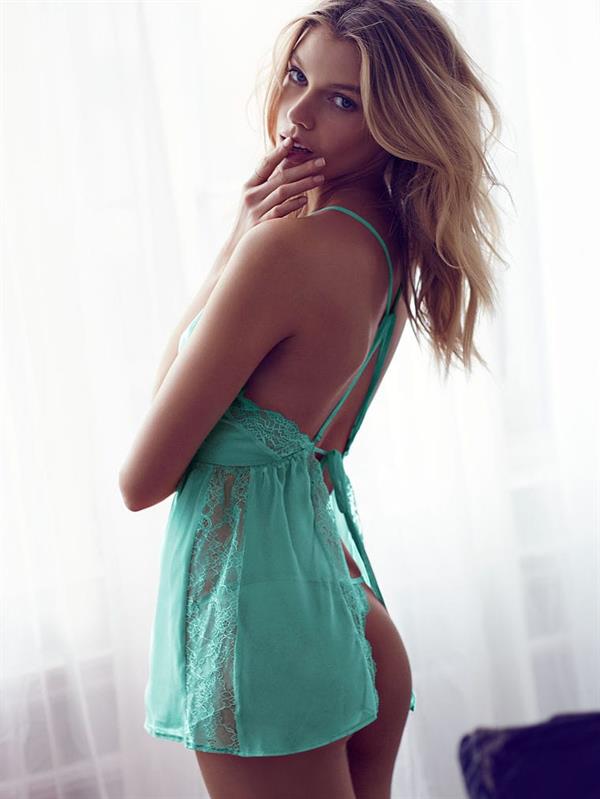 In 2016, Maxwell Was Named the World's Most Beautiful Woman by Maxim
Maxwell has not only taken on the elite list of Victoria's Secret models. She has also taken out MAXIM's illustrious list of the world's most beautiful women, and celebrated the conquest with a spicy, gold-plated shoot for the magazine.
Taking to Social Media to speak on her award, the 29 year-old model said that "I want to share this with all the women around the world because we are all Number 1."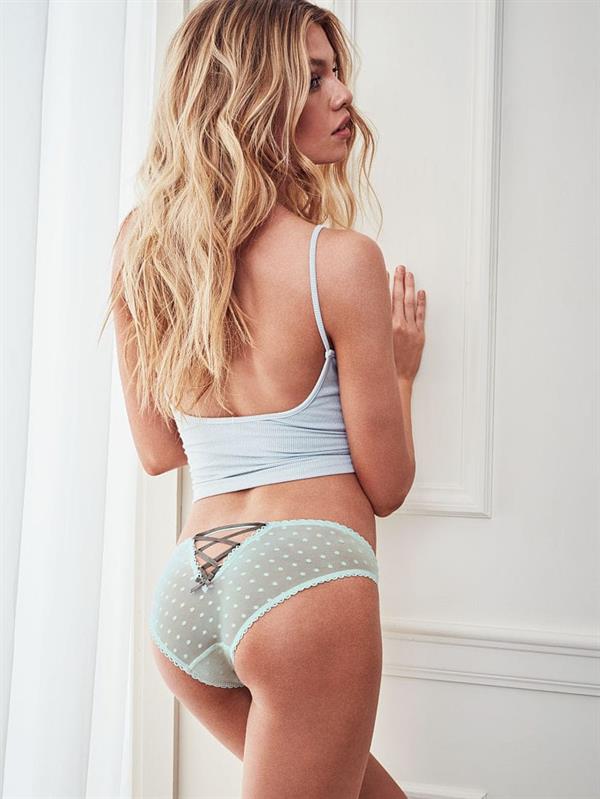 In her interview with the magazine for her cover story of Maxim's June 2016 issue, the model attributed her success to working hard, and positive thinking, and being a late bloomer. "I believe that thinking positively and envisioning the best possible outcome can add to your achievements," Maxwell explained. "It doesn't always work out, but if I visualize myself getting what I want, it can happen. Positivity helps with everything in life."
Citing fellow models and friends Barbara Palvin and Bella Hadid, Maxwell told Maxim "I think those of us who have found success grew into ourselves in our 20s. . . I know I was not the hottest chick at school! We all peaked a little later than the other girls."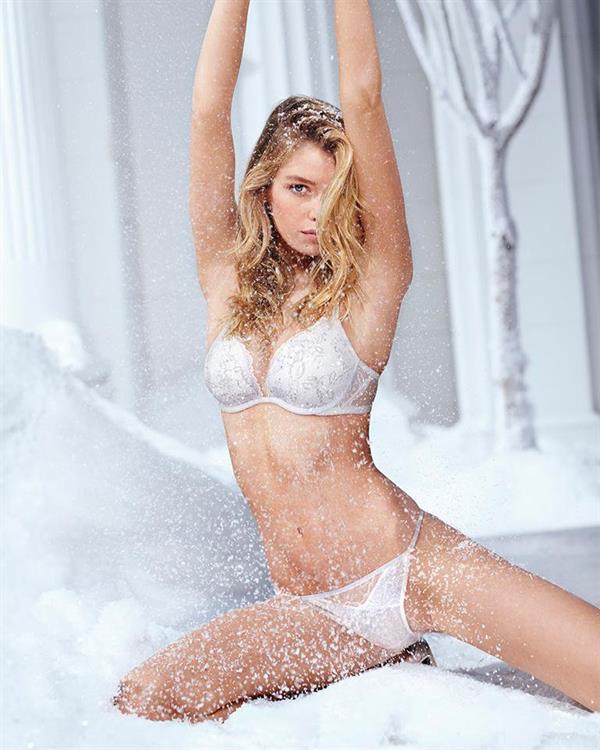 Maxwell and Kristen Stewart Are One Hot Couple
Maxwell has again been turning heads lately with her girlfriend, actress Kristen Stewart. The two most likely began dating around late 2016, at least that's when the rumors said, when they were spotted together leaving a Met Gala after party.
Although the model and the actress moved in together in May 2017, they ultimately could not make their relationship work and split nearly two years after they started dating.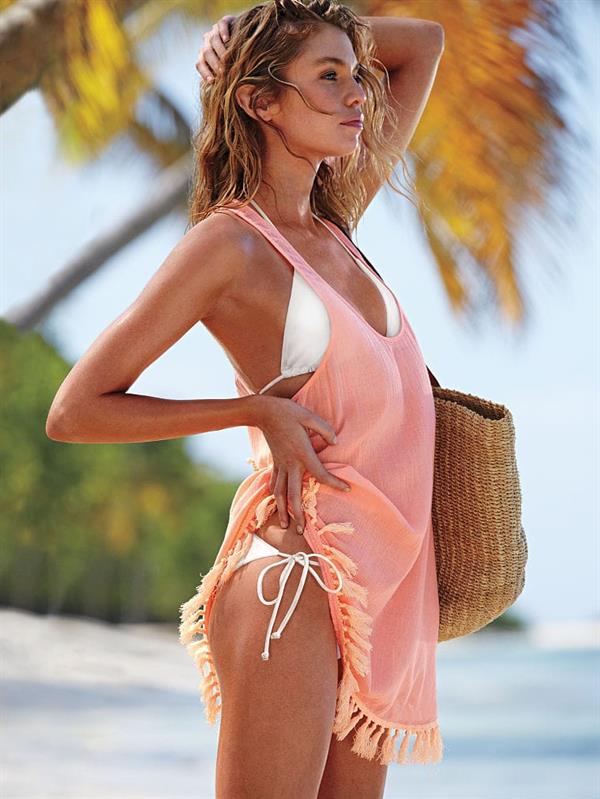 But a source exclusively tells Us Weekly that the two are officially back together, after they remained friends post-split. The news of getting back together comes days after they were spotted in the Los Feliz neighborhood of Los Angeles grabbing dinner together.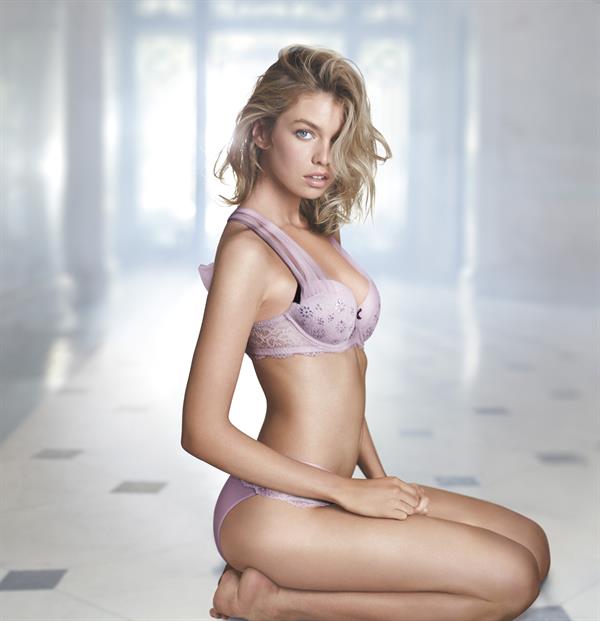 Her Hobbies Include Music and Travelling
If she wasn't modelling she would be working on the music she records with her friends in New York City. She has also expressed an interest in acting.
Maxwell also loves travelling and hiking, and claims the best part about her job is travelling into different beautiful places around the world.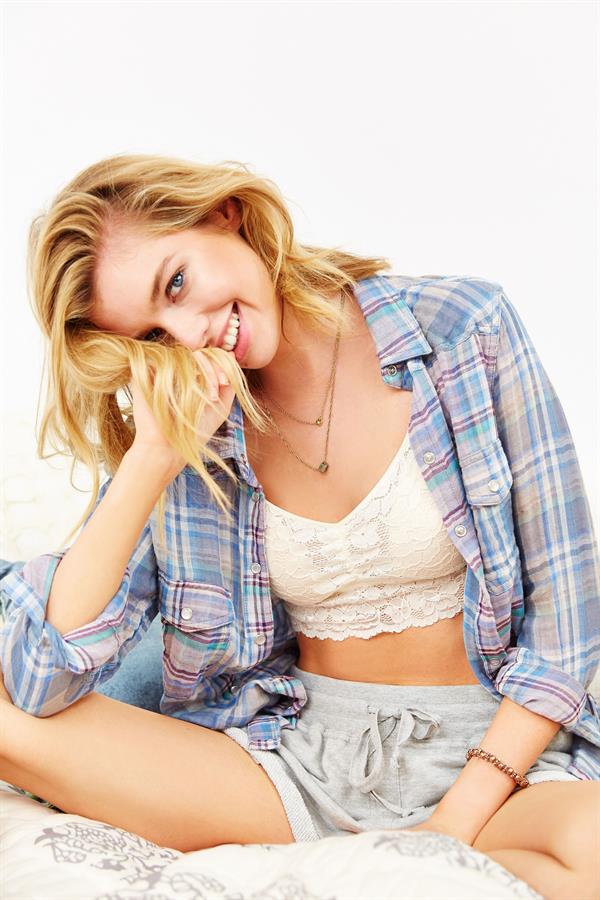 Speaking of travels, since the model often travels to different locations when shooting, Maxwell once told The Zoe Report about her beauty routine depending on what environment she's in. "My consistent routine is always staying hydrated and getting rest. If I am in a humid climate, I tend to use dry shampoos or a leave-in conditioner during the day and sometimes change the essential oils I use."
"In colder climates, I of course try to keep my skin fresh by using oils or creams and, of course, drinking a lot of water. I also like to keep a fragrance roller with me when I'm traveling—Wicked is my new go-to!"
In her other downtime, the model also enjoys taking road trips with her friends.
Yoga is Her Go-to Workout
Maxwell explains that her go-to fitness routine involves a lot of yoga, explaining, "Yoga's a really good workout for anyone, so I always encourage anyone to try it."
"The level of toughness can vary. But, you are very much in control of that. If you don't want to do Bikram, maybe a good idea is to do normal room-temperature yoga. Yoga Flow is kind of fun, because there's music. I find it just a very enjoyable hour of life, rather than like something that's hard like a work out."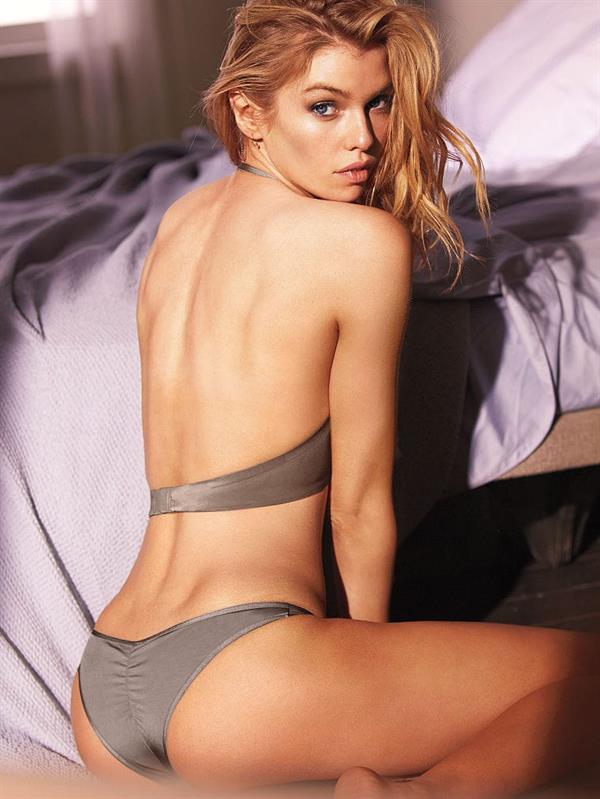 But the model also likes to change up her fitness routine. The bombshell can also go to a more extensive exercise than yoga "I've also started kick boxing, which is really fun. That's totally different from yoga—it's really nice to have the balance of both. Then you have something kind of relaxed and more mental."
"Then kickboxing is way more physical. Once you start getting into the routine, it's very multidimensional; you use muscles in all directions in your body. You're working out so many things that you don't even realize."
Checkout more gorgeous photos below of Stella Maxwell.