Joan Smalls is a fashion supermodel best known for her work with Givenchy, Estée Lauder and as a Victoria's Secret model.  She's one of the top models in the industry and in 2013, she made it to the Forbes' list of the "Highest Paid Models".  But there's more to this beautiful Latina model.  Check out below more interesting facts about Smalls.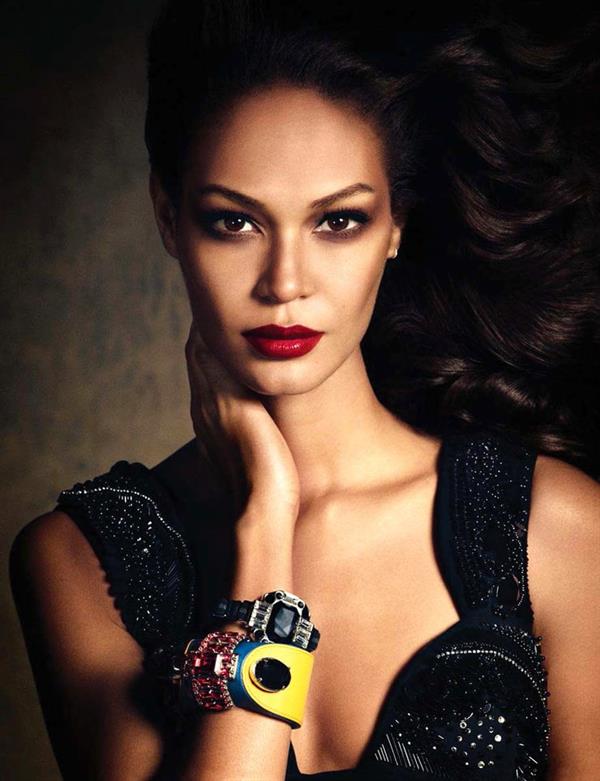 In 2011, Smalls Became the First Latina To Represent  Estée Lauder Cosmetics
The five-foot-ten stunner was the first Latina to represent Estée Lauder.  Smalls was really excited about the project and she considered keeping it a secret as the hardest part.
"When I found out, I was in my hotel room in Milan during Fashion Week. I started jumping on the bed like a little girl. The hardest part was keeping it secret—even from my parents", Smalls told Vogue.
Smalls also commented about the diversity of the newest faces of Estée Lauder, saying: "That's what I love—it's a diverse group of women who speak to all women. . . we're all bilingual! We're different in our own ways, but we're similar, too", she said, referring to colleagues Constance and Liu Wen who both got signed in the brand.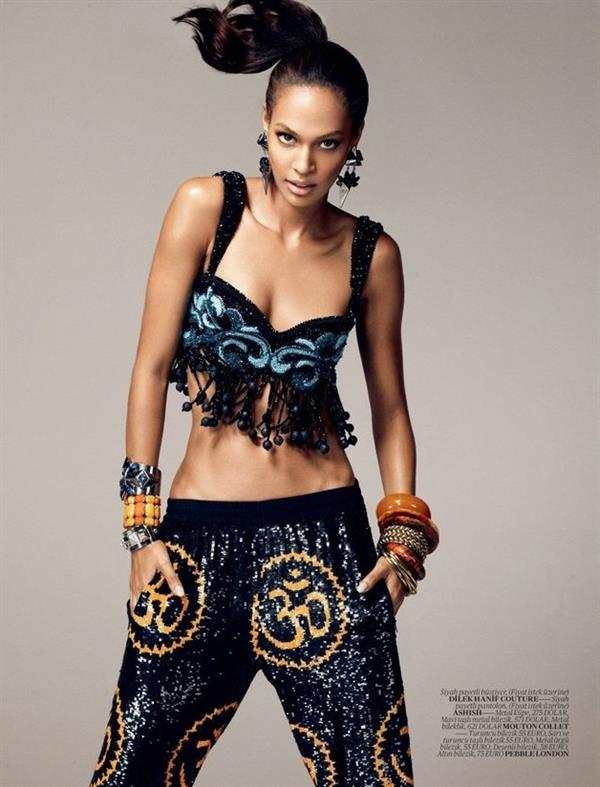 "When we were shooting this week, I was telling the girls, 'We're the new trio!' Last season, we'd always hang out backstage, so now, being part of Estée Lauder feels like a sisterhood."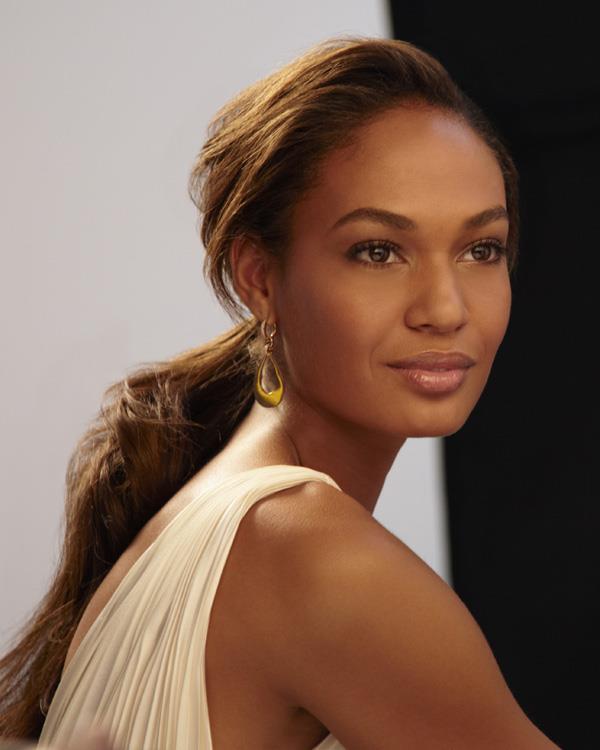 She's Super Proud of Her Heritage
Latino's are not exclusive to one race. Smalls is Afro-Latina,100 percent Puerto Rican, and is really proud of her heritage and her roots. Recently this year, Smalls was honored to be the first to do the so called "Supermodel Roots" with Vogue International and the role just became truly significant to Latinas.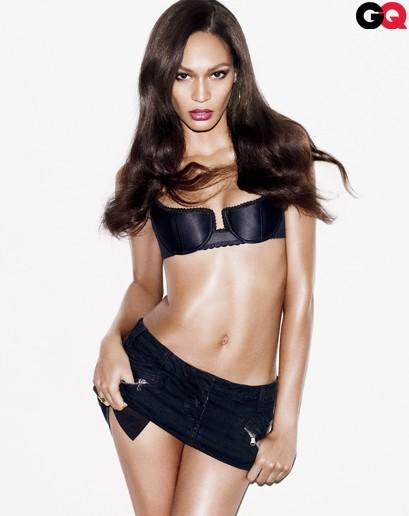 "I didn't know that the message was so much greater than me booking a job after a job. That what I was doing was creating a way for others becoming the first African Latina model to represent Estee Lauder," Smalls recalled. "I didn't know that that existed but I did it and I was like oh my god, I have a double whammy. You know, I'm not just Black and I'm not just Latina. The household I lived in is multicultural and then coming to America saying, 'You are the light-skinned Black girl and I'm like yea but I'm Spanish too. And people are like huh?'"
The humble model never forgets where she comes from and she also recognizes what her parents had to go through for her to be where she's at now.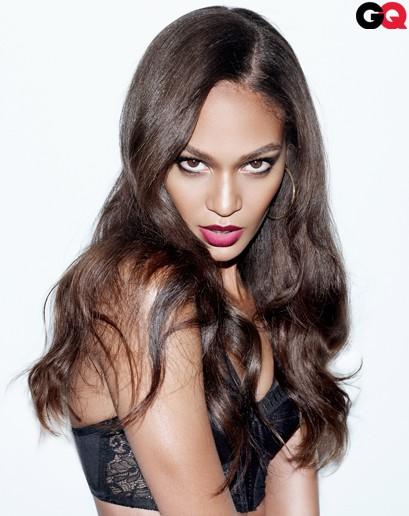 "I know how much my parents sacrificed. We were living in a one bedroom apartment with two beds," Smalls humbly shared. "And I remember mami and daddy they were sleeping on the floor and all of us in one room. For me, that's always my push, like they had it worse. That's one thing I always keep to myself and now all of you guys know."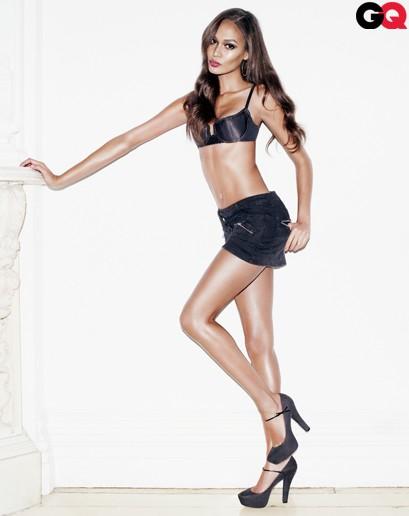 She's Got the Brains Too
Smalls is obviously beautiful and sexy. And here's a big plus, she's really smart. Smalls graduated magna cum laude from the Interamerican University of Puerto Rico with a Bachelor's degree in psychology. If Smalls was not a model, she would be finishing her doctorate degree in psychology.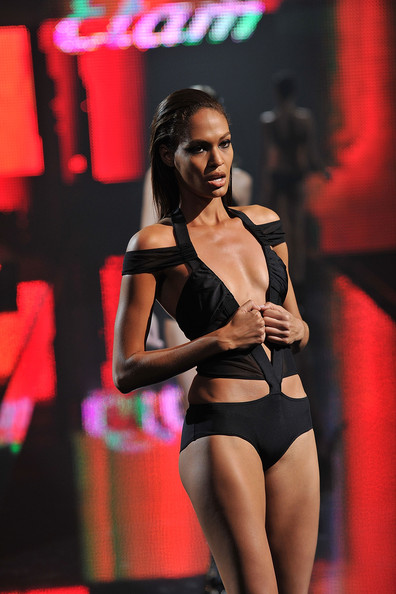 Smalls Is Also An Actress
She transitioned from the catwalk and runway stages to the silver screen two years ago. Smalls starred Netflix original Set It Upas Suze, the girlfriend of lead character, Charlie, played by Glen Powell.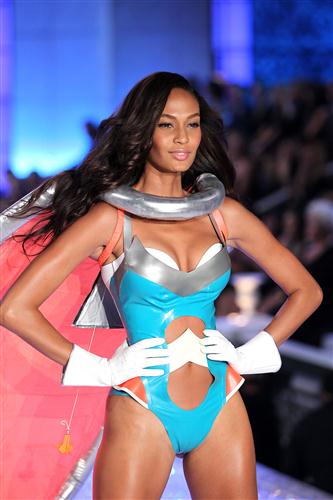 The model could hardly handle the excitement about the project. She even posted the news on social media, saying: "Words cannot describe this feeling! So extremely lucky and honoured to be part of such an insanely talented cast and team. Thank you to EVERYONE who made this possible #SetitUp #Netflix Can't wait for you all to see."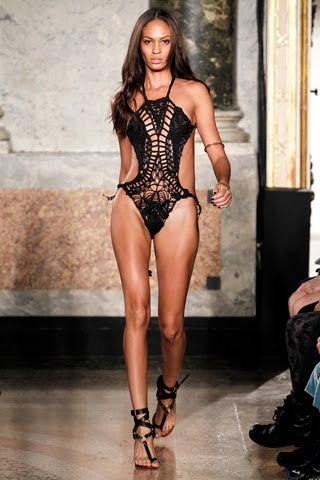 Determination, Resilience, and Humbleness Got Her to Where She Is Today
Determination, Resilience, and Humbleness are the three main qualities that Smalls considered that got her where she is now.
Smalls is considered one of the most successful models of our time. The model shared a little more of her recipe for success telling the importance of continuing progress. "I feel like you shouldn't put a cap to your ceiling, because once you do, you feel like you've achieved it all. It's about growing and continuing to dream. And once you accomplish that goal you should aim for something else," she said in Harper's Bazaar Arabia's March 2018 cover.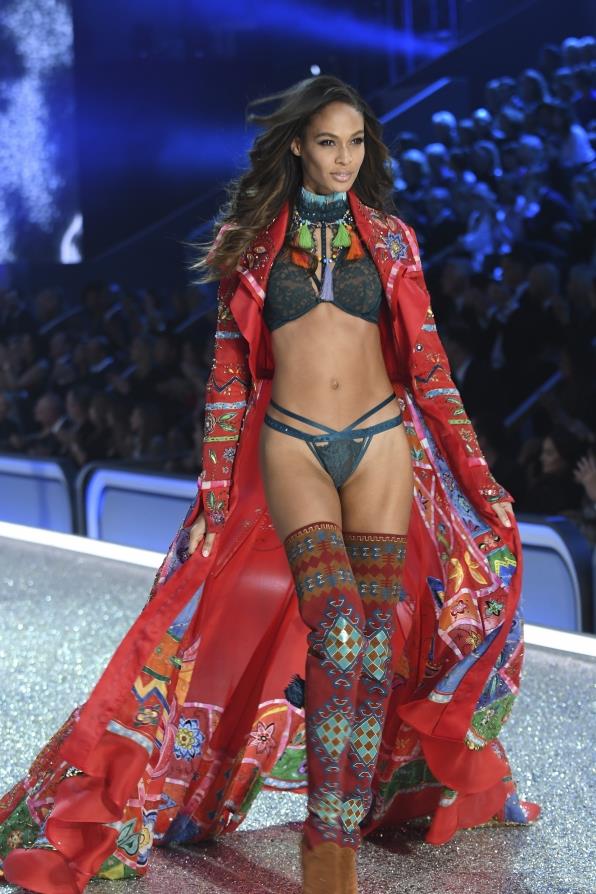 "I guess I made my career happen by being determined, and just seeing your outcome, regardless of the journey it takes," explained the model.
She also got words about being with the right people which she considered as the main recipe for success. "Always surround yourself with people that believe in you like you believe in yourself, and who are creative and who inspire you. That's the main recipe for success."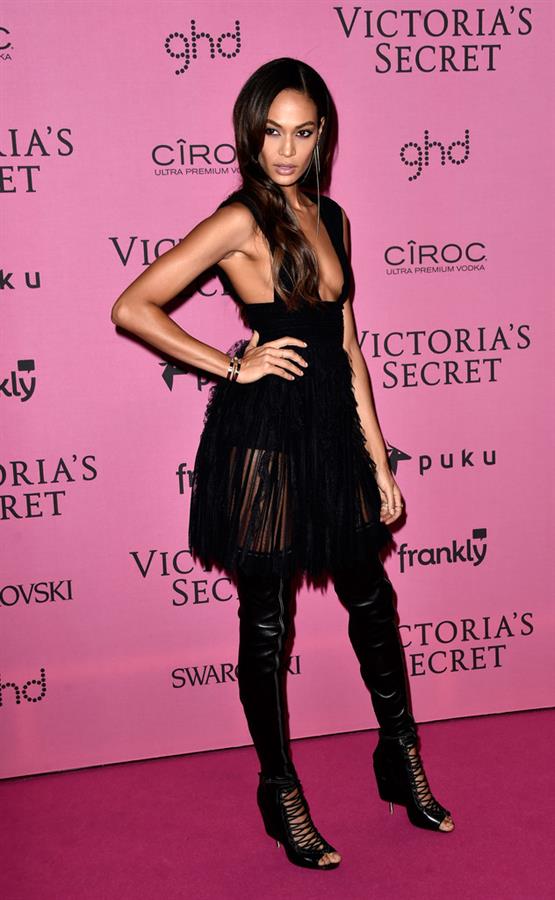 Travelling is Her Favorite Perk of Her Job
For Smalls, traveling is more than just a hobby — it's her job. But it's totally fine with her. In fact, that's her favorite perk in doing her job, to get to be in new places.
"I love getting to travel to destinations that I've always wanted to visit. Another perk is the fact that my job is never routine, and it excites me that no two days are ever the same", Smalls told Marie Claire.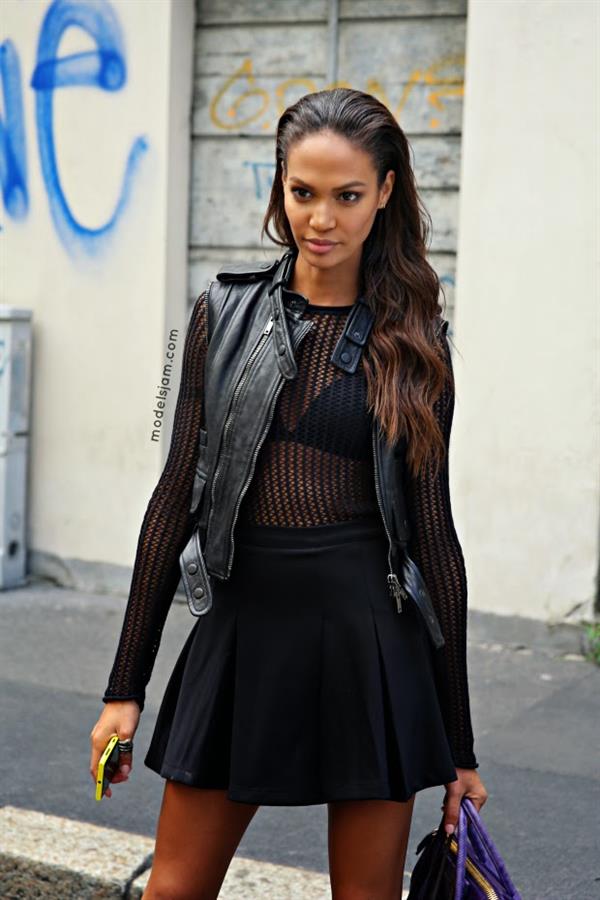 Don't Be Surprised, Smalls Doesn't Diet!
Isn't everyone in the fashion industry on a diet? Not this Latina.
"I don't diet. I'm Puerto Rican! You can never take my rice, pork, and beans away", she told Glamour.
"Plus, I love to cook. I'm one of those people who stay in the kitchen standing while everything is cooking, checking on everything. I picked that up from my grandmother. So yeah, I'm still going to indulge. I just do the extra 10 minutes at the gym. I've been boxing since college."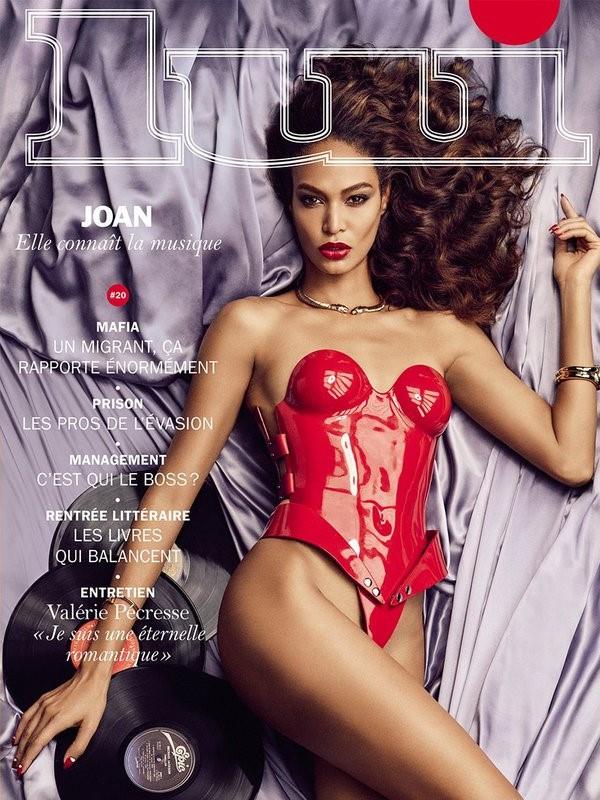 The Puerto Rican claims she does not diet, but she does eat healthy such as having scrambled eggs for breakfast and chicken for lunch plus lots of veggies. The model also maintains an active mix of Pilates and cardio, exercising daily for at least an hour.
Her workouts involve interval training followed by strength training and cardio such as jogging or running.